Updated: originally posted 22nd June 2018.
Many thans to unnamed others, without whom this article would not have been possible.

'Deep Shadow' Swimmer Delivery Vehicle revealed


CABI Cattaneo of Milan, Italy, are one of the world's foremost producers of underwater vehicles and heavy equipment for special forces. But they are virtually unknown outside the close-knit Submarine & Special Forces communities. Until a couple of years ago the secretive nature of their primary customer has meant that their products are for the most part completely unreported. That changed at the Seafuture 2016 show in La Spezia when the company started to court export customers with their Deep Guardian Special Forces Hangar. Now at Seafuture 2018 they have revealed a number of other products including the Deep Shadow SDV.


The Deep Shadow carries six combat swimmers and is roughly analogous to the US Navy SEALs' SDV Mk.VIII series. Payload bays are situated fore and aft and four thrusters allow hovering and exact maneuvering. Its streamlined hull allows a comparatively high yet undisclosed cruising speed.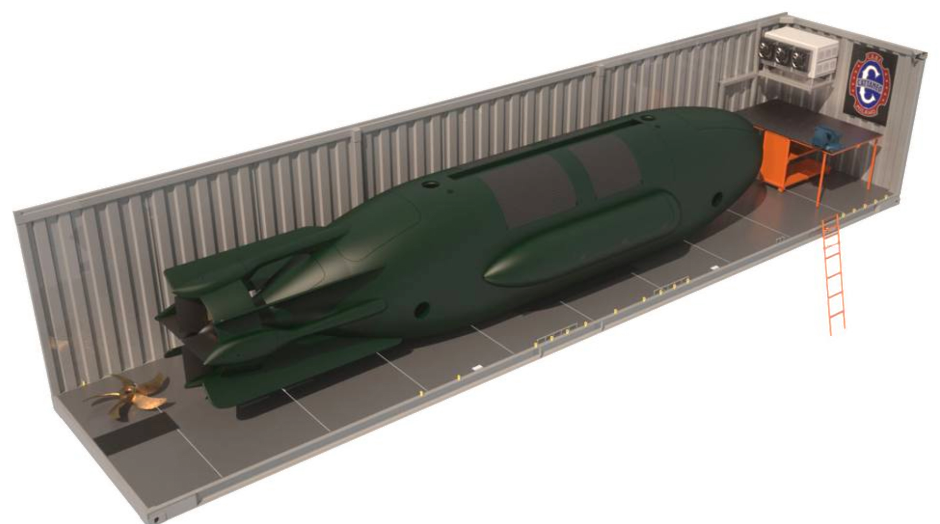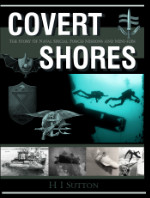 The ultimate book of Special Forces subs Covert Shores 2nd Edition is the ONLY world history of naval Special Forces, their missions and their specialist vehicles. SEALs, SBS, COMSUBIN, Sh-13, Spetsnaz, Kampfschwimmers, Commando Hubert, 4RR and many more.
Check it out on Amazon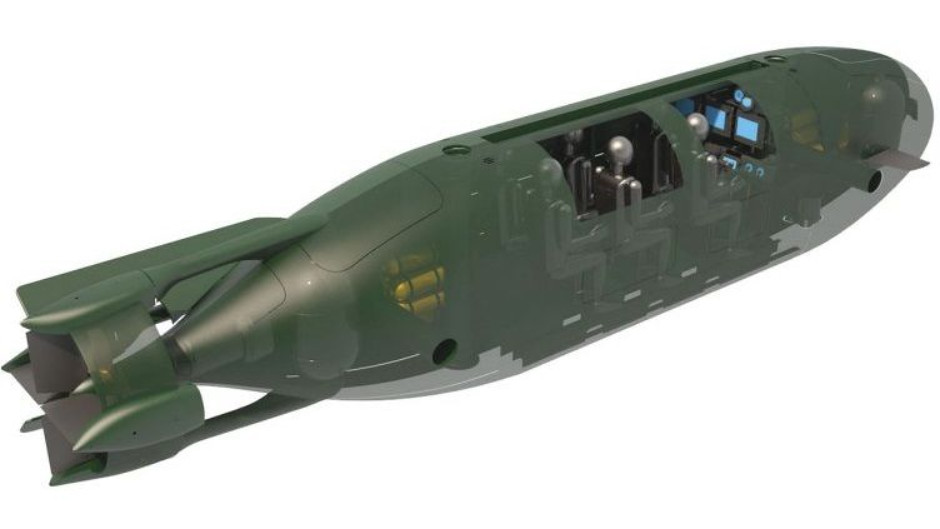 Photo credit Mariasole BIANCO

Italy essentially invented the modern art of underwater sabotage using combat swimmers, using it to great effect in World War One. And more famously during World War Two, when Italian frogmen riding the SLC 'Maiale' ('pig') sunk a number of Allied vessels including the battleships HMS Queen Elizabeth and HMS Valiant. The capability was reestablished soon after the War but has been kept very secret since. CABI Cattaneo going public with their export designs is thus a rare window into this world.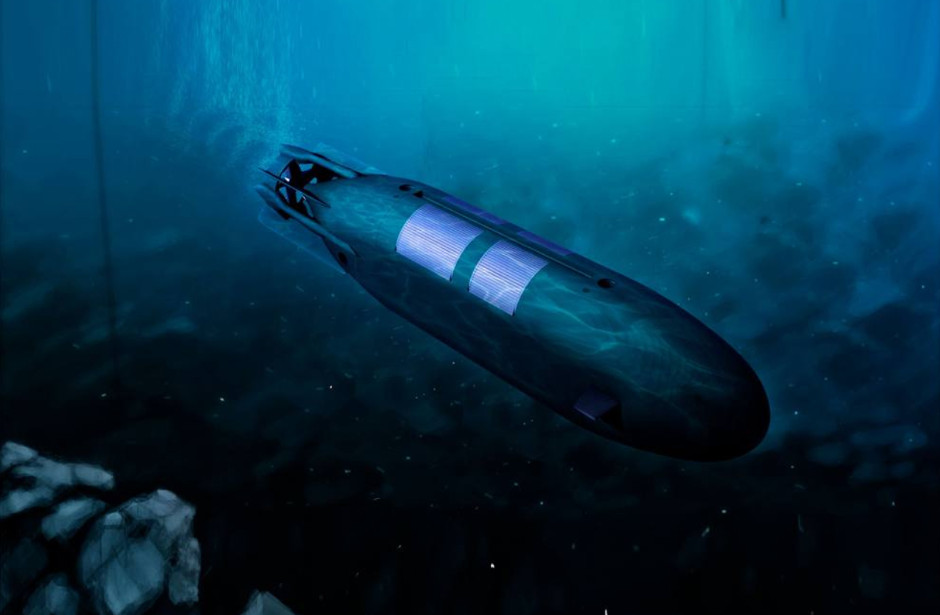 Although this is an export design it is a strong indicator of Italian Special Forces SDV capabilities. COMSUBIN (aka Incursori) are known to operate SDVs, submersible boats (also produced by CABI Cattaneo) and Rotinor Black Shadow diver propulsion vehicles in addition to RHIBs and other craft.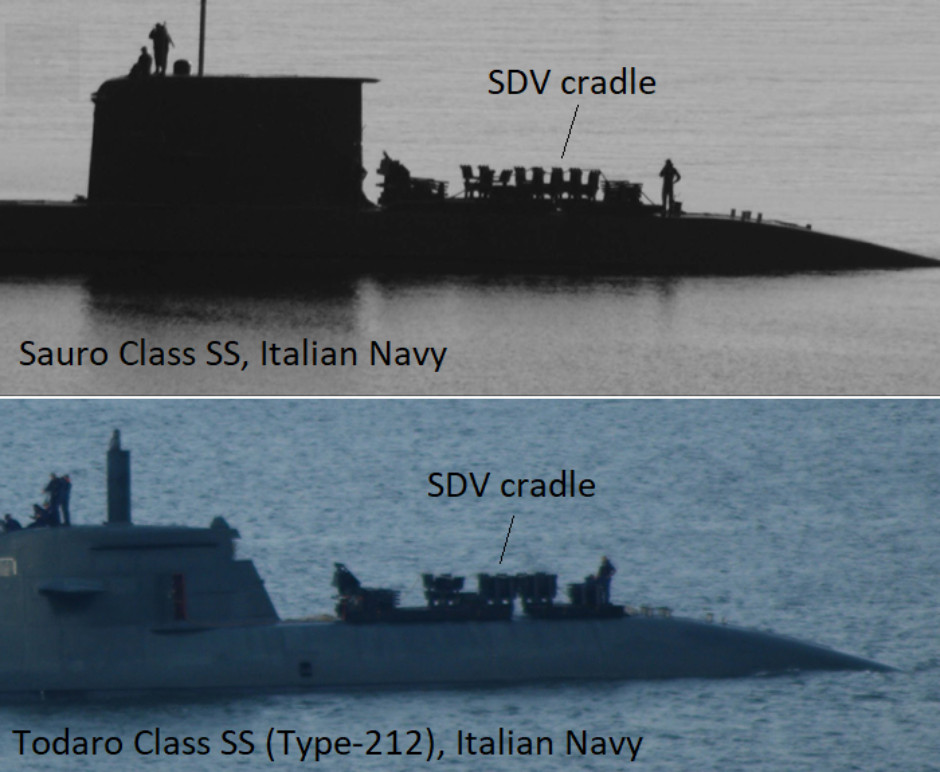 The Italian Navy has done a good job of keeping the exact details of its SDV capability out of the public eye. SDV cradles have been observed on some Italian submarines however.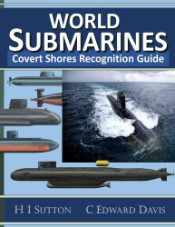 Get The essential guide to World Submarines
This Covert Shores Recognition Guide Covers over 80 classes of submarines including all types currently in service with World Navies.
Check it out on Amazon



The SDV cradle on Italian Navy U-212 Class submarine S-527 Scirè at La Spezia. From http://www.naviearmatori.net/albums/userpics/19396/1542432622.jpg. with SDV illustrated by H I Sutton, Covert Shores

---
Related articles (Full index of popular Covert Shores articles)



Mignatta first human torpedo



SDV Mk.9 SEAL Delivery Vehicle. w/Cutaway



COMSUBIN's submersible boat



Nerpa anti-diver UUV



SWSC (Shallow Water Combat Submersible) US Navy SEALs next gen' SDV




DGSE's SDVs



Cos.Mo.S Nessie Fast SDV submersible boat



Wholphin X2, Dolphin X1 and Piranha SDV-X



Cos.Mo.S CE4F 4-man SDV




Lockheed S301i, S351 and S302 Dry Combat Submersibles



Sphyrene and Coryphene SDVs



Narwal / Orca Dry Combat Submersible (UWTG)




USN Navy SEAL's UOES3 (Button 5.60) Dry Combat Submersible (DCS)



Proteus advanced SDV




Cos.Mo.S CE2F chariot



SWUV (/ PSM3G) advanced SDV



Naval Spetsnaz in Hybrid Warfare (Russian SDVs and DPVs)



SubSEAL advanced SDV



Rotinor BlackShadow 730 and Divejet 414 Diver Propulsion Vehicles



Ortega Mk.1 Swimmer Delivery Vehicle




CCH (Combat Craft Heavy) SEALION and Alligator Semi-Submersible Boats. w/Cutaway






World survey of Special Operations Craft



WP-18 Tactical Strike Craft



Styx riverine Special Forces craft



Barracuda Special Forces interceptors



Maritalia GST-23+ Midget Submarine