BlackShadow 730 DPVs


Rotinor's Diver Propulsion Vehicles (DPVs) are widely used within the Special Forces community and represent a major player in the market. Although innovative and high-tech, these craft represent rapidly maturing technology and are noted for the high underwater speed. The craft are produced by German company Rotinor (website: Rotinor) and marketed worldwide.

The secret to the craft's blistering performance is the patented E-Jet pump-jet which runs through the center of the craft. It is described as "the electric jet stream system works on the principle of water displacement. Water is sucked in by the powerful rotating impeller and forced out in the jet channel under high pressure.&" - so basically an electric pumpjet. This also allows a high level of power control which enables better control over endurance and speed than many of its competitors.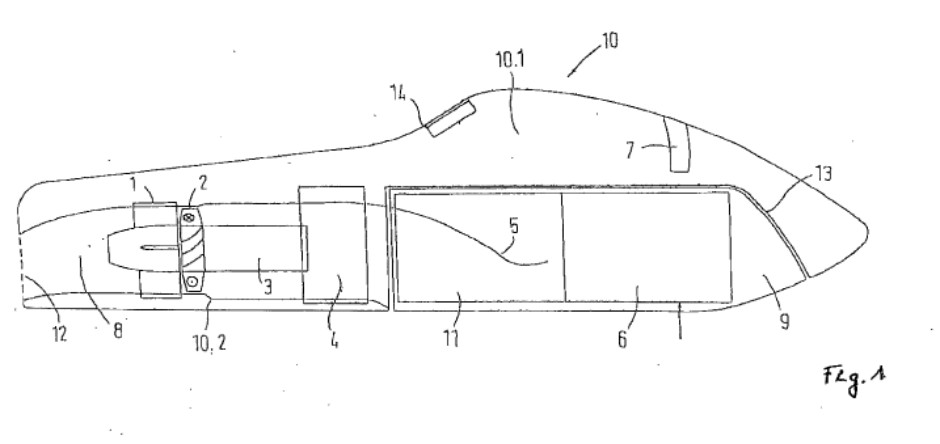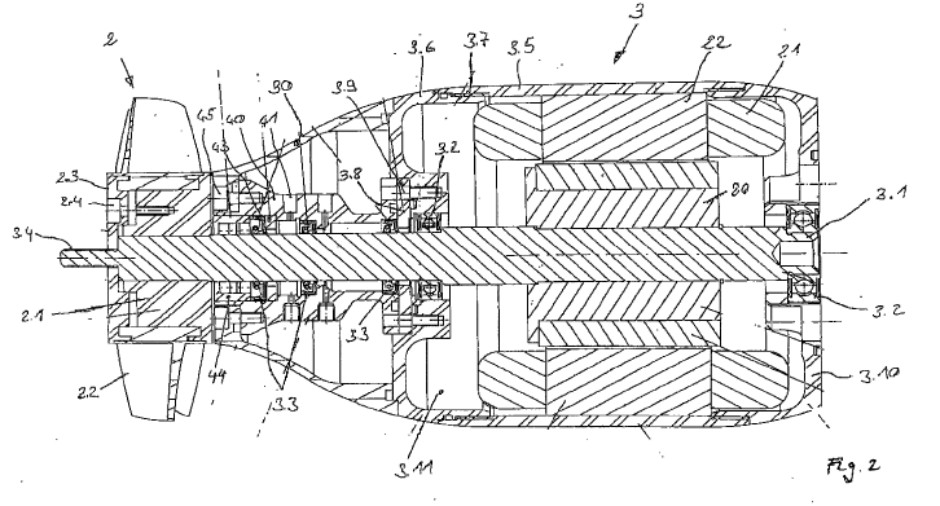 patent illustrations of the E-Jet.*

A customer list is beyond the scope of this article (SF do not advertise current capabilities!) but declared operators include Irish and Spanish Special Forces, and Russian Special Forces. And it is a matter of public record that the USMC's Special Forces Units (now MARSOC, formally 'Force Recon') had early versions on their equipment list. It is certain that other elite units operate this family of DPVs.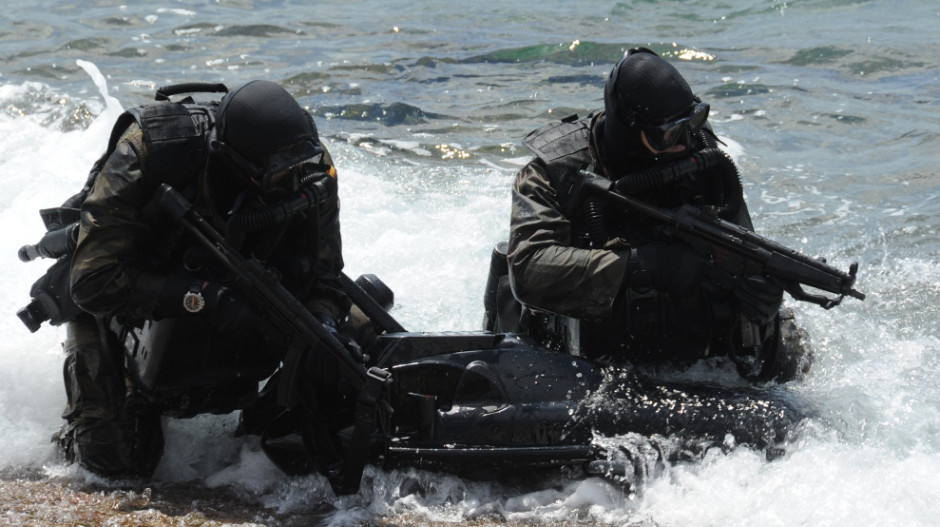 Special Forces divers from the Spanish FGNE unit haul a Divejet 414 ashore. Photo: Spanish Gov.

Blackshadow 730



The main military product, the BlackShadow 730 (aka SBS730) is a straightforward diver transport utilizing the firm's patented 'E-jet' underwater jetski style drive. Fitted with Lithium-Ion batteries the motor puts out 7hp, which is much more than many earlier SDVs. Considering it's barely 5% of the weight of even an older generation two-man SDV, the performance potential is staggering. The E-jet is almost silent and emission-free. It can come with optional extras such as military-spec navigation.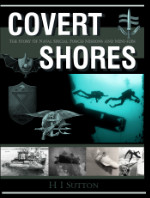 The ultimate book of Special Forces subs Covert Shores 2nd Edition is the ONLY world history of naval Special Forces, their missions and their specialist vehicles. SEALs, SBS, COMSUBIN, Sh-13, Spetsnaz, Kampfschwimmers, Commando Hubert, 4RR and many more.
Check it out on Amazon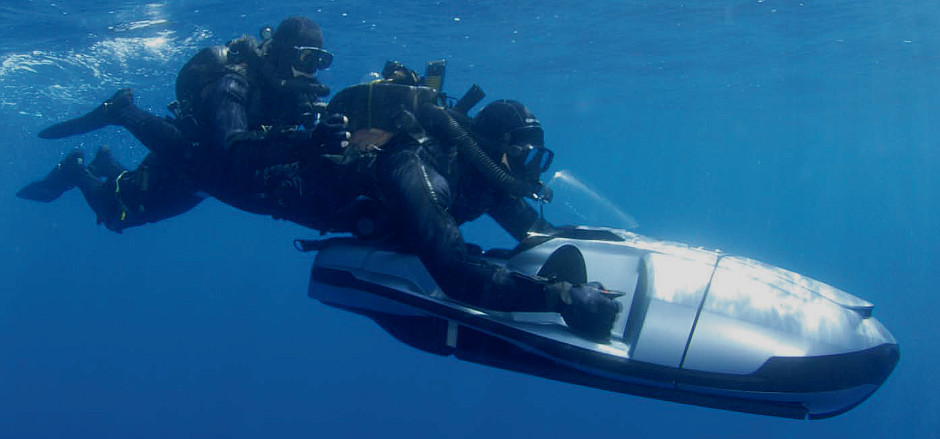 BlackShadow 730 DPV with two-man towing frame. Note that the second diver is in the slipstream of the first.

Specifications
Length: 1.76 meters
Beam: 0.47 meters
Weight (out of water): 110kg (242lb)
Speed: Maximum 6.2 kts submerged
Maximum depth: 60m (note that SF divers can not operate at these depths in relevant operational settings)
Endurance : 3hr 15min at 50% power, 2hrs 10min at 70%.
Operational range: 11nm (20km)
Crew: 1 or 2


German parachute equipment company ATASS make the Trident parachute harness. The DPV would be released before the parachutist hit the water (or ground).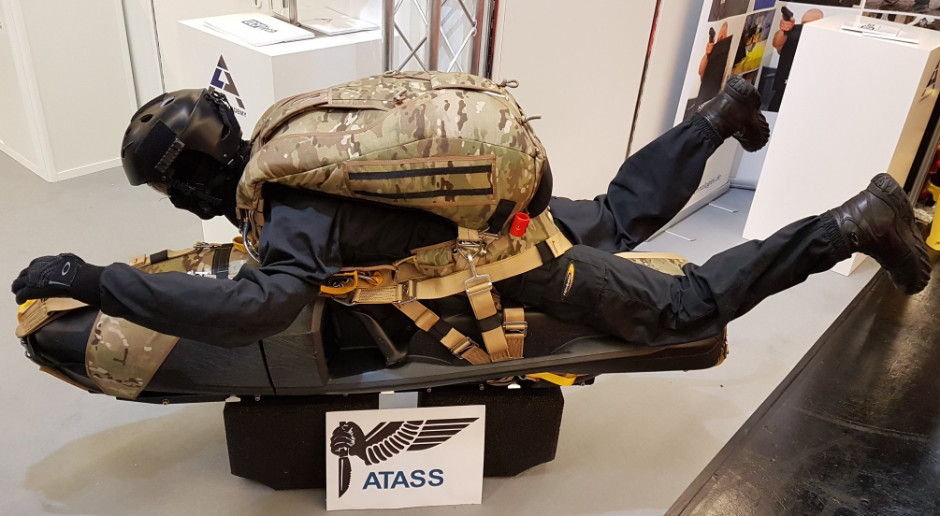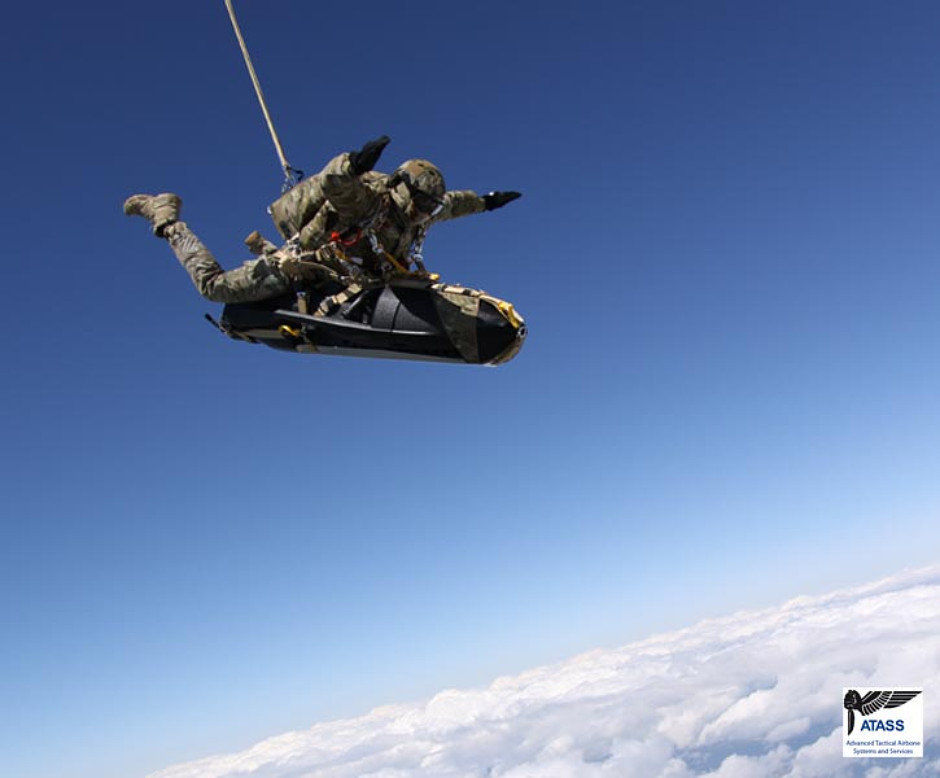 Divejet 414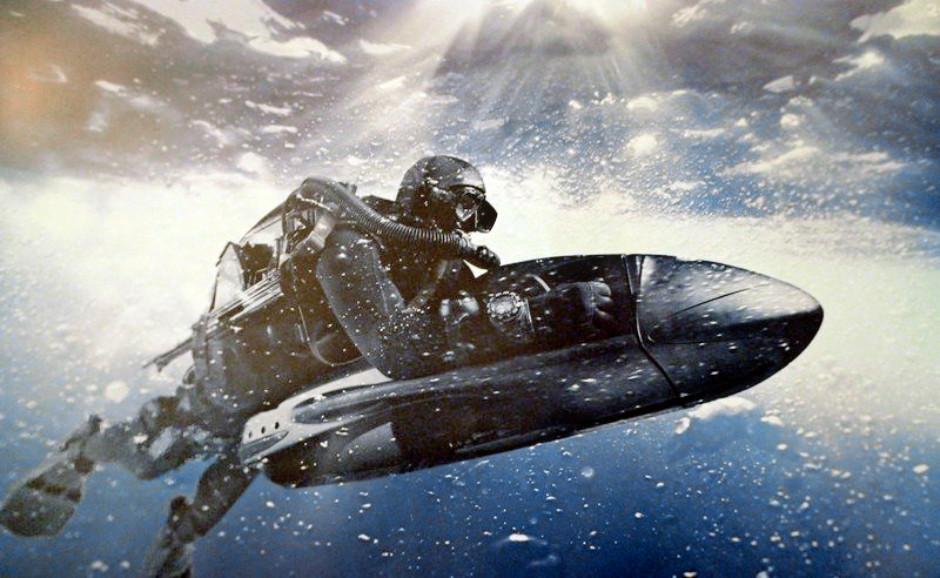 A Russian Spetsnaz diver based in Crimea demonstrates a Rotinor Divejet 414. Photo from Russian MOD calendar 2017.

The BlackShadow 730\s little brother, the Divejet 414 (aka SD414) has almost all the same characteristics but a much smaller battery which allows much more compact size but nearly halves the power output to 4hp. It is therefore slower and shorter ranged, but easier to manhandle which can be a major factor in some operational settings.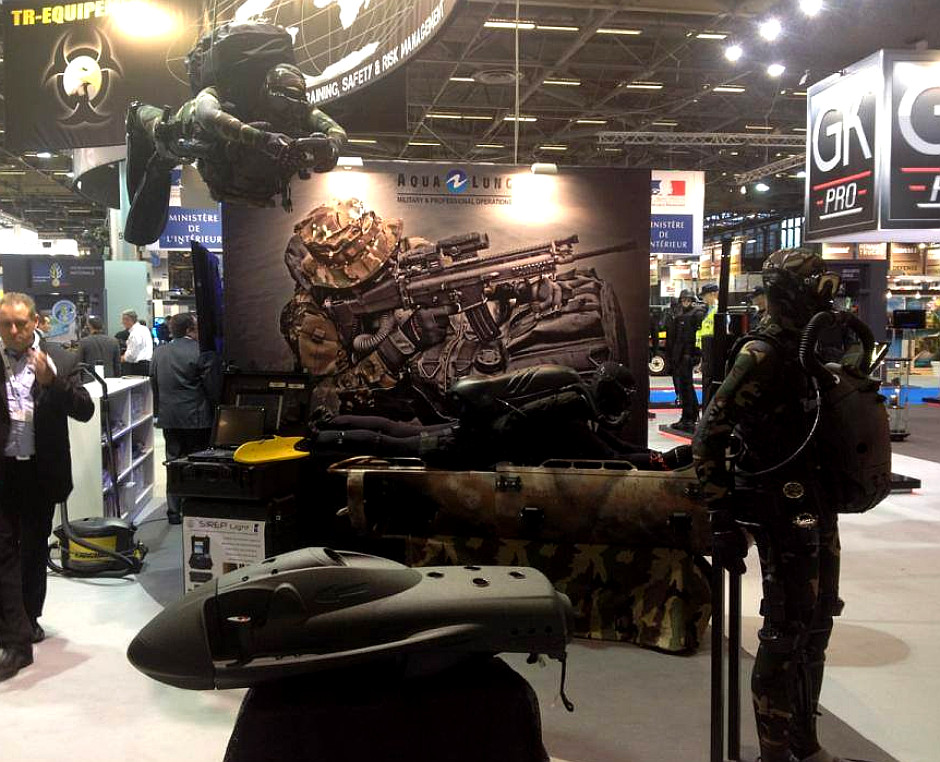 Divejet 414 DPV on display at a trade stand of French specialist supplier TR Equipments. Note its main rival, the US made Stidd DPD in the background

Specifications
Length: 1.3 meters
Beam: 0.41 meters
Weight (out of water): 64kg (141lb)
Speed: Maximum 5.4 kts submerged
Maximum depth: 60m (note that SF divers can not operate at these depths in relevant operational settings)
Endurance : 3hr 15min at 50% power, 2hrs 10min at 70%.
Operational range: 6nm (10km)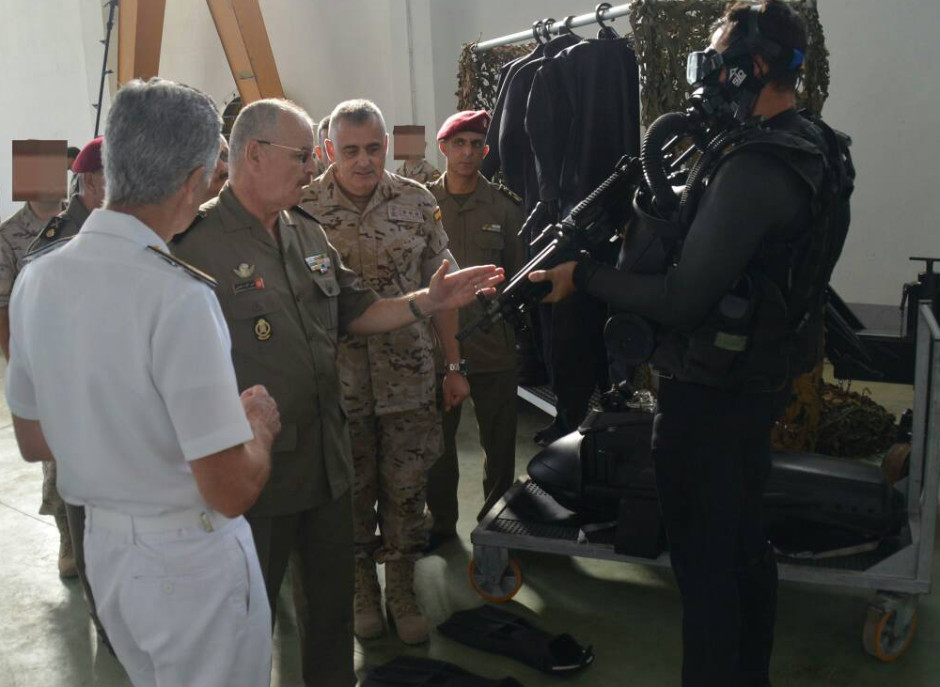 Spanish Fuerza de Guerra Naval Especial (FGNE) Special Forces show off some kit with Divejet in the background (on trolly).

Civilian models - Seabob
Who doesn't want one!??!!?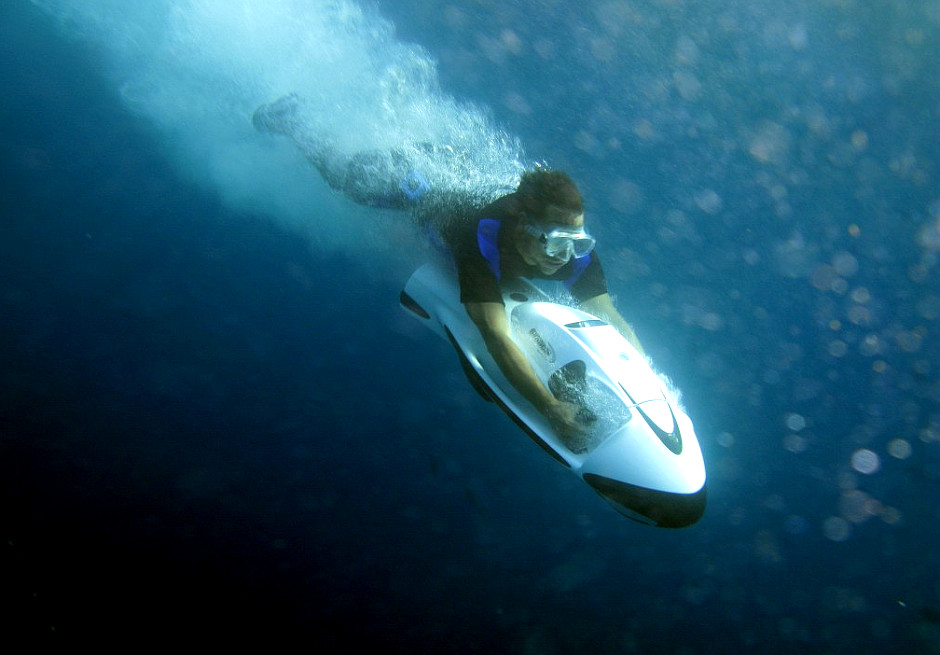 ---
Related articles



Naval Spetsnaz in Hybrid Warfare (Russian SDVs and DPVs)




P3M JetBoots Diver Propulsion System




Diver Adaptable Autonomous Propulsion Vehicle (DAAPV)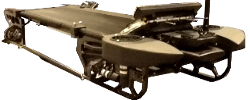 SharkMarine Mako DDS, Navigator, EagleRay etc





TorpedoSEAL Diver Propulsion Device




Gabler Sea Devil Swimmer Delivery Vehicle




Bonex HP and HP Shuttle Diver Propulsion Vehicles




Vogo DPD-200 diver propulsion device