A-26 Blekinge Class Next Generation AIP Attack Submarine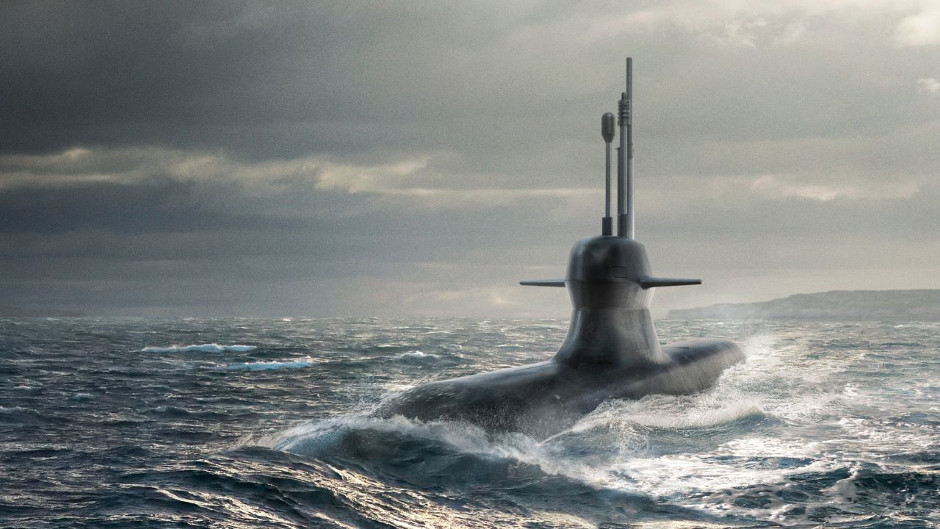 Saab



The A-26 is one of the most advanced and forward-looking non-nuclear submarine designs in the world. The baseline version is optimized for littoral combat where larger nuclear-powered attack submarines are at their weakest, and larger derivatives are steadily enhancing its blue-water credentials also.

The program has its origins in the ambitious 1990's 'UBåt-2000 Flundran' program. In the post-Cold War climate politicians considered a new submarine unnecessary and the project lay dormant until the 2000s when it was reborn as the Viking project. This would have been a jointly developed submarine with Norway and Denmark but defense cuts in the partner countries crashed the program. Eventually the all-Swedish A-26 program was born in the mid-2000s.

Initially the Blekinge Class will replace the ageing Södermanland-class and possibly later the Gotland-class. Difficulties between ThyssenKrupp (then owners of Kockums) and the Swedish government delayed the project, leading to Saab acquiring Kockums in 2014. Finally in March 2015 the Swedish government officially placed an order for two boats. There is interest from export customers, notably the Netherlands.

Original Artwork, CLICK for HIGH RESOLUTION: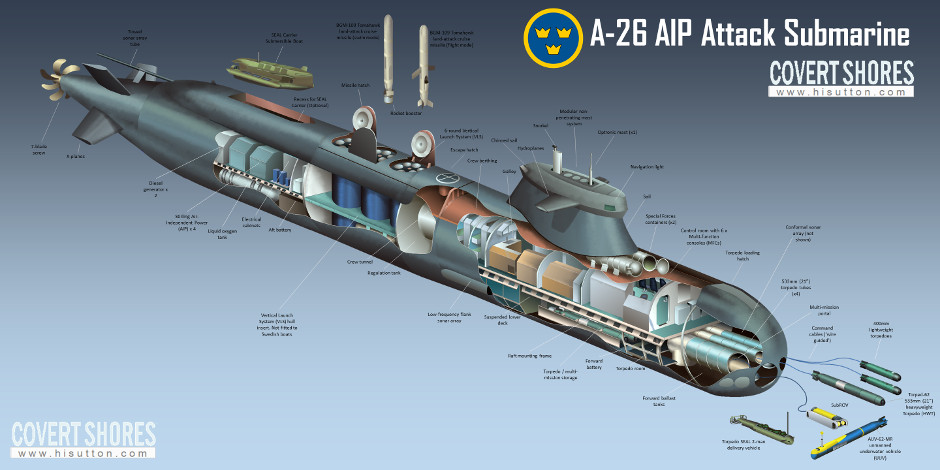 Swedish submarines have a tradition of being relatively small to suit their Baltic primary operating environment, and feature very high levels of automation resulting in very small crews. They also pioneered the modern wave of Air Independent Power (AIP, also known as Air Independent Propulsion). More subtle design features include the carriage of 400mm lightweight torpedoes. Unlike other lightweight torpedoes these are wire guided and can be mass-fired.

The A-26 has a designed-in Special Forces capability, primarily consisting of a large hangar between the torpedo tubes (known as the multi-mission portal) and two storage containers under the casing. The submarine would normally bottom on the sea floor to allow the Special Forces divers to exit or enter via the hangar. There is discussion of carrying this out while the submarine is not bottomed-out using a hover mode.

The A-26 is one of the new generation of submarines with hull lines designed to reduce target strength. This is most visible in the sail which incorporates a distinctive chinned profile. The AIP is apparently quieter than on previous boats allowing more of the patrol phase of the mission to be conducted on AIP then current AIP boats.

Unlike earlier generations of submarine the command center is in the bow (front). This is made possible because the traditional periscope is replaced by an 'optronics mast' like a video-periscope. So there is no longer a reason to have the control room directly under the periscope. This has the advantage that there is no-one walking through the command room to get from one end of the boat to the other.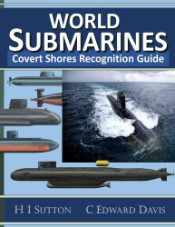 Get The essential guide to World Submarines
This Covert Shores Recognition Guide Covers over 80 classes of submarines including all types currently in service with World Navies.
Check it out on Amazon



Saab

For export purposes the A-26 family is divided into three key derivatives:

A-26 Pelagic
Designed for limited endurance operations in littoral environments, this is the smallest version. It has the overall length reduced by over 12m from the baseline version and has a surfaced displacement of about 1,000 tons. Range is 4,000 nautical miles at 10 knots, and its endurance of over 20 days at patrol speed. Crew complement is reduced to just 17 - 25 submariners.


A-26 Oceanic
More or less the export version of the baseline Swedish variant. Length is increased slightly to 65m, with a surfaced displacement of 2,000 tons. Range is over 6,500 nautical miles at 10 knots and its endurance at patrol speed is greater than 30 days. Crew complement is 17 to 35 submariners.


A-26 Oceanic (Extended Range)
The larger Oceanic (Extended Range) variant is a stretched version with a length of overf 80 meters and a surfaced displacement of over 3,000 tons. Range is increased to over 10,000 nautical miles at 10 knots, and endurance to more than 50 days. Complement is between 20 and 50 submariners.

Specifications (Baseline Swedish version)
Displacement: 1.930 tons
Length: 63m (206.75 ft)
Beam: 6.4m (21 ft)
Speed:
Depth:
Propulsion: Diesel-electric and Stirling AIP
Endurance: 45 days total; 18 days submerged.
Complement: 17-31
Armament: 4 x 533mm torpedo tubes. Up to 18 VLS tubes for cruise missiles proposed.

The modular design of Swedish submarines allows hull extenstions to be inserted or replaced during mid-life upgrades. It is now typical for Swedish submarines' mid-life upgrades to equate to a new class of submarine.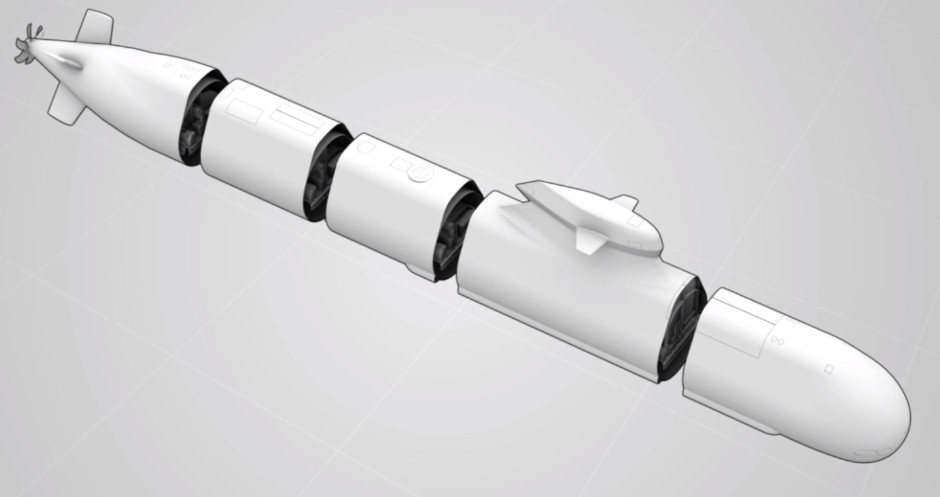 Saab



Saab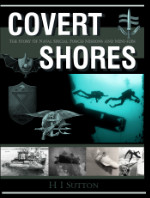 THE book on Special Forces subs Covert Shores 2nd Edition. A world history of naval Special Forces, their missions and their specialist vehicles. SEALs, SBS, COMSUBIN, Sh-13, Spetsnaz, Kampfschwimmers, Commando Hubert, 4RR and many more.
Check it out on Amazon

Weapons
The main weapon in swedish service is the 533mm (21") Torped-62 heavyweight torpedo (HWT). It is wire guided and can track and classify several targets simultaneously. It has four times the range of the older Type-613 at 40 nautical miles at a speed of 40 knots.



Torpedo-62, Saab

The torpedo tubes can also be used to fire smaller 400mm (15.75") torpedoes. Sweden is unique in fielding wire-guided torpedoes (with passive or active terminal homing) in the lightweight class. Wire guidance has been found to be more reliable than fire-and-forget weapons in the confined and crowded Baltic, especially in the archipelagoes. They also have the advantage that two can be accommodated in each torpedo tube. They can then be tandem fired against the same or different targets. Swedish submarines hold the record for multiple simultaneous wire-guided torpedo launches from the same submarine.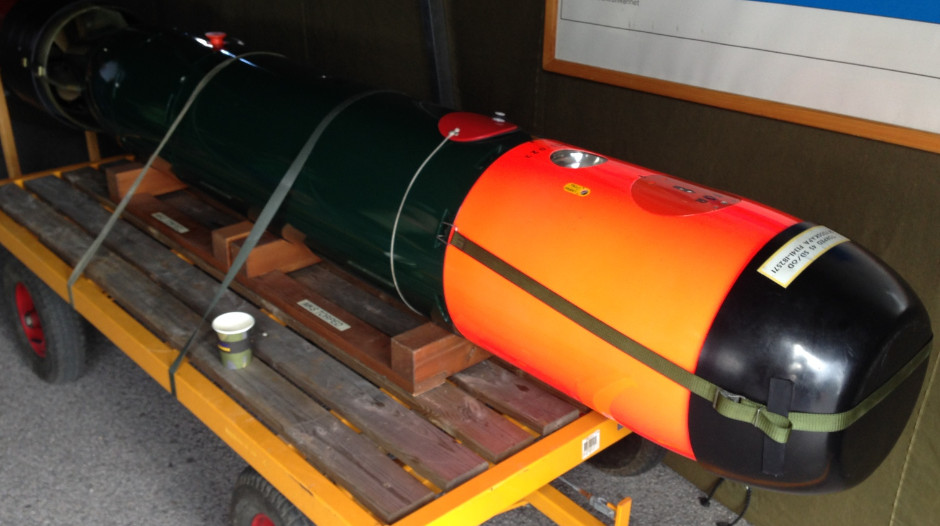 Multimission Portal (Flexible Payload Lock)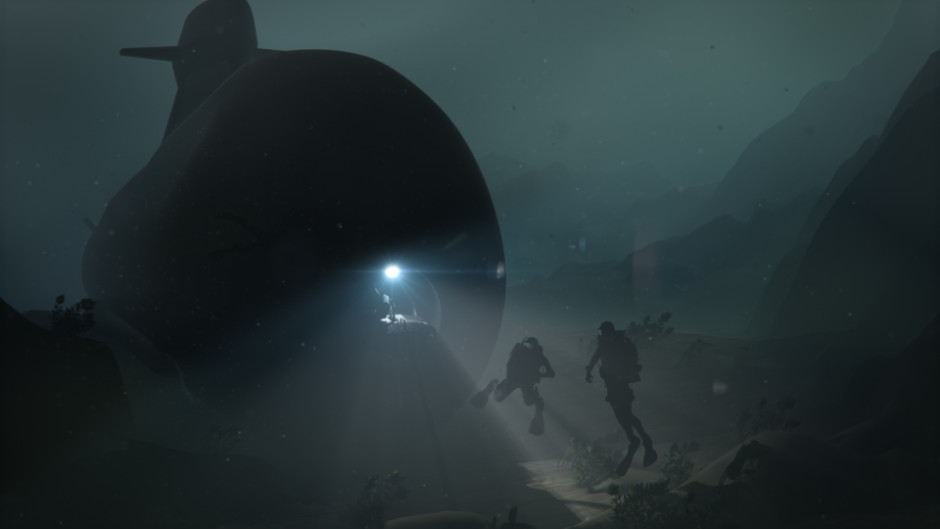 Illustration of the FPL on the A26 Class. Source: Saab



Detail of the FPL on the A26 Class. Source: Saab Kockums

The multimission portal can accommodate a range of unmanned underwater vehicles (UUVs) and special forces vehicles. There is also the future potential to fit it with a liner for four 533mm (21") torpedo tubes:



The Torpedo-SEAL, SUBROV and Double-Eagle UUV

The AUV-6-MR is an automatous vehicle which can fit within a torpedo tube or the multi-mission portal. The baseline electric powered model can be extended by a multi-fuel system. It is capable of operating in very shallow water, and in both fresh and salt water. Missions include ISR (Intelligence Surveillance and reconnaissance). The UUV can be retrieved by being parked on the seabed in front of the submarine which is also parked, and then gathered by the SubROV.



Saab Double Eagle MkIII with a trainable forward-looking sonar. It can be configured as either an ROV-S or AUV.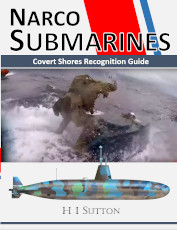 The World's ONLY Guide to
Narco Submarines
10 years of research, analyzing over 160 incidents, condensed into a handy guide. This unique book systematically breaks down the types and families. With detailed taxonomy, recognition 3-views, profiles and photos. Available on Amazon



---
Related articles (Full index of popular Covert Shores articles)







Nordenfelt steam powered submarines of the 1880s. w/Cutaway



Sturgeon Class SSN



Sweden's nuclear powered submarine project (A-11A)



Soviet Project 1015 'SPLC' Special Purpose midget submarine



Harpsichord AUV

















World survey of AIP submarines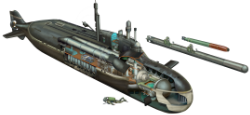 Piranha Class (LOSOS) midget sub



Russian Losharik spy sub



HDS-500 Midget Submarine




TorpedoSEAL Diver Propulsion Device



Attack Class




Analysis of Swedish submarine incursion- Luleå 1983



Yantar spy ship loitering over undersea cables


Russia seeks submarine advantage in Arctic (HARMONY system, GUGI special mission subs)



SwarmDiver micro-USV