Attack Class submarine


The Attack Class diesel-electric submarine will replace the Collins Class in service with the Australian Navy with the first boat, HMAS Attack, to be delivered in the 2030s. The design is a variant of the French Shortfin Barracuda Block 1A from Naval Group which is a conventionally-powered variant of the French Navy's Suffren Class (aka Barracuda Class) nuclear powered attack submarine. The program is being managed in Australia as the Future Submarine program. Twelve boats are planned which is double the number of Collins-class boats already in RAN service.


Original artwork - CLICK for HIGH-RESOLUTION

The boat promises high levels of stealth and the sonar suite, supplied by Thales, is considered the best available for a boat of this displacement. The coupling of excellent acoustic discretion, state-of-the-art detection and tracking capabilities, and future technological growth that will give the RAN the capacity to remain far ahead of any regional adversary well into the 2060's.



The choice of a traditional diesel-electric power plan instead of Air Independent Power (AIP) reflects the long-distance operating pattern required by Australian submarine forces. There are also persistent rumors that the SSN-derived boat gives Australia the option of making some of the class nuclear-powered, which would be a capability leap for the Australia Navy but might be politically sensitive.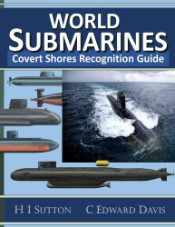 Get The essential guide to World Submarines
This Covert Shores Recognition Guide Covers over 80 classes of submarines including all types currently in service with World Navies.
Check it out on Amazon

Specifications:
Displacement: 4,000 tons submerged (estimated)
Length: 97m (318 feet)
Beam: 8.8m (29 feet) (based on standard Barracuda-class)
Speed: TBC
Depth: TBC
Propulsion: Permanent magnet motor (9,400 hp); 4 diesel alternators; 1 x pump jet
Complement: 12 officers; 48 enlisted crew
Armament: 4 x 533mm torpedo tubes; 20 torpedoes or a combination of torpedoes, cruise missiles, and mines.

French Suffren Class SSN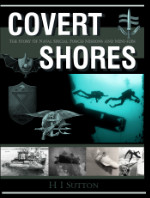 The ultimate book of Special Forces subs Covert Shores 2nd Edition is the ONLY world history of naval Special Forces, their missions and their specialist vehicles. SEALs, SBS, COMSUBIN, Sh-13, Spetsnaz, Kampfschwimmers, Commando Hubert, 4RR and many more.
Check it out on Amazon

---
Related articles (Full index of popular Covert Shores articles)



SMX-31 future submarine concept ('The Electric') w/Cutaway



Surcouf Cruiser Submarine w/Cutaway



Project 885 'YASEN' (Severodvinsk Class) SSGN. w/Cutaway



SNLE-3G next-generation French SSBN



A-26 Class attack submarine. w/Cutaway



USS Jimmy Carter (SSN-23) Special Mission submarine



Sweden's nuclear powered submarine project (A-11A)



HUSKY Class future attack submarine

















World survey of AIP submarines



INS Arihant, Indian SSBN and .2



HDS-500 Midget Submarine



Chinese MS200 midget submarine