Following the latest trend in wet subs ('chariots') the Swedish 'Torpedo SEAL' is designed to fit into a regular 533mm torpedo tube to allow easy deployment from minimally modified submarines. Two Torpedo SEALs can be carried in a single torpedo tube. The type has enjoyed significant early sales and is promoted by British firm James Fisher Defence (JFD) as part of the SEALPod range together with the SEALCarrier submersible RIB and SubSEAL SDV. In the export market its main competitors are the American Stidd DPD and German Rotinor BlackShadow730.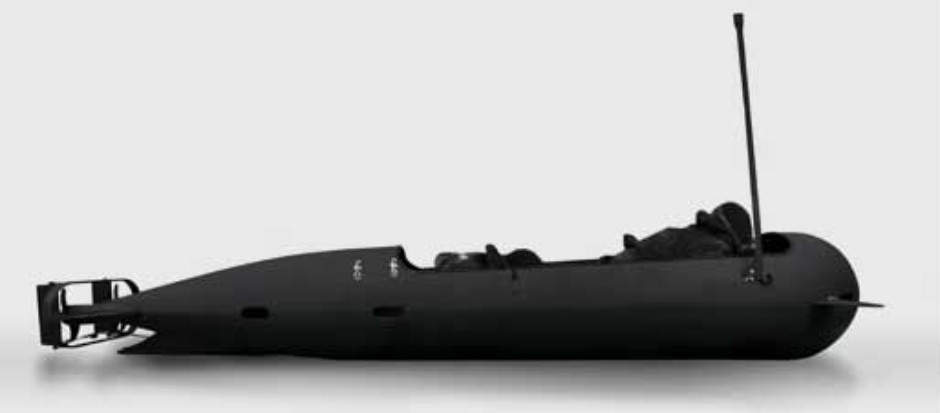 Early version
The original Swedish prototype, designed by Defense Consulting International AB (DCE), was a very compact 1 or 2 man craft with pop-up watershield and partial canopy for the occupant who crouched prone inside the torpedo-like fuselage. A telescopic 2-man version was essentially similar but with the second person laying prone behind the thrusters, also partially protected by a fuselage. The 1-man version had a length of 2.5m and the 2-man version 3.4m.



(Above) Note the casing for the second diver in the cockpit space. This extends out of the stern.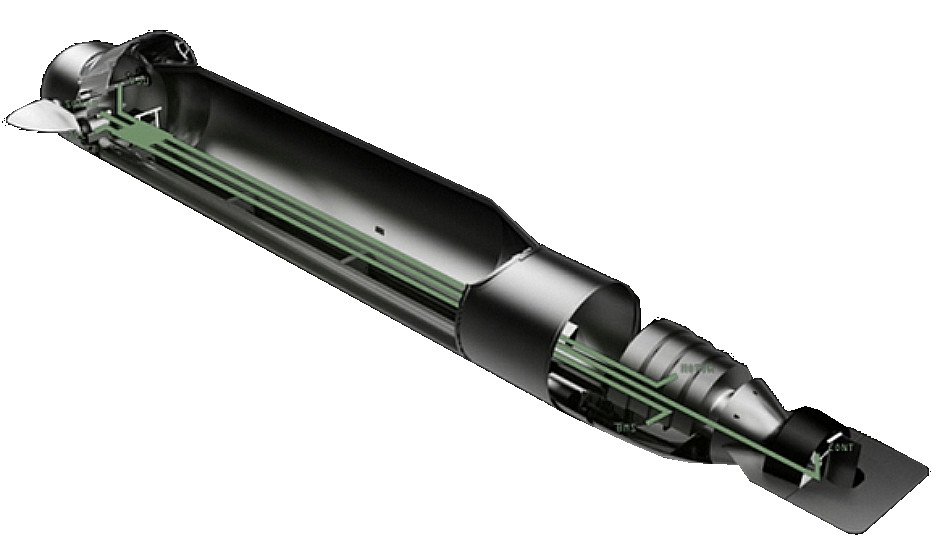 An early design with a single propulsor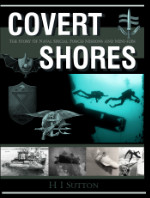 The ultimate book of Special Forces subs Covert Shores 2nd Edition is the ONLY world history of naval Special Forces, their missions and their specialist vehicles. SEALs, SBS, COMSUBIN, Sh-13, Spetsnaz, Kampfschwimmers, Commando Hubert, 4RR and many more.
Check it out on Amazon

Current version
After DCE was acquired by British submarine manufacturer James Fisher Defence (JFD), the TorpedoSEAL received a revamp with a new open-topped fuselage and comms mast. Overall the concept remains the same but the craft has been matured and refined. The thrusters were also modified and now have two rather than three blades.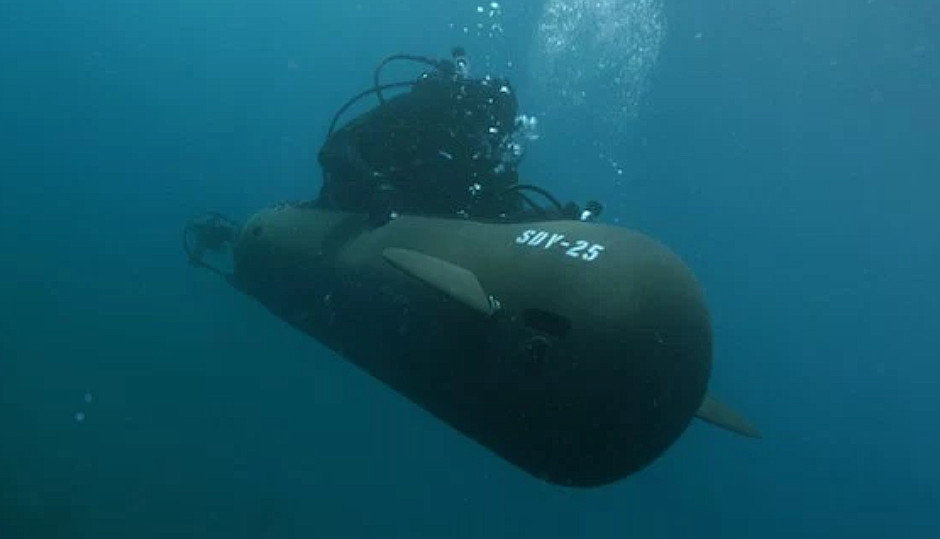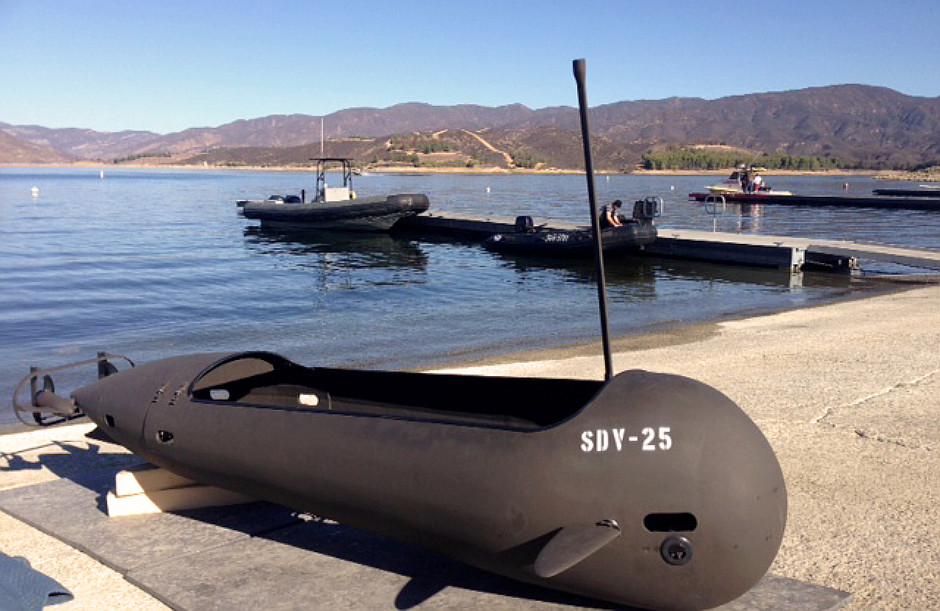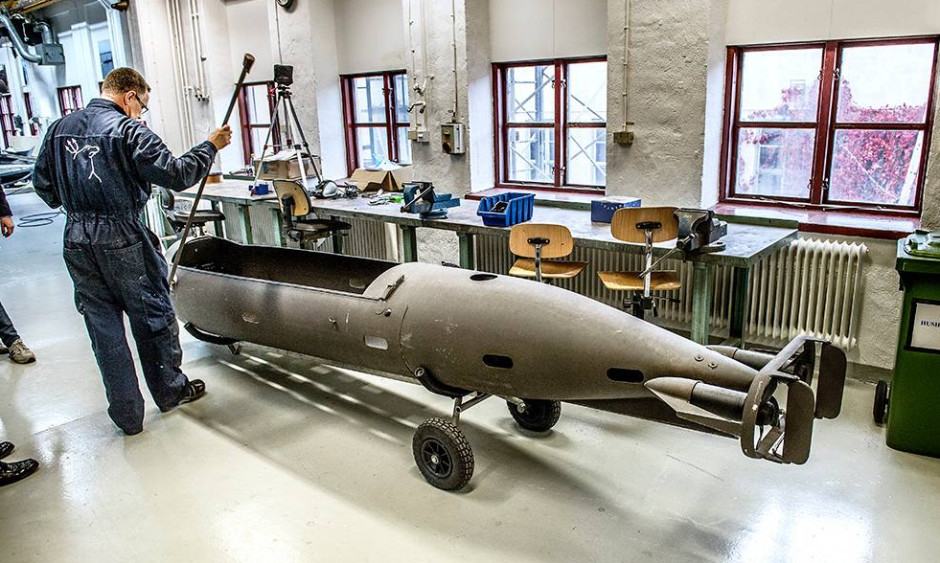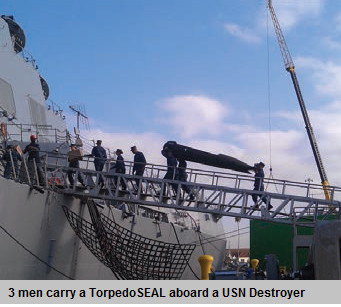 Specifications
Length: 5.1m extended, 3.4m stowed
Beam: 0.78m extended, 0.52m stowed
Height: 0.78m extended, 0.52m stowed
Weight: 120kg incl. batteries
Speed: 4kt max, 3kt cruising
Endurance: 10nm + at crising speed
Batteries: LiPo
Depth: 1-14m operational
Crew: 2 (1 min)
Thrusters: 2 x 350W
Onboard air: none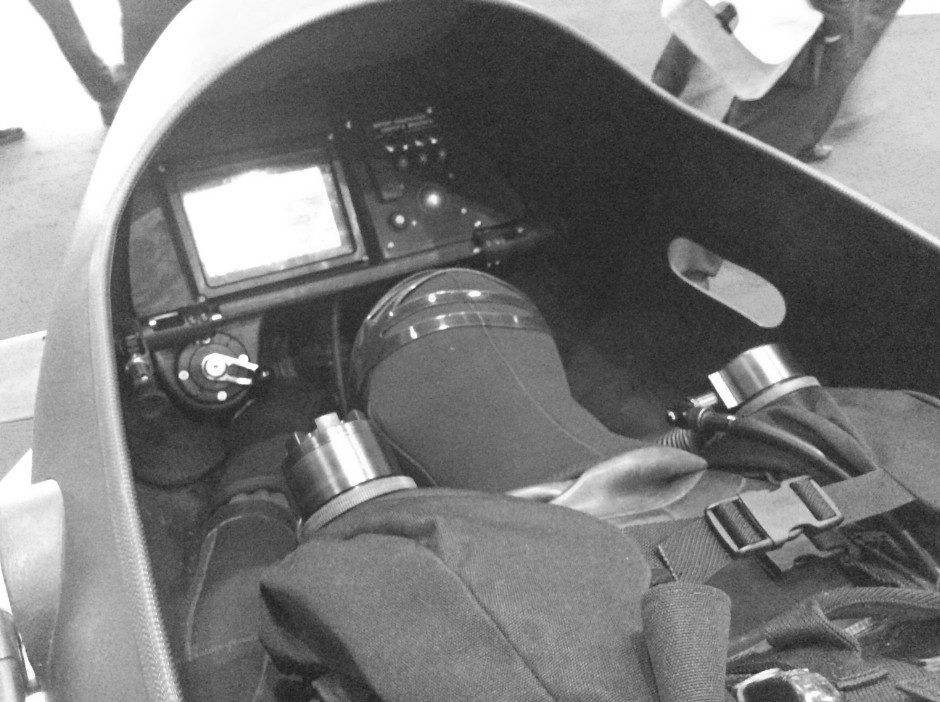 Image from: moderncarbine.com

---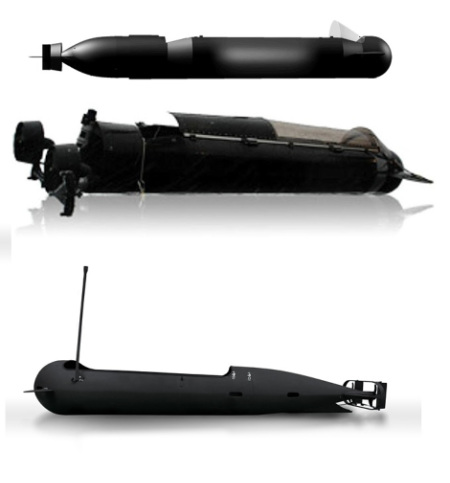 Related Articles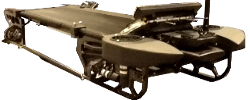 SharkMarine Mako DDS, Navigator, EagleRay etc




SubSEAL advanced SDV




Rotinor BlackShadow 730 and Divejet 414 Diver Propulsion Vehicles




P3M JetBoots Diver Propulsion System




Gabler Sea Devil Swimmer Delivery Vehicle




Bonex HP and HP Shuttle Diver Propulsion Vehicles




Ortega Mk.1 Swimmer Delivery Vehicle




Vogo DPD-200 diver propulsion device