Updated 17th Oct 2016. Originally posted 9th Oct. 2016.


Russian ship loitering near undersea cables


This article would not be possible without info from unnamed others. All info presented is OSINT. Special thanks to Steffan Watkins (Twitter). Any errors are solely the responsibility of the author. Feedback and further info welcome.



Russian spy ship 'Yantar' (Project 22010) has been loitering in the vicinity of undersea cables in Eastern Med. She left the area of Turcyos-2 cable early on 10th October 2016 and headed south toward IMEWE cable where she arrived at 1700hrs UTC and held station. She searched there until 16th-17th when she moved north again to the vicinity of the UGARIT undersea cable between Syria and Cyprus: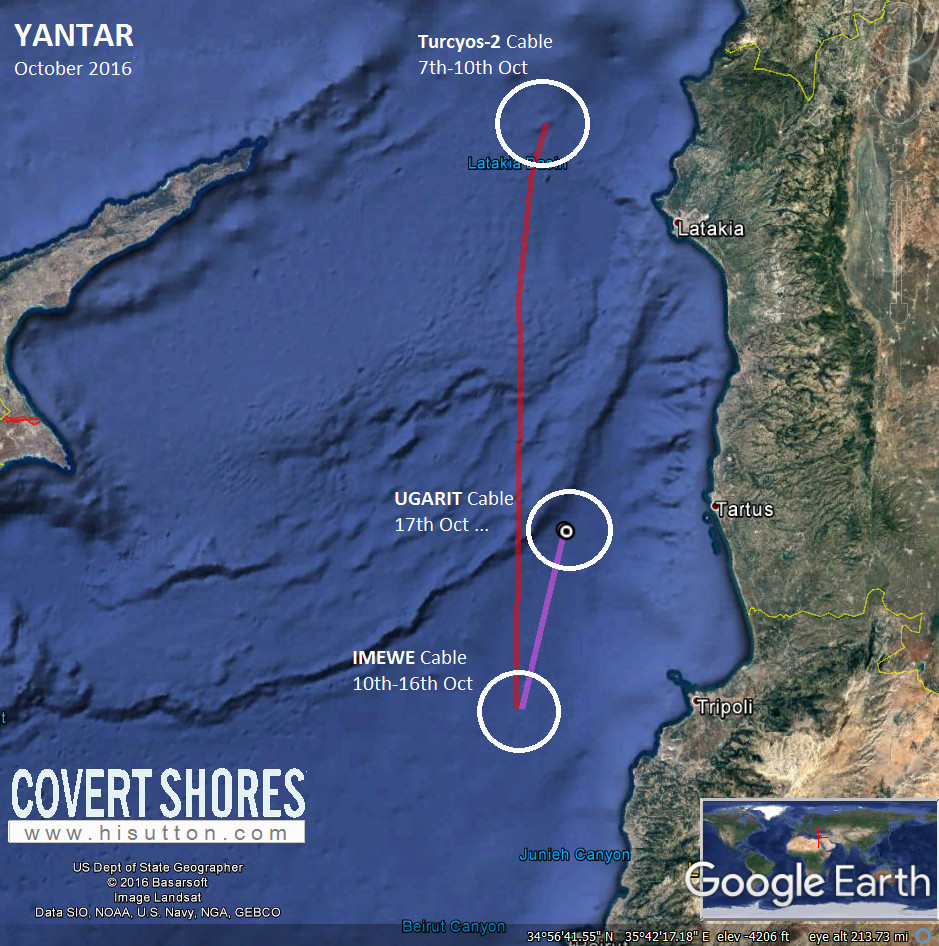 View plots with cable overlays: Steffan Watkins HERE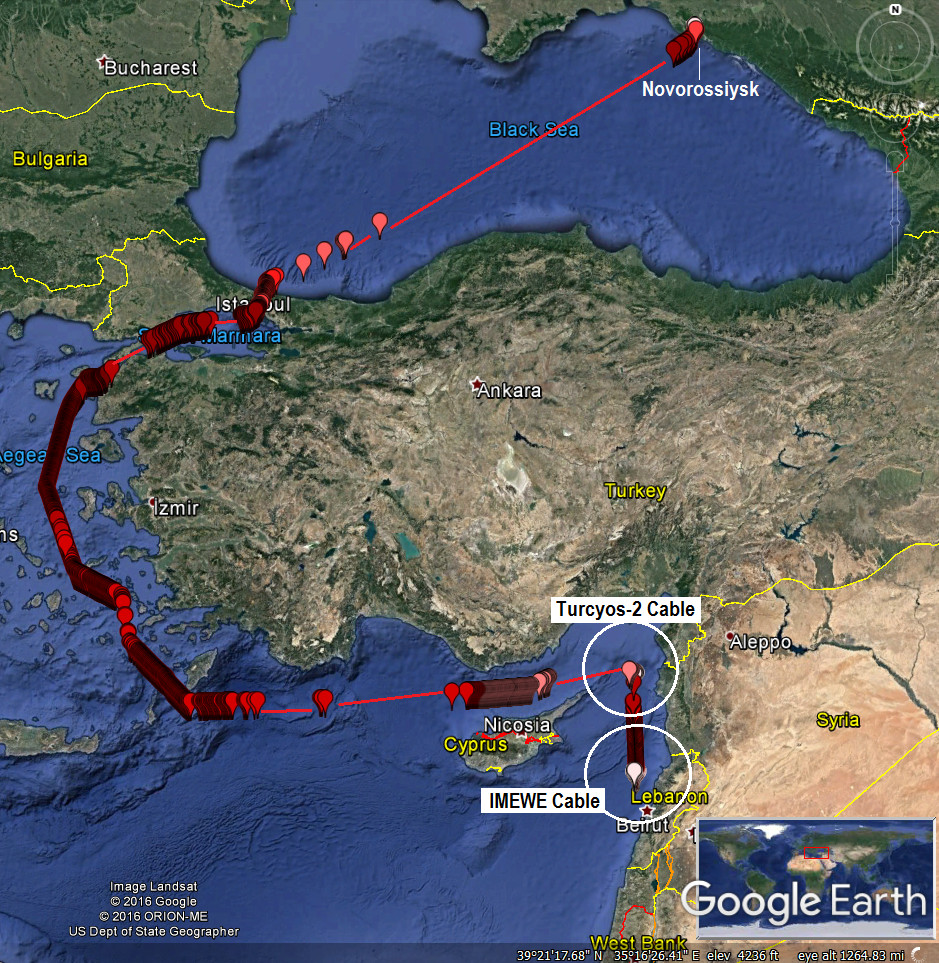 New analysis of the search pattern and speeds near the IMEWE cable suggests that she is deploying some large vehicle, either one of her manned submersibles or a large ROV (remote Operated Vehicle) such as Ellipse (Эллипс) or Krylo (Крыло):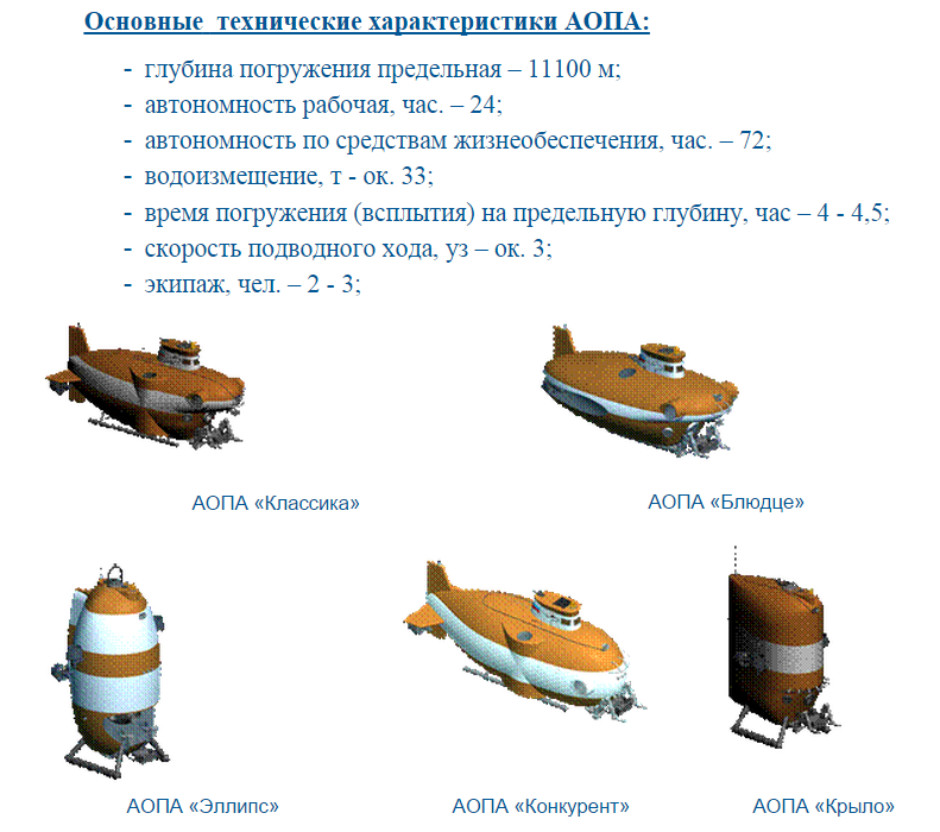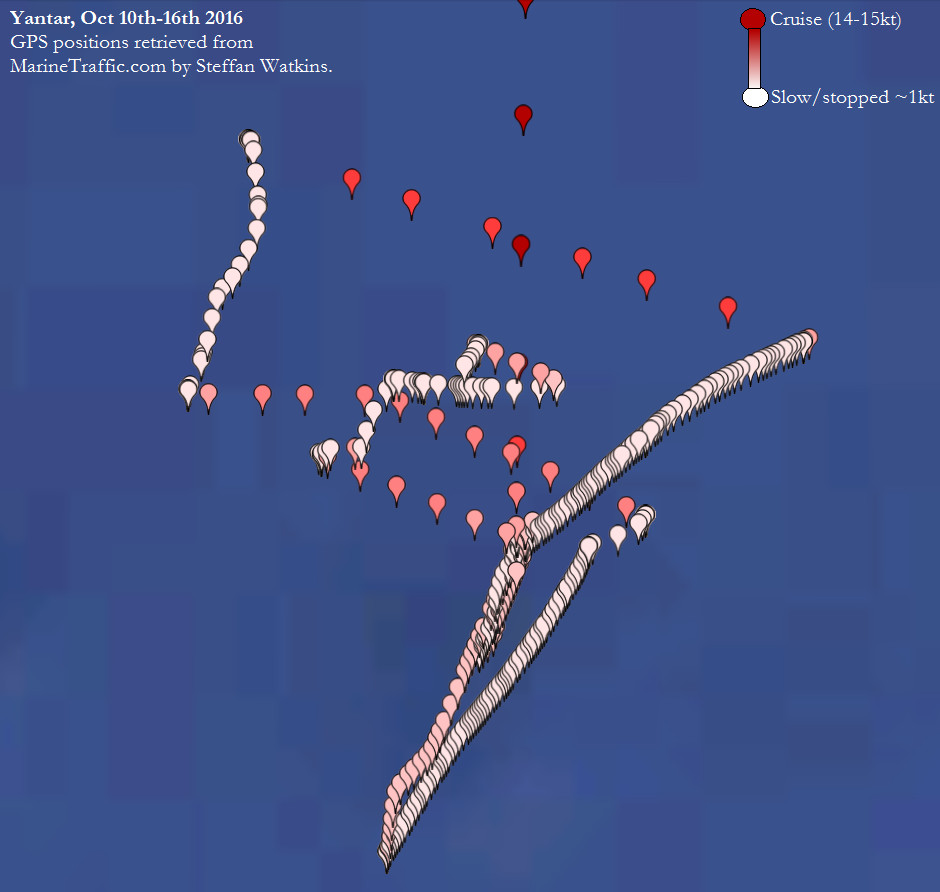 Position data from Steffan Watkins (Twitter)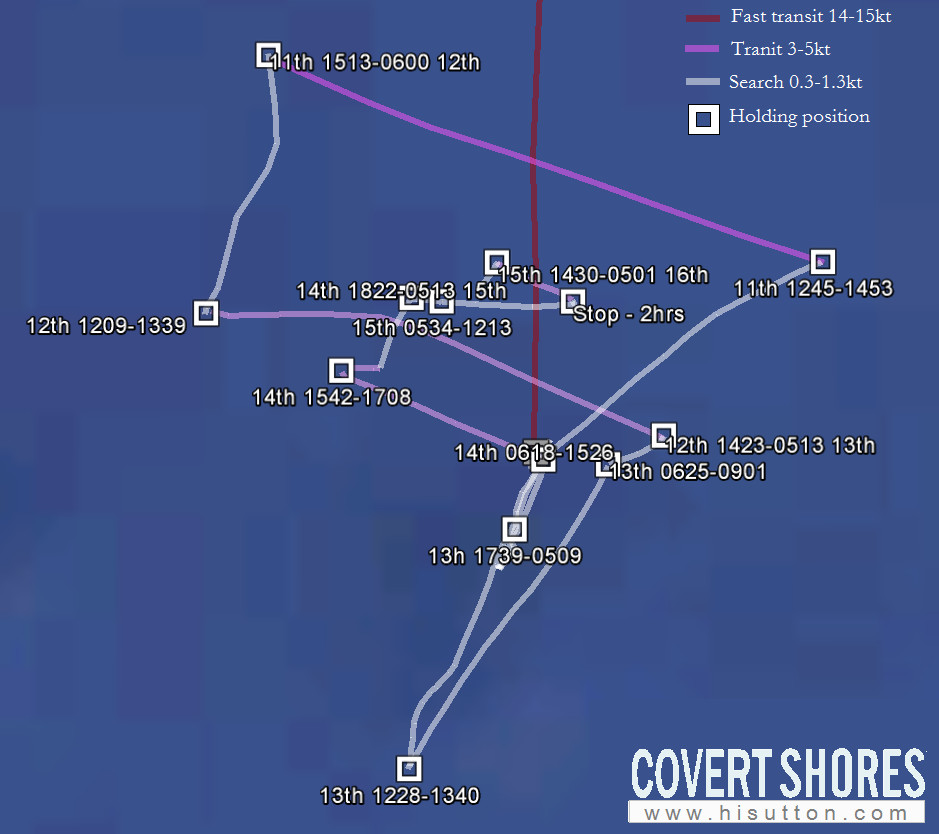 She has made a series of extremely slow parallel runs on approximately a NNE-SSW line. These runs are usually at less than 1kt which is far slower than would be required for towed sonar. Additionally they are usually preceded by lengthy pauses suggesting a comparatively large vehicle being put into the water. And the ship often remains stationary for very long periods suggesting maintenance, or that the hosted craft (mini-sub or ROV) is active on the sea floor in a single position. Or is rising or sinking very slowly.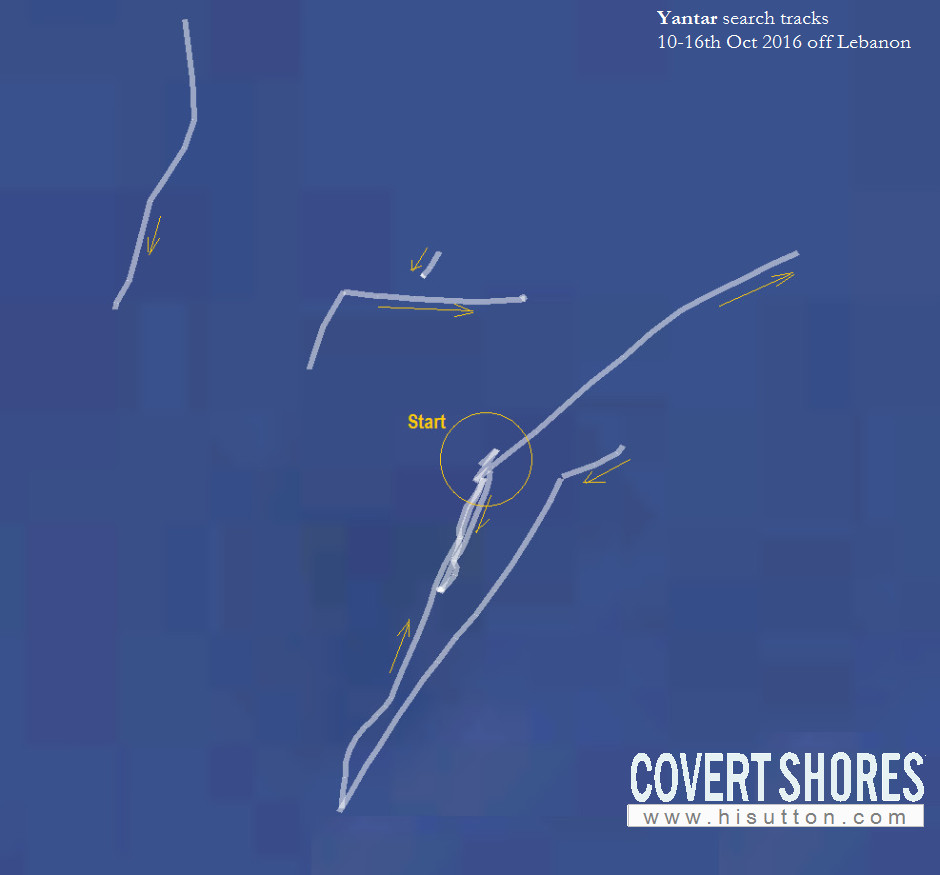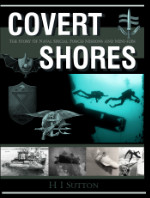 Learn EVERYTHING about Special Forces subsCovert Shores 2nd Edition. A world history of naval Special Forces, their missions and their specialist vehicles. SEALs, SBS, COMSUBIN, Sh-13, Spetsnaz, Kampfschwimmers, Commando Hubert, 4RR and many more.
Check it out on Amazon

In September last year Yantar caused concern in Intelligence and Naval circles when it hung off the US coast on its way to Cuba where undersea cables land near Guantánamo Bay. (Ref. New York Times). On October 3rd Yantar passed south through the Bosporus with a declared destination of Oman. However, she has been loitering in the Eastern Mediterranean in the vicinity of the undersea cables connecting Turkey and Northern Cyprus.

Ship location data from Marine traffic shows that Yantar has been loitering off the Syrian coast for the last five days.
The earlier position off Turkey: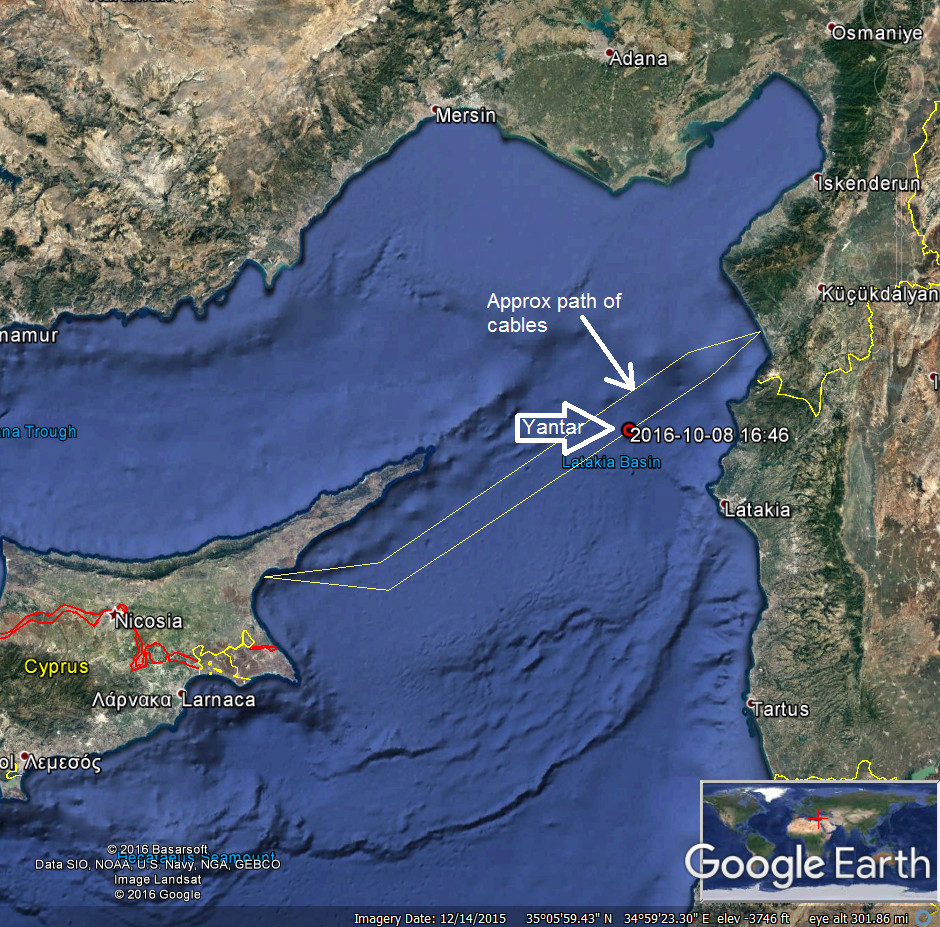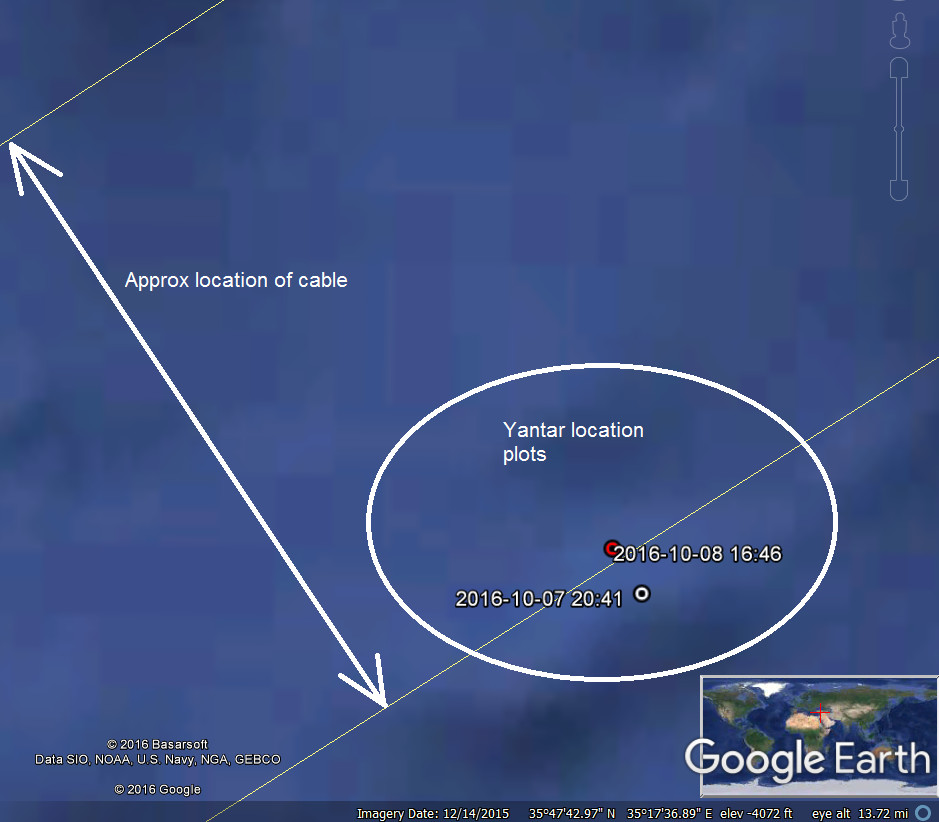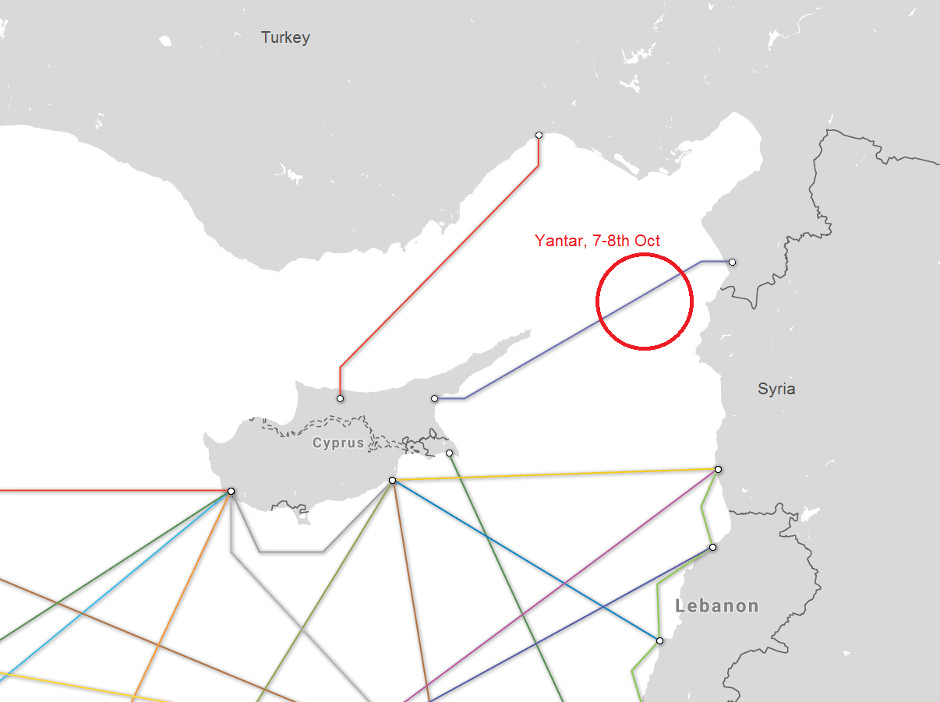 Map source http://www.submarinecablemap.com

Yantar photographed heading south through the Bosphorus on 3rd October. Credit Yörük Işık, Twitter. CLICK for HIGH RESOLUTION: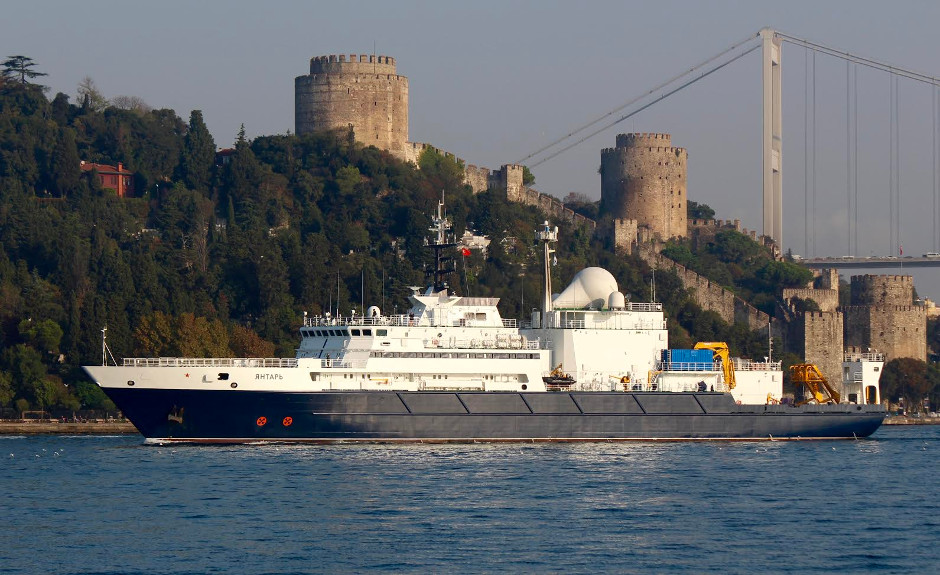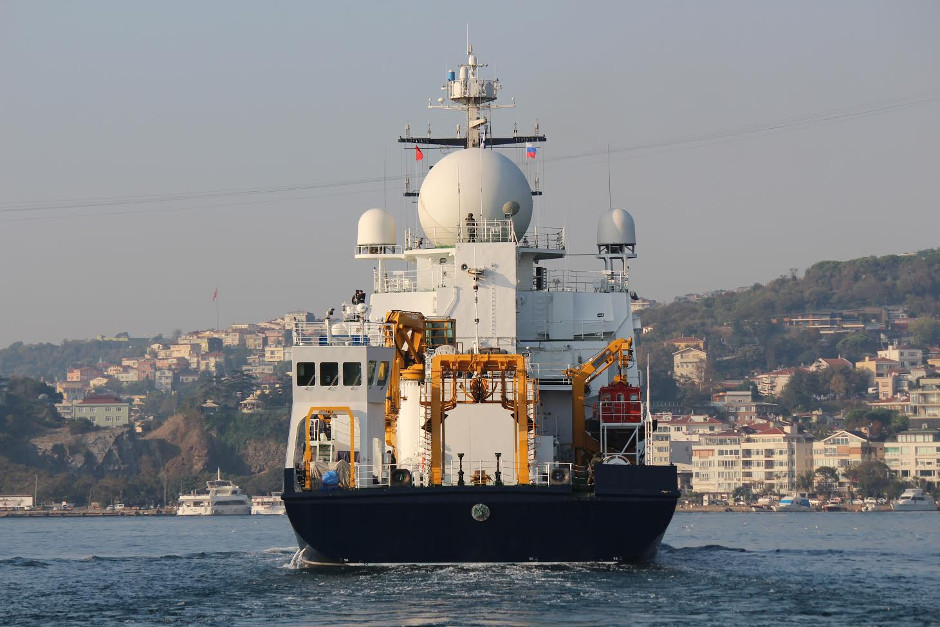 Credit Alper Boler, Twitter. CLICK for HIGH RESOLUTION: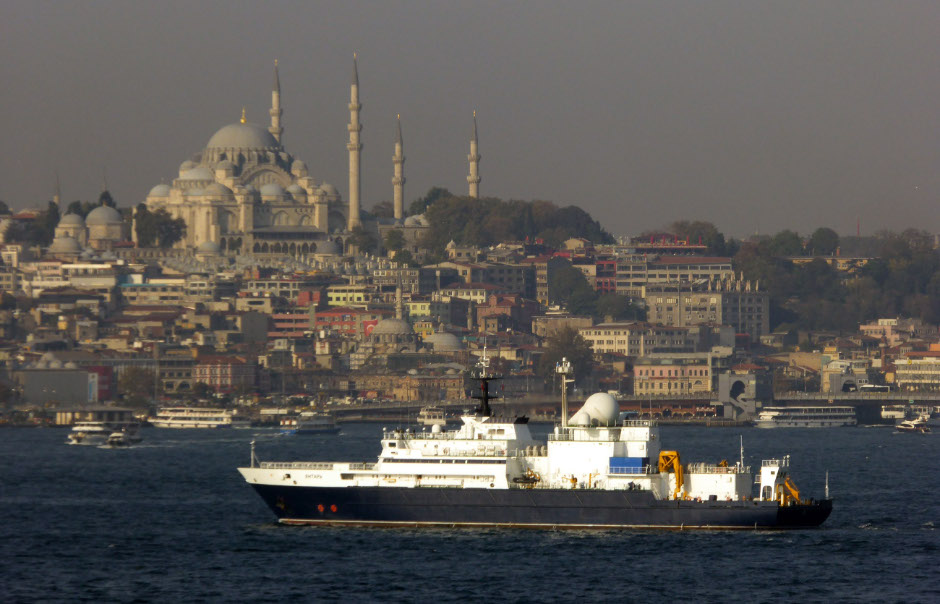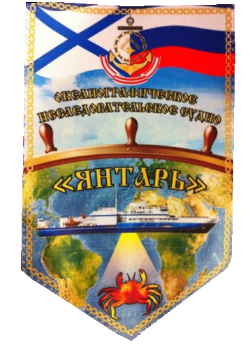 Yantar (actually Cruys) was launched in 2014 and joined the Russian Navy in 2015. It is described variously as a 'Special Purpose Ship' and an 'Oceanographic vessel' which is a euphemism for a spy ship. She can host two deep submergence submarines for undersea engineering missions. These missions are thought to include cable cutting, laying of bugs and related intelligence missions.


The two submersibles are the 3-man pr.16810 "Rus" (AS-37 Russia) and pr.16811 "Consul" (AS-39 Consul) which can dive to 6,000m (20,000ft). The crew are housed in a strong spherical chamber in the center and it is equipped with hydraulic manipulators.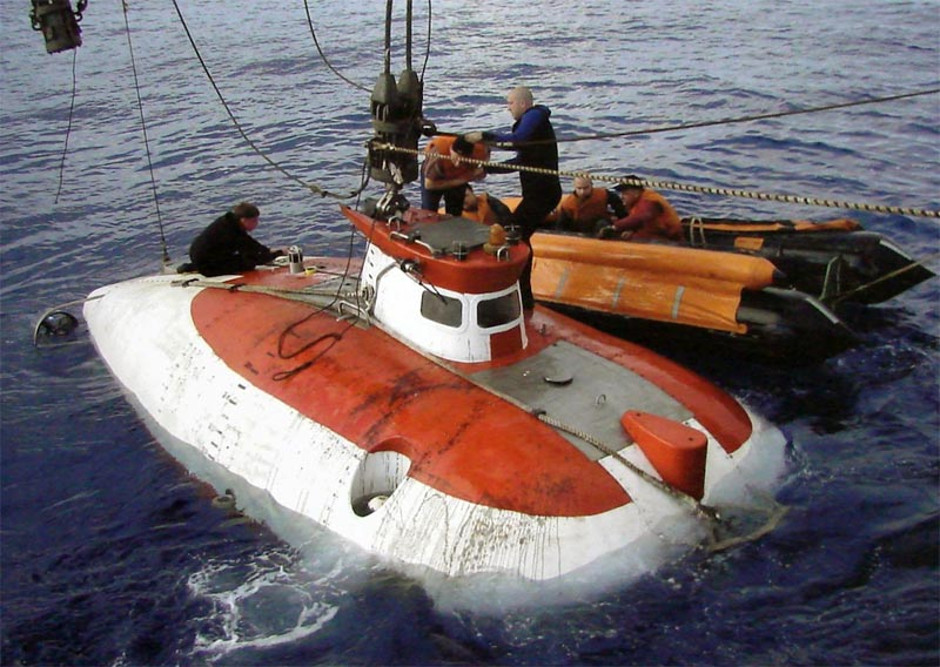 AS-37 Russia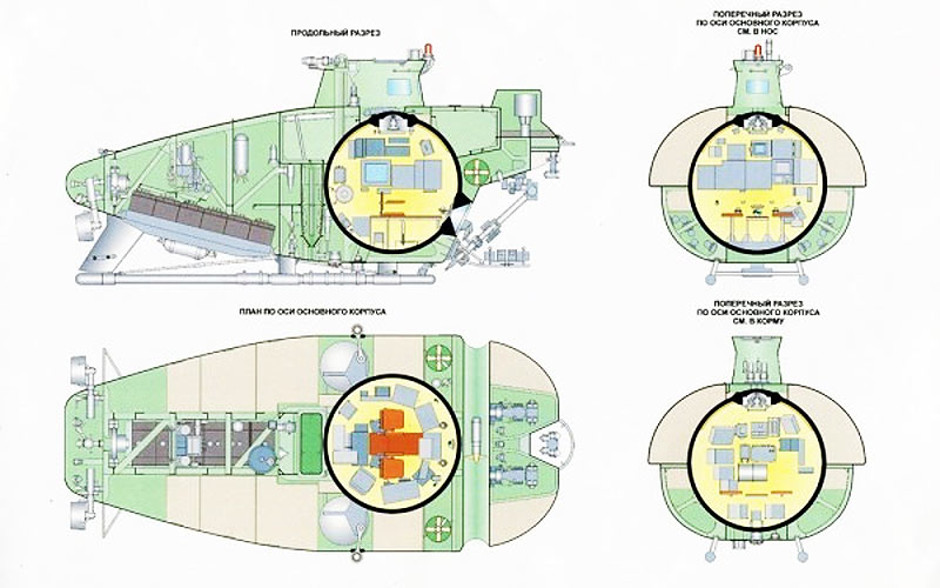 AS-39 Consul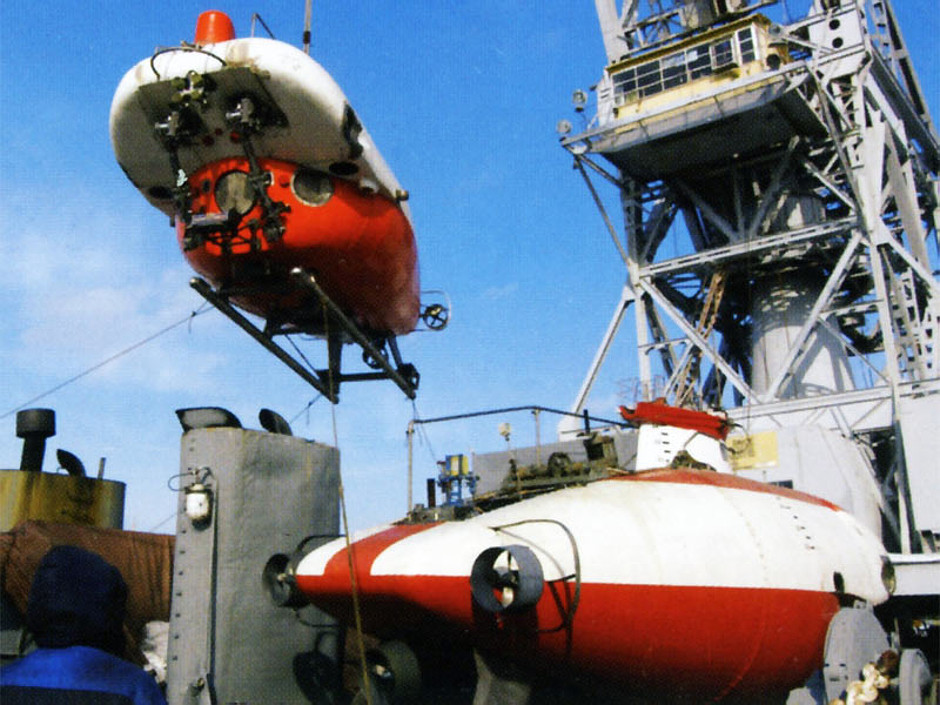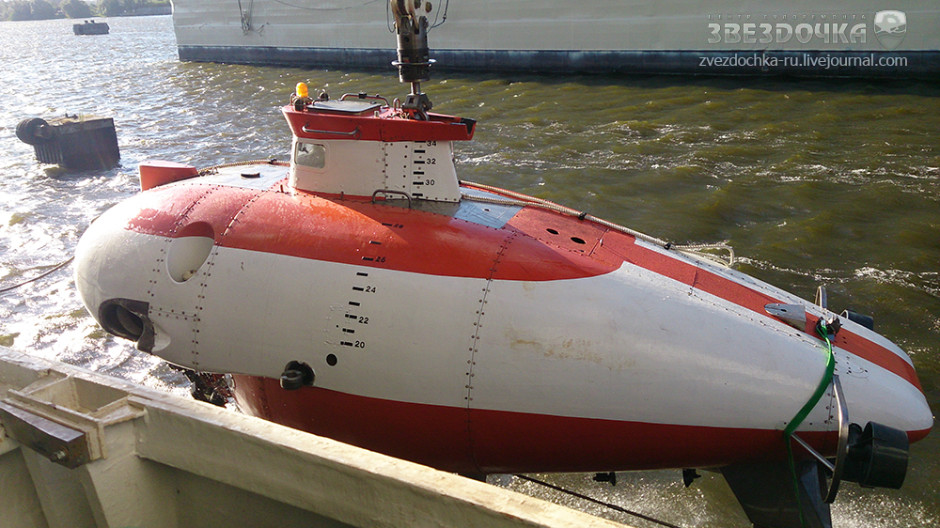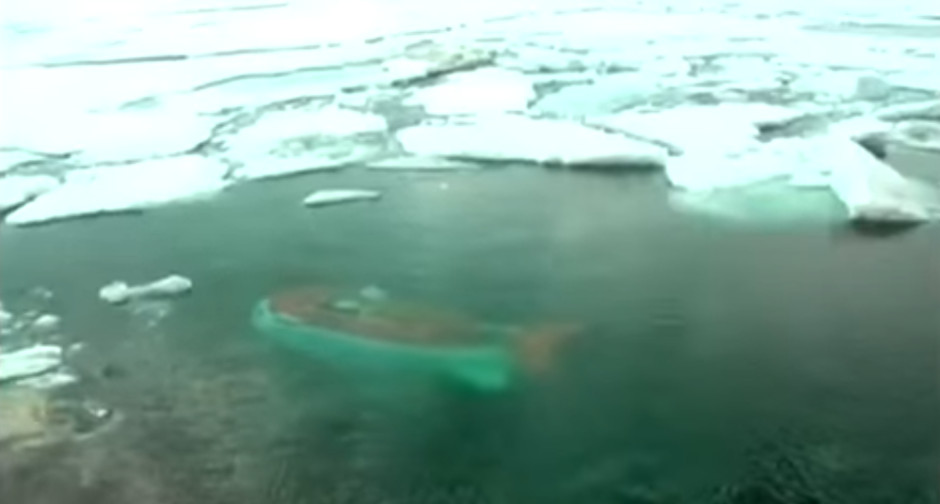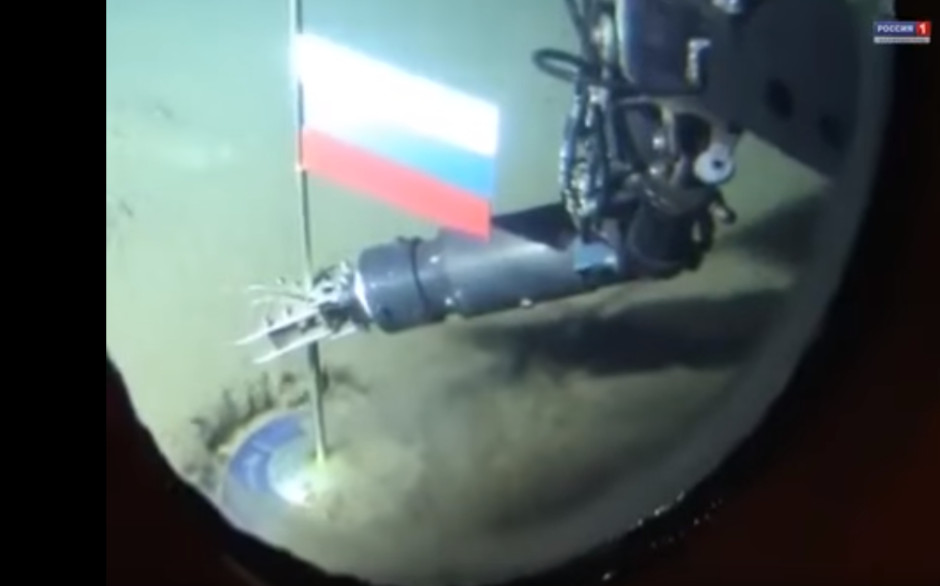 Yantar is also equipped with large Remote Operated Vehicles (ROVs), and likely with towed sonar and Autonomous Underwater Vehicles (AUVs).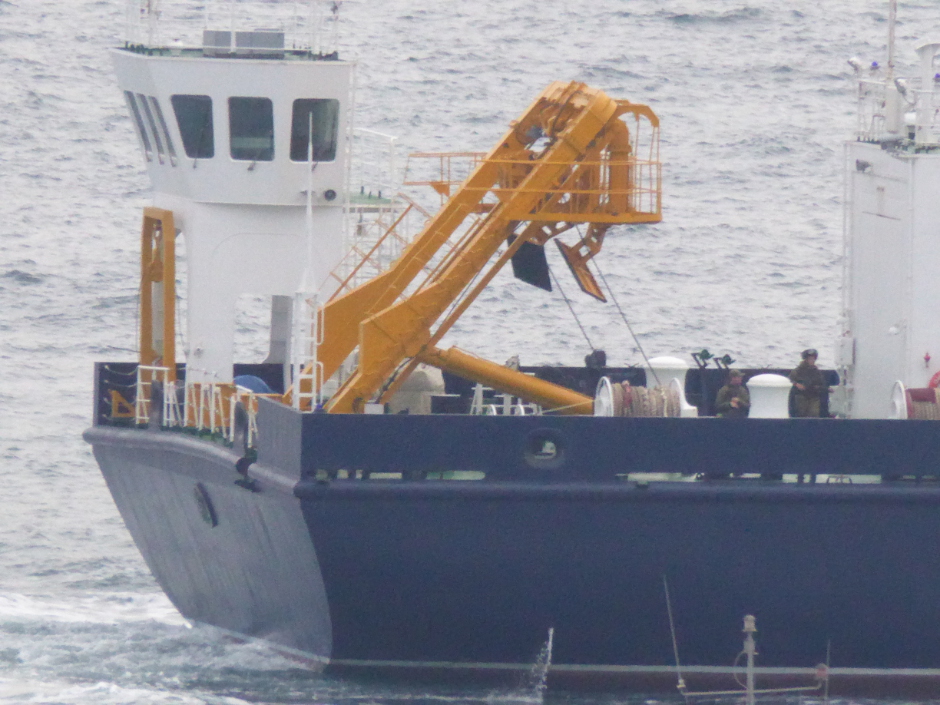 The mini-subs are stored in a hangar and are launched and retrieved over the stern of Yantar. Photographed by Alper Boler, Twitter.

As well as the stern swig-arm rig, Yantar is equipped with a massive hangar on the starboard side which launches vehicles over the side. CLICK for HIGH RESOLUTION: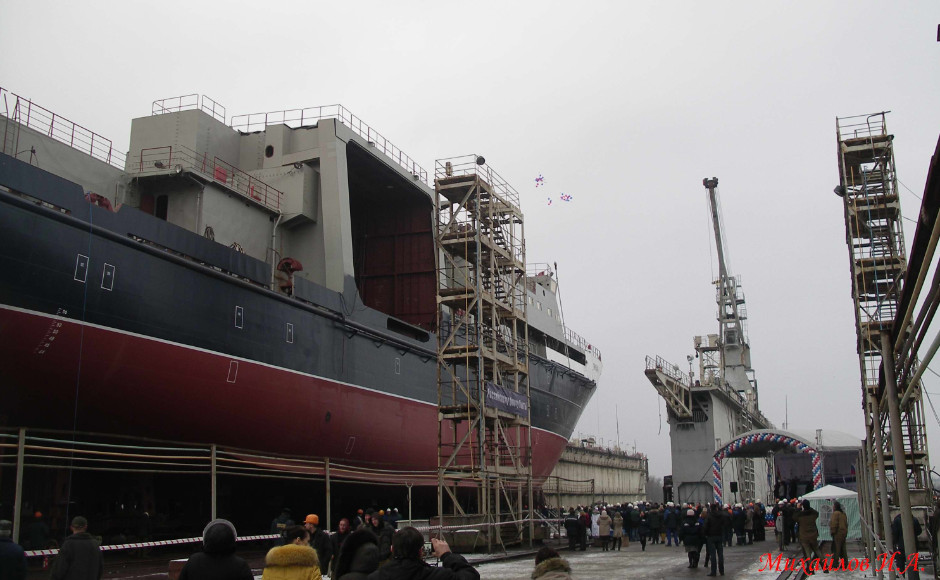 Side launching arm for mini-subs: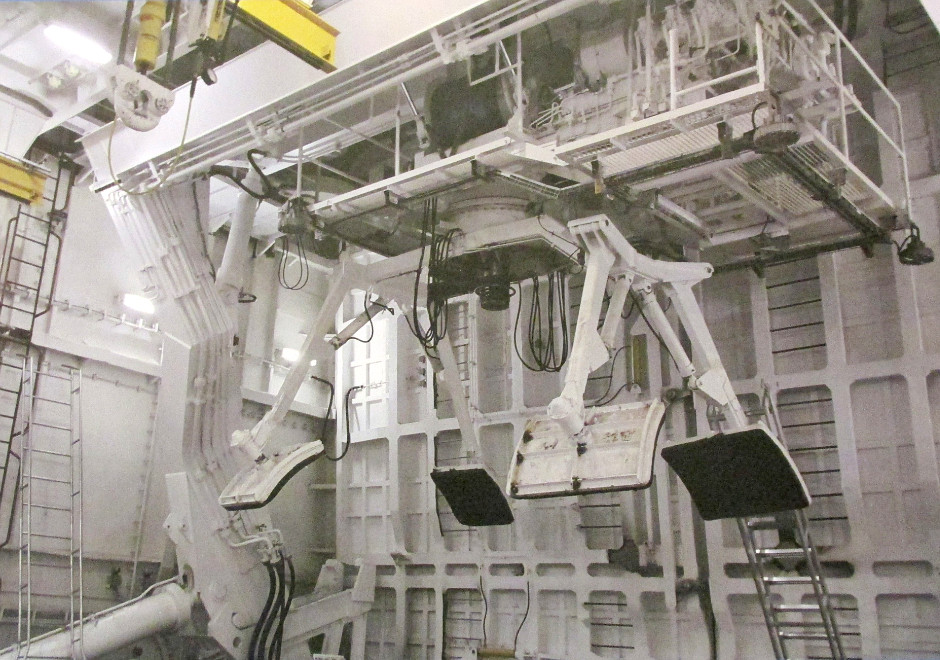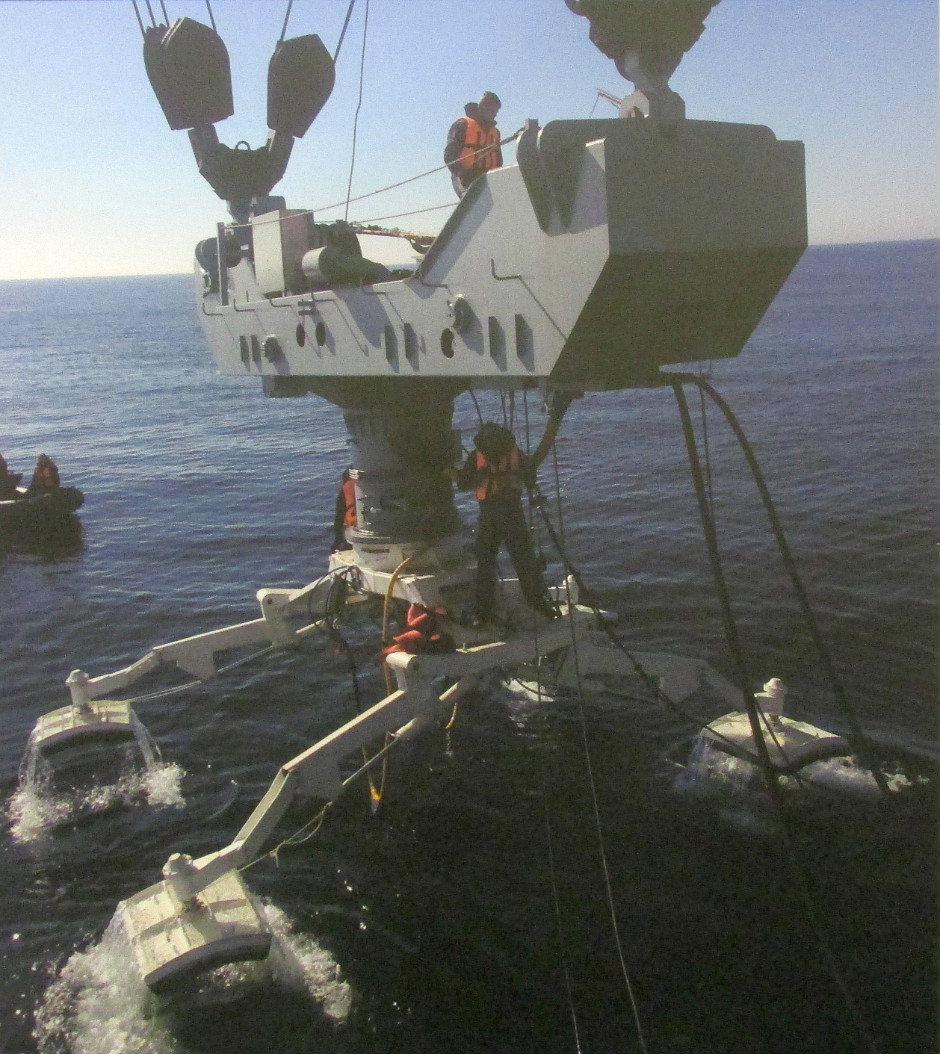 The mini-sub shown is AS-39 Consul: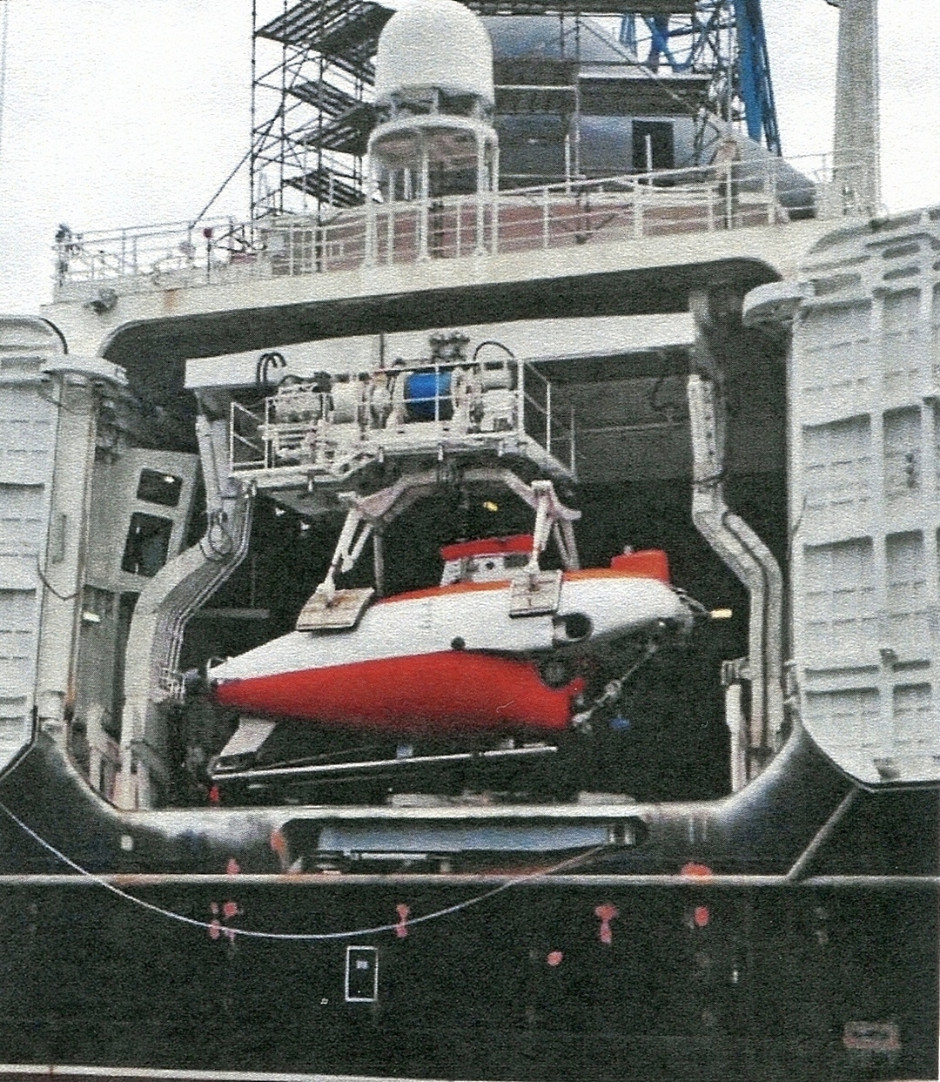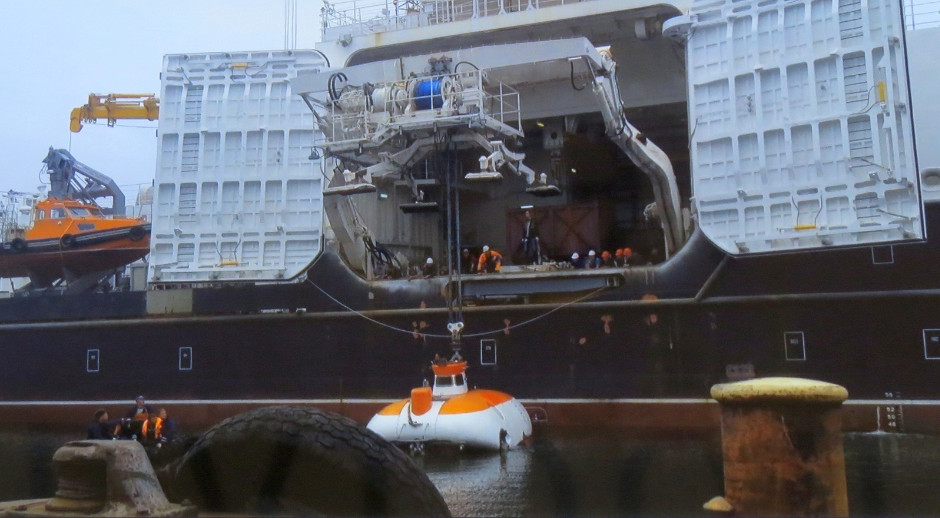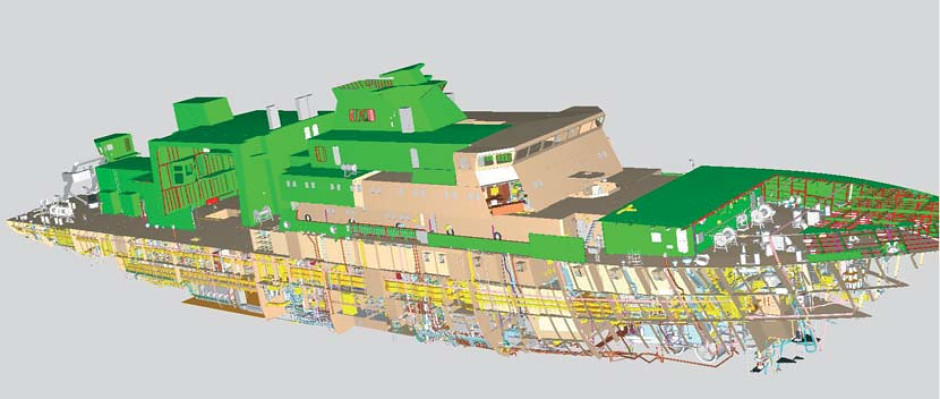 Yantar can hold position by using her steerable azimuth thrusters. She is also equipped with twin bow thrusters.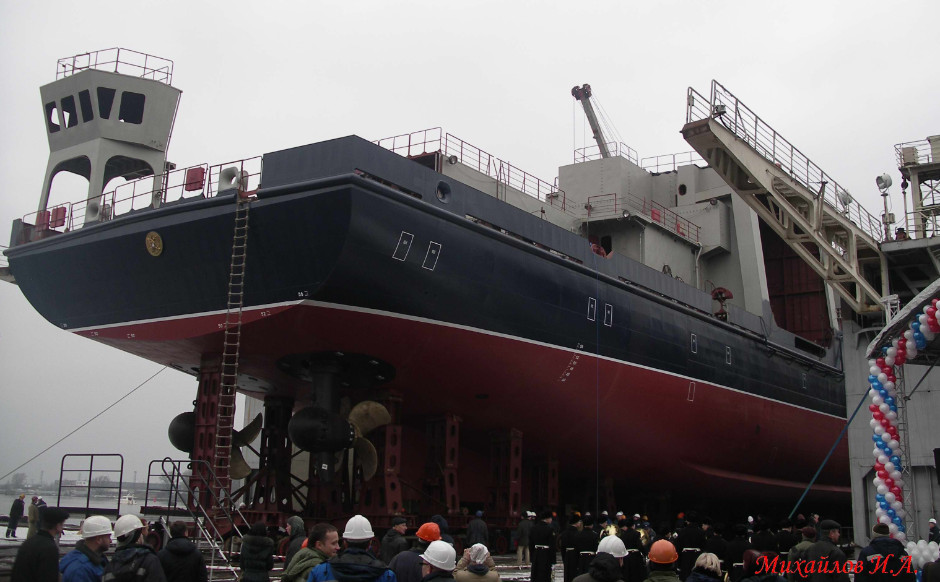 ---
Related Articles



Project 09852 Belgorod Special Mission submarine (spy sub)




USS Parche spy sub par-excellence




Russian Losharik spy sub




Project 1910 UNIFORM Class deep diving spy sub




USS Halibut




USS Seawolf (SSN-575)




Russian X-RAY Class spy sub




Russian Sarov experimental sub




P.09851 KHABAROVSK and KANYON (Status-6)




Naval Spetsnaz in Hybrid Warfare (Russian SDVs and DPVs)




Soviet Project 1015 'SPLC' Special Purpose midget submarine