Dedicated to Franco Harrauer. I did not know him, but his work continues to inspire.


This article would not be possible without info from unnamed others. Any errors are solely the responsibility of Covert Shores. Feedback and further info welcome.

Cos.Mo.S 'Nessie' Fast SDV


The existence of the 'Nessie' Fast Swimmer Delivery Vehicle (FSDV) design has been discussed behind closed doors but it has only now suddenly come out of the dark thanks to a new article by expert Lino Mancini (Here (in Italian)).

The submersible boat design had been illustrated by retired naval architect Franco Harrauer in a fictionalized story about Italian COMSUBIN Special Forces. Harrauer had intimate firsthand knowledge of countless Italian minisub and SDV projects including many which were secret. This underpinned his historical and 'alternative history' fictions. So knowledgeable observers paid attention becaue idden in plain sight within his stories was a real SDV project. Now, after his death, very well informed researcher Lino Mancini has published a document sharing data and email exchanges with people involved in the project. This article is based almost entirely on Mancini and Harrauer's work.

Original artwork - CLICK for HIGH-RESOLUTION image:


During World War Two Italy led the world in many aspects of naval Special Forces capabilities, most notably in wet submersibles and combat swimmers. Although frogmen from the famous Decima-MAS unit served on both sides after the Italian Armistice, Italy's naval Special Forces capabilities were officially extinguished at the end of the war. They were however kept alive in secret (an open secret among Western Special Forces perhaps). In the 1950s Italy rekindled it strategically important waterborne Special Forces capabilities including its SDVs. The Italian Navy crat were kept a VERY closely guarded secret and have only become known quite recently (plug, my book Covert Shores). Part of keeping them secret was that the company that built them did not openly advertise the fact. They were only exported to Israel and South Africa.

However, Italian SDV manufacturer Cos.Mo.S was relatively well known for exporting Italian SDV and midget subs. The twist was that there were two separate companies; CABI Cattaneo serving the Italian Navy and Cos.Mo.S supplying the export market.

Cos.Mo.S' Ing. Sergio Pucciarini and CABI's Ing. Guido Cattaneo were close friends and may have shared ideas. For sure Cattaneo and the Italian Navy were kept well informed about Cos.Mo.S' developments and I would expect that Pucciarini was kept abreast of Italian Special Forces requirements and trends. He did not necessarily translate that knowledge into export designs however. Cos.Mo.S designs were generally less adventurous and more technologically conservative. In general, Cos.Mo.S' sold large numbers of relatively conventional 'chariots' and 'X-Craft' based on wartime mission profiles. Meanwhile CABI developed cutting edge craft which constantly shifted the operating envelope of Special Forces.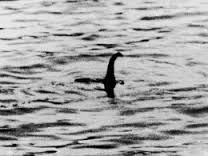 One of the trends emerging from CABI developments in the 1950s-60s was a shift to longer range missions enabled by running the SDV on the surface for much of the mission. This allowed the SDV to be launched from much greater distances. SDVs like the BIR-58 were fitted with gasoline engines to greatly extend the surface range. The logical development was to increase the range to the point that the SDV could operate shore-to-shore, particularly in the Adriatic. This would free the Special Forces from relying on the Italian Navy's limited fleet of submarines and COMSUBIN's (Italian Naval Special Forces) own secret fleet of intermediate carriers (fast boats able to carry an SDV).

In secret, Cos.Mo.S did begin to design an SDV which would operate as a speed boat on the surface and then submerge as it entered the discrete zone. It is very likely that the underlying requirement was for the Italian Navy. That craft was nicknamed Nessie after the Loch Ness Monster. ...one of the Italian engineers involved had a Scottish connection.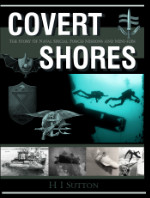 Learn EVERYTHING about Special Forces subsCovert Shores 2nd Edition. A world history of naval Special Forces, their missions and their specialist vehicles. SEALs, SBS, COMSUBIN, Sh-13, Spetsnaz, Kampfschwimmers, Commando Hubert, 4RR and many more.
Check it out on Amazon

It was 12m (40ft) long and featured a very long pointed nose the eight-man crew sitting in a small cockpit behind the sealed engine container which was in the middle of the craft. In the days before the widespread adoption of diesels in small boats this contained two 500hp Isotta Fraschini ID 38 SS diesels engines. The crew were provided with a streamlined canopy which faired into the SDV tail section with a single shrouded screw driven by a 100kw electric motor. The forward hydroplanes were mounted high and were upwardly canted (dihedral) to minimize the risk of them hitting the sea while in surface mode, and the aft hydroplanes were faired into the hull like wings. For surface running the lower hull was boat shaped with multiple chines. The engines drove two BPM azionanti semi-submerged surface propellers which were separate from the SDV screw used for underwater propulsion. A stub air inlet and twin rising exhausts allowed the SDV to use its Isotta Fraschini engines even when running awash.

Mancini;s article included detailed plans to the FSDV: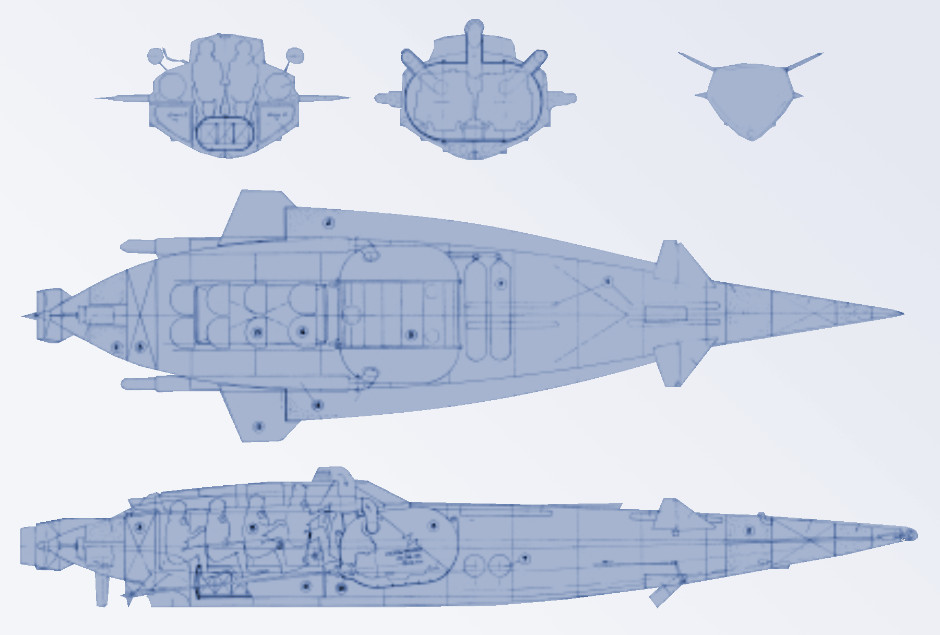 DART hull
The unusual arrow-like hull form was based on the work of famous boat designer Renato 'Sonny' Levi who was involved in the project (and also responsible for the 'Nessie' nickname). The Nessie FSDV's hull form closely resembled Levi's unbuilt Ramcraft-32 design: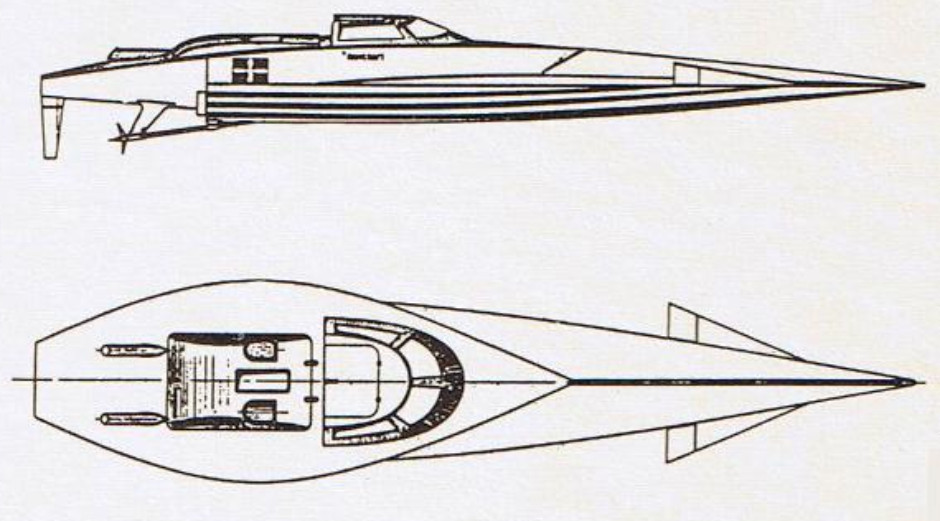 Levi's advanced concept was put into prototype form in the slightly more conventional Dart-38 twin-engine offshore powerboat. The Dart-38 was prototyped in the early 1970s and could achieve 80kt:





Excellent artwork of the Dart: Here More articles on Sonny Levi's designs: Here (in Italian).

Nessie FSDV Specifications
Length 12m (40ft)
Beam: TBC
Draught: TBC
Displacement: TBC
Speed: 30kt surfaced, TBC submerged
Propulsion: 2 x 500hp Isotta Fraschini ID 38 SS diesels for surface, 1 x 100kw electric motor for submerged running
Depth: TBC m operating
Crew: 2 + 6 PAX
Armament: None. Limpet mines carried by combat swimmers
Endurance: TBC.

Naval architect Franco Harrauer drew a series of incredible illustrations of Nessie, and other Italian special forces craft and more. See Here:

COMSUBIN Submersible Boats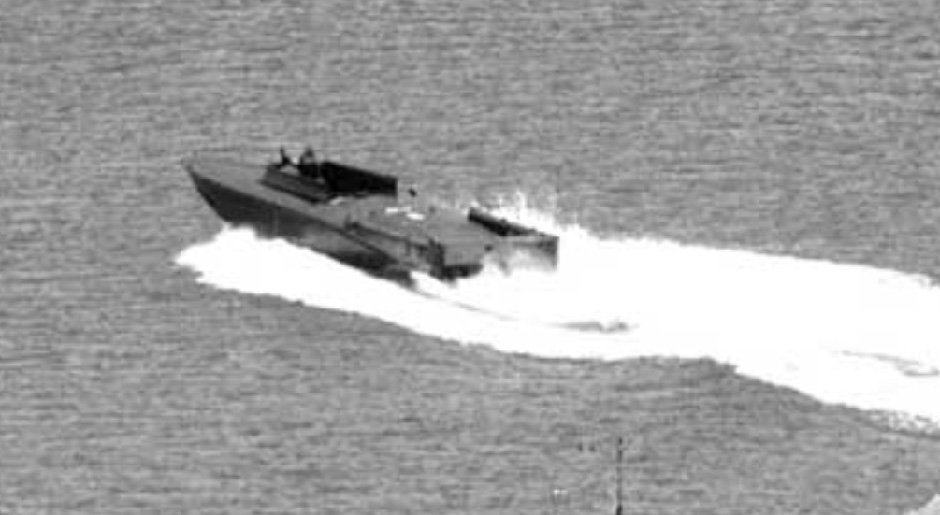 The Nessie project ceased in the early 1970s as a paper design but COMSUBIN continued to pursue the submersible boat concept with the first model entering service in the late 1970s under great secrecy. It was not a Cos.Mo.S design. Compared to the Nessie it was outwardly conventional with a speedboat hull with the forward hydroplanes retracting into the hull. In fact, on the surface, it was relatively inconspicuous. Under the surface it was a much more complex arrangement. Enough said.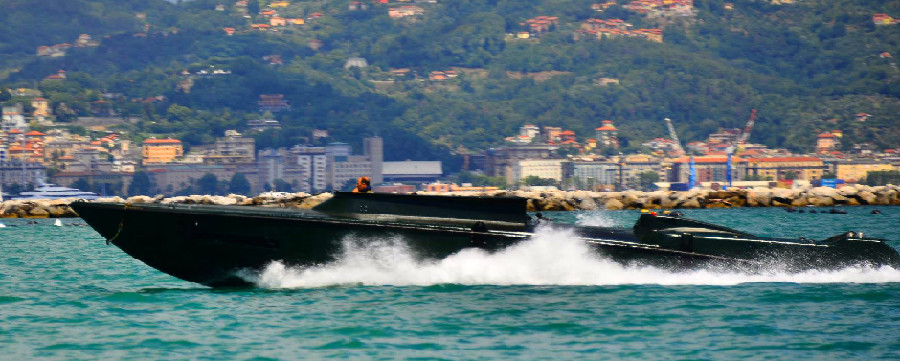 Previous article:

COMSUBIN's submersible boat


---
Related Articles



Cos.Mo.S CE4F 4-man SDV




Triton-NN Submersible Boat





USN Navy SEAL's UOES3 (Button 5.60) Dry Combat Submersible (DCS)




Cos.Mo.S CE2F chariot




Vogo 'Chariot' SDVs (SDV-300, SDV-340...)





EMT FWS-1 to -5 Barracuda SDVs





Taedong-B 'Kajami' ('Zulfikar') submersible boat





CCH (Combat Craft Heavy) SEALION and Alligator Semi-Submersible Boats




Comex Sagittaire midget submarine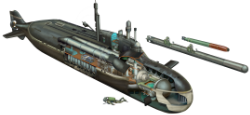 Piranha Class (LOSOS) midget sub




Maritalia GST-23+ Midget Submarine