Ulrich Gabler (1 October 1913 – 24 February 1994) was a German naval architect best known for founding the company which designed the Cold War Type-201, Type-202 and Type-209 submarines. Less well known but equally respected are his company's swimmer delivery vehicles.

During World War Two Gabler served as chief engineer aboard several U-Boats including U-121 and U-564. He received the German Cross in Gold on 15 October 1942. He was involved in the design and development of the Type-XXII, Type-XVII A and Type-XXVI uboat designs. After the war he founded the Ingenieurkontor Lübeck (IKL). His name lives on Gabler Maschinenbau

WDV 7/60 2-person chariot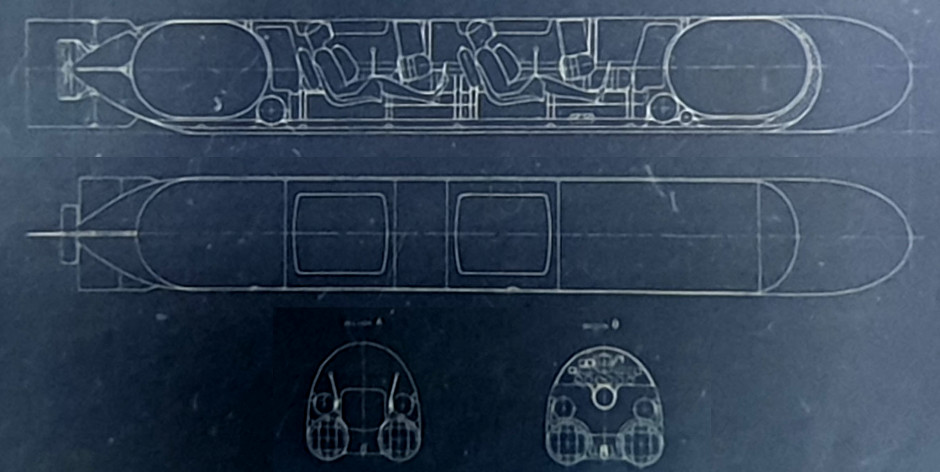 An underreported project from 1980s, very little information is available (none online?). Customer and commercial success unclear.

WDV 7/60 Specification
Length: 7.5 meters
Beam: 1 meter
Height: 1 meter
Displacement: 1.9 tons surfaced, 2.1 tons submerged
Speed: Maximum 5 kt submerged, 4.9 kt surfaced
Operating depth: 60 meters
Endurance : 45 nautical miles @ 2.5 knots
Crew: 2 combat swimmers
Payload: storage container in nose.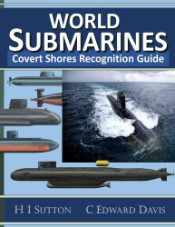 Get The essential guide to World Submarines
This Covert Shores Recognition Guide Covers over 80 classes of submarines including all types currently in service with World Navies.
Check it out on Amazon

Sea Devil 2-person human torpedo
Dubbed the Sea Devil and 'Unterwasserschwimmhilfe' (underwater swimmers' float), Gabler's two-man SDV (Swimmer Delivery Vehicle) is a unique reintrepration of the Human Torpedo concept. It is closest to the Russian Sirena series of SDVs, although a closer comparison might be the Swedish (/British) Torpedo-SEAL DPV. Designed to fit within standard 533mm (21") submarine torpedo tubes, it collapses in on itself for storage. This reduces the length and diameter and allows two to be stored in a single torpedo tube.


The body is almost entirely diver accomodation so although it is torpedo shaped, it is quite slow and performance is generally similar to top-end DPVs.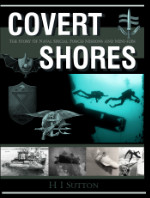 THE book on Special Forces subs Covert Shores 2nd Edition. A world history of naval Special Forces, their missions and their specialist vehicles. SEALs, SBS, COMSUBIN, Sh-13, Spetsnaz, Kampfschwimmers, Commando Hubert, 4RR and many more.
Check it out on Amazon

Patent sketches


---
Related articles (Full index of popular Covert Shores articles)



WTD-71 Aquatechnik SDV projects



SBS Archimedes SDV



Mignatta first human torpedo



Alseamar MURENE SLV



Deep Shadow SDV



SDV Mk.9 SEAL Delivery Vehicle. w/Cutaway



DGSE's SDVs



British SDV developmemts in 1960s (Dick Tuson)



Narwal / Orca Dry Combat Submersible (UWTG)



CSS-1 collapsible SDV




TorpedoSEAL Diver Propulsion Device



Bonex HP and HP Shuttle Diver Propulsion Vehicles



Vogo DPD-200 diver propulsion device



Ortega Mk.1 Swimmer Delivery Vehicle