Thanks to "Força-Tarefa 46" (Task Force 46, Twitter) for additional information.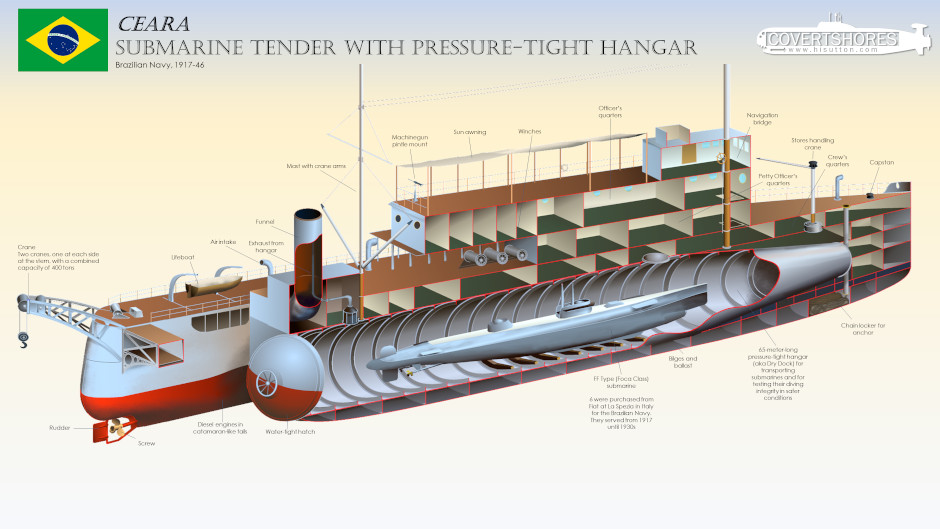 CLICK to enlarge. Original artwork

The Surprising Secret Of This Brazilian Navy Ship From 1915

From the outside the Brazilian Navy's Ceara looked remarkably ordinary. And described as a 'submarine tender', it sounded ordinary too. But on the inside the layout was almost James Bond cool.

Buried inside was a 65 meter long completely sealed hangar with full-diameter watertight door at the back. Te stern was liike a catamaran with an opening between the hulls giving access to the massive watertight door. The hangar was large enough to float an entire submarine inside, like the Liparus supertanker in The Spy Who Loved Me.

We need a reality check at this point in the story. Ceara's cavernous hangar was not for stealing submarines. Nor any covert or sneaky purpose. Instead it was for transporting and maintaining submarines. The submarines of the day were small and could would struggle to cross the Atlantic from Italy to Brazil. And once in service, they would require constant maintenance. So a submarine tender was a vital, if unglamorous, asset.

Ceara provided:

To serve as a floating drydock for the submarines.
Provide distilled water, compressed air, electricity, provisions to the submarines.
To serve as a submarine transport.
Perform small repairs to the submarines.
Refueling submarines. Up to 4 times for three 385 tons submarines, or up to 3 times for three 580 tons submarines.
If necessary, substitute half of the batteries of submarines
Maintain onboard all the torpedoes and spare parts of the submarines
Serve as a school for the engineers, particularly on diesel engines.
To serve as a rescue ship for the flotilla
To serve as a floating drydock for the submarine
The neat trick however was that the hangar was itself a pressure hull, constructed the same way as a submarine. This meant that it could be pressurized to simulate the submarine inside being submerged. In this way, the boat could be tested for leaks without getting wet. Similar hangars are still in use by some navies, but not aboard a ship.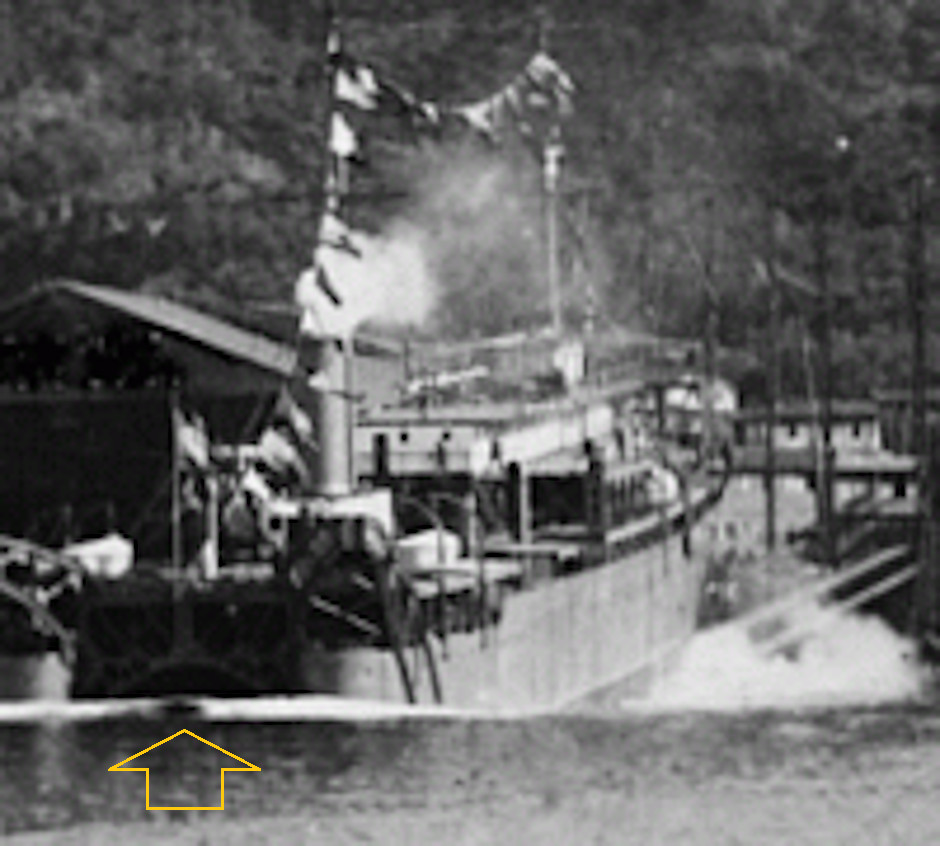 Note the opening at the stern for a submarine to enter.

Cearas Specifications
Displacement: 3,500 tons light, 6,400 tons fully loaded
Length: 101.6 m
Beam: 15.7 m
Draught: 6.45 m (fully loaded)
Speed: 12-13 knots
Propulsion: 2 x 2,100 HP Diesel engines, 2 shafts

Armament: Modest weapons. Possibly 2 x 101.6 mm, 2 x 57mm 4 x Hotchkiss 3-pounder 'Armstrong', 2 x 7mm Hotchkiss machine guns. Reports vary
Complement: 89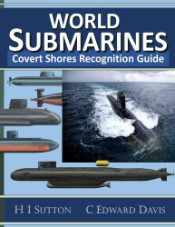 Get The essential guide to World Submarines
This Covert Shores Recognition Guide Covers over 80 classes of submarines including all types currently in service with World Navies.
Check it out on Amazon

The ship was designed and built in Italy in 1915 to support 3 'FF' type (Foca Class) submarines. These were also Italian and formed Brazil's first submarine force. Small and relatively fragile, they primarily provided training in Brazil.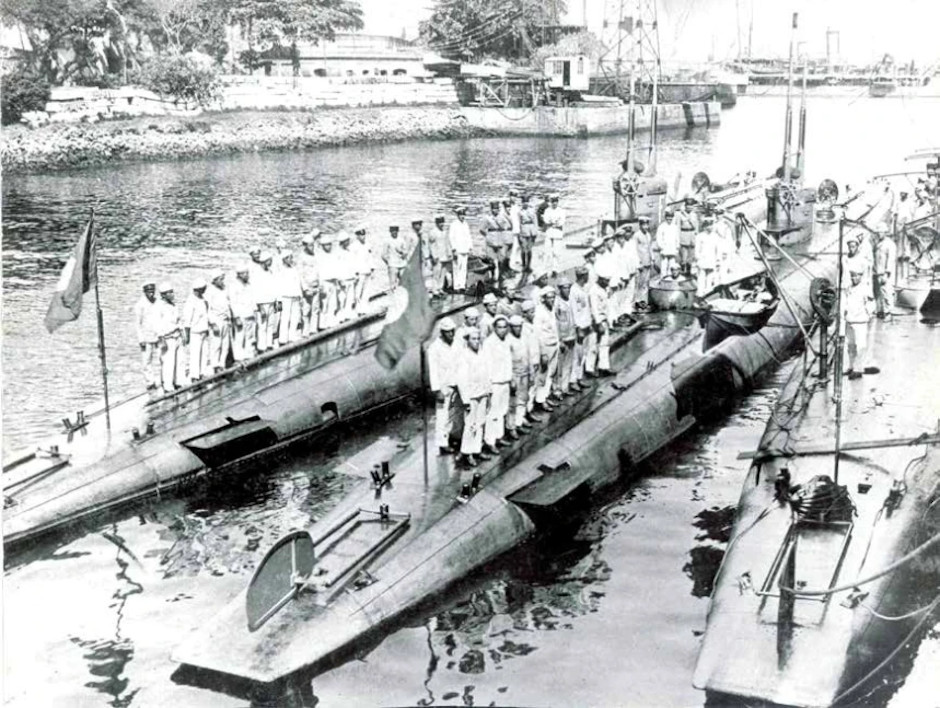 Brazilian Navy FF type submarines.

FF Type (Foca Class) Submarine Specifications
Displacement: 160 tons surfaced, 260 tons submerged
Length: 46 m
Beam: 4.4 m
Draught: 4.4 m
Speed: 13.5 knots surfaced, 6.5 knots submerged
Propulsion: 2 Fiat 6cyl 700 hp diesel engines driving 2 electric motors, 2 shafts
Endurance: 1600 nm @ 8.5 knots surfaced, 100 nm @ 4 knots submerged
Armament: 2 x 450 torpedo tubes (some sources say 3)
Complement: 20
Operating Depth: 40 m

In February 1917, while it was still in La Spezia, Italy, it was called on to perform a rescue. The Italian submarine F-8 had sunk near the island of Fino. Ceara's cranes were able to snatch the stricken submarine from a depth of 35 fathoms (64 meters). The rescue was an incredible success and the boat, with all her crew, was towed back to port. Ceara sailed for Brazil later the same month, arriving in April 1917.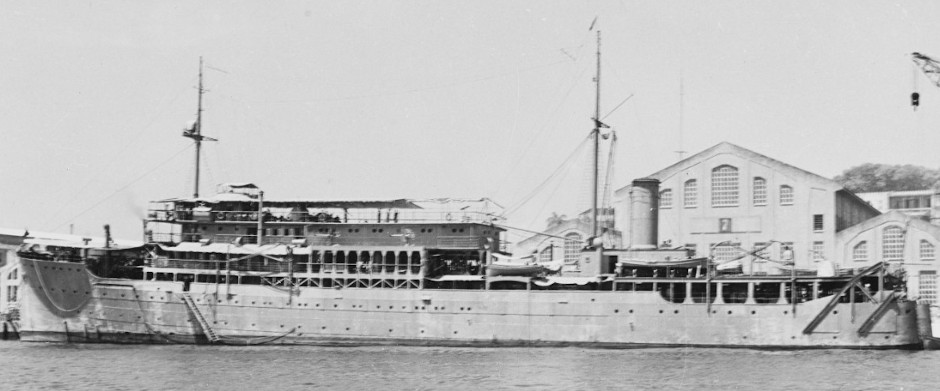 Image: Naval History and Heritage Command, US Navy.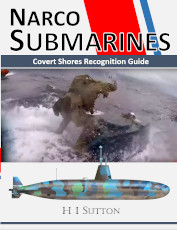 The World's ONLY Guide to
Narco Submarines
10 years of research, analyzing over 160 incidents, condensed into a handy guide. This unique book systematically breaks down the types and families. With detailed taxonomy, recognition 3-views, profiles and photos. Available on Amazon



Fate
Ceara's service life, from 1917 until 1946, seems unremarkable. And although active on the Allied side in WW2, naturally this ship did not see combat. Yet its long service life meant that it far outlived the FF type submarines which it was designed to house. Subsequent Brazilian Navy submarines were larger and would not fit inside the hangar. So it is unclear whether the hangar was still useful (I suspect not). The design was however still noteworthy, a particularly well-equipped strategic asset.

---
Related articles (Full index of popular Covert Shores articles)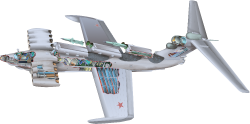 Lun Class Ekranoplan (Wings in Ground Effect) w/Cutaway



Japanese Maru Yu special transport submarine of WW2 w/Cutaway



1913 Patent for a Submarine w/Cutaway



World war One Type UC-1 U-boat w/Cutaway


Armored Stealth Boat used for car smuggling by Chinese organized crime. w/Cutaway



K.A. Schilder's Rocket-Armed Submarine of 1834. w/Cutaway


Turbinia, the first steam turbine boat (1894)