China Launches A New Long-Range Anti-Submarine Detection Ship

There are a few capabilities which only a handful of navies have. Extremely long-range anti-submarine detection ships is one of them. The Japanese Navy (JMSDF) recently commissioned it's third Hibiki Class ocean surveillance ship, Aki. This distinctive catamaran carries the SURTASS (surveillance towed-array sensor system) sonar. SURTASS is designed to detect and track submarines at long ranges. It is a capability shared with the US Navy which also operates similar catamarans in the role.



These ships are extremely stable even in rough weather, a vital requirement. China is also believed to have a similar system, and there is new evidence that it is growing this capability.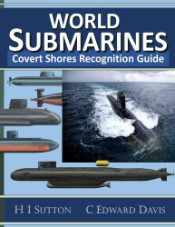 Get The essential guide to World Submarines
This Covert Shores Recognition Guide Covers over 80 classes of submarines including all types currently in service with World Navies.
Check it out on Amazon

China has launched another Type-927 sound detection ship, the Chinese Navy (PLAN) equivalent to the SURTASS. The ship was launched at the Wuchang Shipyard in Wuhan last year and has been in a fitting-out berth since then.

The SWATH (small-waterplane-area twin hull) hull is generally similar to American and Japanese designs. Interestingly it does not seem to have been enlarged or substantially modified despite a break in production (this could be described as a 'batch 2' type-927).



One of the earlier hulls outside the Wuchang Shipyard, 2017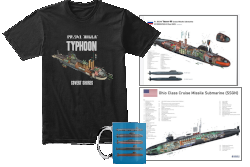 Covert Shores Posters, T-shirts, Mugs
and more featuring exclusive Covert Shores original artworks and design...Available on TeeSpring

This may help cover the overheads of the website

The SWATH hull was first implemented in the catamaran Type 639 oceanographic surveillance ships. 6 were built between 2006 and 2013. Five of them were modified for hydrographic survey . The first three of the larger Type-927 followed from 2017. The Type-927 is generally reported as a class of three but this new example confirms that it is growing.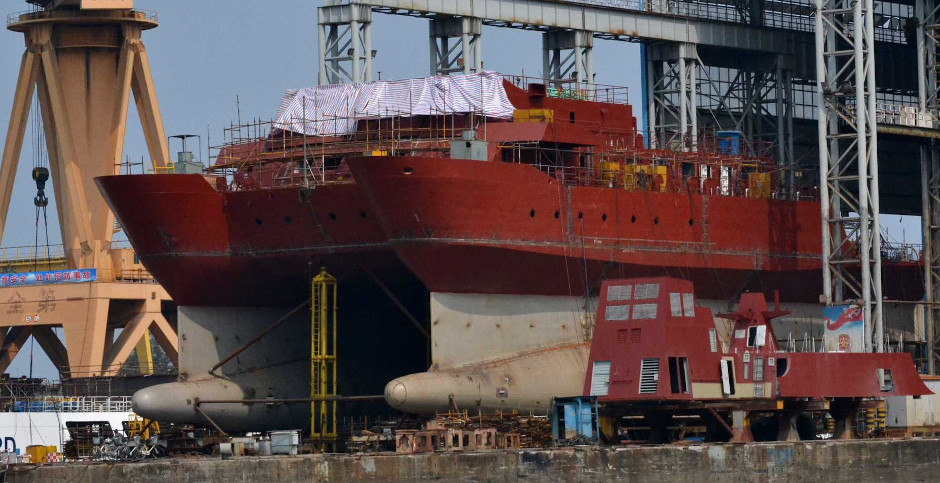 The SWATH hull form was first used on the Type-639 oceanographic surveillance ships, shown here. The below-waterline form of the Type-927 is likely similar.

---
Related articles (Full index of popular Covert Shores articles)



Chinese Sea Wing UUV (Glider)



Chinese HSU-001 LDUUV



Chinese Navy's First Advanced Submarine Type-032 (1958)



Yantar spy ship loitering over undersea cables