---
Russia test fres KANYON strategic nuclear torpedo


There is an unconfirmed report, first reported by Bill Gertz at Freebeacon that Russia recently test fired the KANYON (Status-6 / Статус-6) nuclear armed nuclear powered strategic torpedo. Sometimes described as a UUV (unmanned underwater vehicle) or unmanned submarine, the massive 24m long weapon is actually closer to a giant torpedo.



The test firing reportedly occurred on 27th November and was conducted from the B-90 Sarov test submarine, which makes sense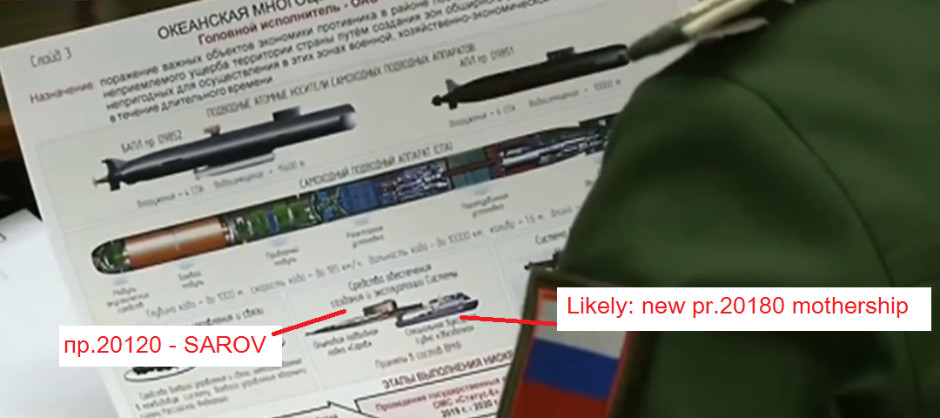 The famous leaked presentation f KANYON / Status-6 showing, among other subs, Sarov. With Sarov is a Project 20180 support ship.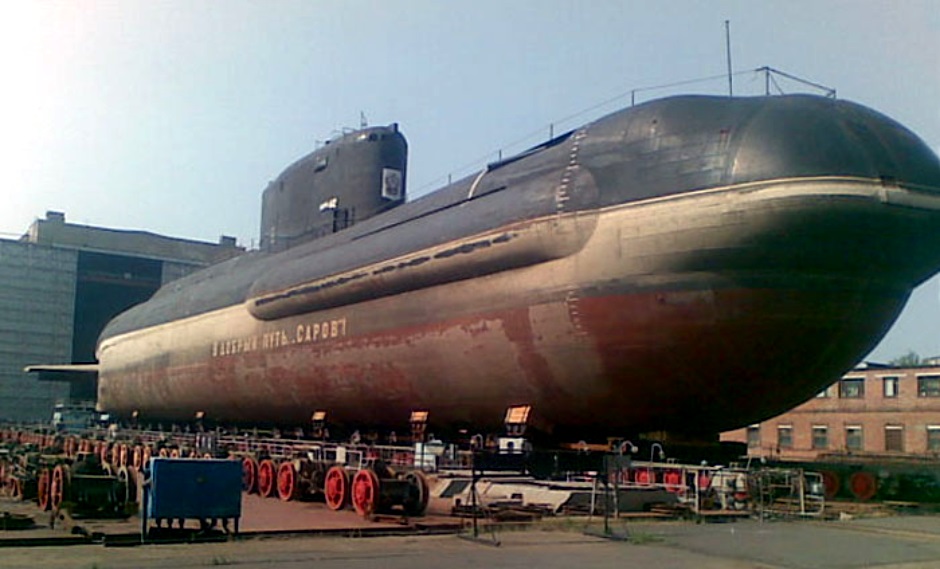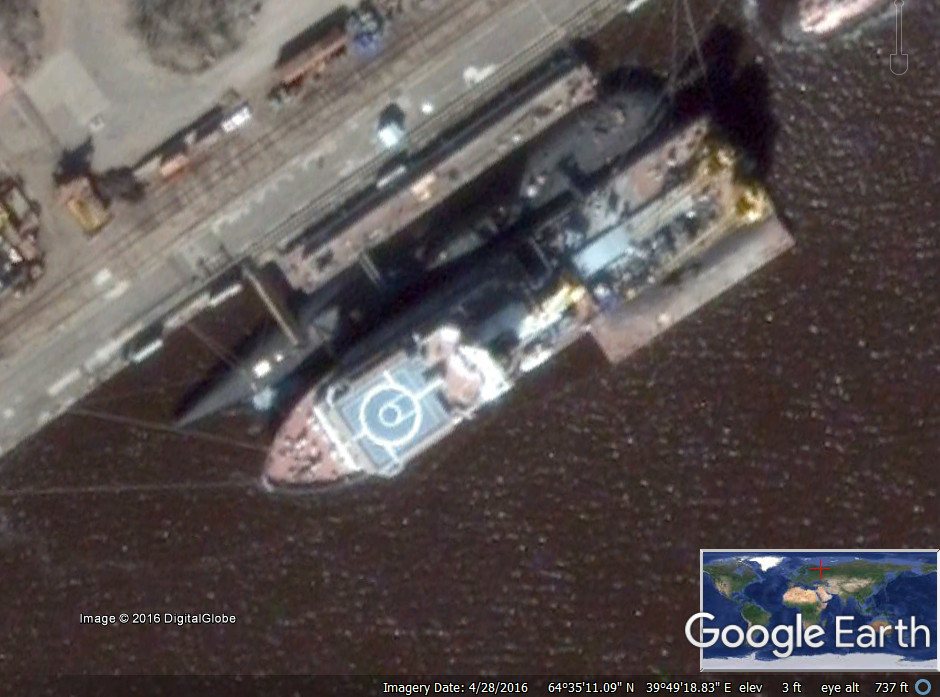 Sarov seen at Severodvinsk with a Project 20180 support ship 'Star' ("Звездочка") which would be used to recover the test weapon.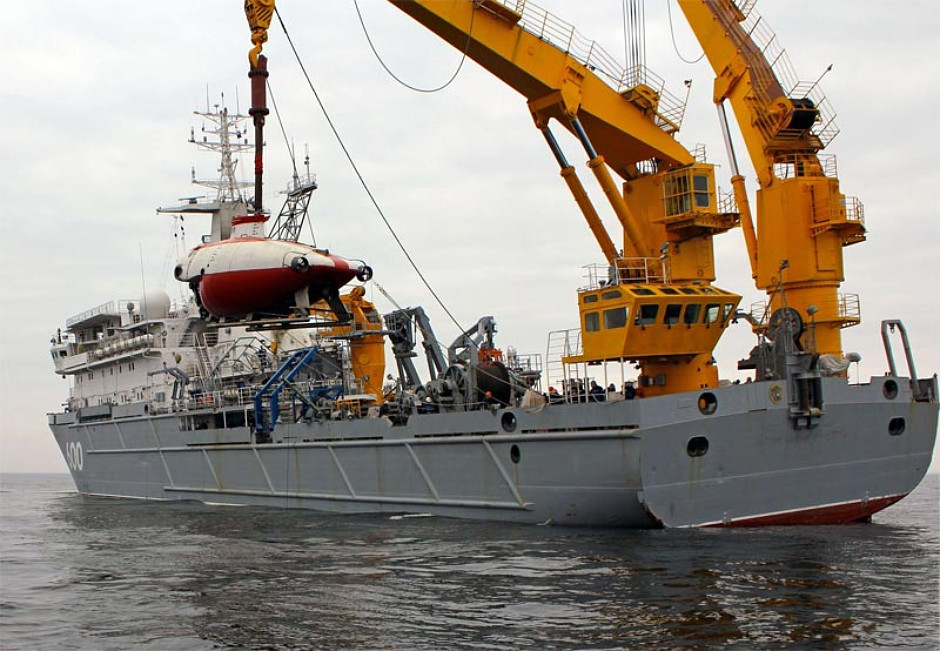 Project 20180 support ship deploying the AS-39 Consul manned midget sub. She can also deploy ROVs, including Western supplied types.

Main article:

P.09851 KHABAROVSK and KANYON (Status-6)
Sarov article:


Russian Sarov experimental sub

---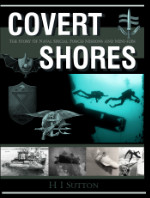 The ultimate book of Special Forces subs Covert Shores 2nd Edition is the ONLY world history of naval Special Forces, their missions and their specialist vehicles. SEALs, SBS, COMSUBIN, Sh-13, Spetsnaz, Kampfschwimmers, Commando Hubert, 4RR and many more.
Check it out on Amazon

---
Surrogate decoy UUV - 'decepticon'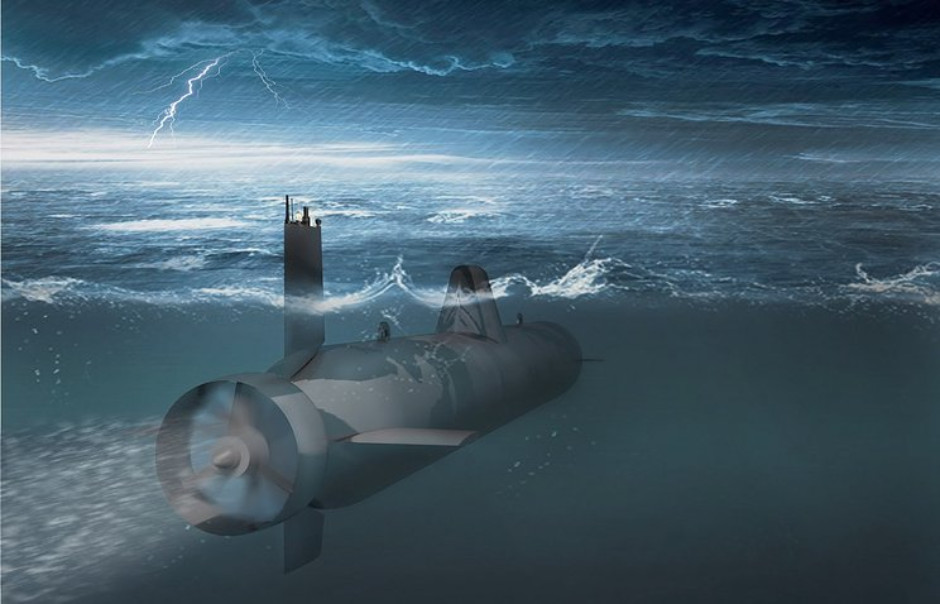 Russian media reports that Rubin design bureau are developing a long endurance independent active-decoy UUV known as 'Surrogates' (also translated as Surrogat in some Western sources). According to the designers the automated submarine simulator will be able to realistically reproduce the physical field of any existing submarine. Due to the modular design of "Surrogates" will be able to simulate the acoustic and electromagnetic field of nuclear and diesel-electric submarines. Additionally the underwater vehicle is proposed for intelligence purposes (ISR) and for mapping. The 17m (55ft) long vehicle will displace 40 tons, have a range of 600 nm @ 5 kt (stated 15-16hrs submerged endurance) and have a maximum speed of 24 kt. Maximum diving depth will be 600 m.



The type has a variable length towed acoustic emitter which together with the main active sonar arrays on its body allows it to emit the signature of a much larger submarine. The NATO reporting name should be DECEPTICON.

---
MAKO Penguin anti-diver UUV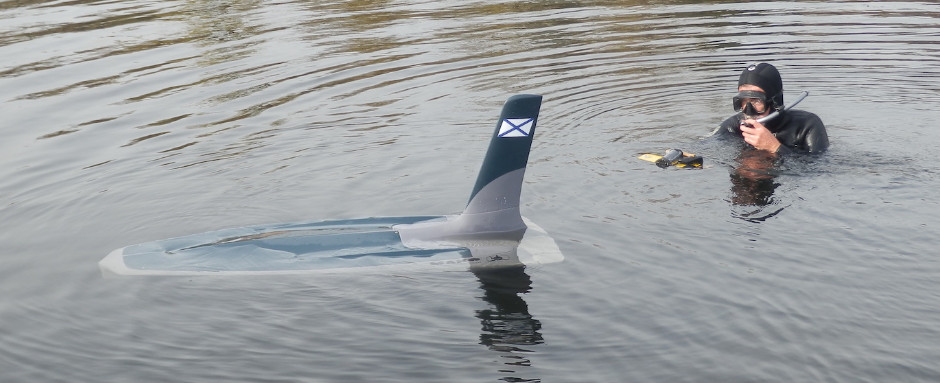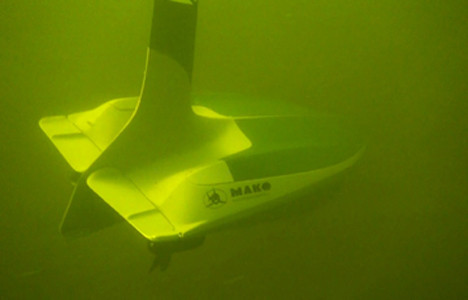 Russian Secret Services have tested a UUV intended to help protect underwater structures from saboteurs.

According to MAKO the Penguin has a miniature "Hydra" (Gidra) sonar which is capable of detecting explosive devices and enemy divers hiding in the construction of the underwater hydraulic structures.

The Penguin can reach 12 kt and depths of 500 m, and has an endurance of 6 hours.

Main English language source: Navy Recognition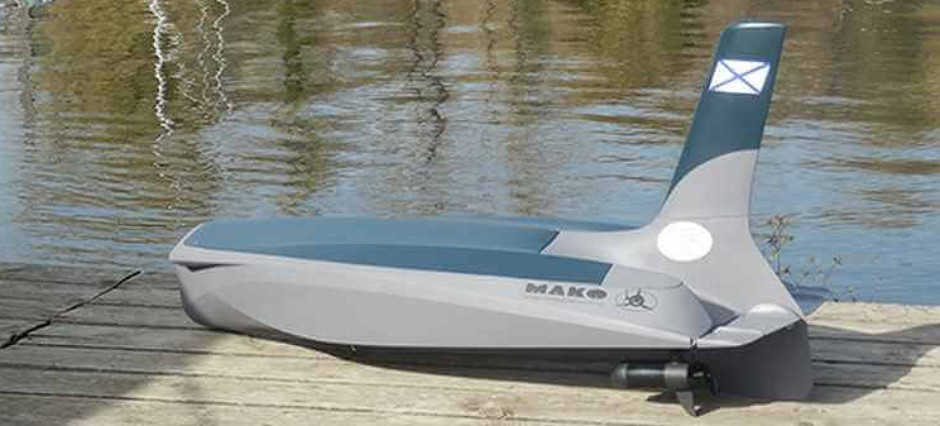 ---
Yantar spy ship loitering in Med again


Skilled observer Steffan Watkins (Twitter) has tracked the Russian spy ship Yantar to the vicinity of the TURCYOS-2 submarine communications cable (SCC) between Turkey and Cyprus. The ship is known to operate on SCCs and has been loitering n the same position for several days, with intermittent AIS. It is also possible that she is working in conjunction with the other Russian naval assets in the area because of ongoing operations in Syria.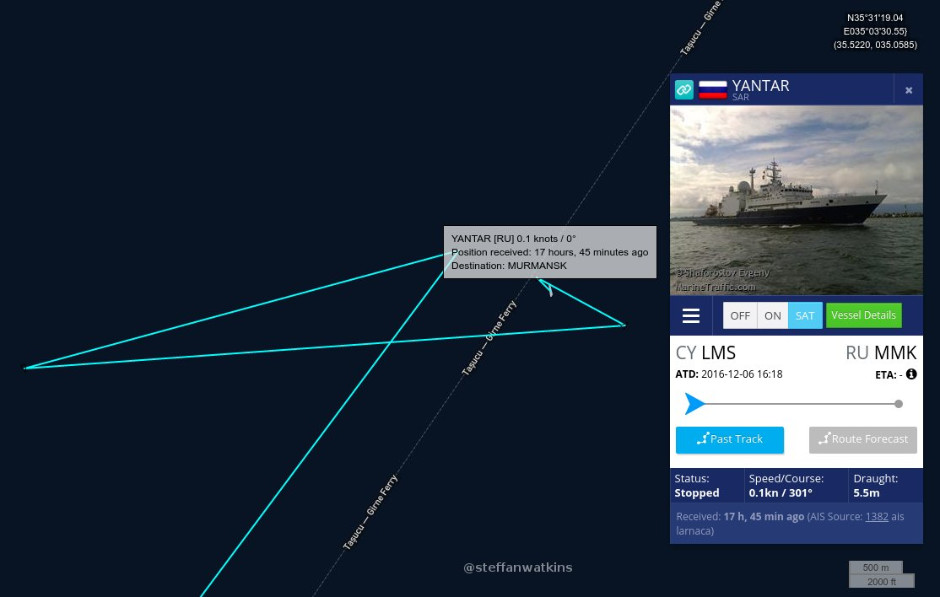 Main Yantar article:

Yantar spy ship loitering over undersea cables