Iguana innovative amphibious boats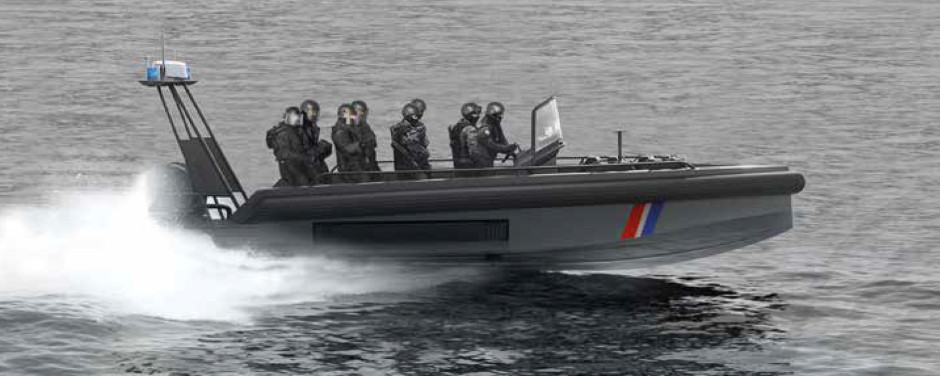 As the company's website says, "As always, you wonder why nobody thought about it before". Like so many new ideas it is deceptively simple. There have been many attempts at amphibious boats capable of limited onshore mobility. Few if any have been particularly successful because the inclusion of tracks or wheels has always compromised hydrodynamic performance. Today, a combination of comparatively compact power cells and clever design looks to challenge the equation.

Iguana Yachts website.

It only takes 8 seconds to deploy the tracks, allowing almost seamless transition from waterborne travel to land mode. If nothing else this type of mobility simplifies launching and recovery and allows use of non-specialist prime movers. Or in the Special Forces context, launch and recovery from ships which have a stern ramp but not a floodable dock.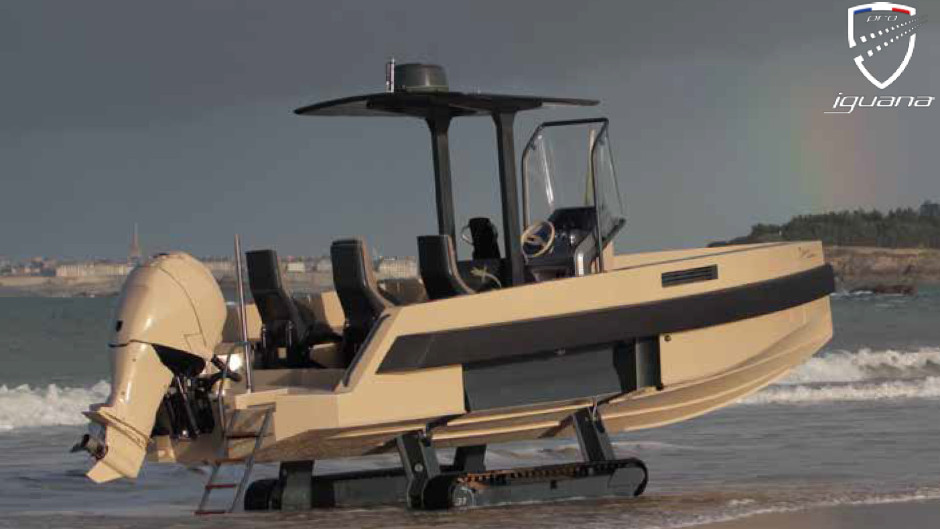 The Iguana's electric powered tracks fold up into the sides of the hull leaving the deep-V lower hull clean and hydrodynamic for high speed planing at around 42kt (with 400hp outboard). A twin 300hp outboard model is expected to reach 50kt+.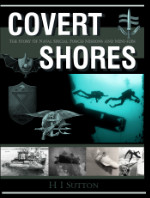 The ultimate book of Special Forces subs Covert Shores 2nd Edition is the ONLY world history of naval Special Forces, their missions and their specialist vehicles. SEALs, SBS, COMSUBIN, Sh-13, Spetsnaz, Kampfschwimmers, Commando Hubert, 4RR and many more.
Check it out on Amazon

Designer Antoine Brugidou's first boat, the Iguana-29 is intended for the luxury market.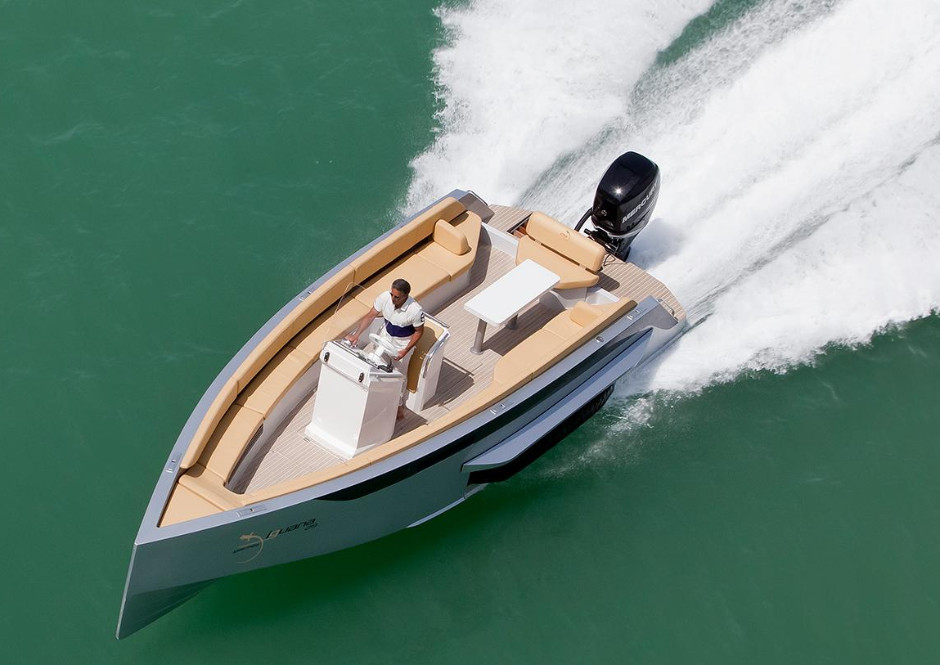 However, Iguana Yachts are now looking to the government market. Currently the design is presented for paramilitary applications including surveillance (non-covert, using radar) and interception, as well as security and rescue. The versatility of the design makes it an interesting proposition for Counter-Terrorism and Special Forces / Elite Forces applications.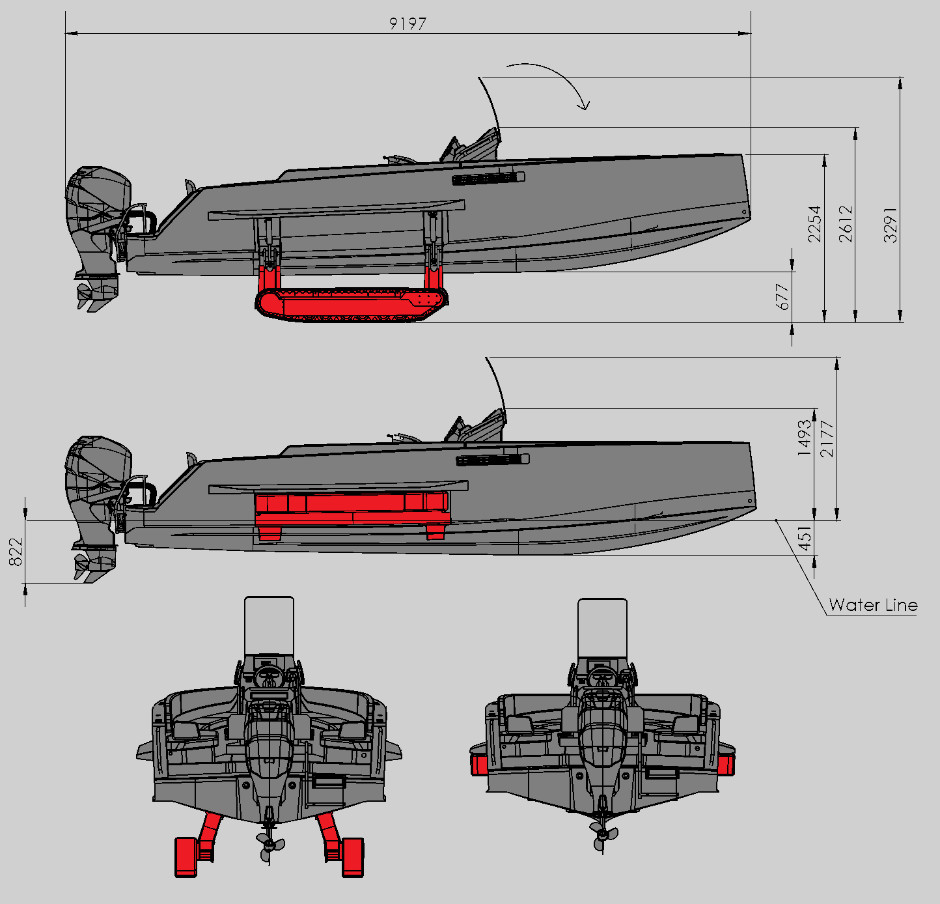 Schematic of baseline (civilian) model with tracks highlighted

---
Related Articles



Styx riverine Special Forces craft





CCH (Combat Craft Heavy) SEALION and Alligator Semi-Submersible Boats







World survey of Special Operations Craft




WP-18 Tactical Strike Craft




Barracuda Special Forces interceptors



Special Forces Jet Skis