Share:

Diving Museum near Portsmouth, UK
A unique museum of national/international significance. This is as close to the 'official' diving history museum as it is possible to get and I hope, perhaps naively, that it will enjoy a greater status in the future. Situated in a historic a beach-front fort overlooking the Isle of Wight, the Diving Museum is run by the Historical Diving Society charity.

Many of the developments in diving, particularly in the 1800s, took place in Britain. So the museum has access to some important relics including the first ever practical diving helmets. And being near Portsmouth they have a significant collection related to the disappearance of LCdr Lionel 'Buster' Crabb, which happened nearby and is still one of the great mysteries of the Cold War. Most recently they installed the rare CDV-1 (Clearance Diver Vehicle) developed by the Royal Navy during the Cold War. A similar model was used by the SBS and christened SDV-1 (Swimmer Delivery Vehicle). Some basic information on the vehicle is Here and a more thorough write-up is planned.


The Historical Diving Society have also been a great help with my Covert Shores book research and their archives are a treasure trove which I do not believe is rivalled anywhere for this topic. Several more articles will follow which will lean heavily on the HDS' records.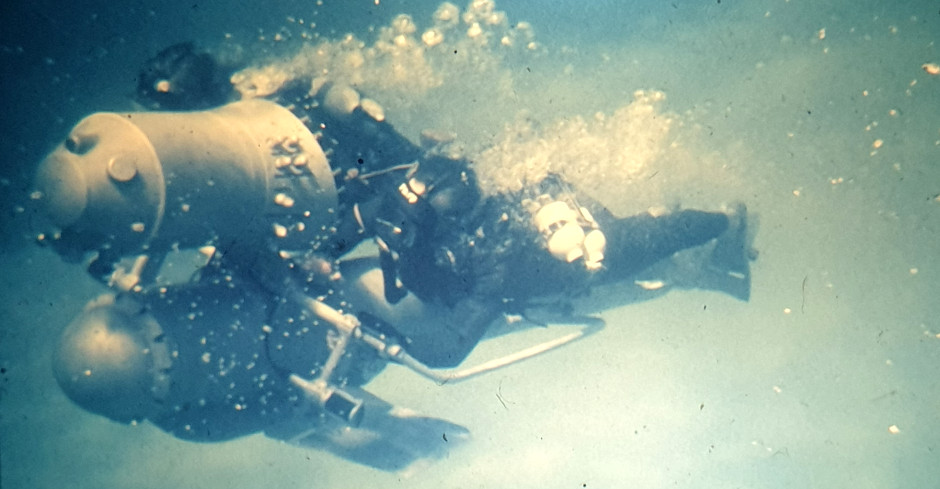 Rare photo of CDV-1 (/SDV-1) vehicle during tests, c1971. I am reasonably sure that the example in this photograph is exactly the same vehicle as in the Diving Museum collection, although some modifications were made subsequently to the photograph.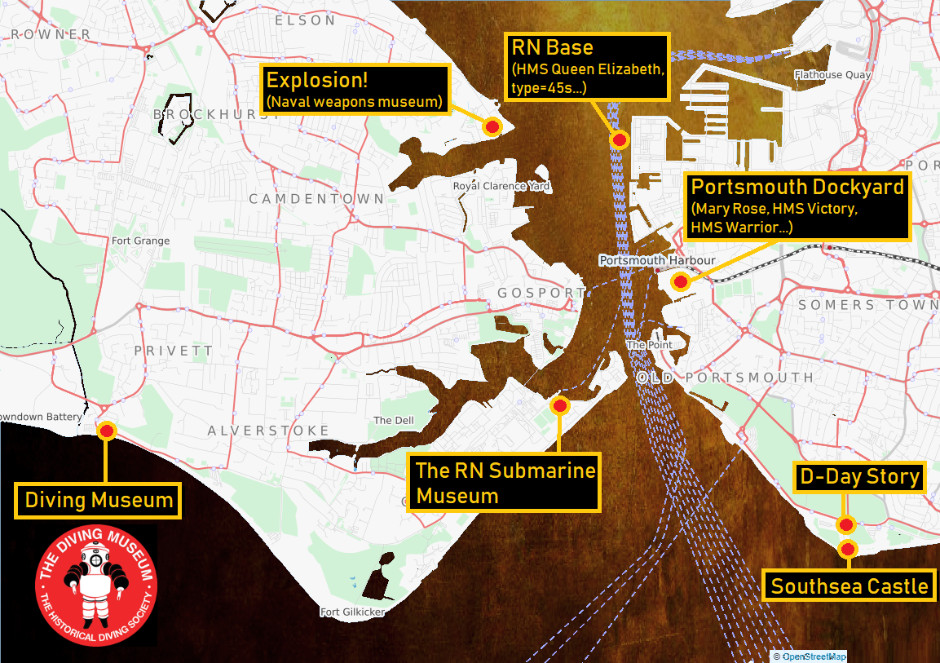 Other nearby museums
There are several other excellent museums nearby. The Royal Navy Submarine Museum (Website) has an X-Craft, HMS Holland-1 and HMS Alliance on display as well as excellent collections. The volunteer guides on HMS Alliance are absolutely excellent, knowledgeable with first-hand experience and good at banter. Highly recommended.

1. 2. 3.
1. German WW2 'Neger' single-crew human torpedo on display at Explosion. 2. HMS Alliance, RN Submarine Museum. 3. HMS Victory, Portsmouth Historic Dockyard.

Not far away the Explosion! Museum of Naval Firepower (Website) has an excellent display of all manner of naval weapons including many quite recent items. The mines and torpedoes are of particular interest.

---
Related articles (Full index of popular Covert Shores articles)



British SDV developmemts in 1960s (Dick Tuson)



SBS Archimedes SDV



Mignatta first human torpedo



Decima MAS attack on New York 1943 (CA Class)



Cos.Mo.S CE2F chariot


Sleeping Beauty (Motorised Submersible Canoe) of WW2



Turbinia, the first steam turbine boat (1894)


World Submarine Museum proposal