Share:

Houthi "Blow fish" low-profile explosive boat found in Red Sea SLOC
A second Houthi Blow Fish unmanned low-profile explosive boat has been found in Yemen (Press release). The type was first reported in September 2018 suggesting serial production of this model.

Trivia: note music the pun in the name... "Hootie and The Blowfish"

These craft are likely operating from Houthi controlled coast on the Yemeni side of the southern Red Sea. Their small size means that it can be built inland or in hiding and launched from a trailer across an isolated beach in the sparsely populated area, requiring minimal infrastructure and reducing the risk of detection. As a practical consideration, the large hull openings allow the explosive payload to be loaded only when it's in the water. They could also conceivably hide these vessels among the numerous small boats in one of the few fishing communities along the coast.


Images from Press release.

The Blow Fish is likely to be launched with a two-person crew aboard, and escorted by another small vessel. Once the vessel is in a waiting position near the shipping lanes the crew would cross to the support boat and leave the vessel drifting. Possibly the GPS or radio navigation equipment allows some level of automated position-keeping, or more likely external commands are needs to keep the vessel in a useful position. It is not clear how it is brought on to a target, but the Houthis likely use a combination of AIS (Automatic Identification System – the navigation broadcasts made by commercial vessels for safety reasons) and shore-based surveillance. Or possibly the second boat is used to command the LPV.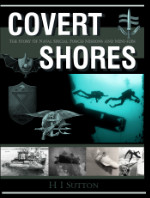 THE book on Special Forces subs Covert Shores 2nd Edition. A world history of naval Special Forces, their missions and their specialist vehicles. SEALs, SBS, COMSUBIN, Sh-13, Spetsnaz, Kampfschwimmers, Commando Hubert, 4RR and many more.
Check it out on Amazon

The Houthis are also likely to receive intelligence from the Iranian support vessel Saviz near-permanently anchored on the opposite side of the shipping lanes nearer to Eritrea (at 15.8689 N, 41.1344 E).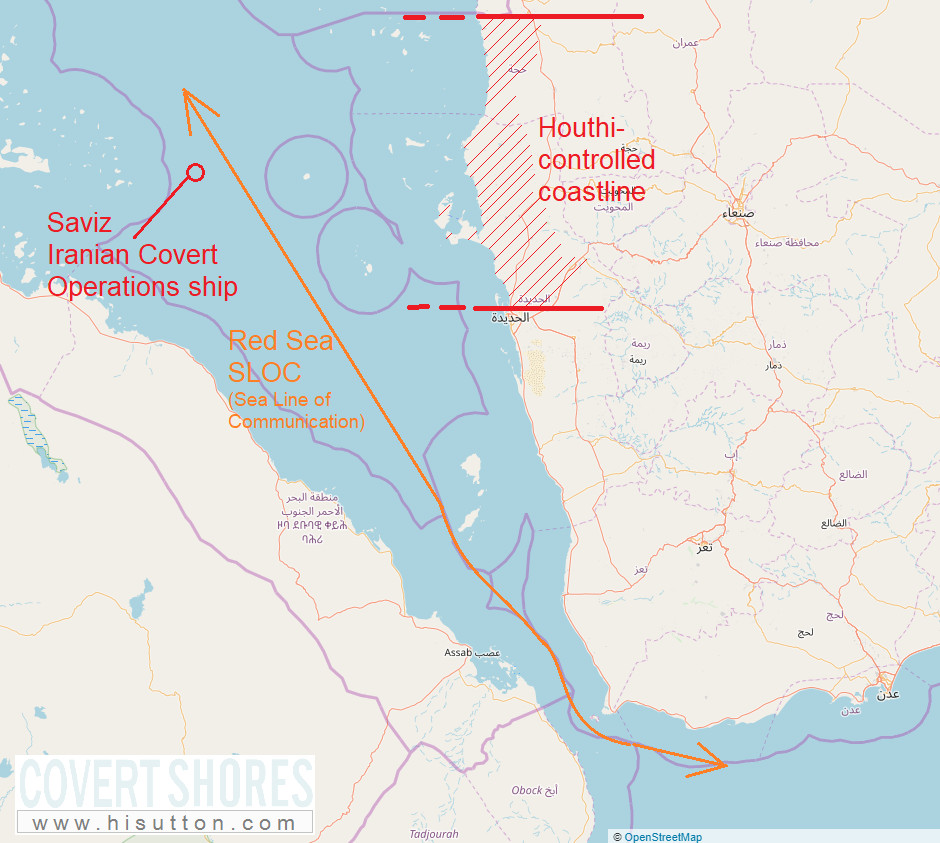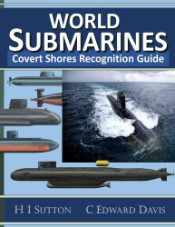 Get The essential guide to World Submarines
This Covert Shores Recognition Guide Covers over 80 classes of submarines including all types currently in service with World Navies.
Check it out on Amazon

On 8th July it was reported that the craft had been destroyed by the Saudi-led coalition: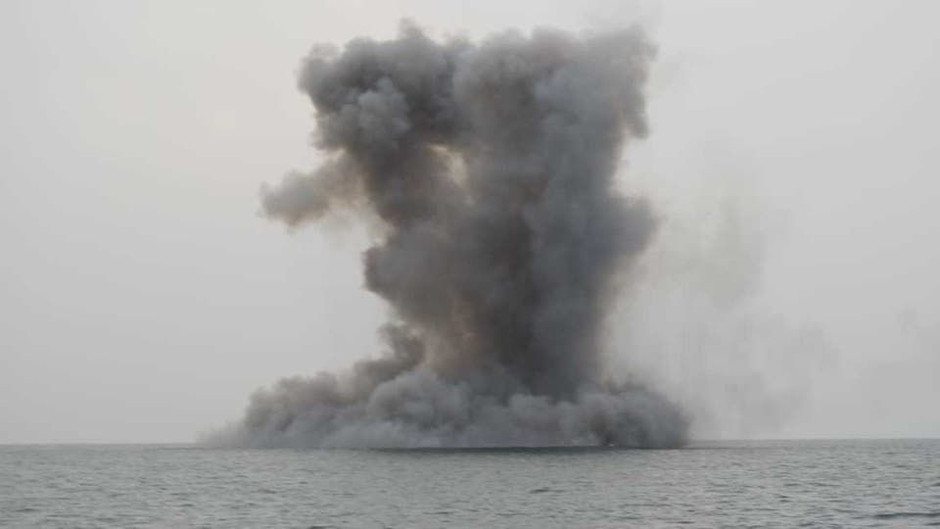 ---
Related articles (Full index of popular Covert Shores articles)


Explosive Boats world history




CCH (Combat Craft Heavy) SEALION and Alligator Semi-Submersible Boats. w/Cutaway


Armored Stealth Boat used for car smuggling by Chinese organized crime


Narco Subs 101


LTTE Sea Tigers' sneak craft and midget subs






World survey of Special Operations Craft



WP-18 Tactical Strike Craft



Styx riverine Special Forces craft



Barracuda Special Forces interceptors


Special Forces Jet Skis



North Korean Very Slender Vessels (VSVs)