New Russian Submarine design: P-750B



Famous Russian design Bureau Malachite unveiled the first model of the P-750B Small Attack Submarine design at the IMDS-2019 International Maritime Defence Show in St. Petersburg. The export-orientated submarine has several innovative features.

The design adds to Malachite's extensive range of relatively small designs offered for export. To date they have not achieved export success.


These compact designs are intended for inshore ship attack and anti-submarine warfare, as well as landing a large force of Naval Special Forces (Spetsnaz) to attack land targets. There is also the inference that they could carry cruise missiles to attack targets inland, although the number of rounds which could be carried hasn't been confirmed.

The most interesting design feature is that the 12 torpedo tubes are carried in a frame which is lowered in to the outer hull from above. Malachite's rival submarine design bureau Rubin patented a similar arrangement.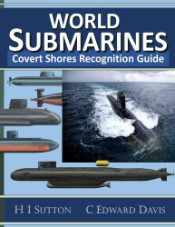 Get The essential guide to World Submarines
This Covert Shores Recognition Guide Covers over 80 classes of submarines including all types currently in service with World Navies.
Check it out on Amazon

Specifications
Displacement: 1,450 tons surfaced, ~2,000 tons submerged (est)
Length: 65.5 meters
Beam: 7 meters
Draft: 5.2 meters
Speed: 18 knots submerged, 4 knots cruising
Range: 4,300 nautical miles normal, including 1,400 nautical miles on AIP (Air Independent Power)
Endurance: 30 days. 12 days on AIP @ 4 knots, 3 days on batteries alone.
Operating depth: 300 meters
Propulsion: 2 x 400 kilowatt gas turbines (AIP), 1 x 2,500 kilowatt electric motor
Crew: 20
Passengers: up to 16 Special Forces
Armament: 12 x 533mm (21") torpedo tubes for torpedoes, missiles or mines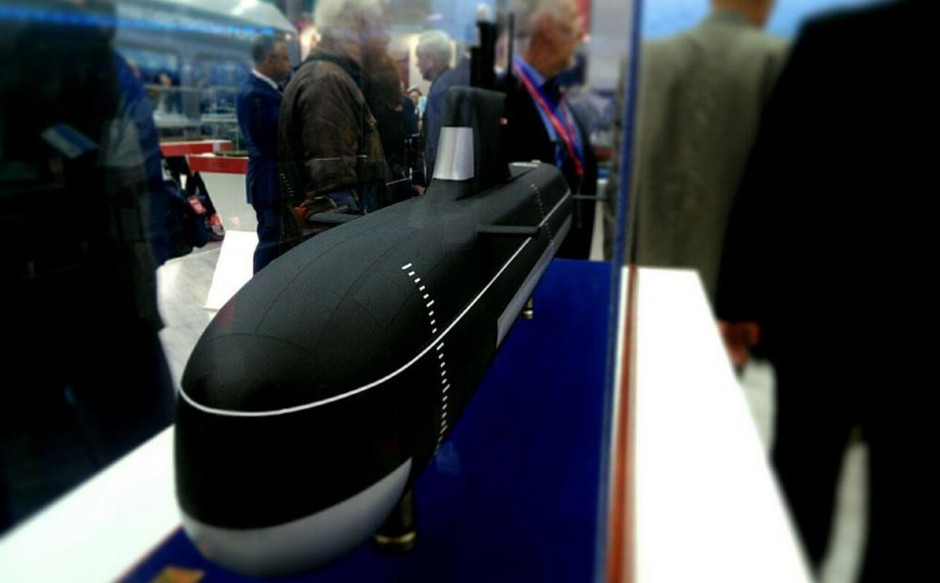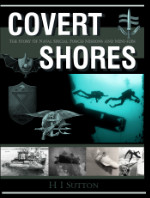 THE book on Special Forces subs Covert Shores 2nd Edition. A world history of naval Special Forces, their missions and their specialist vehicles. SEALs, SBS, COMSUBIN, Sh-13, Spetsnaz, Kampfschwimmers, Commando Hubert, 4RR and many more.
Check it out on Amazon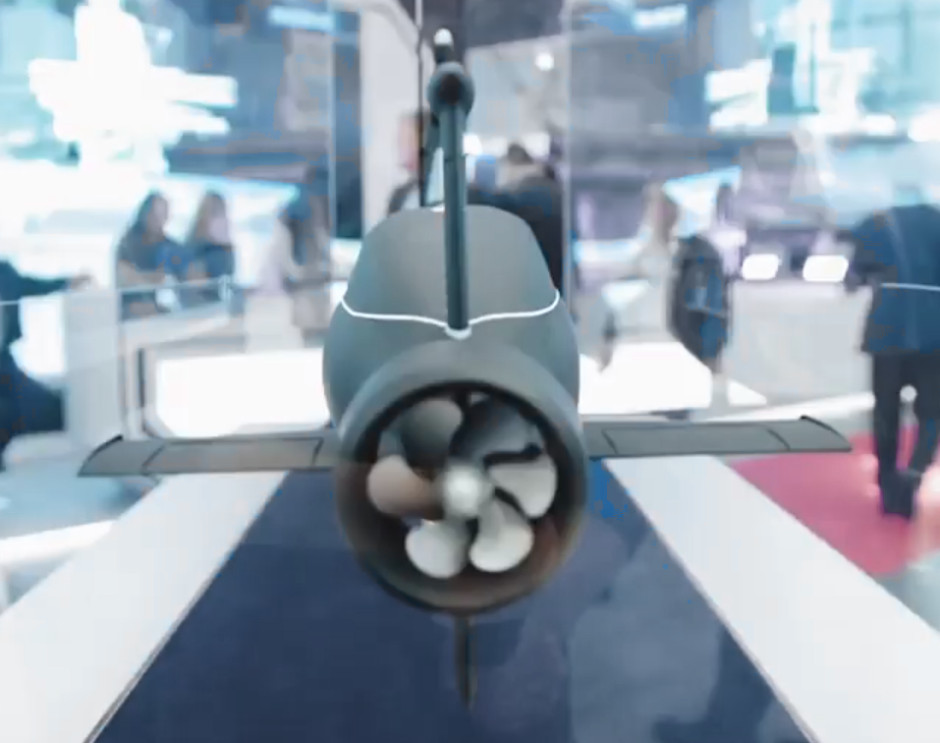 Although the propulsion looks like a pumpjet at first glance, it is actually a more basic six-blade shrouded screw ('Kort nozzle') similar to other Malachite designs including the Losharik spy submarine. Having an even number of blades is unusual and may not reflect a production configuration.

---
Related articles (Full index of popular Covert Shores articles)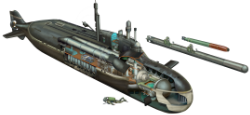 Piranha Class (LOSOS) midget sub. w/Cutaway



Russian Losharik spy sub



Chinese Sailless Submarine



Malachite Arctic Submarine concept



Project 885 'YASEN' (Severodvinsk Class) SSGN. w/Cutaway



Project 617 'WHALE' AIP Submarine



HUSKY Class future attack submarine



Chinese MS200 midget submarine

















World survey of AIP submarines