France's New Seabed Control Strategy: Know, Watch & Act

This web page is (likely) coming to you via an internet cable under the sea. This seabed infrastructure is vulnerable to various threat vectors, some physical. That is well known, but few navies are in a position to do much about it. They are ill-equipped and ill-prepared. Going forward, France won't be one of them.

France is moving ahead with high-capability seabed warfare capabilities. The new strategy, which is broader than just the French Navy (Marine Nationale), could place France at the leading edge of these capabilities within NATO.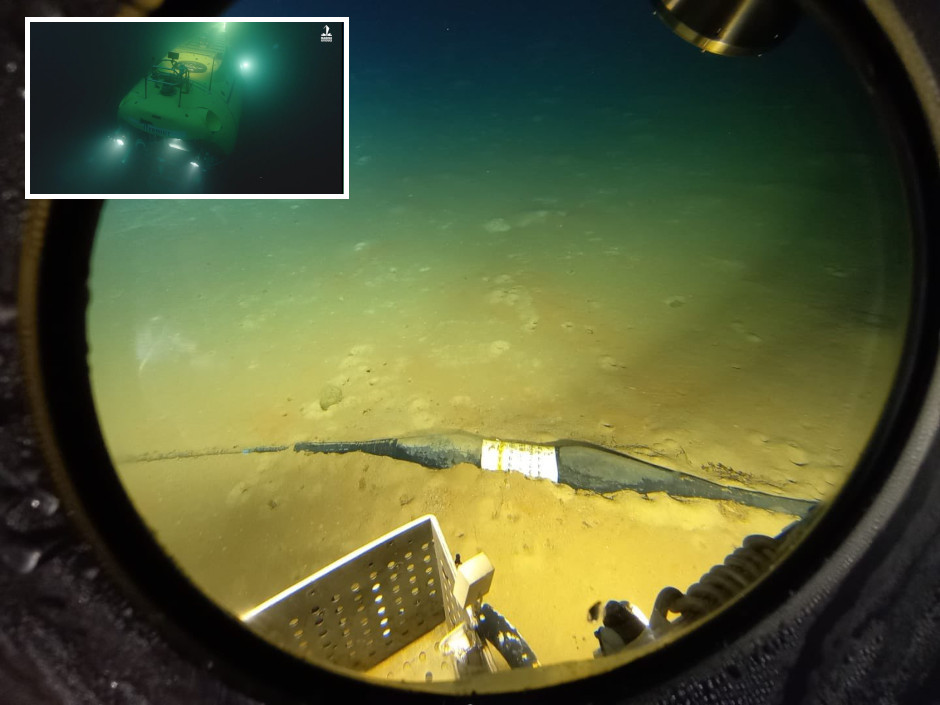 An underwater cable viewed from The Nautile at 2,152m dept. The inhabited submersible is operated by Ifremer. Marine Nationale image.

Florence Parly, Minister of the Armed Forces presented the new strategy to the Chief of the Defense Staff, Thierry Burkhard, on February 14. This also follows the release of a Seabed Warfare Strategy report from a working group.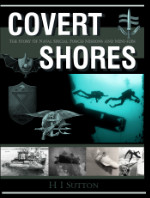 THE book on Special Forces subs Covert Shores 2nd Edition. A world history of naval Special Forces, their missions and their specialist vehicles. SEALs, SBS, COMSUBIN, Sh-13, Spetsnaz, Kampfschwimmers, Commando Hubert, 4RR and many more.
Check it out on Amazon

Russia is already well advanced in this area, as is America. Yet other navies have been less consistent in their commitment. Modern survey technologies and the increasing reliance on undersea infrastructure is driving this.

In fairness, France already has some parts of this overall capability. Traditional oceanographic and survey capabilities. But like many navies some technologies now lag behind commercial providers. And potential adversaries.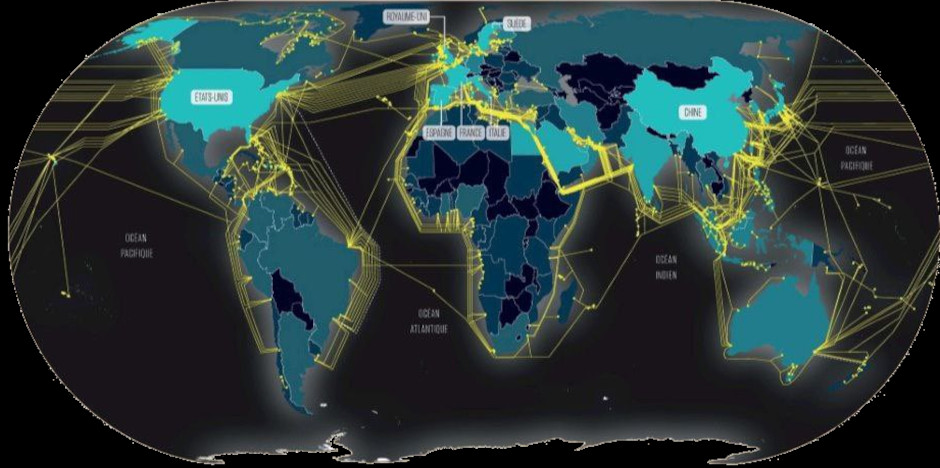 Undersea cable map. Marine Nationale.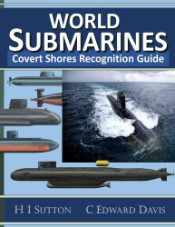 Get The essential guide to World Submarines
This Covert Shores Recognition Guide Covers over 80 classes of submarines including all types currently in service with World Navies.
Check it out on Amazon

The ambition is to control the seabed to protect France's strategic interests. This covers all aspects. While much of it will be overt capabilities, there is also the implication of covert or discrete capabilities. The strategy will revolve around 3 axis:

KNOW = improve current deep seabed maps
WATCH = have eyes and ears thousands of meters deep
ACT = be capable of credible actions such as searching for and retrieving objects at great depths
France has a number of manufacturers with advanced capabilities in this space. Naval Group, ECA, Alseamar and so on, so it is largely sa case of the government acquiring what is on offer and investing in new products. New capabilities will include AUV (autonomous underwater vehicles) with depths of up to 6,000 meters. And build on the existing Human Diving and Underwater Intervention unit (CEPHISMER).

---
Related articles (Full index of popular Covert Shores articles)



Naval Group's XLUUV Demonstrator



BS-64 Podmoskovye Special Mission (spy) Host Submarine



Project 09852 Belgorod Special Mission submarine (spy sub). w/Cutaway



Russian Navy Beluga whale