CLICK to Enlarge. Original artwork.

First Time Rare Fully-Submersible Narco Submarine Caught
'Arauca River Monster' Just when our eyes are fixed on the Ukraine War, a narco submarine surfaces on the other side of the world. It's been relatively quiet on the Narcosub front these past few months. But the one found last week in Venezuela is one of the most significant developments for some time.

A narco submarine discovered on the Arauca River is unusual and significant in 3 ways:

Firstly, it is a fully submersible vessel (FSV), which is unusual in itself. These can submerge like a navy submarine, although only to shallow depths.


This is the first time a FSV has been caught 'in the act'. Normally they are found while still under construction. Unlike their semi-submersible brethren (low profile vessels -LPV), none have been interdicted at sea.


It was found on an inland river sailing between Colombia and Venezuela. This may indicate a variation on the known transatlantic smuggling route.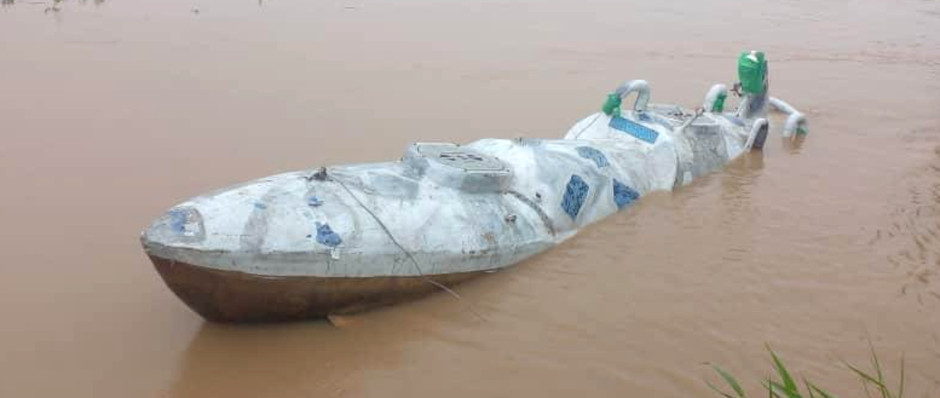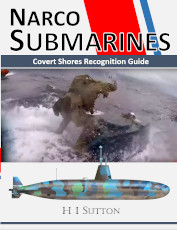 The World's ONLY Guide to
Narco Submarines
10 years of research, analyzing over 160 incidents, condensed into a handy guide. This unique book systematically breaks down the types and families. With detailed taxonomy, recognition 3-views, profiles and photos. Available on Amazon



Narco submarine description
The design is distinct from any seen before. Yet it is simple and has many features of interest. The vibe is that whoever built it has been doing this for some time; it appears relatively mature and purposeful.

The crew compartment is amidships. It has a roughly cylindrical cross-section, like a regular submarine. This is to allow it to fully submerge. There are small rectangular windows in the front and back of this cabin. They do appear watertight to shallow depth though. These let light in and might aid navigation when running on the surface. The main navigation aid however is an electro-optical mast.

This functions like a periscope. It has two optical devices. The upper one is a ball-mounted camera which appears to be an off-the-shelf outside security camera. The other is fixed forward facing.

The pilot sits in a comfortable chair towards the back of the crew compartment. It is not clear how many crew there were but it is quite small, so possible one or two. Naturally this would limit endurance.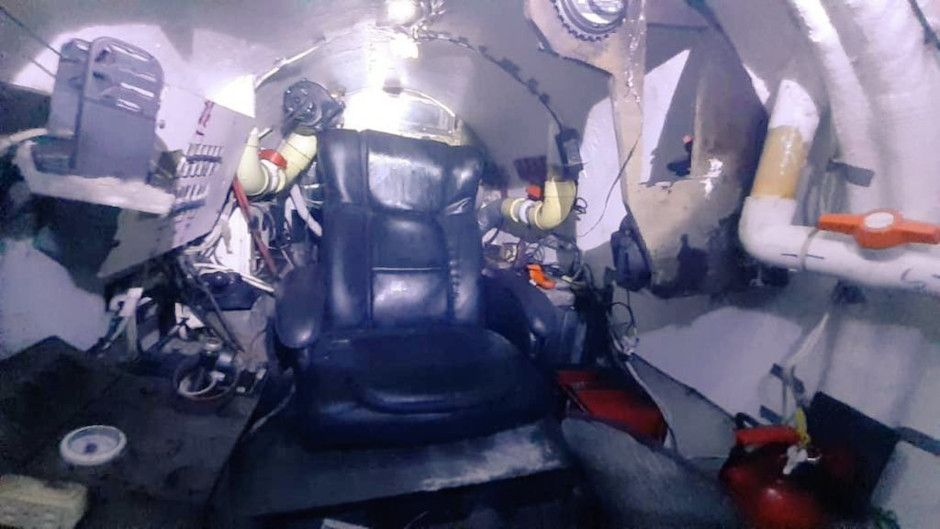 The control panels around the pilot's position suggest that five batteries are carried. Some heavy duty lead-acid batteries can be seen in the available footage. There is also a heavyweight charger. This strongly suggests that the submarine uses battery power when running underwater.

The batteries are recharged by a small engine in the aft of the vessel. This appears to be in a separate compartment, with its own access hatch above. We can expect this to be a diesel motor. It may also power the screw (propeller) when running on the surface.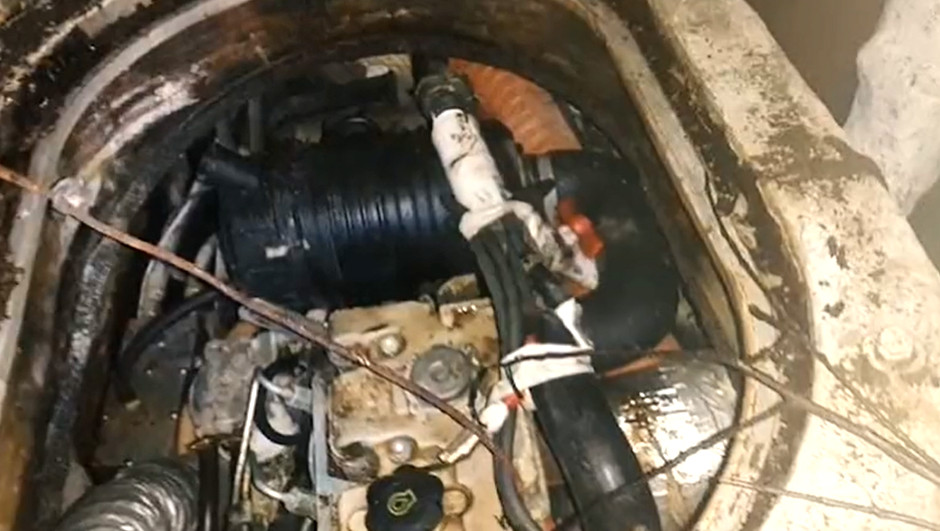 A cargo hold is located forward. Unusually, this may be flooded to aid ballasting, but this is unconfirmed. The cargo capacity is likely much less than regular narco submarines, but still valued in the tens of millions of dollars.

Analysis
The Venezuelan regime has a complex relationship with the drug trafficking organizations (DTO). There is a widespread suspicion, voiced by the US government, that they are complicit in the trade. And their support of narco terrorist organizations in Colombia is well documented.

But they do occasionally stop drug traffickers. Naturally these are labeled as Colombian criminals in their press releases. The inference is that they stop those who don't pay them off.


Mostly it has been the destruction of narco planes which use western Venezuela, near the Colombian border, as a launch platform. But at least one narco submarine has been found in the past. That design was also interesting, showing adaptations to the local circumstances. But it was nothing like this latest one.

The new submarine is very small and likely has limited range. Although it could be towed most of the way (that is not unusual), it seems slightly too small. Reported specifications say that it is about 9 meters long and 2 meters wide. From the imagery it may be slightly longer and slightly narrower, but in that ballpark.

Therefore it might be optimized for the environment where it was found, an inland river.

Possibly it is simply for cross-border smuggling into Venezuela where the drugs will go into the market on the normal way. Or possibly it is part of a larger operation to get drugs to the Venezuelan coast for onward shipment worldwide. This second option is worth considering.

---
Related articles (Full index of popular Covert Shores articles)


Narco Subs 101. w/Cutaway



The unique Pedal-powered smuggling submarine and other Swiss smuggling subs



Prohibition era Moonshine smuggler's sub. w/Cutaway


Armored Stealth Boat used for car smuggling by Chinese organized crime. w/Cutaway