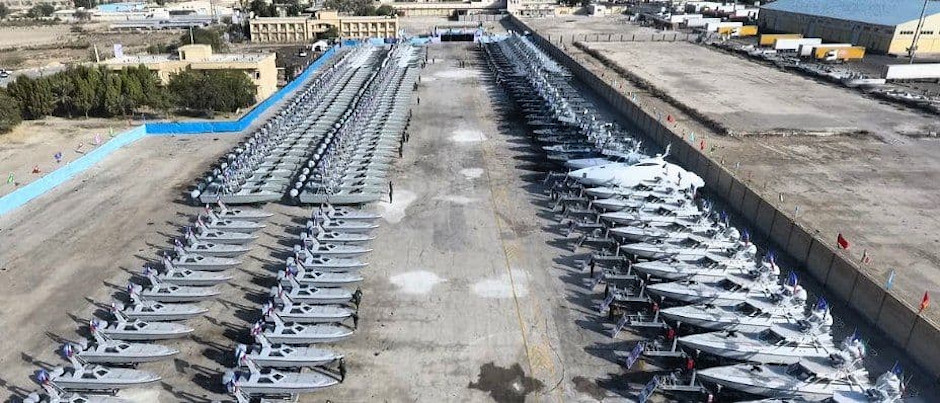 Photo via Mehdi H (Twitter)

Iran's IRGC Shows Off 340 Boats Including New 'Bladerunner'

Iran's IRGC-N (Islamic Revolutionary Guard Corps, Navy) has held a ceremony for the induction of 340 new vessels. The event, in Bandar Abbas, follows a similar spectacle in May last year when around 112 vessels were revealed. In both events the exact numbers, and status as 'new', should be treated with a healthy skepticism. There is however no doubt that Iran has taken delivery of a very large number of small vessels. Many are armed with multiple rockets, light anti0ship missiles or lightweight torpedoes.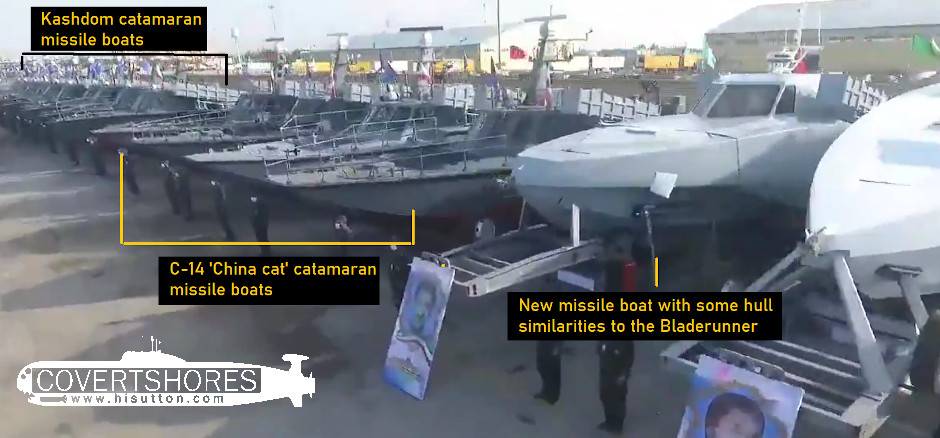 Bladerunner - British power boat becomes Missile craft
The event was attended by Rear Admiral Tangsiri who made claims of vessels capable of 90 knots. This may refer to the new missile boat which may be based on the British-designed Bladerunner. The vessel is incredibly fast although the quoted speeds should be examined carefully. Iran acquired a Bladerunner in 2015 and soon showed a rocket armed version known as the Seraj-1. This is now a missile armed version. Only one was shown.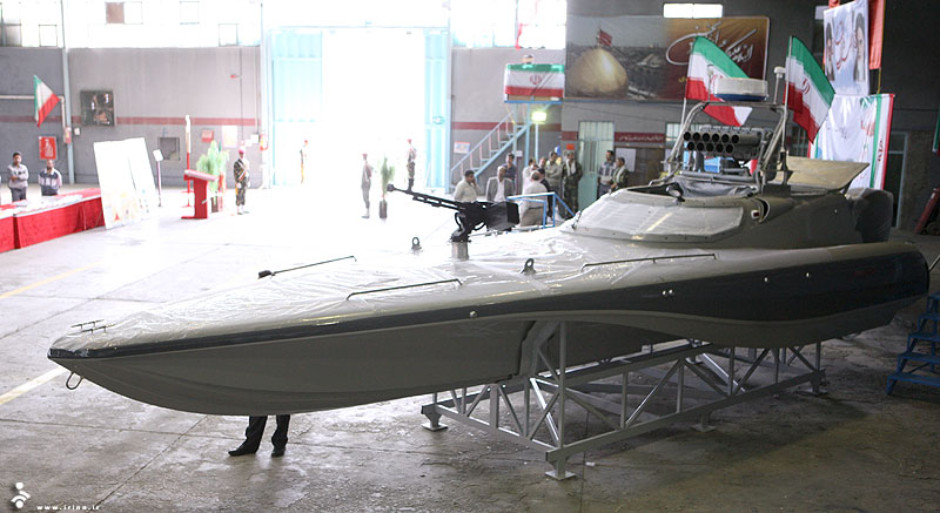 The Seraj-1 is a smaller vessel more closely related to the original Bladerunner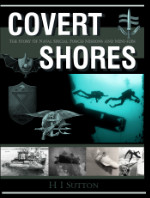 Learn EVERYTHING about Special Forces subsCovert Shores 2nd Edition. A world history of naval Special Forces, their missions and their specialist vehicles. SEALs, SBS, COMSUBIN, Sh-13, Spetsnaz, Kampfschwimmers, Commando Hubert, 4RR and many more.
Check it out on Amazon

Most of the vessels seen are unremarkable although at least one Taedong-B submersible boat (known as Zulfikar locally) was present. This may not be new construction. The Taedong-B is a North Korean submersible boat which can be used approximately like a Swimmer Delivery Vehicle (SDV). It can be armed with two lightweight torpedoes although none were attached on the example shown.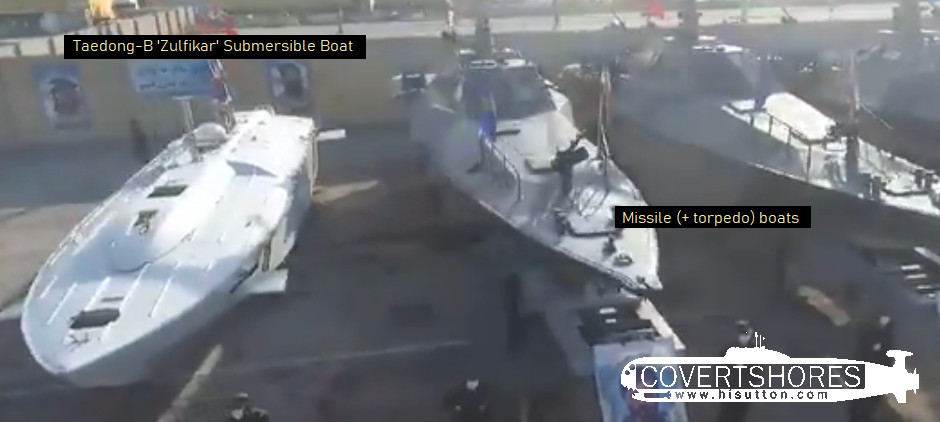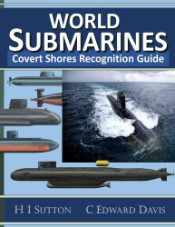 Get The essential guide to World Submarines
This Covert Shores Recognition Guide Covers over 80 classes of submarines including all types currently in service with World Navies.
Check it out on Amazon

A larger white power boat also stood out, although it appears unarmed. It has a completely different hull to the British-built Bladerunner.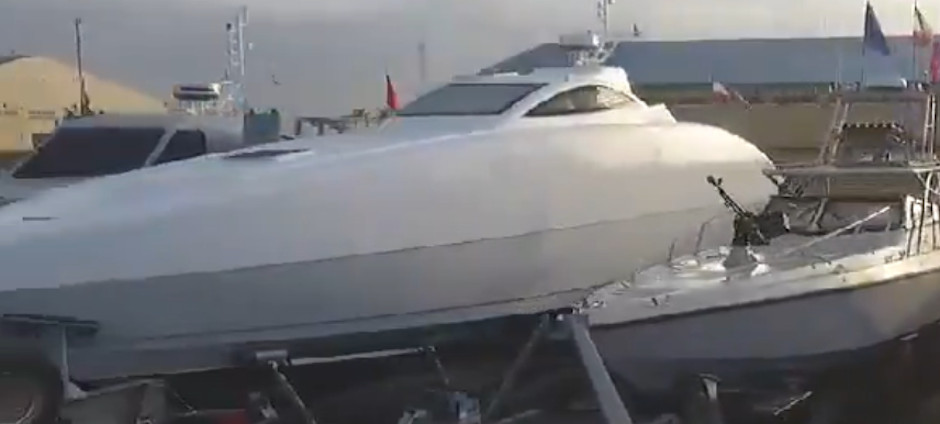 Many of the boats may be intended for swarm tactics. These can be effective but are looking less viable as navies increase defenses. However the Iranian forces are evolving too, adding fast boat launched UAVs (Unscrewed Air Vehicles) to the mix. At least two of the boats had Ababil family drones attached.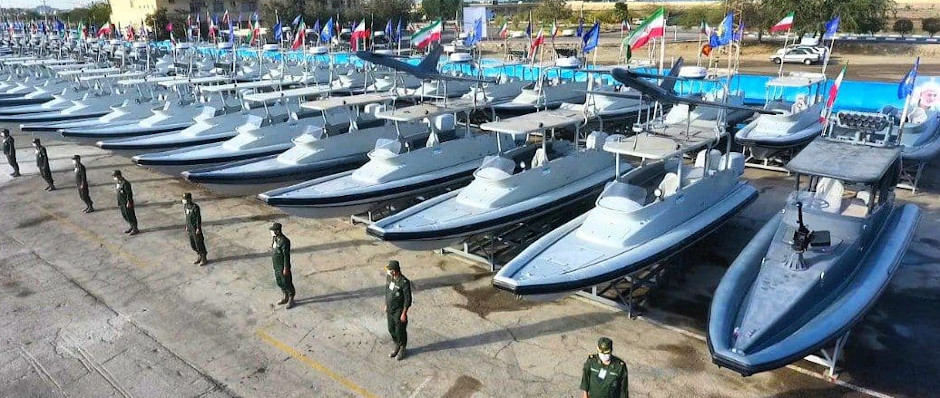 Photo via Mehdi H (Twitter)

Open Source Intelligence (OSINT) - Geo Location
The location can be geolocated via Gioogle Earth: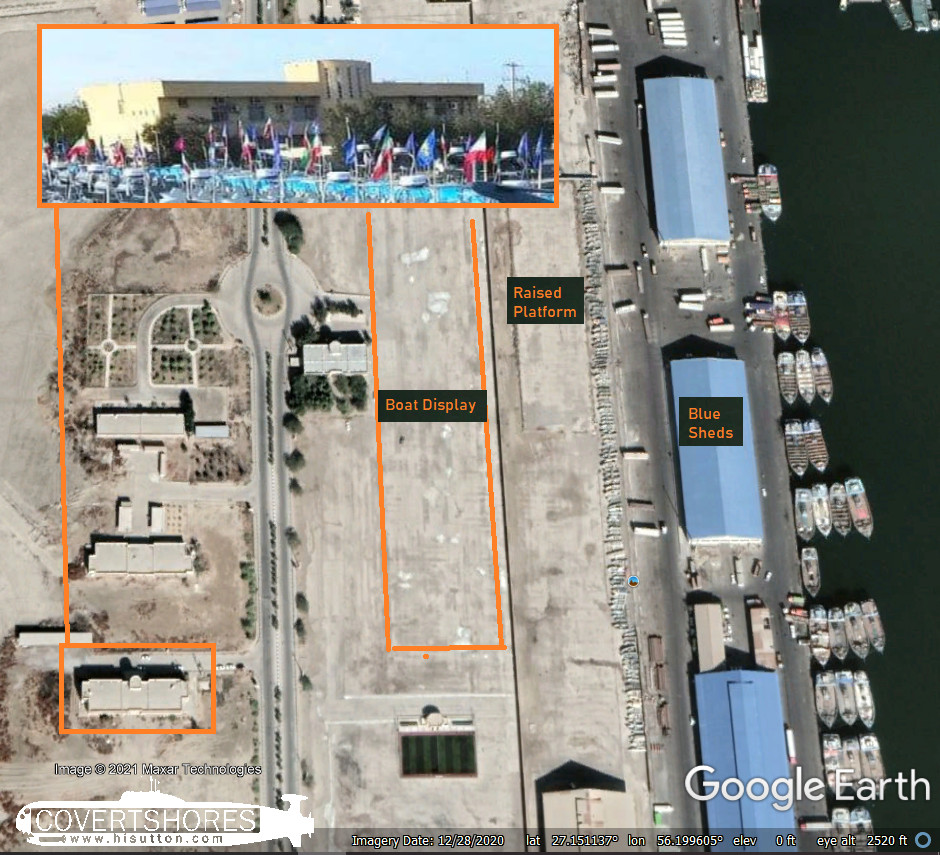 Analysis of low-resolution commercial satellite imagery (Sentinel-2) shows that the boats were already being assembled on February 2. They were in place by February 7.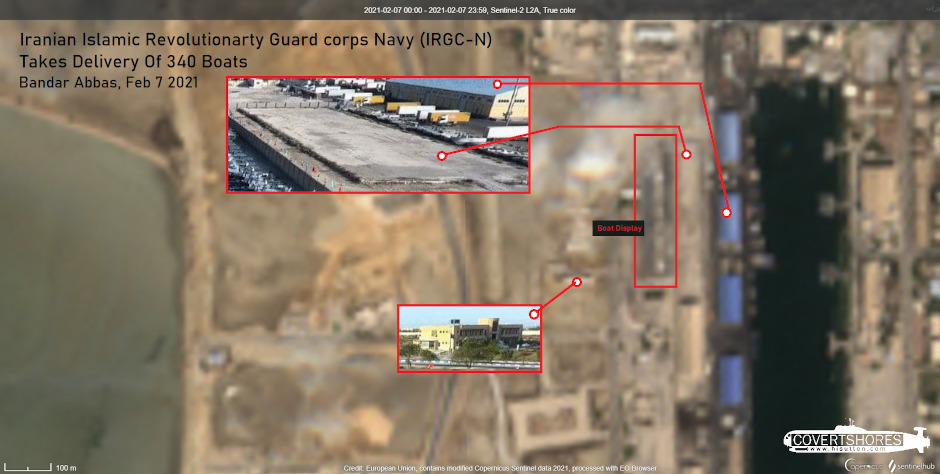 CLICK for HIGH-RESOLUTION image.

---
Related articles (Full index of popular Covert Shores articles)




Taedong-B 'Kajami' ('Zulfikar') submersible boat




Iranian Fateh Class submarine w/Cutaway



Iranian Nahang Class midget sub



Iranian XLUUV



Al-Sabehat 15 Swimmer Delivery Vehicle and related development