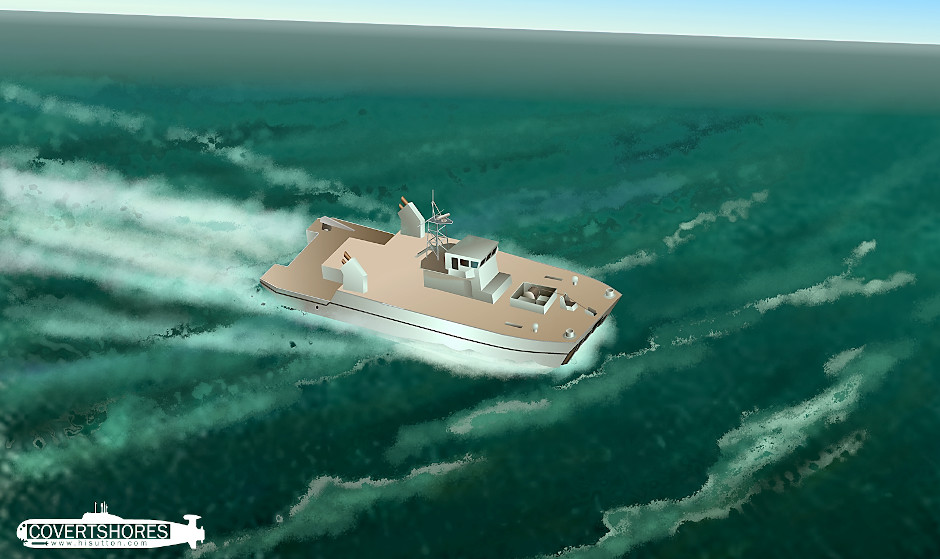 CLICK for HIGH-RESOLUTION image.

Mystery Surface-Effect-Ship (SES) In Iran Identified

A surface-effect-ship (SES) seen in overhead imagery of Shahid Darvish yard near Bandar Abbas (reported first in Naval News) has been provisionally identified. Its size, form, timing and location match a new minesweeper (or possibly a minehunter) project for the Iranian Navy. The Saba (صبا) was being built in May 2020 (Iranian news article).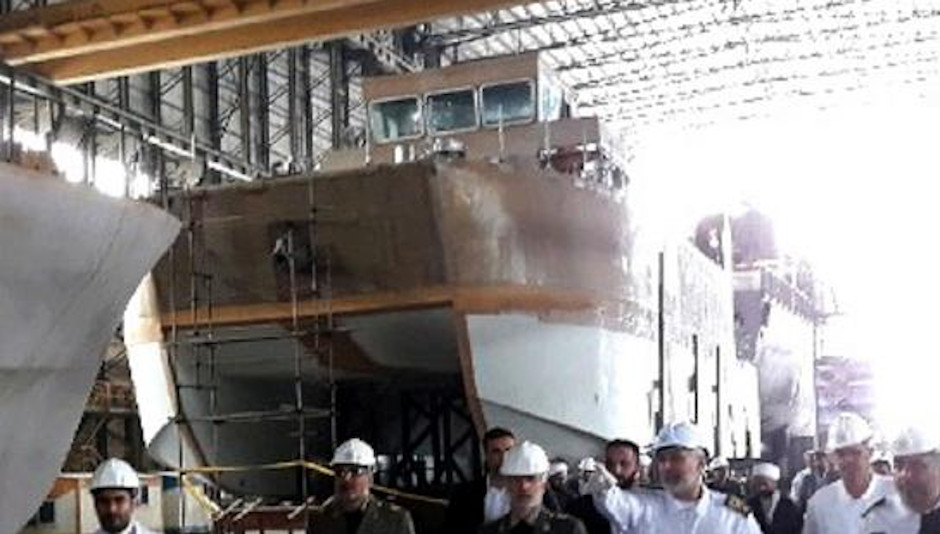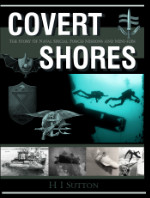 THE book on Special Forces subs Covert Shores 2nd Edition. A world history of naval Special Forces, their missions and their specialist vehicles. SEALs, SBS, COMSUBIN, Sh-13, Spetsnaz, Kampfschwimmers, Commando Hubert, 4RR and many more.
Check it out on Amazon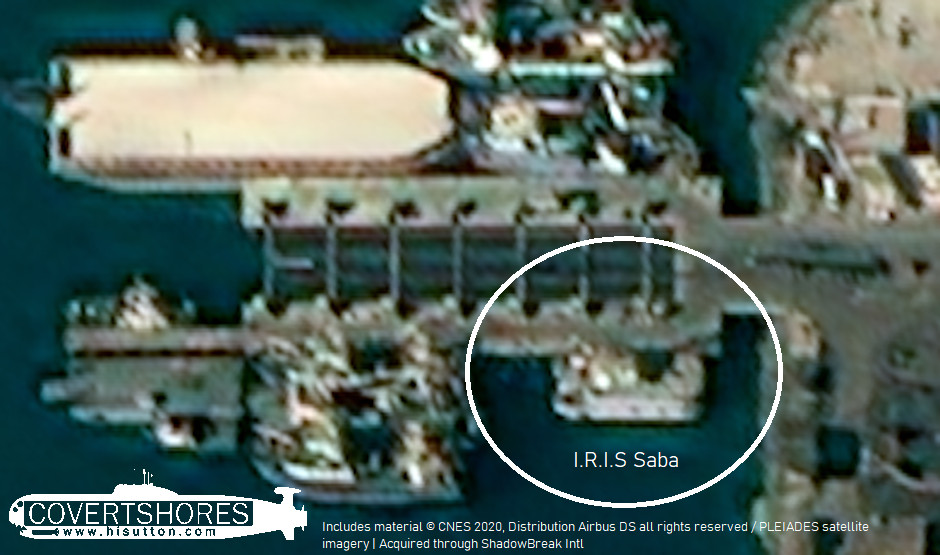 Image date Jan 5, 2021

Mine warfare will be an important new capability for the Iranian Navy which currently has virtually no capabilities to counter mines. This is despite mines being a major part of their inventory, and also of the Houthi Movement in Yemen which they support. Consequently other navies regularly practice mine countermeasures in the Gulf. For example in June 2020 there was a joint exercise with mine warfare vessels from the Royal navy, US Navy and Saudi Navy.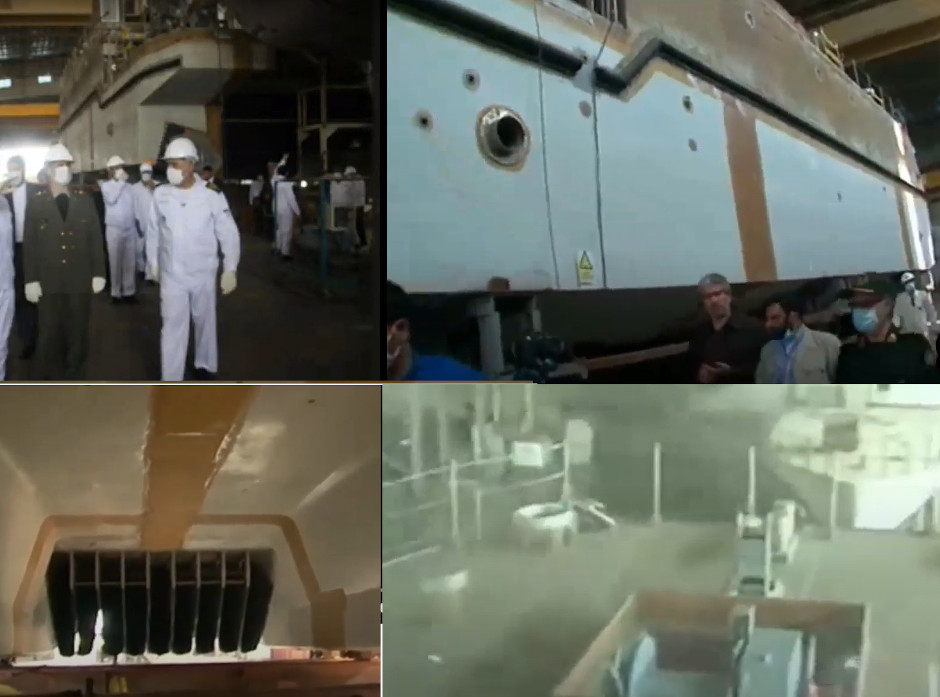 The configuration bears a superficial resemblance to the Royal Norweigen Navy's Oksøy-class (and related Alta-class) mine warfare vessels. It is much smaller however, closer to 35 meters (115ft) long compared to 55.2 m (181 ft) for the Norwegian boats.

Oksøy-class

There is some uncertainty concerning the boat's construction. When I first reported it I mentioned that it appeared to be constructed from steel. Additionally other ships built in the same construction hall are made out of steel. However since then Iranian media sources have stated at this all-composite. On balance, it is most likely to be a composite hull.

Although the Saba is not a missile craft, the SES configuration does lend itself to those applications. So if the vessel is successful the technology may find its way into other frontline vessels.

Update
Since publishing, a photo has surfaced on Iranian internet pages of Saba in the water. This confirms much of my previous analysis.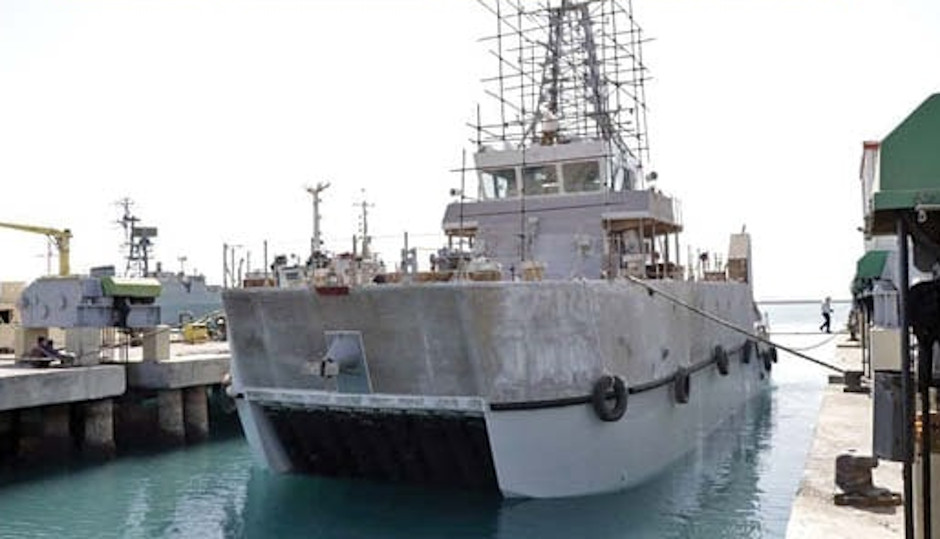 ---
Related articles (Full index of popular Covert Shores articles)



Iranian Fateh Class submarine w/Cutaway



Al-Sabehat 15 Swimmer Delivery Vehicle and related development



Iranian XLUUV



Iranian Nahang Class midget sub


Explosive Boats world history


LTTE Sea Tigers' sneak craft and midget subs