PI1126 Betelgeuse, a CB-90 assault boat of the Mexican Navy, approaches the LPV. The smuggling vessel would be near to the final stage of its journey so was likely higher in the the water. Photo: Mexican Navy

First 'Narco Submarine' Incident of 2021
The Mexican Navy has made the first reported Narco submarine interdiction of the year. On Jan 7 they stopped a low profile vessel (LPV) off Santa Cruz, Oaxaca.in the Pacific. Four crew were arrested and a large quantity of narcotics was seized.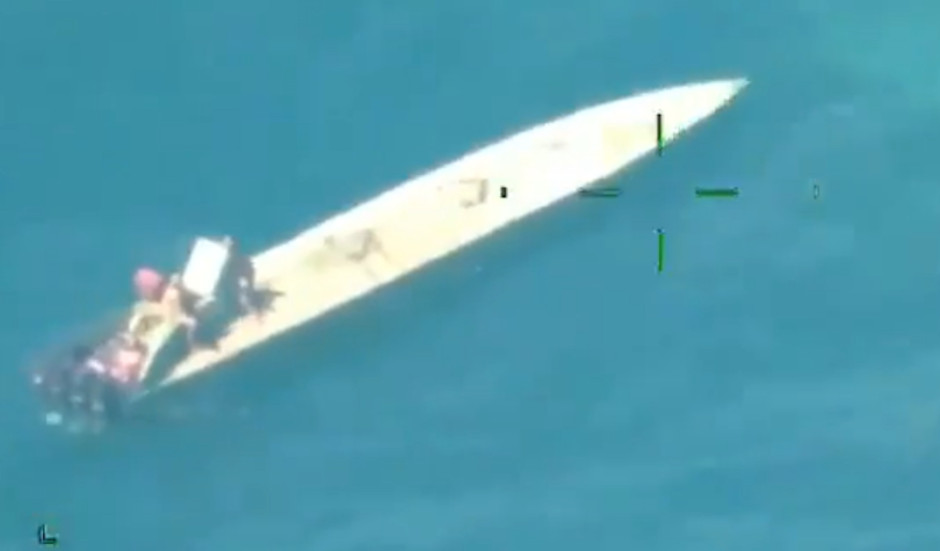 Last year saw over 20 of the so-called "narco submarines" (my current count is 21, but it may increase if more are reported). It is hard to judge the number in 2021 because there are many factors at play, but this incident shows that the route remains open.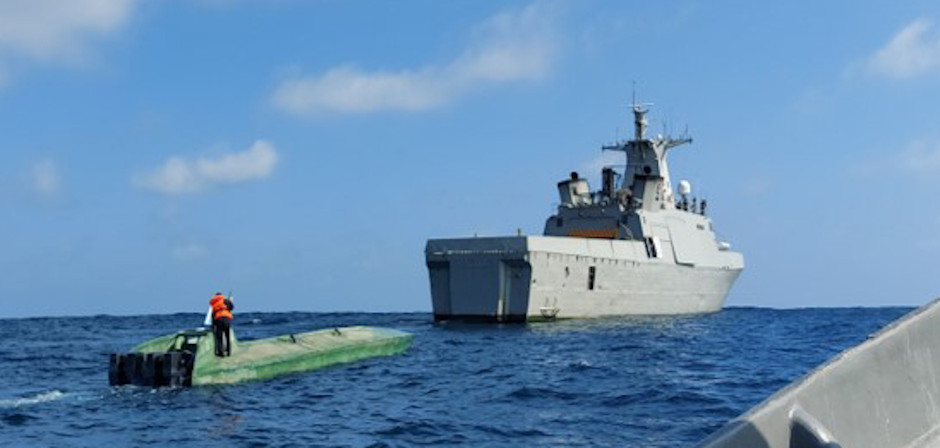 Photo: Mexican Navy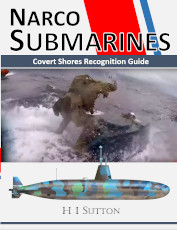 The World's ONLY Guide to
Narco Submarines
10 years of research, analyzing over 160 incidents, condensed into a handy guide. This unique book systematically breaks down the types and families. With detailed taxonomy, recognition 3-views, profiles and photos. Available on Amazon



The narcosub is a variant of the LPV-OM-2 family, provisionally designated sub-family A. (e.g. LPV-OM-2-A). The variation has a longer hull with an insert in the original 13m powerboat hull. It had four outboard motors which are appear to Yamaha Enduro 75hp 2-strokes. These are the most common type of outboard used on narco subs. Unusually it had a 4 person crew. Narco-submarines with outboard motors tend to only have three.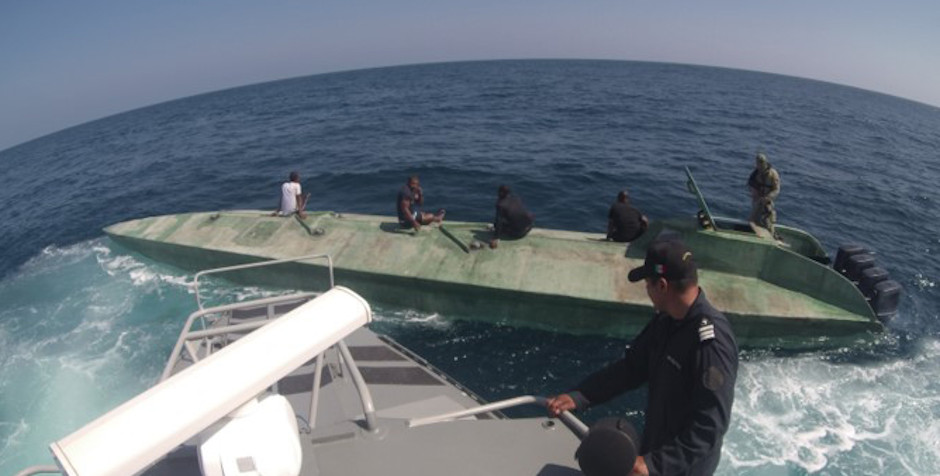 Photo: Mexican Navy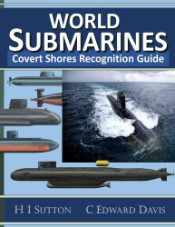 Get The essential guide to World Submarines
This Covert Shores Recognition Guide Covers over 80 classes of submarines including all types currently in service with World Navies.
Check it out on Amazon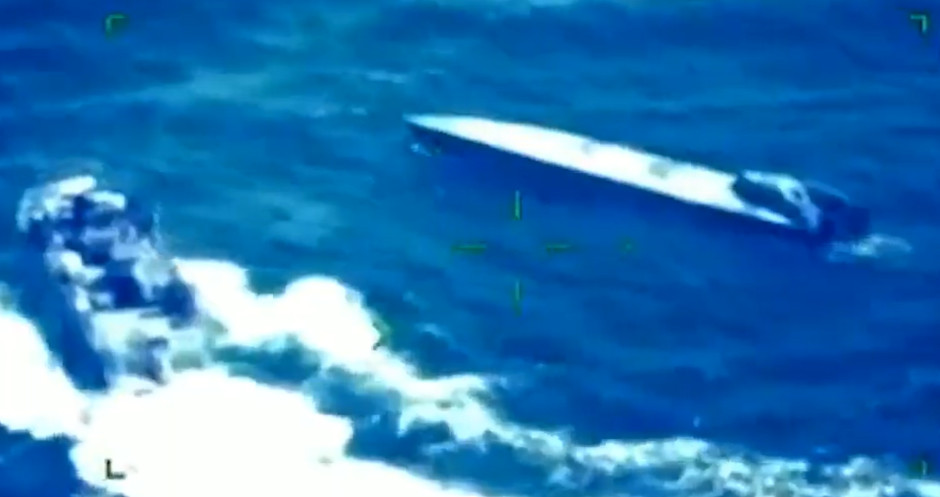 ---
Related articles (Full index of popular Covert Shores articles)


Narco Subs 101. w/Cutaway



Prohibition era Moonshine smuggler's sub


The Escape of Bernd Boettger from East Germany


Nautilus 2020 Luxury Private Submarine. w/Cutaway


LTTE Sea Tigers' sneak craft and midget subs


Armored Stealth Boat used for car smuggling by Chinese organized crime. w/Cutaway