Iranian Warships Appear To Try To Sneak Into North Sea

In an apparent attempt to hide from open source intelligence, a controversial Iranian warship hid behind another vessel as it left the Baltic this evening. This partially masked it from a static webcam with otherwise broadcasts all ship movements in and out of the Baltic via the Great Belt Bridge in Denmark. It also sailed close under a bridge support which carries another webcam covering the scene. Combined with the late evening lighting this made the massive warship very hard to see. She could easily have been missed. However eagle-eyed OSINT (Open Source Intelligence) analyst MatchlessMan410 spotted her.

I will leave it to others to make the connection to current events in the Persian Gulf.

Makran and her escorting frigate are expected to pass south through the English Channel in the next few days. They may then head around the Horn of Africa to go directly home to Iran. Or they may detour through the Straits of Gibraltar on a supply run to Syria. There is even the chance that they are headed to Venezuela to deliver arms and hydrocarbons.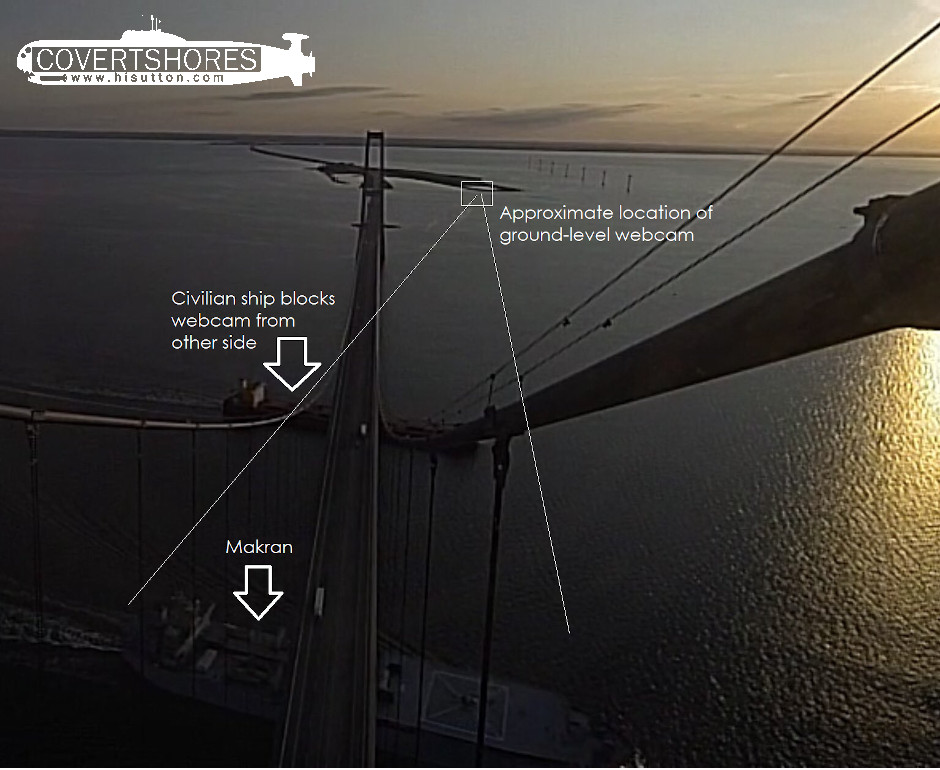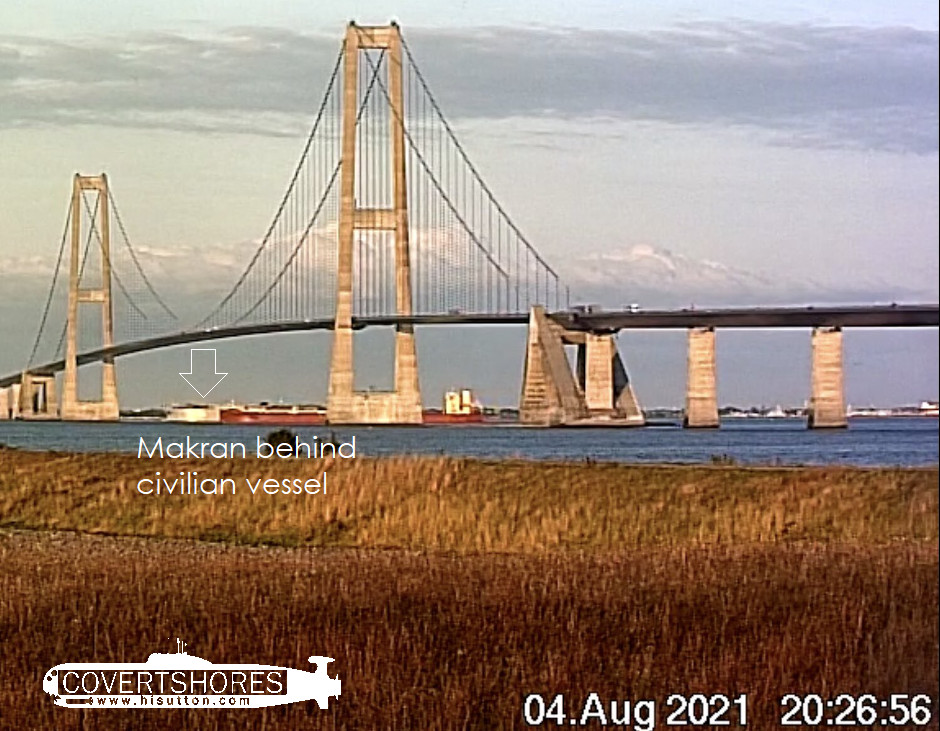 The move has actually impressed experienced observers. She was seen on her way into the Baltic on July 22. She is now leaving having attended a Russian Navy parade in St. Petersburg. Because she had been broadcasting her position on AIS (automated identification system) ship spotters were able to capture high-quality images. This time she did not give a warning although she has occasionally reported on AIS.

I have written about Makran on many occassions (Google Search previous articles for context). She is a massive converted oil tanker which can act as a Forward Base Ship. Technically a naval auxiliary, she is armed with defensive weapons and can legitimately choose not to use AIS.

She is carrying a cargo of 7 Peykaap type missile boats on her deck and appears heavily laden with oil products. I believe that in addition to her role as a Forward Base Ship, she may also be used as an arms transport and sanction-breaking tanker. Because she is technically a warship she could not be boarded in the usual way.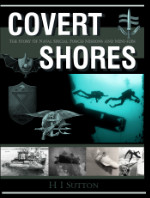 THE book on Special Forces subs Covert Shores 2nd Edition. A world history of naval Special Forces, their missions and their specialist vehicles. SEALs, SBS, COMSUBIN, Sh-13, Spetsnaz, Kampfschwimmers, Commando Hubert, 4RR and many more.
Check it out on Amazon

Amkran has been accompanied on the trip by the frigate IRINS Sahand (FFG-74). This followed her through the Great Belt route tonight but did not have a convenient merchant ship to provide visual cover.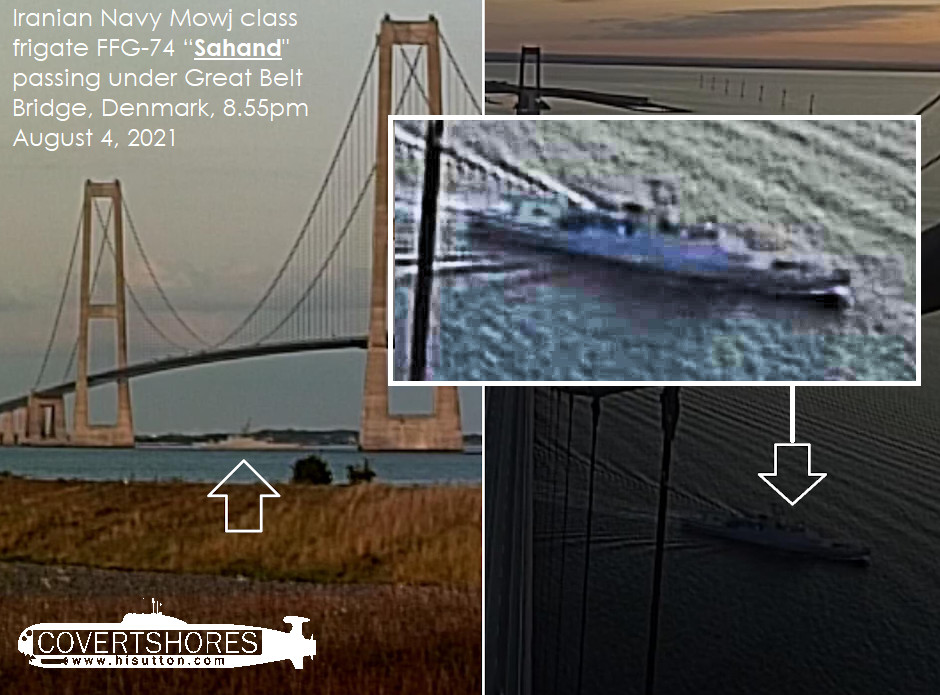 ---
Related articles (Full index of popular Covert Shores articles)



Iranian XLUUV



Iranian Nahang Class midget sub



Iranian Fateh Class submarine w/Cutaway



Al-Sabehat 15 Swimmer Delivery Vehicle and related development