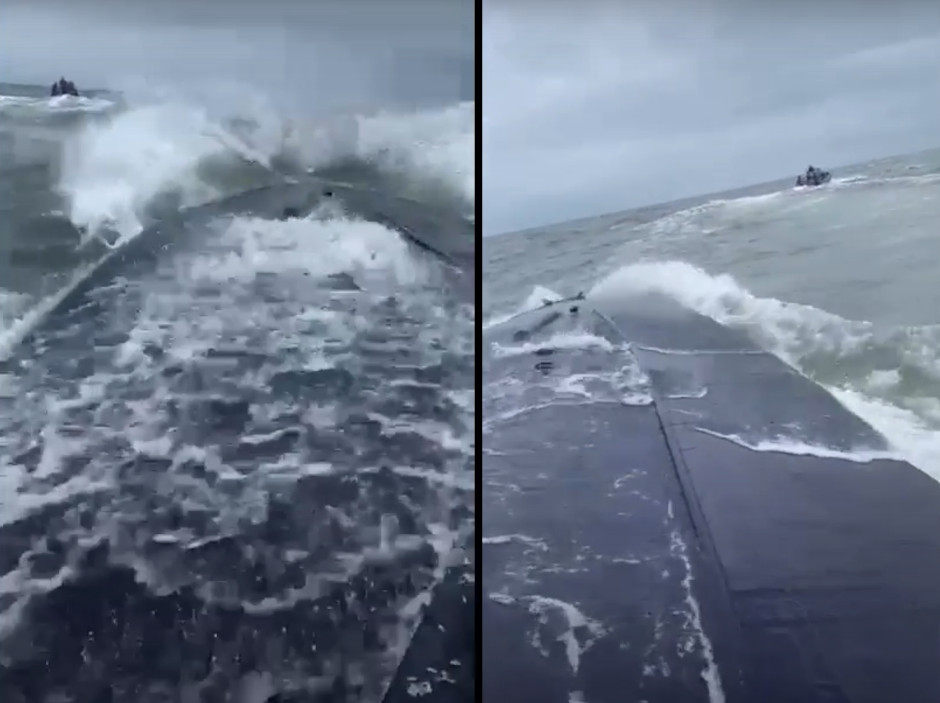 Pilot's eye view, running on surface with hatch open. Colombian Navy

Colombian Navy Seizes Another Narco Submarine In Jungle Raid
The Colombian Navy, in coordination with the Army and Attorney General's Office has captured a narco-submarine. The low-Profile Vessel (LPV) was discovered in the jungle at least partially laden with narcotics. It was sailed back to the Navy base.



Colombian Navy

The vessel was apparently associated with the residual Organized Armed Group "Western Block Alfonso Cano". It had an estimated capacity of more than two tons of narcotics. The craft was located in an area of ​​estuaries on the Nariñense coast.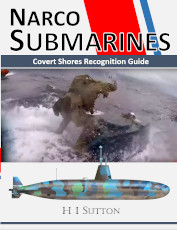 The World's ONLY Guide to
Narco Submarines
10 years of research, analyzing over 160 incidents, condensed into a handy guide. This unique book systematically breaks down the types and families. With detailed taxonomy, recognition 3-views, profiles and photos. Available on Amazon



The design bears a strong resemblance to the LPV-OM-2 family but differs significantly in details. The differences are enough to make this a separate sub-family, LPV-OM-2A in the Covert Shores taxonomy.



A. Side windows not always present on LPV-OM-2. Forward windows are lower than usual also.
B. Square window is characteristic of LPV-OM-2
C. Air vents are different (see 'F')
D. Small step is curved instead of having an apex ridge
E. Having four motors is not unusual for LPV-OM-2, but nany have two or three.

Other notable differences include a hatch on the deck to access the cargo hold, even though it was connected to the cockpit via a tunnel in the usual way. And the speed boat hull appears to be a different model to most other LPV-OM-2s. Lastly it was painted dark blue while all other reported instances have been green. The paint should never be a driving factor in identifying the model but it does stand out in this case.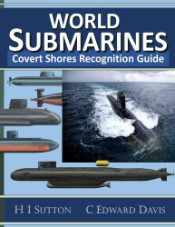 Get The essential guide to World Submarines
This Covert Shores Recognition Guide Covers over 80 classes of submarines including all types currently in service with World Navies.
Check it out on Amazon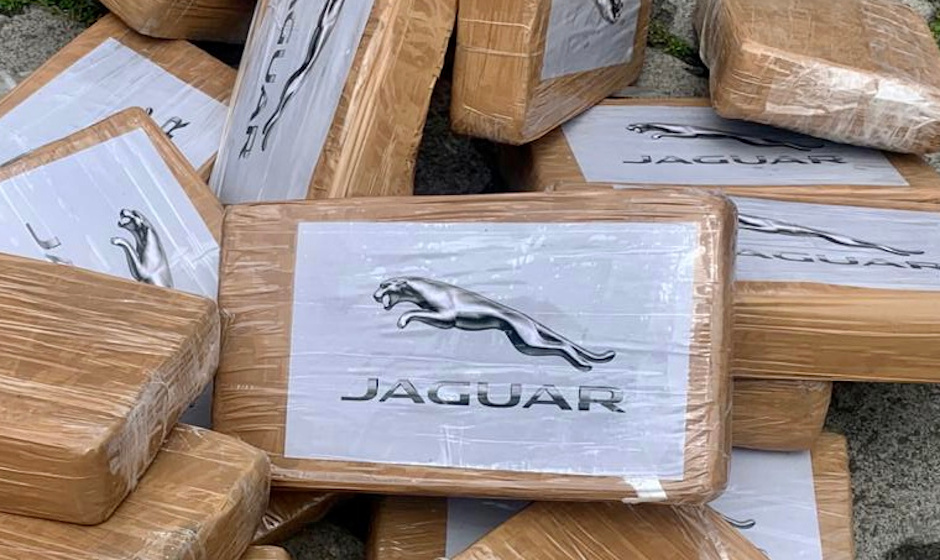 Some of the seized narcotics in a related go-fast interdiction had a Jaguar car emblem on the outer wrapper. Colombian Navy

---
Related articles (Full index of popular Covert Shores articles)


Narco Subs 101. w/Cutaway



The unique Pedal-powered smuggling submarine and other Swiss smuggling subs



Japanese Maru Yu special transport submarine of WW2 w/Cutaway



Prohibition era Moonshine smuggler's sub. w/Cutaway


The Escape of Bernd Boettger from East Germany