OSINT: First Images Of New Inlay Class Warship For Myanmar Navy
The arrival of a Chinese Type-035 Ming Class submarine in Myanmar has brought a brief moment of renewed interest in the country's navy. I have been meaning to do a Covert Shores guide of the fascinating and largely home-grown navy, but it will take time. Images of the new submarine, now UMS Minye Kyaw Htin, show another new warship.

This one, with the number 53, is locally built. The vessel is smaller than the expect Project FF-135 frigate. Additionally the number on the side lacks the F prefix Myanmar normally paints on frigates.

Analysis confirms that it is the second Inlay-class offshore patrol vessel. Confusingly its hull number, 53, is lower than the lead boat, 54. This matches two ships observed under construction in 2020.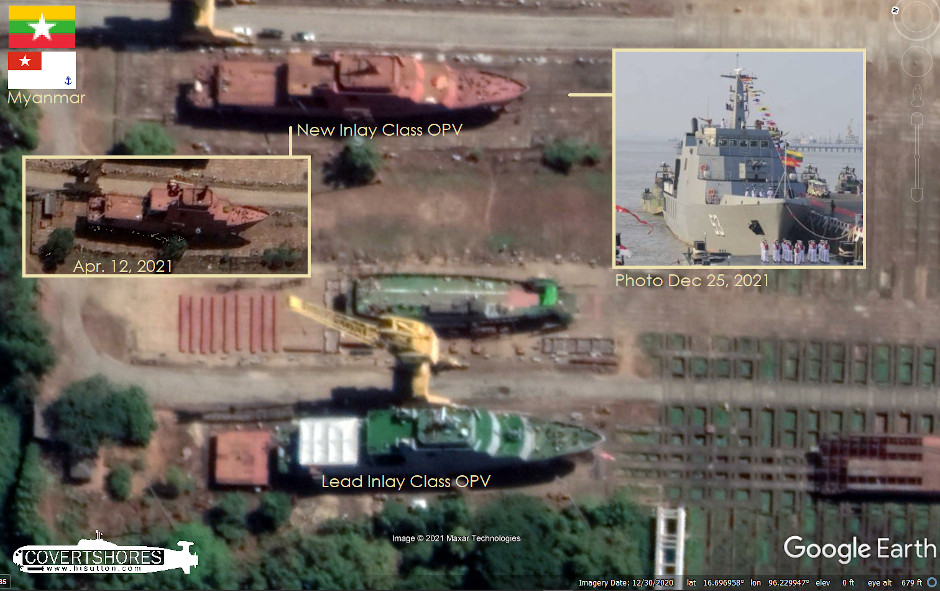 CLICK to enlarge.

IMPORTANT CAVEAT: I have not been able to confirm that the vessel '53' is specifically the one highlighted. But circumstantial evidence, at this stage, is strong.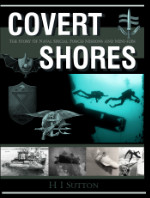 THE book on Special Forces subs Covert Shores 2nd Edition. A world history of naval Special Forces, their missions and their specialist vehicles. SEALs, SBS, COMSUBIN, Sh-13, Spetsnaz, Kampfschwimmers, Commando Hubert, 4RR and many more.
Check it out on Amazon

---
Related articles (Full index of popular Covert Shores articles)



Chinese Navy's Advanced Submarine Type-039C Yuan Class. w/Cutaway



Chinese Sailless Submarine



Chinese Sea Wing UUV (Glider)