Another Narco-Submarine Found In Colombian Jungle
This low-profile vessel (LPV) was found Bocas de Guandipa village, in Sanquianga National Natural Park, Mosquera, Nariño. The almost complete narcosub was found at a complex for the production of cocaine. The make-shift facility is believed to relate to the residual Organized Armed Group "Western Block Alfonso Cano" (Bloque Occidental Alfonso Cano). Part of FARC, the group was demobilized but residual elements remain, involved in drug trafficking.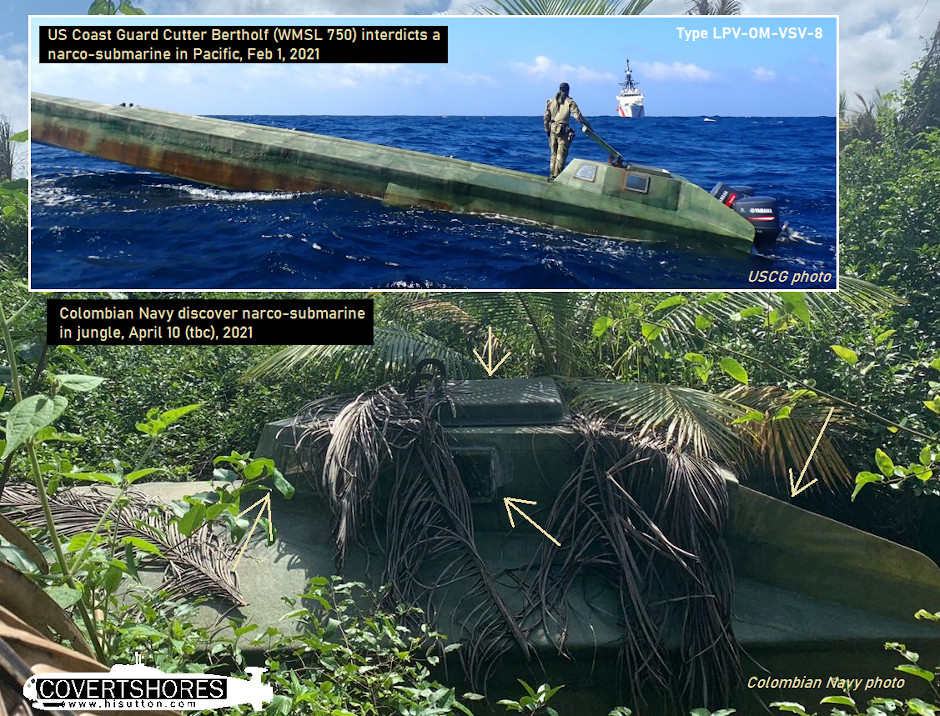 This image shows the cockpit from the side. It is heavily camouflaged. Photo: Colombian Navy

Based on the limited photographs available the vessel is provisionally identified as a LPV-OM-VSV-8.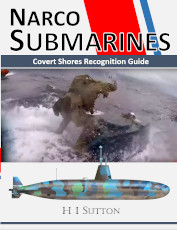 The World's ONLY Guide to
Narco Submarines
10 years of research, analyzing over 160 incidents, condensed into a handy guide. This unique book systematically breaks down the types and families. With detailed taxonomy, recognition 3-views, profiles and photos. Available on Amazon



During the searches, marines found 900 kilograms of cocaine hydrochloride and 240 kilograms of coca base paste. There was also 1610 gallons of liquid supplies and 4,750 kilograms of solid supplies. Factories like this in the jungle cause significant local pollution with chemical waste dumped around them. According to military intelligence information, this siite had the capacity to produce two tons of cocaine per month. This equates to approximately one narco-submarine trip per month.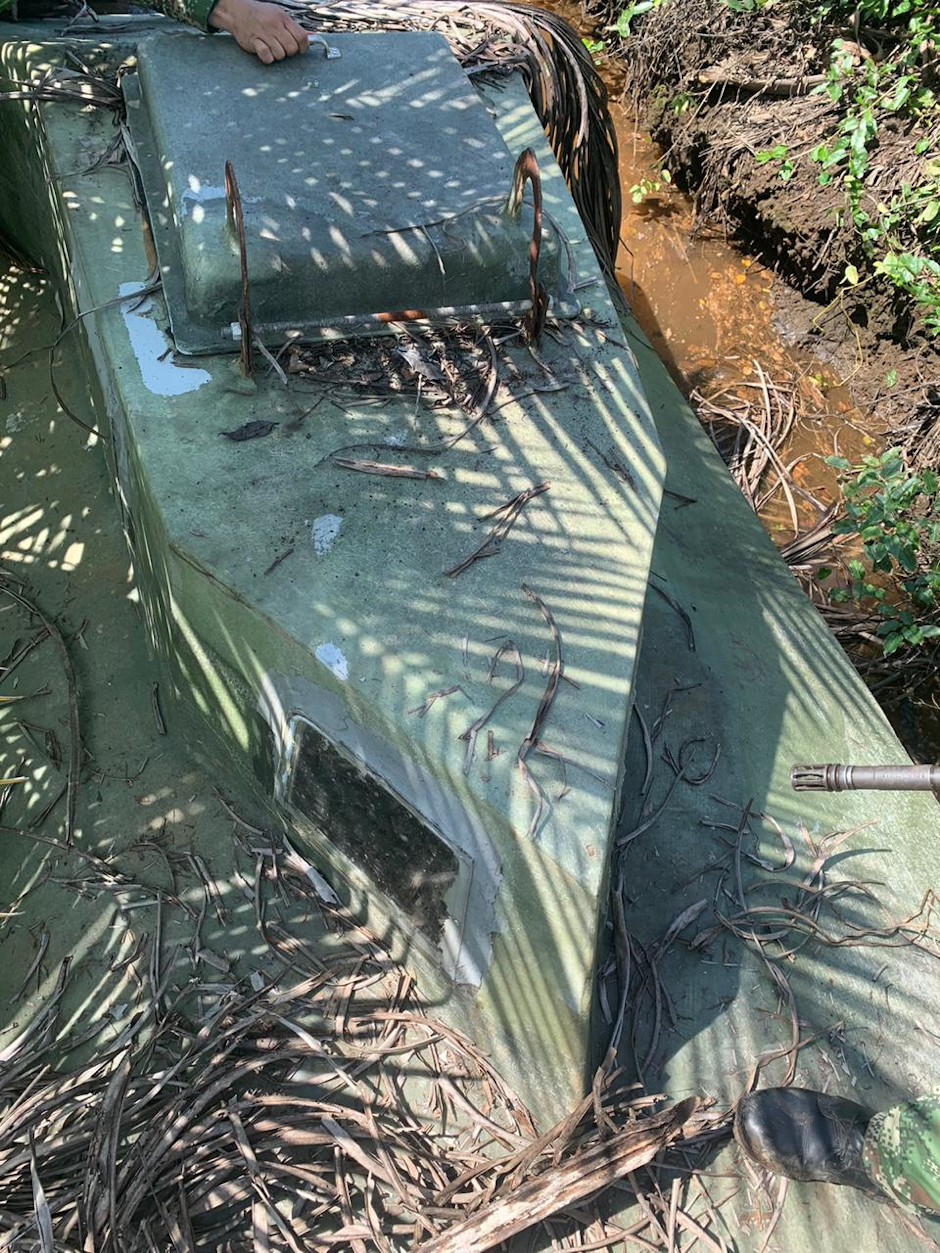 This image shows the cockpit from the top. Photo: Colombian Navy

---
Related articles (Full index of popular Covert Shores articles)


Narco Subs 101. w/Cutaway


LTTE Sea Tigers' sneak craft and midget subs



Prohibition era Moonshine smuggler's sub. w/Cutaway


The Escape of Bernd Boettger from East Germany


Armored Stealth Boat used for car smuggling by Chinese organized crime. w/Cutaway