New OSINT: Russian Navy Beluga whale program moves in to GUGI submarine base


Since the Russian Navy Beluga whale program came into focus in late April 2019, new commercial satellite imagery has come to light which shows that at around the same time, the Russian Navy had moved some Beluga whales to its secretive Olenya Guba (Deer Bay - Оленья Губа) base.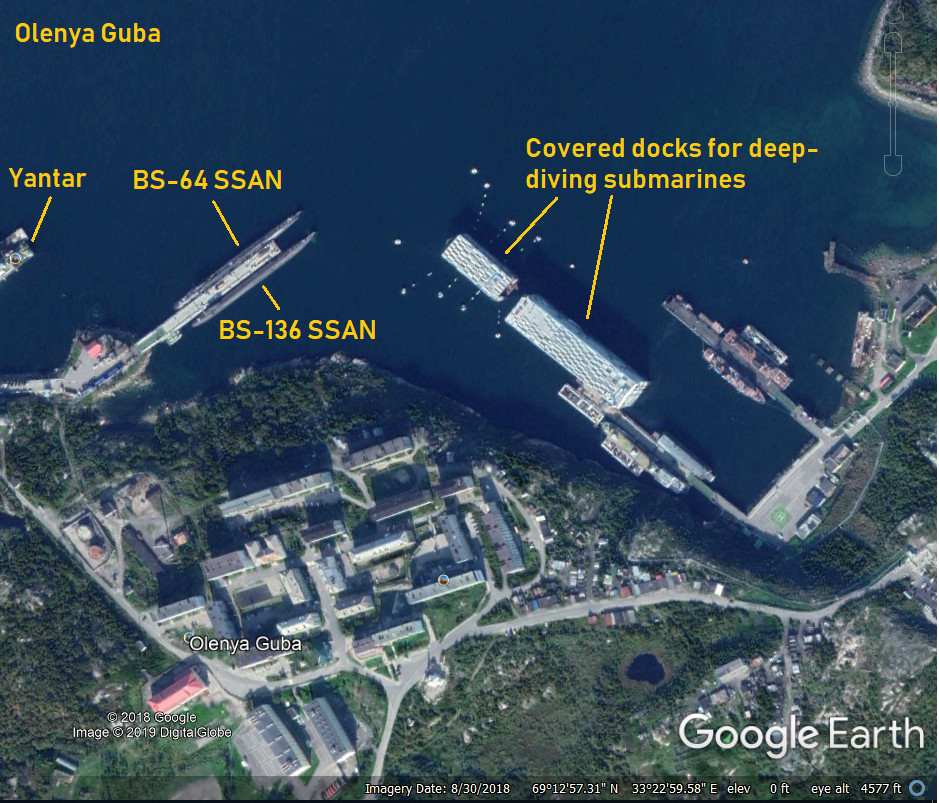 The Olenya Guba base houses the special mission submarines of the 29th Separate Brigade of submarines of the Northern Fleet which support GUGI (Main Directorate Deep Sea Research). The 29th Separate Brigade operate a range of Special Mission submarines (read 'Spy submarines'), including the massive host submarines BS-64 Podmoskovye and BS-136 * Orenburg*, as well as the deep diving nuclear powered midget submarines which they carry (Losharik, UNIFORM, X-RAY, PLATUS), and the enigmatic 'research ship' Yantar.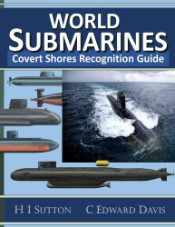 Get The essential guide to World Submarines
This Covert Shores Recognition Guide Covers over 80 classes of submarines including all types currently in service with World Navies.
Check it out on Amazon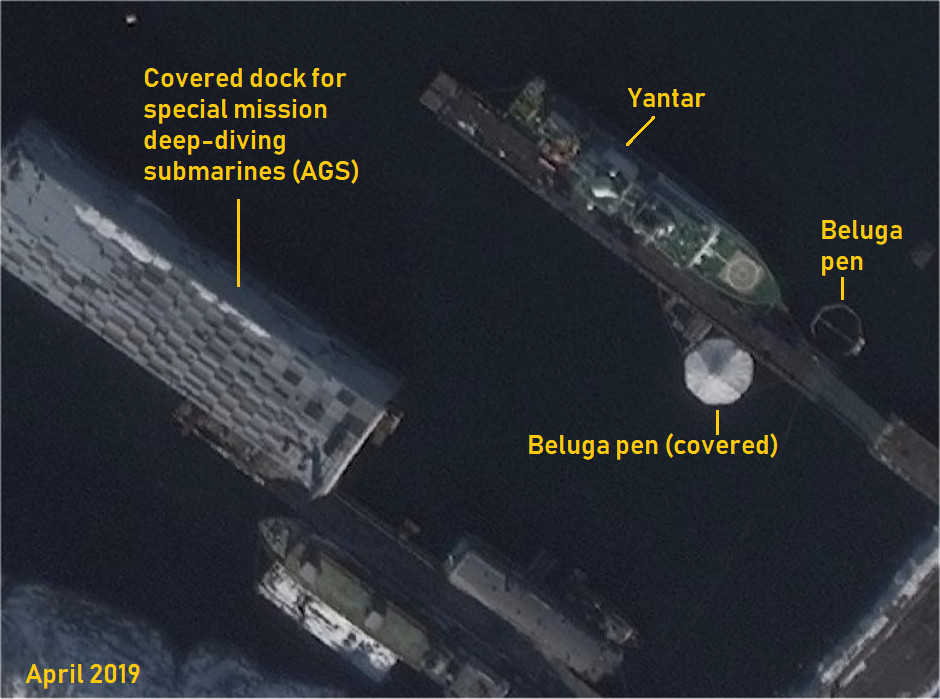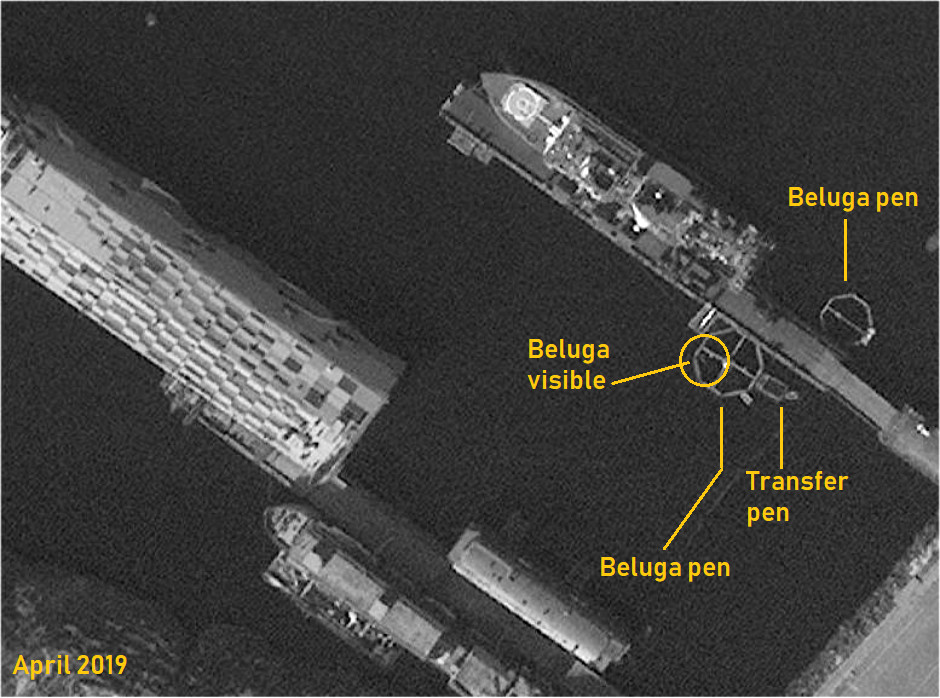 This expands to three the known Marine mammal sites related to the program. Tonya Bay and Sadya Bay, both nearby, have both already been identified from satellite imagery and geo-location of Russian image sources. Notably the pens seen at Olenya Guba relate to Beluga Whales only; there are no seal pens.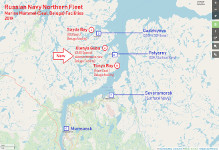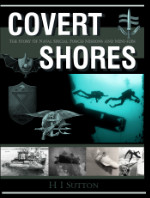 THE book on Special Forces subs Covert Shores 2nd Edition. A world history of naval Special Forces, their missions and their specialist vehicles. SEALs, SBS, COMSUBIN, Sh-13, Spetsnaz, Kampfschwimmers, Commando Hubert, 4RR and many more.
Check it out on Amazon

---
Related articles (Full index of popular Covert Shores articles)



Yantar spy ship loitering over undersea cables



Poseidon Intercontinental Nuclear-Powered Nuclear-Armed Autonomous Torpedo, and countering it



USS Parche spy sub par-excellence. w/Cutaway



BS-64 Podmoskovye Special Mission (spy) Host Submarine



Project 09852 Belgorod Special Mission submarine (spy sub). w/Cutaway



Russian Losharik spy sub



Russian Seismic Survey sub



Project 1910 UNIFORM Class deep diving spy sub



USS Halibut. w/Cutaway



USS Seawolf (SSN-575)



Russian X-RAY Class spy sub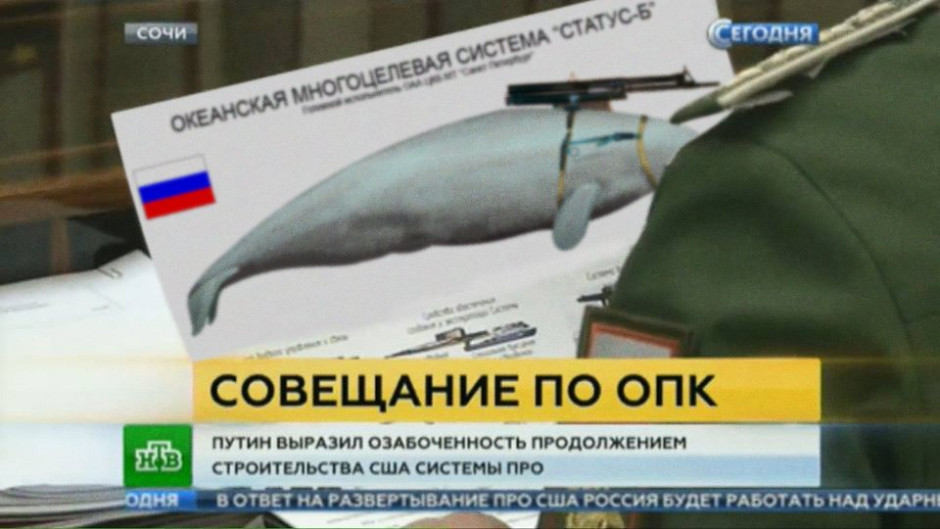 Inspired humor by @warsmonitoring (Twitter)