Russia Deploys Unusual 110-Year-Old Ship To Investigate Moskva Wreck

Since it was sunk by Ukrainian missiles on April 13-14, analysts have been watching for signs of a salvage operation on Moskva. The once-mighty SLAVA Class cruiser is the largest warship to be lost in combat for decades. And it's loss is both strategic and symbolic.

It's final hours were caught in satellite imagery, and some images subsequently emerged. But so far analysis of open source satellite imagery has drawn a blank for the expected salvage operation. The area where it sunk is often covered in cloud and on the clear days, no Russian ships were seen guarding the wreck.

It now appears that the vintage rescue ship Kommuna has been deployed.



Kommuna seen in Sevastopol, February 2022. Note the red and white mini-submarine.

One of the most interesting ships of the Russian Navy, Kommuna (Коммуна) was laid down in 1912 and launched in 1913. The unusual catamaran arrangement allows for small submarines to be carried between the hulls. It was originally intended to lift stricken submarines into this area.

However as submarines grew in size and rescue and salvage technology matured, this became outdated. However, small rescue submarines could be carried and deployed via the central well, and the ship lived on. It is almost certainly one of the oldest active warships of any major navy.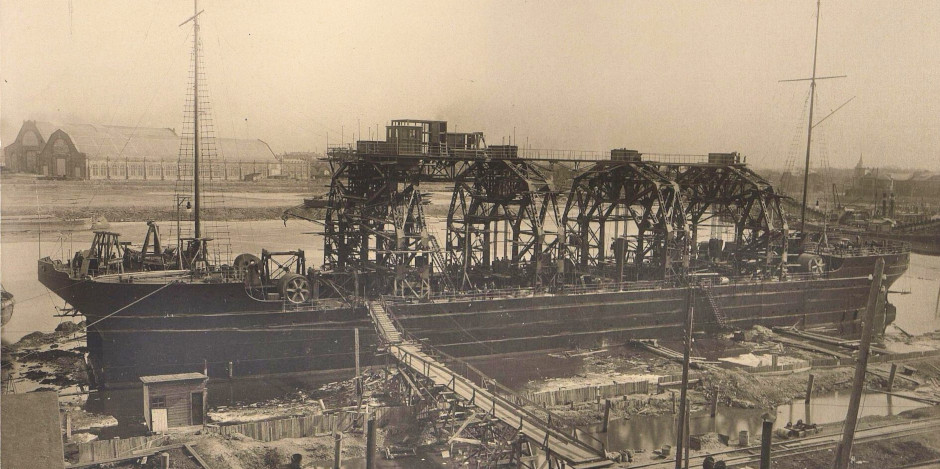 Vintage photograph of Kommun in 1914

Large parts of wrecks can also be winched up, although the Moskva is likely far too large. But elements such as missile tubes could conceivably be salvaged this way.

Kommuna is likely to be carrying a deep-diving submersible. AS-28 is a Project 1855 Priz class DSRV (deep submergence rescue vehicle). This 55-t submersible can dive to depths of 1,000 meters, far in excess of the depths over Moskva.

AS-28 is slightly well known because it was the submersible which had to be rescued in 2005.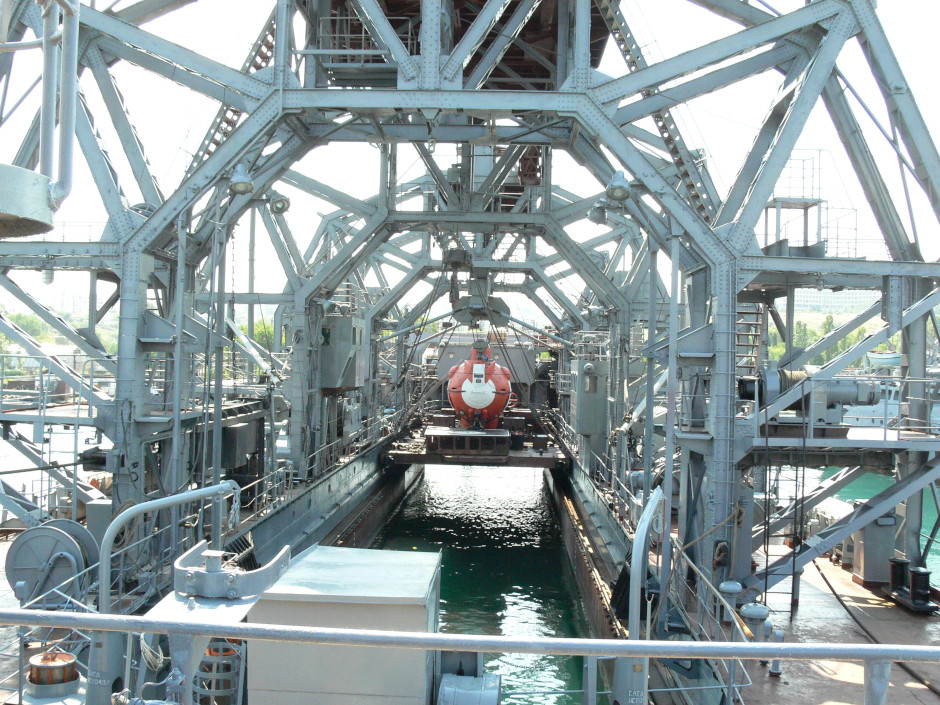 File image showing what's between Kommuna's hulls. The DSRV at the far end is not AS28, but the arrangement would be the same.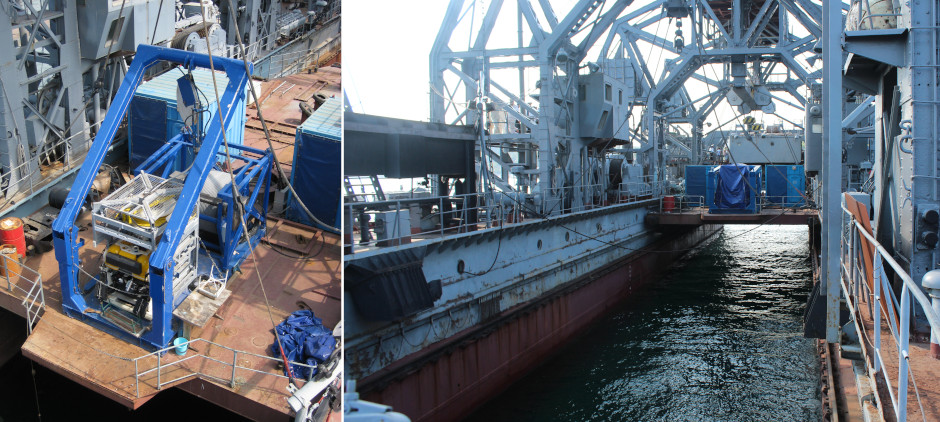 Remote operated vehicles (ROVs) can also be carried, although it is unclear whether one is aboard currently.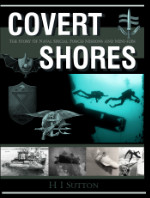 THE book on Special Forces subs Covert Shores 2nd Edition. A world history of naval Special Forces, their missions and their specialist vehicles. SEALs, SBS, COMSUBIN, Sh-13, Spetsnaz, Kampfschwimmers, Commando Hubert, 4RR and many more.
Check it out on Amazon

The Russian Navy also has a Project 11982-class oceanographic survey vessel in the Black Sea. Lagoda may also be involved in the investigation, but this is not yet confirmed.

We can only speculate at this point whether Russia will try to raise the wreck. Either way, the current operation is likely only an investigation. Or limited salvage of key parts.

The 110 year old Kommuna will be placed in harms way if it goes to the wreck site. Despite her age and romance, she will be a legitimate naval target. Russian forces destroyed the unique An-225 airlifter, the largest plane in the world. It would be sad if this ship went the same way.

---
Related articles (Full index of popular Covert Shores articles)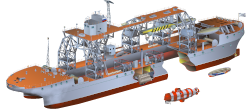 Russia's Unique 110-Year-Old Ship, Kommuna w/Cutaway



Yantar spy ship loitering over undersea cables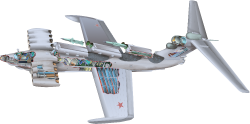 Lun Class Ekranoplan (Wings in Ground Effect) w/Cutaway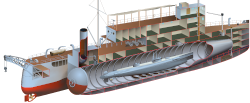 Ceara; Brazil's unique Submarine Transport Ship With Hidden Hangar, 1915 w/Cutaway