SKYFALL Imminent: Signs Of Russia's Next Nuclear-Powered Missile Test

There are clear indications that Russia is preparing to test the nuclear-powered Burevestnik (NATO: SKYFALL) missile. The test site at Pankovo on Novaya Zemlya in the Russian Arctic is extremely remote. Increased activity at the site has been monitored by defense analysts for some time.

Now independent defense analyst Tony Roper (Twitter) has shared analysis of commercial satellite imagery. The Airbus imagery confirms what we have been thinking.

A Burevestnik missile container has been observed in front of the launch rail. The missile is slant-launched, with the container only being used for transport. An environmental shelter covers where the missile's launch boosters and control surfaces will be attached.

Burevestnik is nuclear-powered, meaning that it has effectively unlimited range. This does however mean that it will leave a trail of radioactive pollution every time it is tested.

The new missile is one of 6 'super weapons' developed by Russia under President Putin. These attempt to leverage a range of emerging technologies, principally to jump ahead of the United states and NATO. The others are:

Poseidon nuclear-powered nuclear-armed intercontinental autonomous torpedo
3M22 Zircon (NATO: SS-N-33) hypersonic anti-ship missile
Kh-47M2 Kinzhal (NATO: KILLJOY) hypersonic air-launched anti-ship / land attack ballistic missile
Avangard hypersonic glide vehicle for intercontinental ballistic missiles
RS-28 Sarmat intercontinental ballistic missile
Follow The Ships
The tests are being supported by three cargo ships and various smaller craft. The cargo ships themselves are interesting. The largest has been identified as the Sevmorput. This is itself extremely unusual, being nuclear-powered. Sevmorput left Murmansk on September 10 and sailed to Pankovo.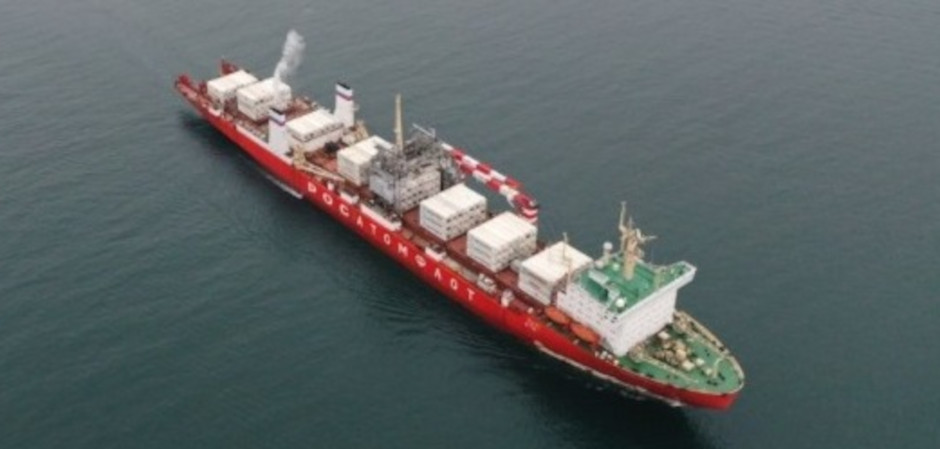 Another of the merchant ships appears to be a general cargo ship around 137 meters long. The imagery matches 3 Dutch-built vessels operated by the Arctic shipping company (ASCO) which are currently at sea. These are the Teriberka, Tibola, and Turukhan. Indications are that it is Teriberka.



The last vessel is smaller, around 85 meters in length. This may be a general supply ship. A ship matching this size and colours, the reefer Geolog Pechkurov, was trailing Teriberka when visible on terrestrial AIS in the White Sea on September 11-12. It may be her.

---
Related articles (Full index of popular Covert Shores articles)



Poseidon Intercontinental Nuclear-Powered Nuclear-Armed Autonomous Torpedo, and countering it



Russian Navy Beluga whale



Harpsichord (Klavesin) AUV


Russia seeks submarine advantage in Arctic (HARMONY system, GUGI special mission subs)