Share:


OSINT: Russia's Sarov Class special test submarine in shed
Sometimes it is what is missing rather than what is present that is interesring in a satelite image. The special purpose test submarine Pr.20120 Sarov is inextricably linked to the Poseidon (KANYON) Intercontinental Nuclear-Powered Nuclear-Armed Autonomous Torpedo. The boat spends almost all of the time moored in Severodvinsk in the vicinity of 64°35'10.42"N, 39°49'18.63"E. Unusually, the boat was out of the water in October 2018. One possibility is that she is being further modified to continue tests of the new weapon.

Original artwork of Sarov with KANYON torpedo - CLICK IMAGE FOR HIGH-RESOLUTION.

Original artwork - CLICK IMAGE FOR HIGH-RESOLUTION:


Sarov almost never moves from her moorings. On the 31st August she was there: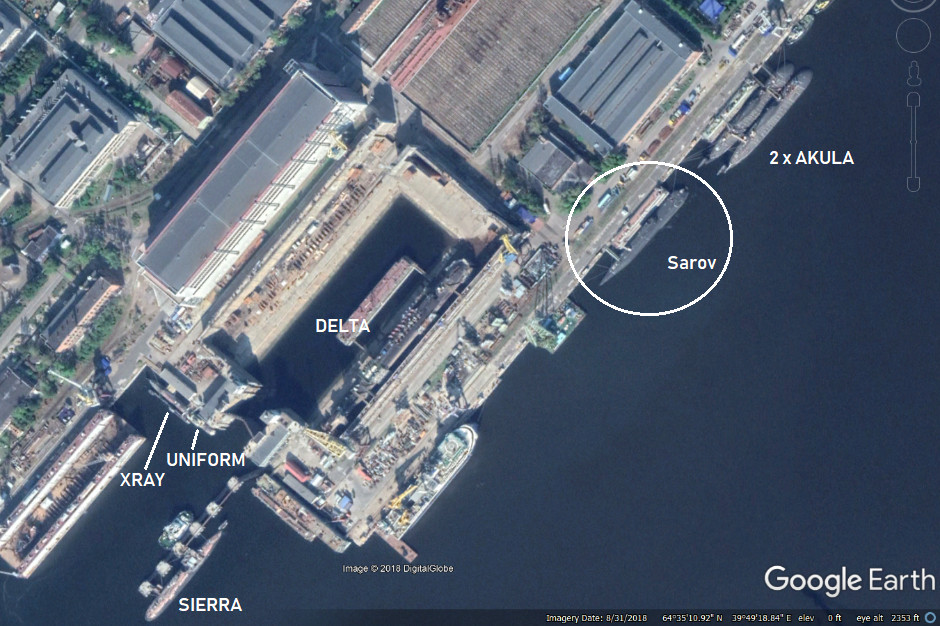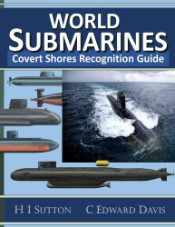 Get The essential guide to World Submarines
This Covert Shores Recognition Guide Covers over 80 classes of submarines including all types currently in service with World Navies.
Check it out on Amazon

On 15th October she had moved into a shed however.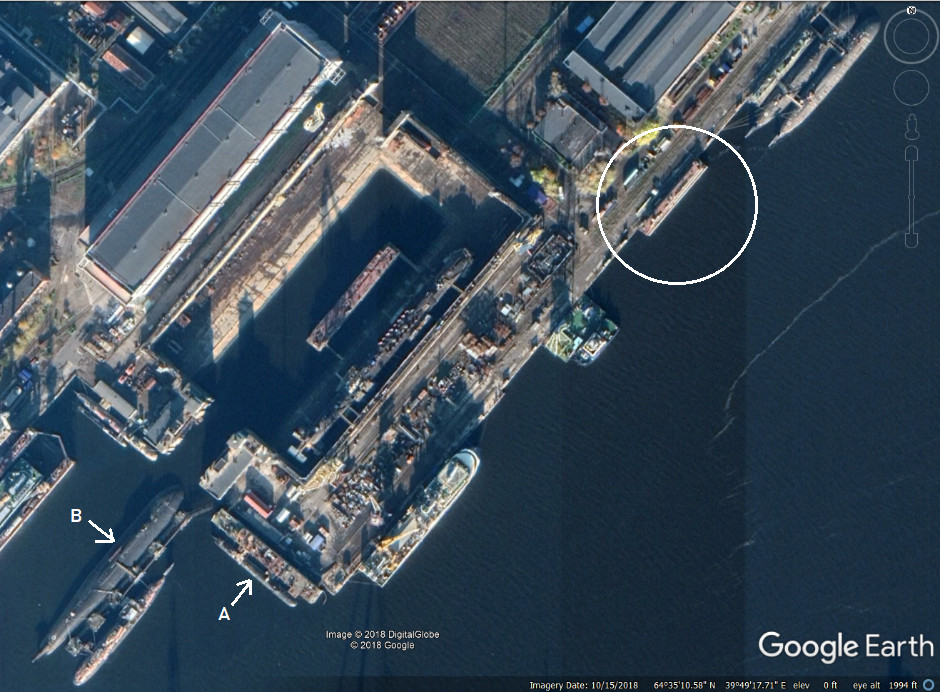 Also of note, one of the two active UNIFORM Class special mission submarines (A) and an OSCAR-II Class cruise missile submarine (B) had arrived.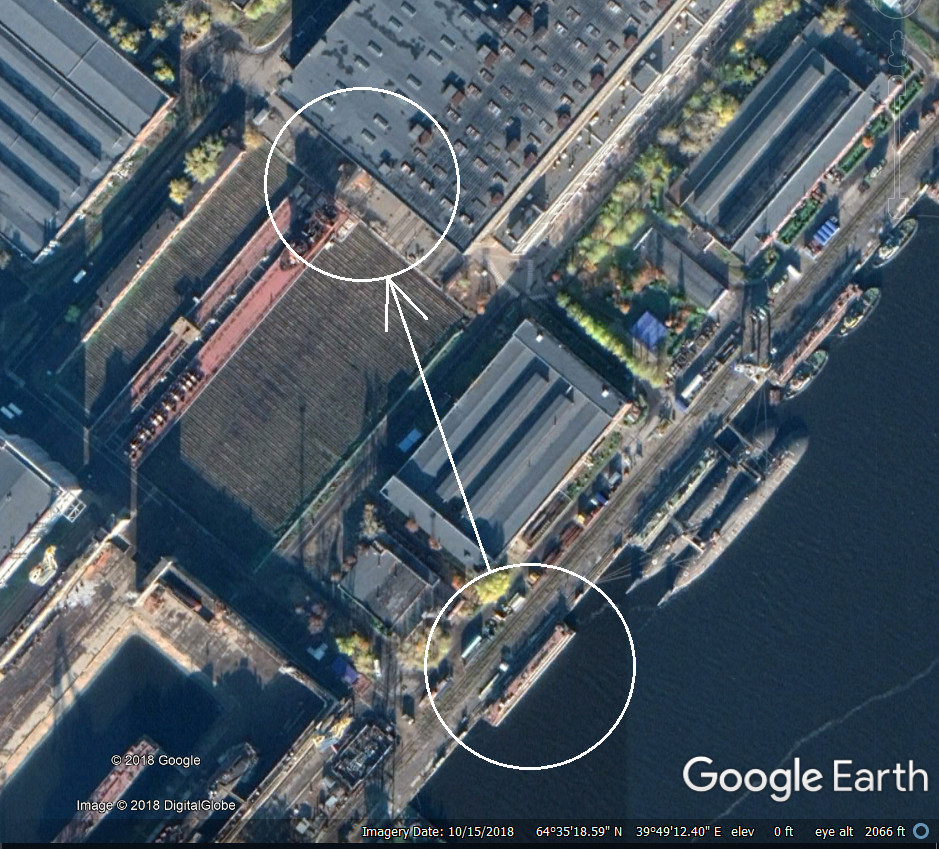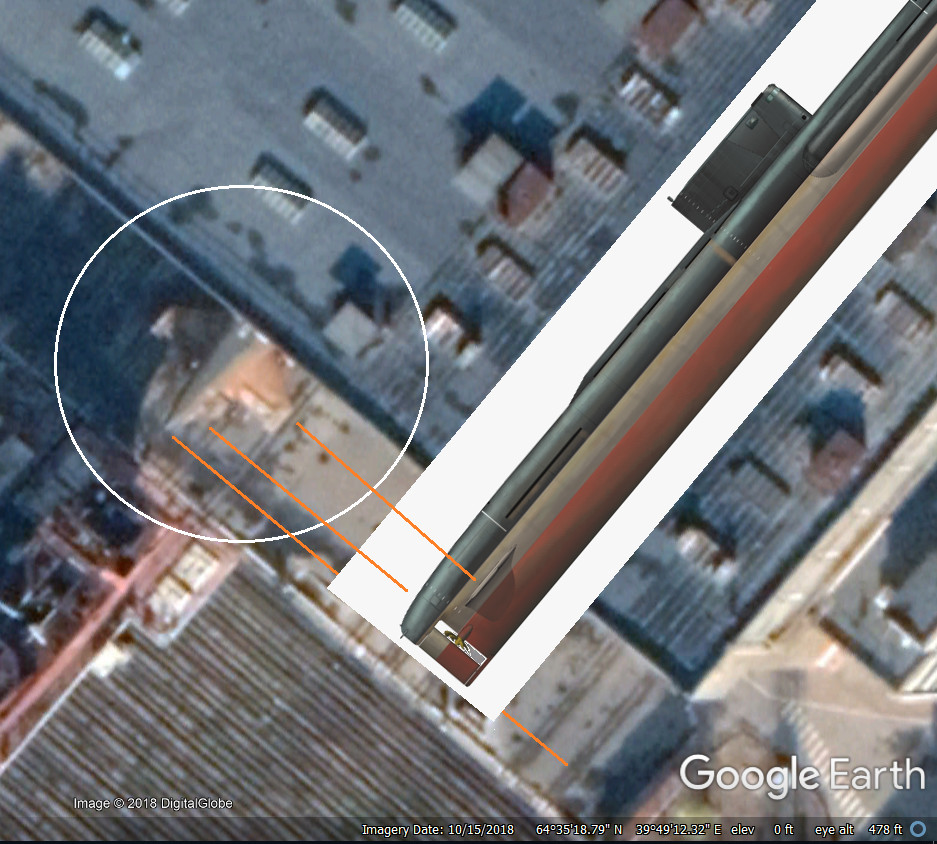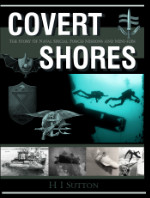 THE book on Special Forces subs Covert Shores 2nd Edition. A world history of naval Special Forces, their missions and their specialist vehicles. SEALs, SBS, COMSUBIN, Sh-13, Spetsnaz, Kampfschwimmers, Commando Hubert, 4RR and many more.
Check it out on Amazon

---
Related articles (Full index of popular Covert Shores articles)



Russian Sarov experimental sub



Project 885 'YASEN' (Severodvinsk Class) SSGN. w/Cutaway



Project 955A 'BOREI-A' Ballistic Missile Submarine. w/Cutaway



Project 705 'ALFA' class attack submarine. w/Cutaway



USS Jimmy Carter (SSN-23) Special Mission submarine



NR-1



USS Parche spy sub par-excellence. w/Cutaway



BS-64 Podmoskovye Special Mission (spy) Host Submarine



Project 09852 Belgorod Special Mission submarine (spy sub). w/Cutaway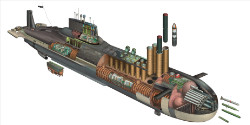 TYPHOON Class SSBN. w/Cutaway



P.09851 KHABAROVSK and KANYON (Status-6)



Russian Losharik spy sub



Russian Seismic Survey sub



Project 1910 UNIFORM Class deep diving spy sub



USS Halibut. w/Cutaway



USS Seawolf (SSN-575)



Russian X-RAY Class spy sub