200th 'Narco Submarine'
On December 9 the Coast Guard Cutter Active (WMEC 618) interdicted a low-profile vessel (LPV) in the Eastern Pacific. It is only reported now that the cutter has returned from the deployment. Although the exact payload was not reported, we can deduce that it was in the region of 3 tons, about twice that of typical LPVs. This increase is part of a trend.



Photo US Coast Guard

The vessel is a LPV-OM-VSV-8 (Low profile vessel, outboard motors, very slender vessel, 8th family).

It is the 200th incident in my Covert Shores Narco Submarines database. The database is compiled from official press releases and local media reporting from across the Americas and, occasionally, elsewhere. If 200 hundred have been caught or found, then the true number is likely to be over a thousand.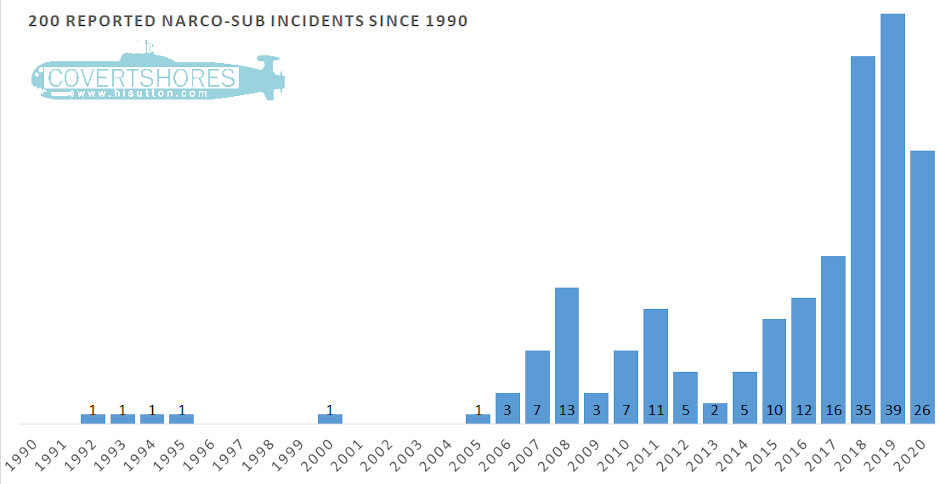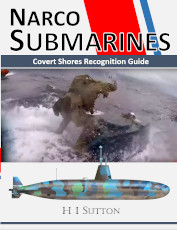 The World's ONLY Guide to
Narco Submarines
10 years of research, analyzing over 160 incidents, condensed into a handy guide. This unique book systematically breaks down the types and families. With detailed taxonomy, recognition 3-views, profiles and photos. Available on Amazon



---
Related articles (Full index of popular Covert Shores articles)


Narco Subs 101. w/Cutaway



Prohibition era Moonshine smuggler's sub


The Escape of Bernd Boettger from East Germany


Nautilus 2020 Luxury Private Submarine. w/Cutaway


LTTE Sea Tigers' sneak craft and midget subs


Armored Stealth Boat used for car smuggling by Chinese organized crime. w/Cutaway