Location Of 4th Leak On Russia's NordStream Gas Pipeline In Baltic
The September 27 attacks on the Nordstream gas pipelines near the Danish island of Bornholm is a serious international incident. There is now little doubt that it was sabotage. The explosions causing leaks in at least four places and affect both Nordstream 1 & Nordstream 2.

Despite the uncertainties inherent in hybrid warfare (and to an extent seabed warfare), eyes are on Russia.

The 4th leak was found by the Swedish Coast Guard (Kustbevakningen) and reported today. The location has not yet been confirmed but the activity of a Swedish Coast Guard ship may indicate the vicinity. It appears to be further east, i.e. upstream, of the previous leaks.

The Coast Guard ship Amfitrite has been surveying the area. It's AIS (automated information system) tracks show two parallel survey tracks. These correspond to the expected routes of the two NordStream pipelines in this area.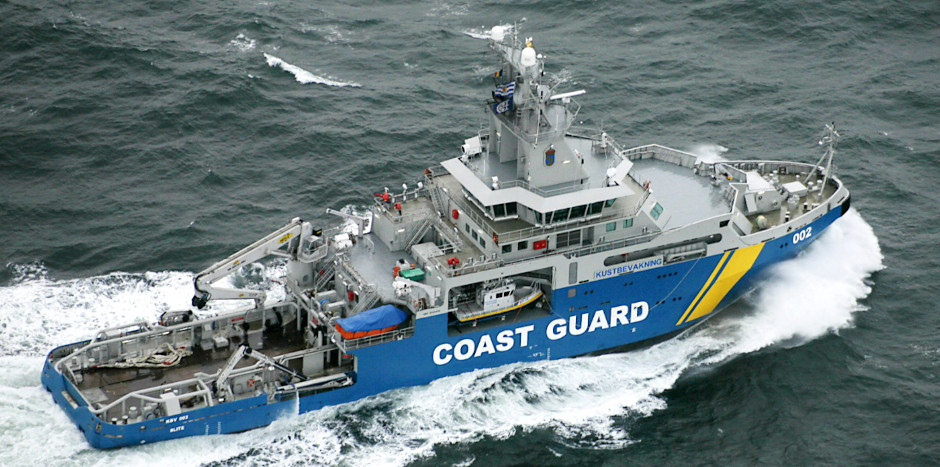 Serien class coast guard ship Triton (KBV 002), sister ship of Amfitrite. These vessels serve both in environmental protection and surveillance roles. Photo Kustbevakningen

Who Done It?
The attacks are likely to be the material of conspiracy theories forever. The allure of these theories will no doubt keep them popular despite their lack of credibility.

The strong suspicion is that Russia themselves are the most likely actor.

Russia has a long tradition of seabed warfare and has extensive investments in technologies. That wouldn't make the attack simple, real operations rarely are. And it is an impressive operation from a defense analysis perspective.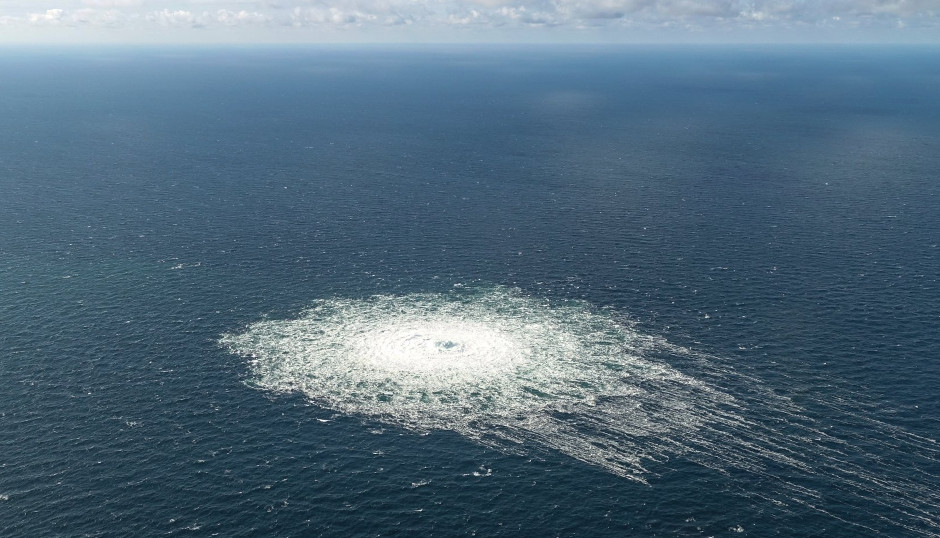 The leak on NordStream 2. Danish Air Force photo.

The Russians will have detailed knowledge of the path of the two pipes from their involvement in laying them. Even so, relatively accuracy would be needed to place explosives close enough to them.

There have been multiple Russian exercises in the Baltic including increased warship activity near Bornholm in June. Just a week before the attacks there was increased submarine activity.

There are several theories which, at this stage, cannot be ruled out:

Explosives positioned over the pipes using underwater vehicles, possibly well in advance
Explosives placed during construction phase
Explosives placed inside the pipes, possibly using Pigs (pipeline inspection gadgets). These normally require flow and would narrow down suspects if used
Explosives laid by surface vessel
Torpedoes - seems least likely
I am awaiting further information about the investigations to learn how it was done.

There is one major take-away however. Regardless of who is responsible, the attacks may be the wake-up call governments need to take seabed warfare seriously.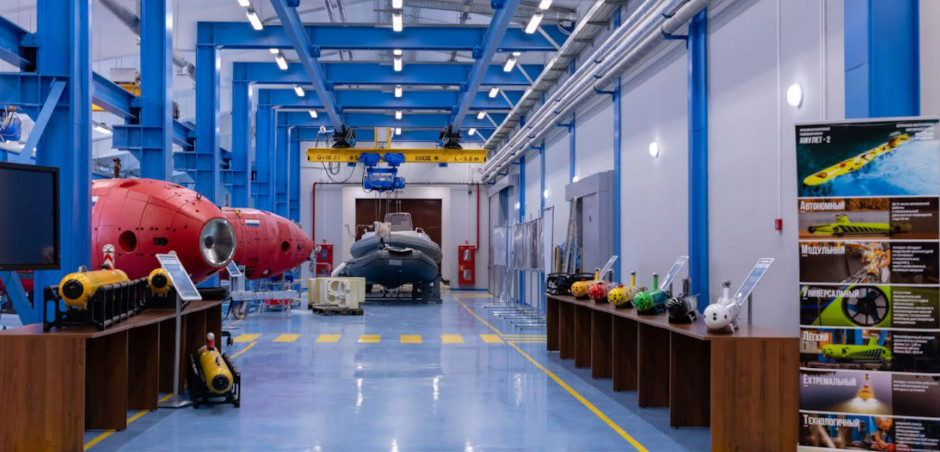 Russian design bureau Rubin has recently opened a new center for Autonomous Underwater Vehicles development in St. Petersburg.

---
Related articles (Full index of popular Covert Shores articles)



Garmoniya-GUIDE AUV



Russian Navy Beluga whale



Project 09852 Belgorod Special Mission submarine (spy sub). w/Cutaway



Russian Losharik spy sub


Russia seeks submarine advantage in Arctic (HARMONY system, GUGI special mission subs)



Yantar spy ship loitering over undersea cables