OSINT: new BOREI-II class SSBN is lengthened


Although it is well understood that Russia's latest Pr.955A Borei-II Class ballistic missile submarine is greatly redesigned relative to the initial three Borei's, fresh commercial satellite imagery available on Google Earth's history layers shows that the latest boat is also longer than the baseline version.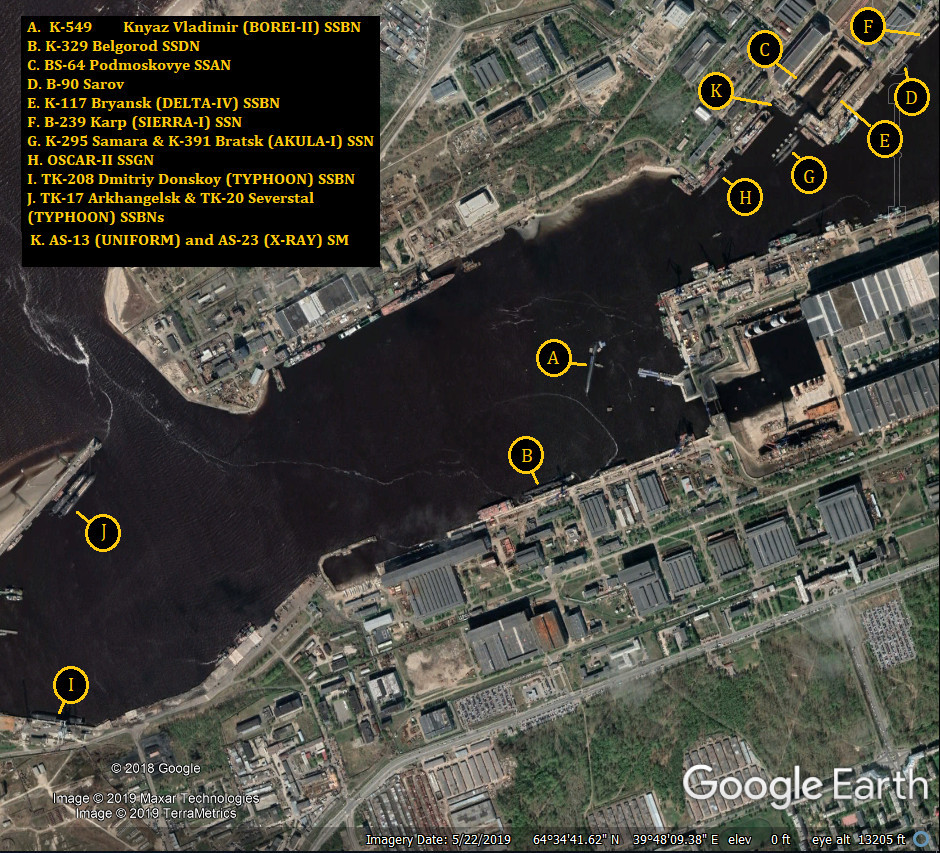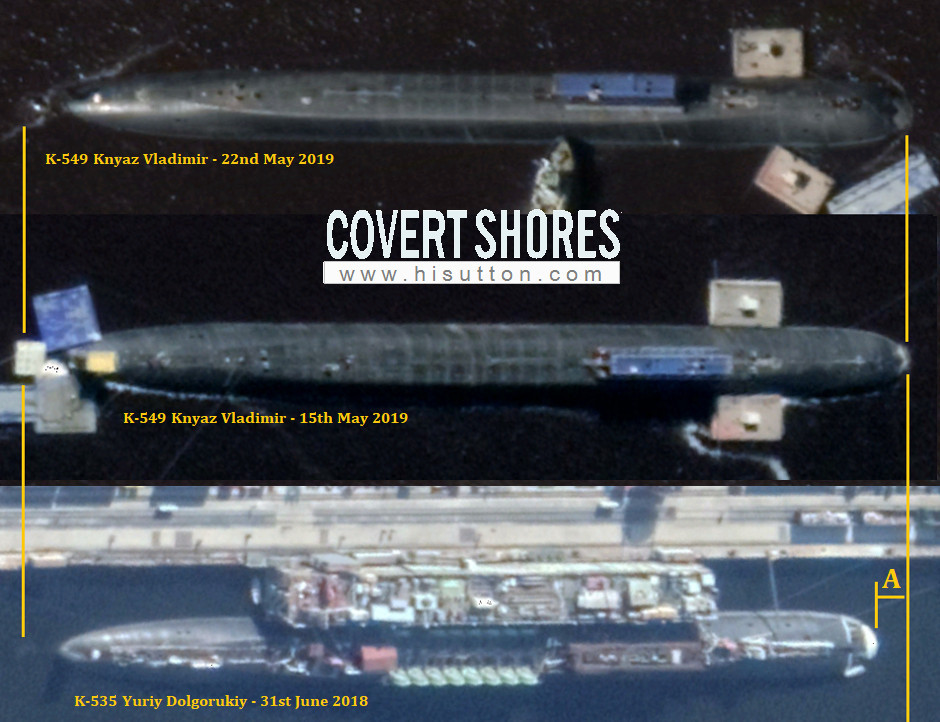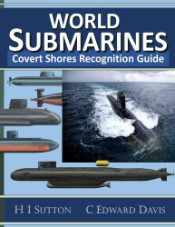 Get The essential guide to World Submarines
This Covert Shores Recognition Guide Covers over 80 classes of submarines including all types currently in service with World Navies.
Check it out on Amazon

The increased length, approximately 6 meters (20 feet) appears to be confined to the bow section. This raises questions as to whether the sonar is significantly changed. The flank arrays on the Borei-II are confirmed to be different, but the main bow array remains unknown in public domain.


---
Related articles (Full index of popular Covert Shores articles)



Project 955A 'BOREI-A' Ballistic Missile Submarine. w/Cutaway



SNLE-3G next-generation French SSBN



USS Jimmy Carter (SSN-23) Special Mission submarine



HUSKY Class future attack submarine



BS-64 Podmoskovye Special Mission (spy) Host Submarine



Project 09852 Belgorod Special Mission submarine (spy sub)



Project 885 'YASEN' (Severodvinsk Class) SSGN. w/Cutaway



Poseidon Intercontinental Nuclear-Powered Nuclear-Armed Autonomous Torpedo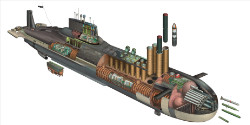 Russian Typhoon Class SSBN



North Korean Gorae Class SSB



P.09851 KHABAROVSK and KANYON (Status-6)



INS Arihant, Indian SSBN and .2