Share: _ _

First narco-USV
Although 'narco-subs' are largely a Latin American phenomenon, Italian law enforcement routinely deals with go-fast boats and other smuggling vessels transporting marijuana across the southern Adriatic from Albania to Italy. On 22nd June metropolinotizie.it reported that a craft was intercepted that may drastically change the threat profile in the region and potentially foretell of similar developments elsewhere: a sea-going unmanned surface vessel (USV) for smuggling drugs.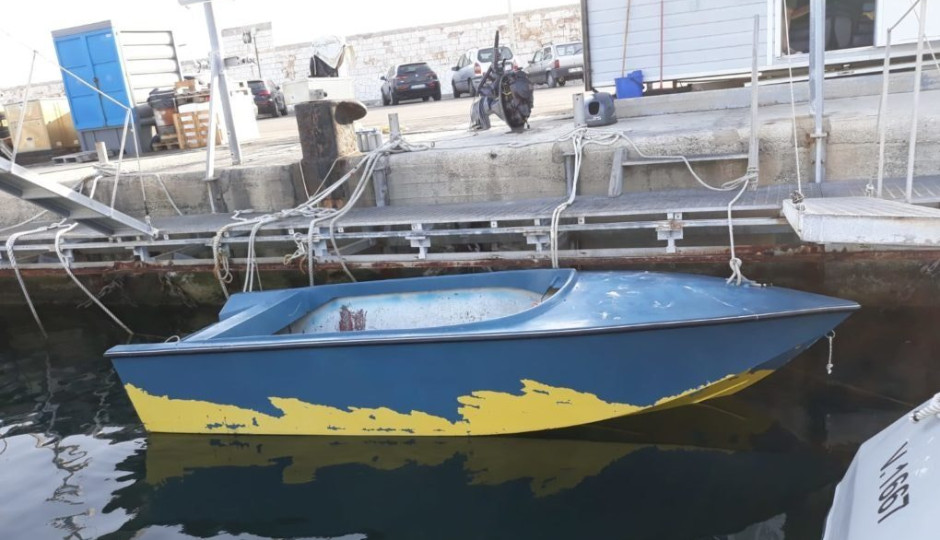 The craft after being unloaded at Otranto. Note the outboard motor on the quay behind it. Vicinity 40° 8'52.34"N, 18°29'48.63"E.

The small open-topped 'punt' style craft had a single steerable outboard motor controlled by a simple GPS or radio control unit. The modest payload was two packages of marijuana totaling 37 kilograms.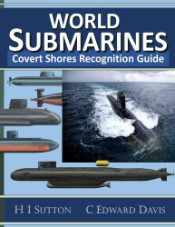 Get The essential guide to World Submarines
This Covert Shores Recognition Guide Covers over 80 classes of submarines including all types currently in service with World Navies.
Check it out on Amazon



The vessel was intercepted near to Otranto, Lecce, on the southern tip of the heel of Italy at the entrance to the Adriatic. This area suggests that the point of departure was likely in Albania, with the craft taking a short route of ~50 nautical miles. Drug-running go-fast boats frequently depart Durrës area of Albania heading for the Brindisi coast, a distance of around 80 nautical miles: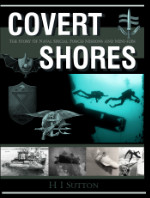 The ultimate book of Special Forces subs Covert Shores 2nd Edition is the ONLY world history of naval Special Forces, their missions and their specialist vehicles. SEALs, SBS, COMSUBIN, Sh-13, Spetsnaz, Kampfschwimmers, Commando Hubert, 4RR and many more.
Check it out on Amazon

---
Related articles (Full index of popular Covert Shores articles)


Nautilus 2020 Luxury Private Submarine. w/Cutaway


Cutaway of Jules Verne's Nautilus. w/Cutaway


Turbinia, the first steam turbine boat (1894)


Armored Stealth Boat used for car smuggling by Chinese organized crime. w/Cutaway


Narco Subs 101. w/Cutaway


LTTE Sea Tigers' sneak craft and midget subs