Updated. Originally posted 18th June 2019
29SS: Japan's Future Submarine


Japanese submarine builder Mitsubishi Heavy Industries showed off the 29SS next generation submarine design. The design is also shown in Japanese Ministry of Defense sources suggesting official endorsement by the Japanese Maritime Self-Defense Force (JMSDF). Research and Development phase is planned from 2025-28.

Japan's current generation Sōryū class are among the largest and most sophisticated conventional submarines in the world. The new design appears based on the Sōryū class with its distinctive bow form and hull outline, but differs significantly in the sail and hydroplane arrangement.


The 29SS' sail is reduced in height and faired in to a greater extent than the current boats. It's streamlined form is reminiscent of the Russian ALFA and AKULA classes although in fairness it's not a copy and there are other examples of a similar sail form. If anything the Japanese design is even lower profile.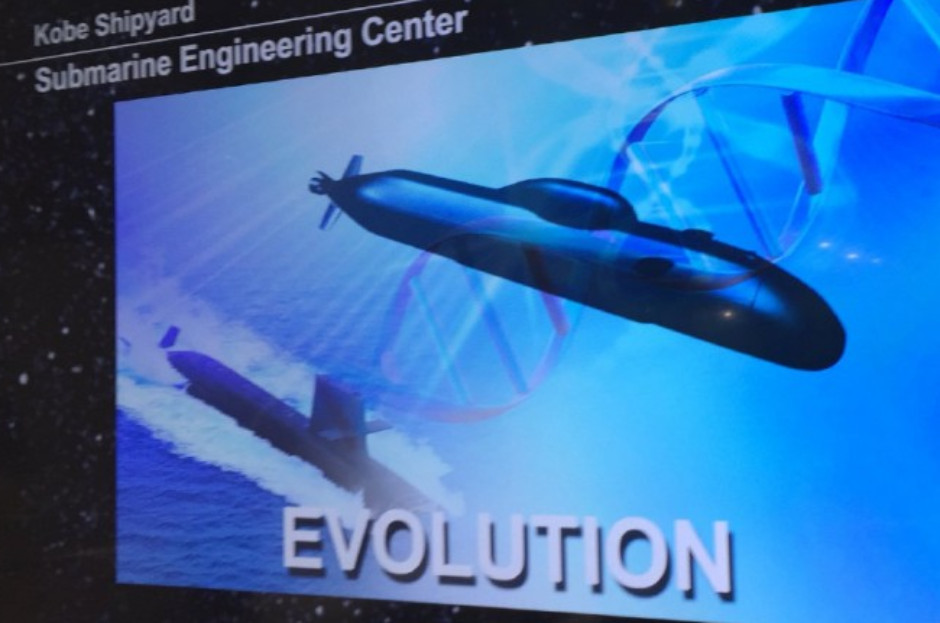 Via Twitter

The sail is also positioned further aft than on existing classes with the now planes moved to the upper hull, well forward of the sail.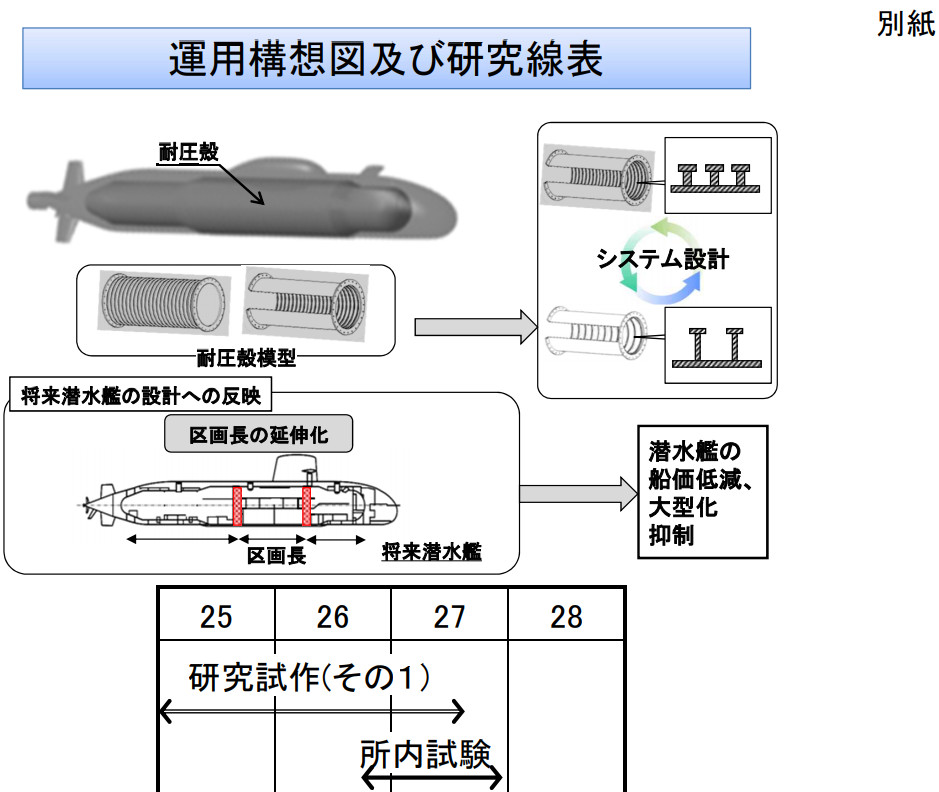 A Japanese Ministry of Defense document (https://www.mod.go.jp/j/approach/hyouka/seisaku/results/24/jizen/sankou/11.pdf) shows the same 'Future Submarine', detailing enhancements to the construction of the core pressure hull. The schematic in the center is the current Sōryū class.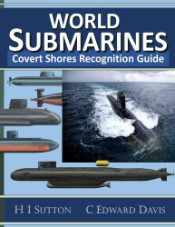 Get The essential guide to World Submarines
This Covert Shores Recognition Guide Covers over 80 classes of submarines including all types currently in service with World Navies.
Check it out on Amazon

Unusually for a conventional submarine the graphic appears to show a pump-jet. These are optimized for faster travel which may be a hint to a shift in propulsion performance for a conventional submarine.



Via Twitter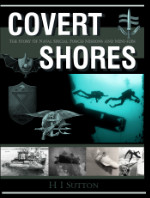 THE book on Special Forces subs Covert Shores 2nd Edition. A world history of naval Special Forces, their missions and their specialist vehicles. SEALs, SBS, COMSUBIN, Sh-13, Spetsnaz, Kampfschwimmers, Commando Hubert, 4RR and many more.
Check it out on Amazon

The latest Japanese submarines are reported to have lithium-ion batteries in place of Air Independent Power (AIP). It seems likely that this design capitalizes on Japan's growing experience and lead in the submarine application of this technology.

---
Related articles (Full index of popular Covert Shores articles)



Chinese Sailless Submarine



Swedish A21 Flundran AIP attack submarine



British SSN(R) next generation Royal Navy SSN



Attack Class



SMX-31 future submarine concept ('The Electric') w/Cutaway



Project 885 'YASEN' (Severodvinsk Class) SSGN. w/Cutaway



Type-XXIXH stealth U-Boat. w/Cutaway



A-26 Blekinge Class attack submarine. w/Cutaway



Project 705 'ALFA' class attack submarine. w/Cutaway



Sweden's nuclear powered submarine project (A-11A)



HUSKY Class future attack submarine



Japanese Ko-Hyoteki midget submarine of WW2 - Pearl Harbor attack



Japanese Ha201 Sen-Taka-Sho fast attack submarine of WW2



HDS-500 Midget Submarine



XLUUV armed extra-large UUV

















World survey of AIP submarines