Fifth Narco VSV
A Narco-VSV (Very Slender Vessel) has been intercepted by the US Navy. The Cyclone Class patrol boat USS Zephyr (PC 8), with a US Coast Guard detachment aboard, seized the vessel in the Eastern Pacific on 7th April 2018. The boat was ablaze, with the fire presumably started deliberately by the crew in a bid to destroy the evidence as Law Enforcement approached.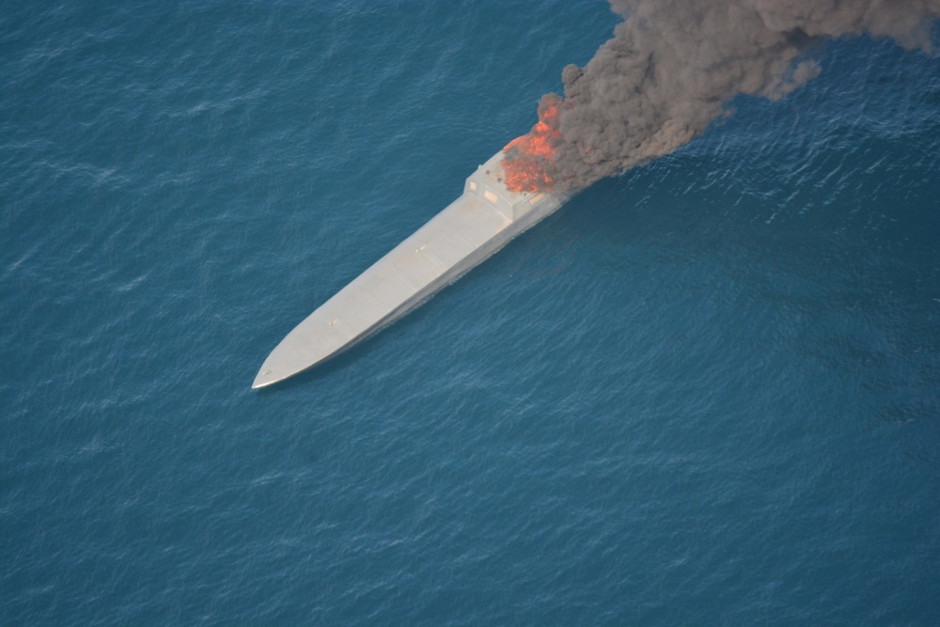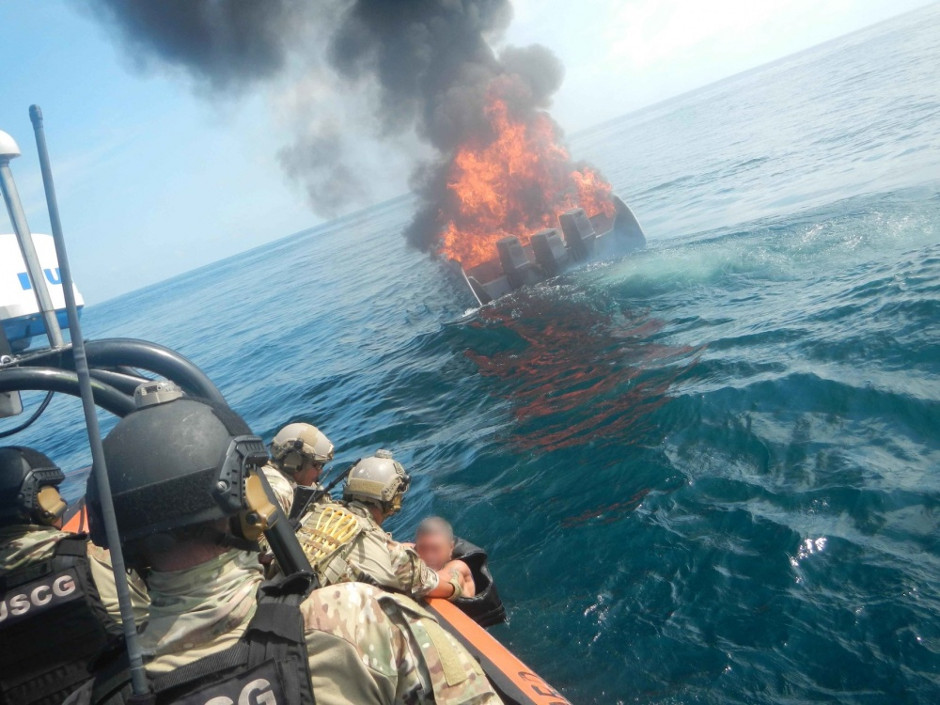 This is the fifth incident involving a VSV styled Narco Sub (see Here and Here). The layout is almost identical to previous vessels although it appears slightly less slender (length to width ratio) and the cockpit windows are less streamlined. The triple outboard motors and four-man crew are typical of this family of narcosubs.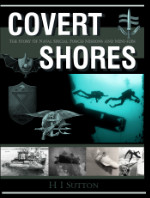 THE book on Special Forces subs Covert Shores 2nd Edition. A world history of naval Special Forces, their missions and their specialist vehicles. SEALs, SBS, COMSUBIN, Sh-13, Spetsnaz, Kampfschwimmers, Commando Hubert, 4RR and many more.
Check it out on Amazon

The fire was extinguished and 1,080 lb of cocaine was removed before it sank: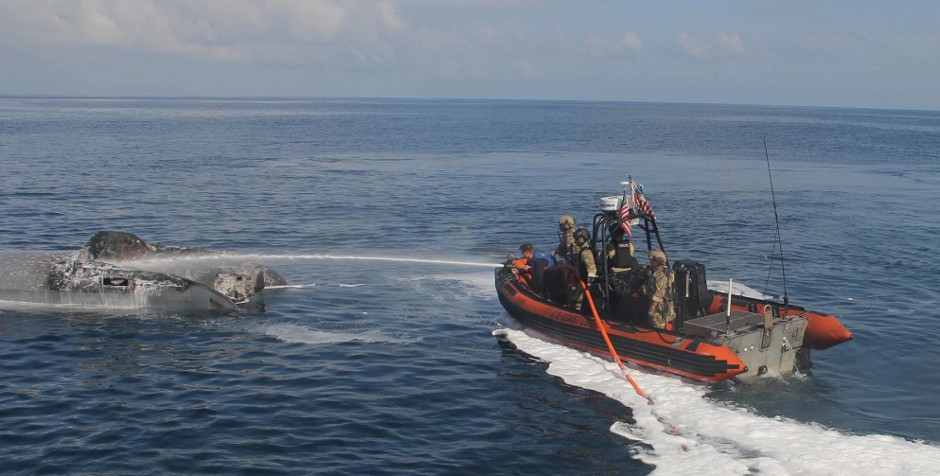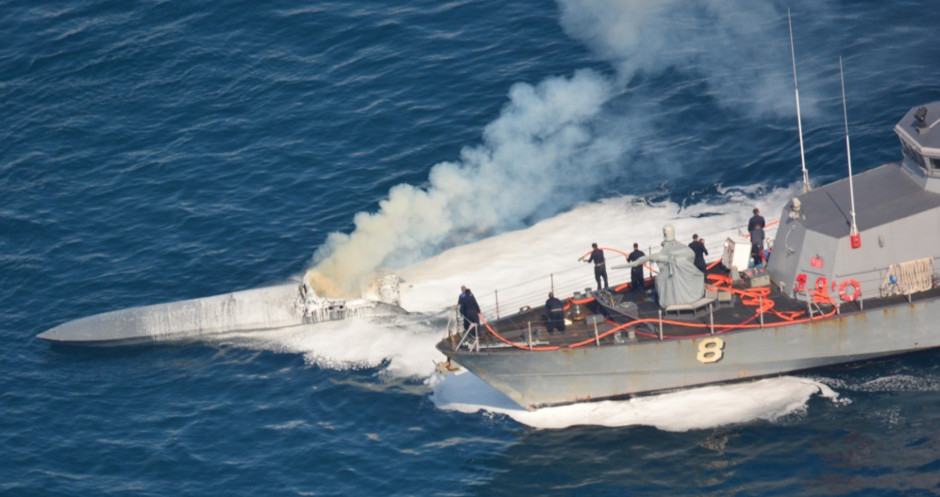 Other recent Narco-Sub incidents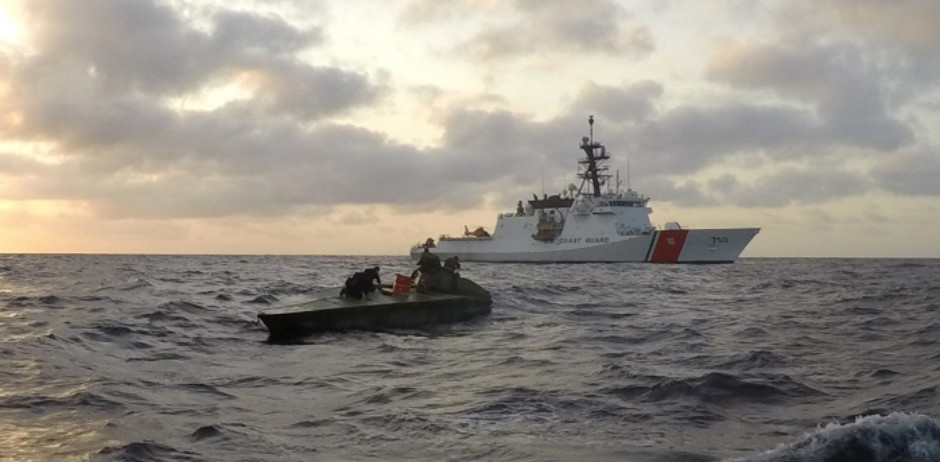 Another narco sub was intercepted by US Coast Guard Cutter Bertholf on 3rd March, although it belongs to a separate family of craft. This non-VSV also has outboard motors, but has a comparatively high-running semi-planing hull. Video Here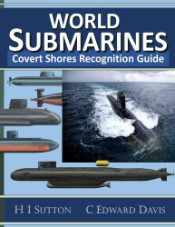 Get The essential guide to World Submarines
This Covert Shores Recognition Guide Covers over 80 classes of submarines including all types currently in service with World Navies.
Check it out on Amazon

Update: Narco sub intercepted by Guatemalan Gov.
It was reported on 28th April 2018 that officers from the counter-narcotics unit (Fiscalía de Delitos de Narcoactividad) had intercepted a narcosub in the Eastern Pacific. The craft is a Low Profile Boat (LPV) with rear cockpit and outboard motors. It has some close similarities to the Narco-VSV family but a different cockpit.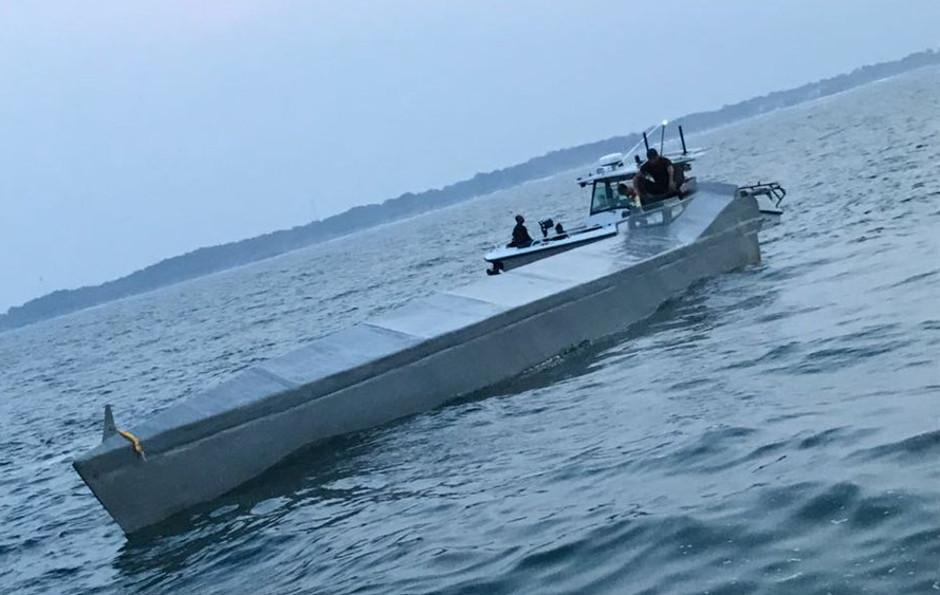 https://twitter.com/MPguatemala/status/990310654937624577
---
Related articles (Full index of popular Covert Shores articles)


Narco Subs 101


Armored Stealth Boat used for car smuggling by Chinese organized crime


Cutaway of Jules Verne's Nautilus


LTTE Sea Tigers' sneak craft and midget subs



MSV-75 midget sub design



Iranian Fateh Class SSK



HDS-500 Midget Submarine



Maritalia GST-23+ Midget Submarine



Chinese MS200 midget submarine