OSINT: China's Radar Cross-Section Test Facility For Stealth Aircraft

China is developing a large number of low-observable ('stealth') aircraft and uncrewed air vehicles. These include flying wing designs such as the GJ-11 and CH-7 designs. However in order to validate their stealth qualities, a large radar test facility has had to be built. The site is about 70km (44 miles) south west of Beijing, in the vicinity of 39°22'9.66"N, 115°56'23.90"E.

I do not normally do OSINT (open source intelligence) pieces on aviation topics but this one is interesting. So let's go a bit off-topic...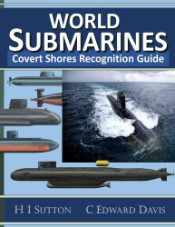 Get The essential guide to World Submarines
This Covert Shores Recognition Guide Covers over 80 classes of submarines including all types currently in service with World Navies.
Check it out on Amazon

Based on Google Earth, the facility was not present in 2008, but was there in 2013. Looking a bit like a small airport, the central 'runway' was 2.3 km long (1.45 miles). But this is not for aircraft to land or take of from. It is interrupted by two radar testing pedestals. and had a hangar at the eastern end. This structure can be rolled back on rails to reveal a third pedestal. And a forth smaller pedestal was located off to one side.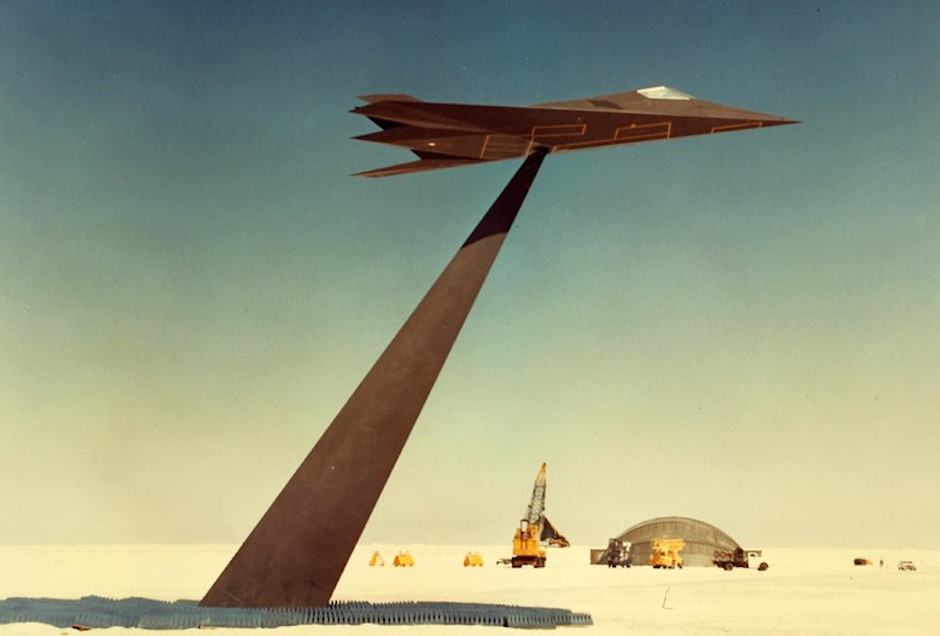 Classic photograph of Lockheed's HAVE BLUE stealth on a pedestal. As with the Chinese site, this arrangement was used to measure the radar cross-section. The HAVE BLUE (note inward canted tails) directly led to the F-117A Nighthawk, aka 'Stealth Fighter'

The basic concept is to place an aircraft, or an appropriate model of one, on the pedestal. Radars are then aimed at it to test the returns. These pedestals are mobile and can be moved, as is seen in some of the imagery on Google Earth.

Since 2013 the site has been successively improved. The apron at the western end has been enlarged and a large hangar was built in 2016. There appear to have been spikes in activity in 2016-17 and again in 2020-21. However imagery available on Google Earth is intermittent.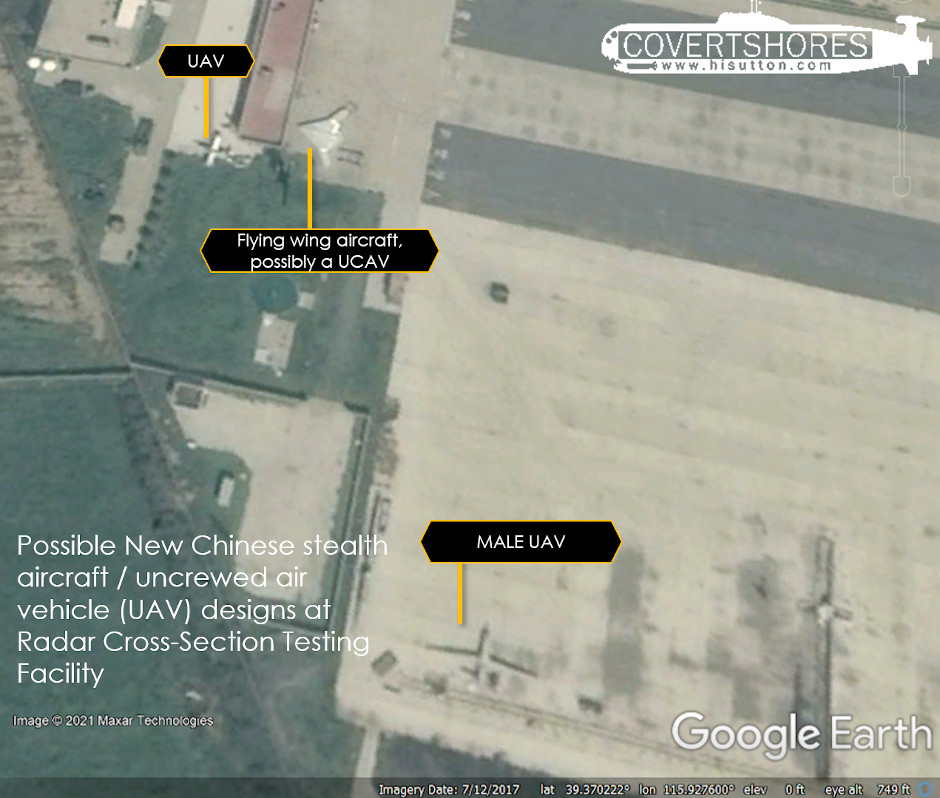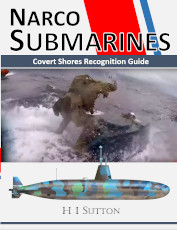 The World's ONLY Guide to
Narco Submarines
10 years of research, analyzing over 160 incidents, condensed into a handy guide. This unique book systematically breaks down the types and families. With detailed taxonomy, recognition 3-views, profiles and photos. Available on Amazon



---
Related articles (Full index of popular Covert Shores articles)



F-117 of the Seas: Lockheed's Stealth Submarine design



Chinese Navy's Advanced Submarine Type-039C Yuan Class. w/Cutaway



Chinese Sailless Submarine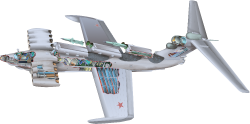 Lun Class Ekranoplan (Wings in Ground Effect) w/Cutaway