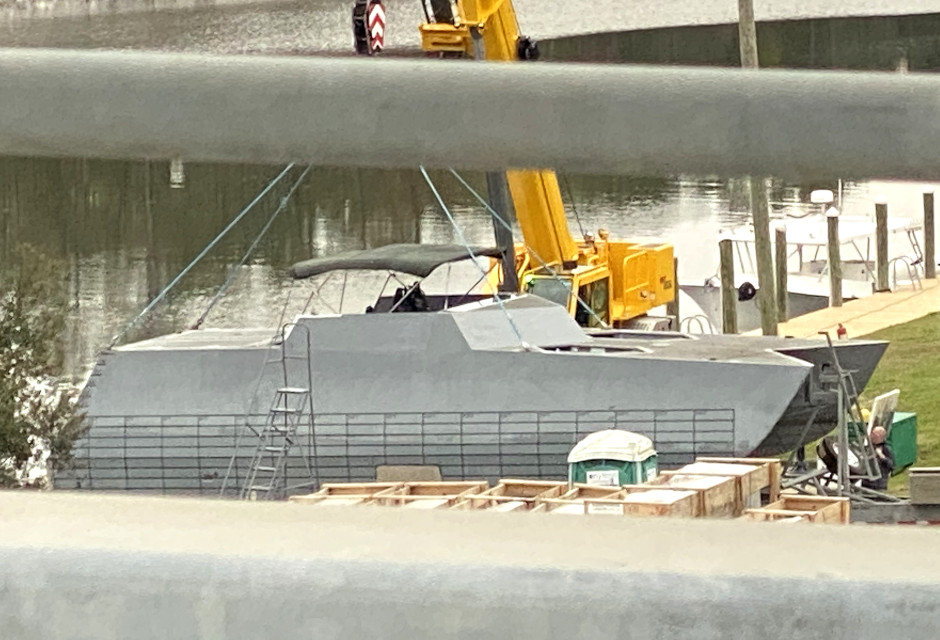 CLICK to Enlarge. Image by Mark Sowerbutts (Twitter) via WarshipCam (Twitter).

Mystery Stealth Boat in Gulfport, Mississippi Partially Identified

A candid photo of a previously unreported low-observable (stealth) boat has surfaced on social media. The catamaran is seen being lifted into (or possibly out of) the water at Gulfport, Mississippi.

Although we cannot yet put a name or designation to it, or give the back story, we can deduce its manufacturer and some basic family linages. The photo has been geolocated to US Marine Inc (USMI) on the river Bernard Bayou. USMI have a long history of building high-specification riverine and inshore special forces vessels. One of their major customers has been USSOCOM, including Naval Special Warfare (NSW) which contains the US Navy SEALs. USMI previously supplied the SEALs with High-Speed Boats (HSB) and the better known Mk.V Special Operations Craft.

More recently they won a substantial order to build Combatant Craft Assault (CCA). This is particularly relevant as the new catamaran shares some major features with the CCA. In fact the new vessel can be characterized as a catamaran CCA, at least in appearance.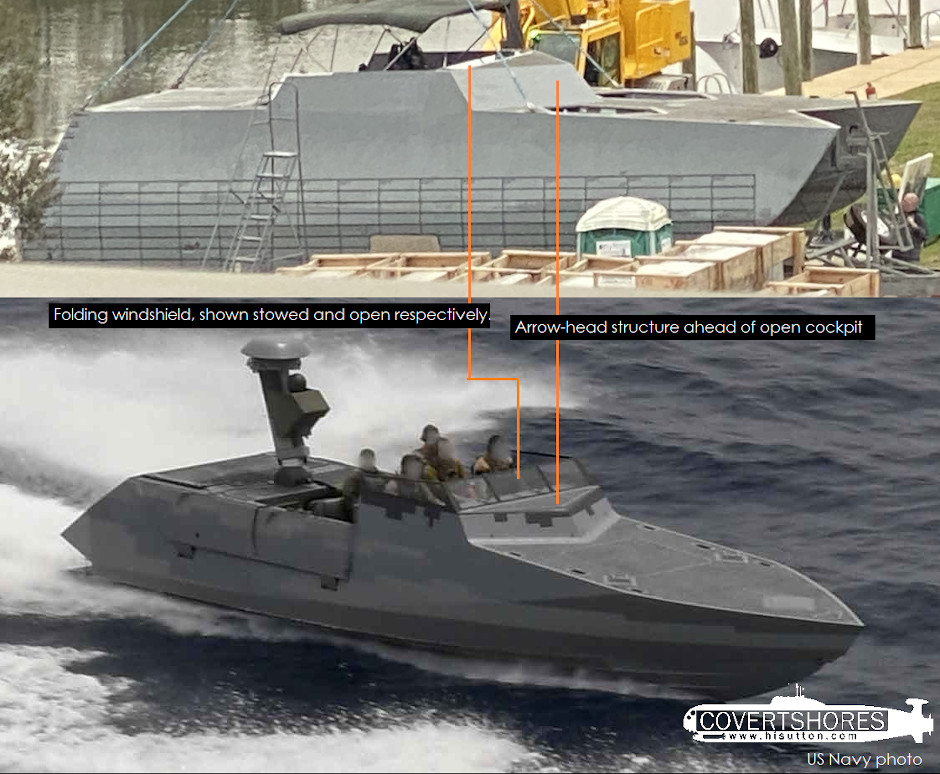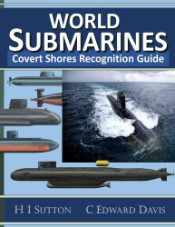 Get The essential guide to World Submarines
This Covert Shores Recognition Guide Covers over 80 classes of submarines including all types currently in service with World Navies.
Check it out on Amazon

The open cockpit appears close to identical between the two types. This allows a basic scaling to estimate the new vessel's dimensions. The CCA is 41 feet (12.5 meters) long and has a beam of 8.9 feet (2.7 meters). Using the cockpit for scaling, the new vessel appears slightly shorter than the CCA, at around 38-39 feet (11.7 – 12 meters). The beam will likely be the same. The CCA is 7 feet tall (2.2 meters), although the new craft appears taller overall.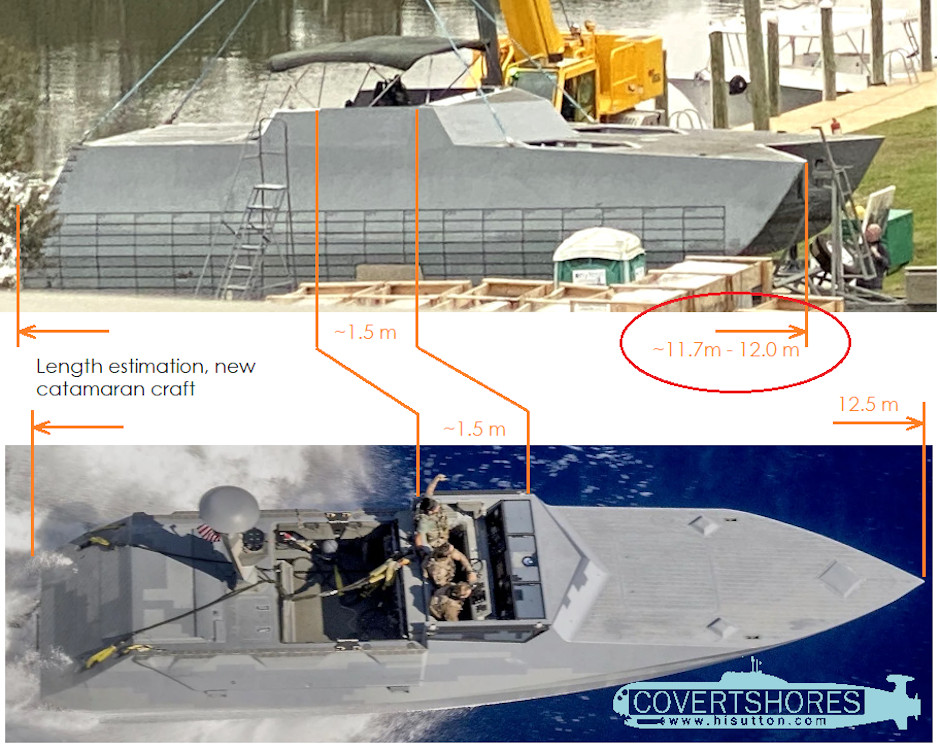 Outwardly the new type appears to have fewer seats that the CCA, but also has a much larger stern area. This may hint at some form of internal hangar at the back, possibly for special forces watercraft or uncrewed underwater vehicles (UUVs).

We can only speculate about the customer. It is possible that it is a speculative build, or for export. Or that it fulfills a sensitive requirement for the US Navy.

---
Related articles (Full index of popular Covert Shores articles)






World survey of Special Operations Craft


Explosive Boats world history



Low Visibility Craft Semi-Submersible dolphin delivery vehicle.




CCH (Combat Craft Heavy) SEALION and Alligator Semi-Submersible Boats. w/Cutaway