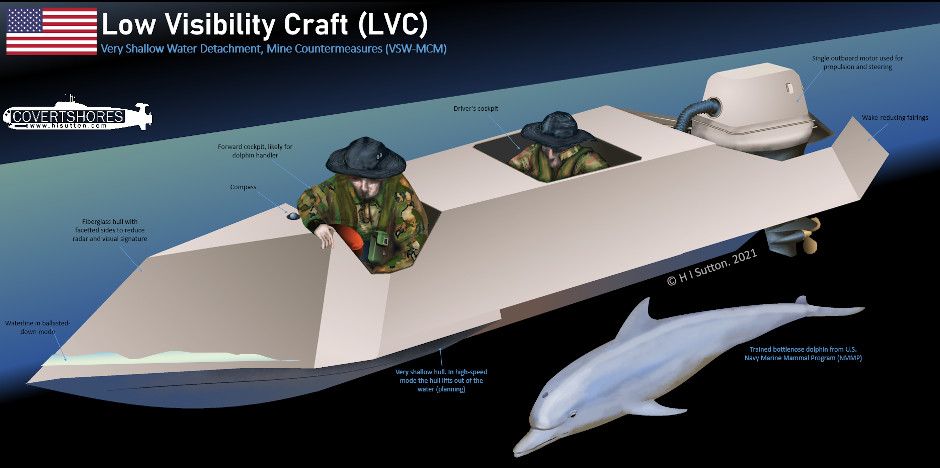 CLICK to enlarge. Original artwork.

Rare US Navy vehicle, the Low Visibility Craft (LVC) for Dolphin Delivery

Imagine a little-talked about military unit made up of U.S. Navy SEALs, Explosive Ordinance Disposal (EOD) divers and U.S. Marine Corps Force Recon guys. Give them trained Navy dolphins, and ask task them with developing new tactics. If this all sounds too much like a bad Hollywood movie plot, well, it is not. This really happened.

And the unique Low Visibility Craft they came up with is particularly interesting.

In 1997 the US Navy formed a Very Shallow Water (VSW) MCM Test Detachment to demonstrate the feasibility of countering mines inshore. The unit was made up of Explosive Ordnance Disposal (EOD) divers, Naval Special Warfare (NSW/SEAL), and Marine Corps Force Reconnaissance divers. They were equipped with bottlenose dolphins from the U.S. Navy Marine Mammal Program (NMMP). The dolphins came from Mk.4 and Mk.7 teams.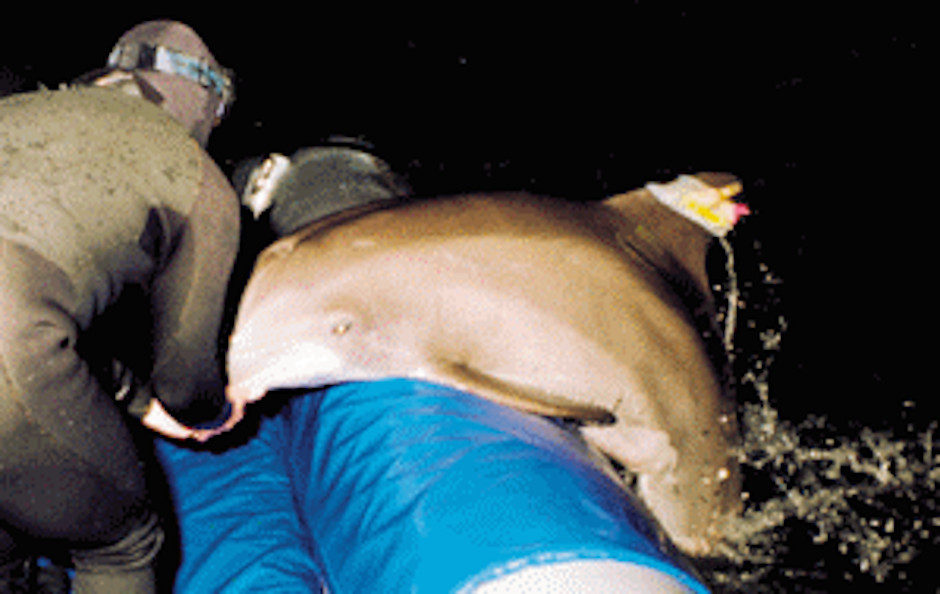 Trained Bottlenose Dolphins working with the VSW-MCM detachment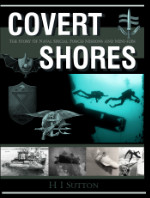 THE book on Special Forces subs Covert Shores 2nd Edition. A world history of naval Special Forces, their missions and their specialist vehicles. SEALs, SBS, COMSUBIN, Sh-13, Spetsnaz, Kampfschwimmers, Commando Hubert, 4RR and many more.
Check it out on Amazon

A classic tool of asymmetrical warfare, mines were (and are) a very real threat to sophisticated navies. This had been proven in the 1980s tanker war and brought to front of mind during the 1991 Gulf War. Countering Iraqi mines had called for unconventional and undeveloped solutions. At one point U.S. Navy SEALs in Swimmer Delivery Vehicles were used to map bottom mines using their sonar. Dolphins had also been employed.

So, in line with a wider shift towards littoral capabilities, the U.S Navy set about developing tactics and tools to counter mines in very shallow water. This was defined as between 10 and 40 feet (3 - 12 meters) in depth.

Dolphin Delivery Vehicle
One unique idea which was explored was the low-observable dolphin delivery boat, or Low Visibility Craft (LVC). Information is limited and only a couple of photos have been shared online.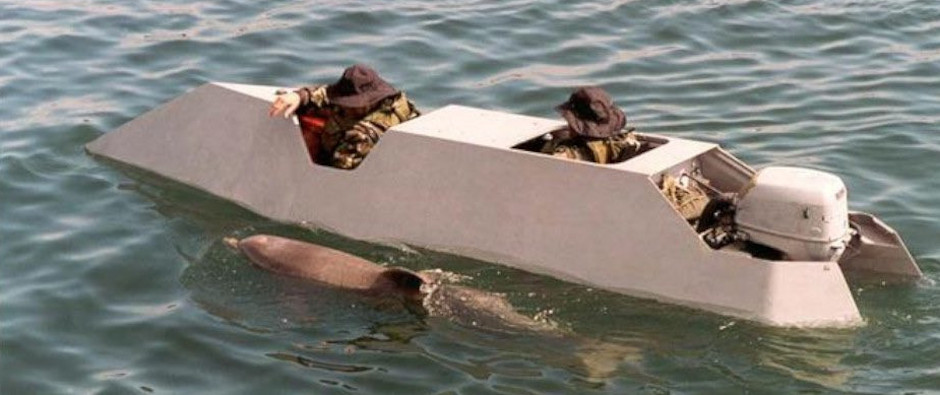 Although great swimmers the endurance of the dolphins is limited. So generally they are ferried to their target area by the dolphin handlers in a boat. Ordinarily this would be an inflatable boat or a Boston Whaler with cut down transom. However this is lacks discretion, particularly against sophisticated adversaries with radar.

This semi-submersible boat sought to remedy this. It could (it seems) ballast down when operating inshore. This would further reduce its radar signature, protecting the operation from detection.

It was approximately 5.5 meters (18 ft) long and 1 meter (3.3 ft) across. The crew were two people with, I believe, the driver in the rear cockpit.

Dolphins are far superior to humans as swimmers and use their natural sonar to 'sea' in murky or dark water. They can place markers on moored mines so that EOD divers, or UUVs (Uncrewed Underwater Vehicles), can dispose of them later.

Analysis of Open Sources suggests that at least 4 were built, being based at San Diego. Although the current status is unclear and they are unlikely to still be in operation. Hopefully this article will encourage more information to come out regarding this interesting yet generally unreported part of US Navy history.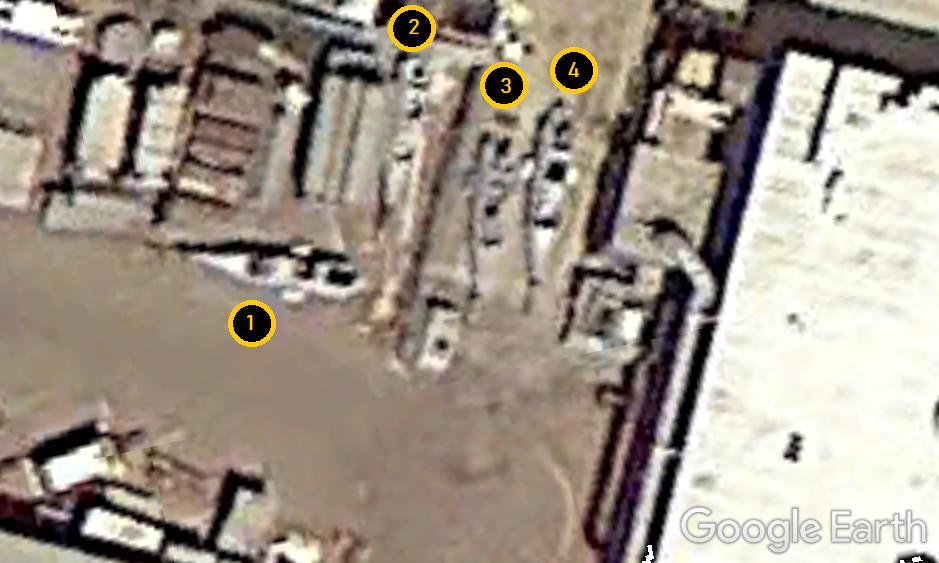 4 LVC are visible in this Google Earth Image.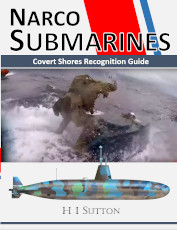 The World's ONLY Guide to
Narco Submarines
10 years of research, analyzing over 160 incidents, condensed into a handy guide. This unique book systematically breaks down the types and families. With detailed taxonomy, recognition 3-views, profiles and photos. Available on Amazon



The LVC Lives On?
Although I have not been able to confirm this, the LVC appears to have been built by LBI Inc. of Groton, Connecticut. They have developed an Uncrewed Surface Vehicle (USV) using the LVC design. It is designed to deploy uncrewed underwater vehicles (UUVs) and Remotely Operated Vehicles (ROVs). The prototype utilized the existing LVC deck shape above the chine, but re-engineered the underside. Most visibly, this appears to have two semi-submerged outriggers which may be where the UUVs are carried. The motor is also covered.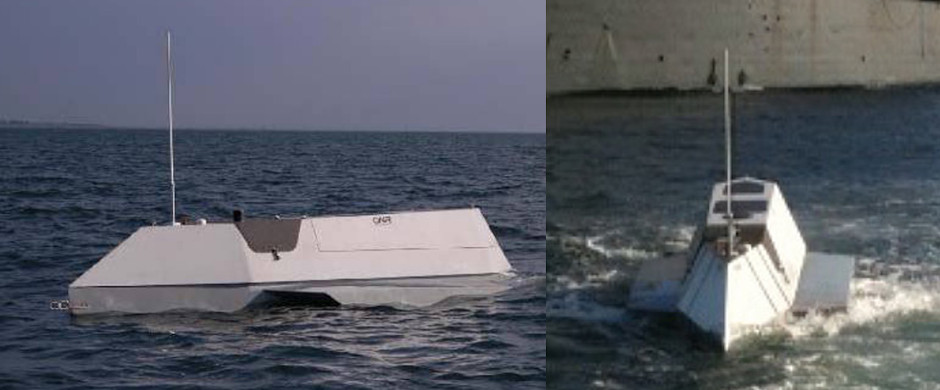 From LBI Website.

In 2009 LBI were awarded a Navy contract for a Station-Keeping Low-Visibility Craft. The vessel, presumably the LVC above, was described in public documents as an "unmanned semi-submersible surface craft with an innovative wave piercing, planing and ballasted hull form". Mine countermeasures (MCM) and Intelligence Surveillance and Reconnaissance (ISR) missions were envisioned.

---
Related articles (Full index of popular Covert Shores articles)



Russian Navy Beluga whale




CCH (Combat Craft Heavy) SEALION and Alligator Semi-Submersible Boats. w/Cutaway



USS Jimmy Carter (SSN-23) Special Mission submarine



Chinese Sea Wing UUV (Glider)



NMRS UUV captured by North Korea



XLUUV armed extra-large UUV



Chinese HSU-001 LDUUV



SwarmDiver micro-USV



Nerpa anti-diver UUV