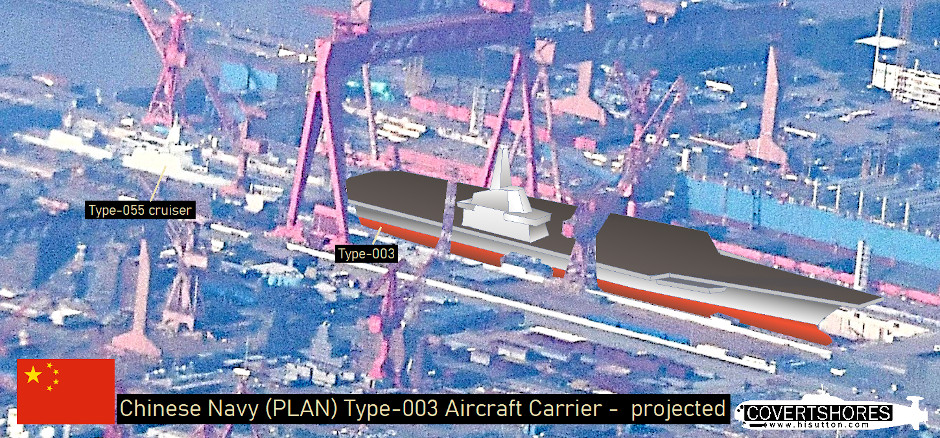 Original viz - CLICK for HIGH-RESOLUTION

Chinese Navy (PLAN) Type-003 Aircraft Carrier visualized

New photos have become available of China's second-generation Type-003 Aircraft Carrier. The new ship is closer to the U.S. Navy model of 'Super Carrier' than the currently ships in service with the Chinese navy (PLAN). The photo, taken from a passing passenger aircraft and shared on Chinese social media (and on on Twitter by user Rupprecht_A), shows the sheer size of the ship. Behind it is a Type-055 Renhai Class cruiser (or 'large destroyer') which is itself a large ship. The cruiser may one day escort the carrier.

The new aircraft carrier is expected to be much more capable than the current two ships. They are based directly on the Russian Kuznetsov-class aircraft carrier. The first vessel, the Type-001 Liaoning, is literally the Soviet Varyag, while the Type-002 Shandong is a local produced copy with minimal changes. They both use the STOBAR (Short Take-Off But Arrested Recovery) arrangement with a distinctive ski-jump bow.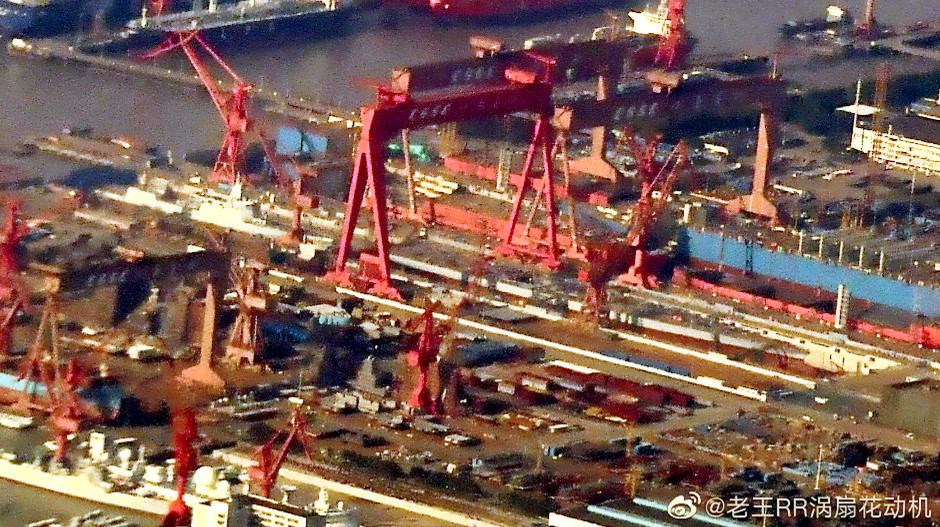 Image enhanced by d-atis

The Type-003 however is expected to have an Electromagnetic Aircraft Launch System (EMALS), similar to the USS Ford. This should allow it to launch heavier aircraft. These may include a new KJ-600 fixed-wing airborne early warning aircraft similar to the U.S. Navy's Hawkeye. And possibly new generations of stealthy fighter aircraft and uncrewed combat air vehicles (UCAVs).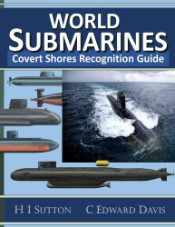 Get The essential guide to World Submarines
This Covert Shores Recognition Guide Covers over 80 classes of submarines including all types currently in service with World Navies.
Check it out on Amazon

A recent satellite image: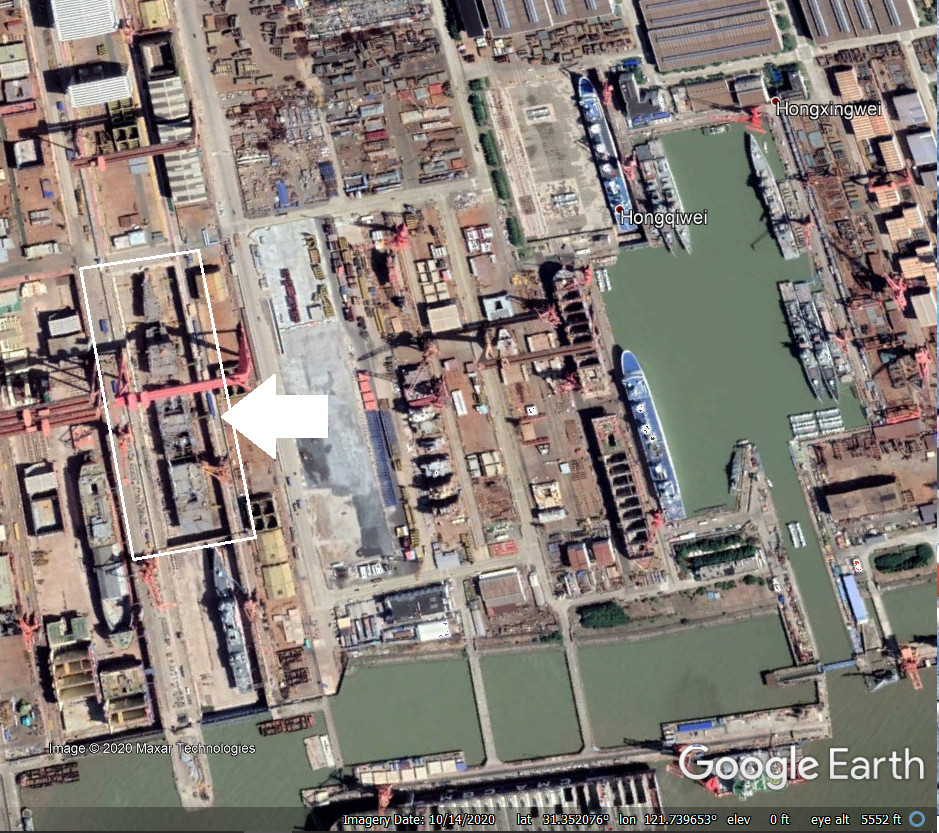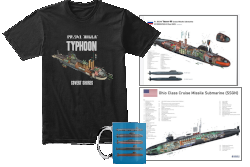 Covert Shores Posters, T-shirts, Mugs
and more featuring exclusive Covert Shores original artworks and design...Available on TeeSpring

This may help cover the overheads of the website

---
Related articles (Full index of popular Covert Shores articles)



Chinese Type-093 Shang Class Submarine



Project 09851 Khabarovsk Class Submarine. w/Cutaway



Chinese Sailless Submarine