OSINT: Chinese Type-003 Aircraft Carrier Moved, May Indicate Sea Trials

China's newest and largest aircraft carrier, the Type-003 Fujian, has been moved away from the quayside today. The ship has been being fitted out in a basin at the Jiangnan Shipyard in Shanghai since June last year. It's not the first time it has been moved at the quay, but as things progress it may be a leading indicator of the commencement of sea trials.

At around 320 meters long the carrier is almost as large as the U.S. Navy's Nimitz and Ford classes. Like the USS Gerald R. Ford it features electromagnetic launch system (EMALS) instead of steam catapults, or the ski-jump of earlier Chinese and Russian carriers. This will be a major step-up for the Chinese Navy (PLAN), allowing larger aircraft.

The ship was moved today using tugs. The activity was observed via multiple open source intelligence (OSINT) means. These included being clearly visible in a Sentinel 2 satellite image from today.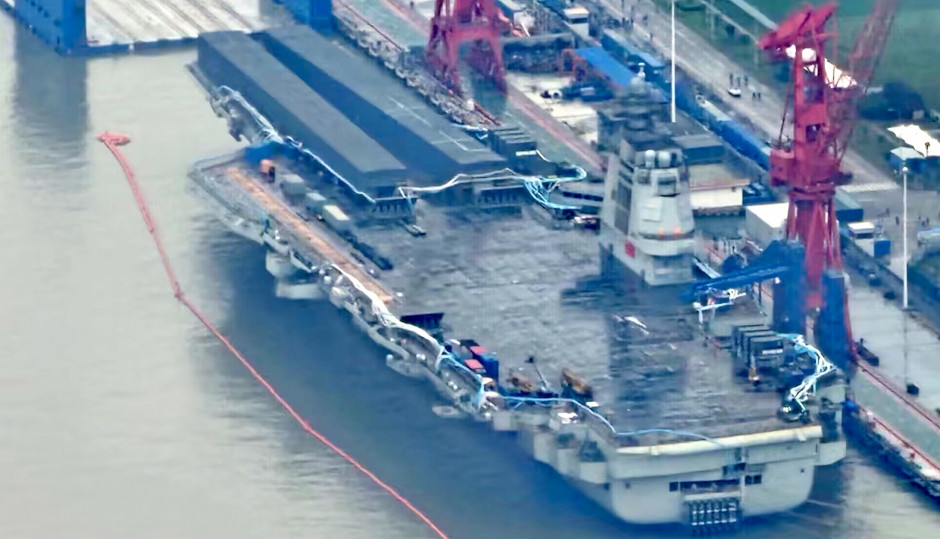 The carrier during fitting out. Note the coverings over the forward two EMALS catapults.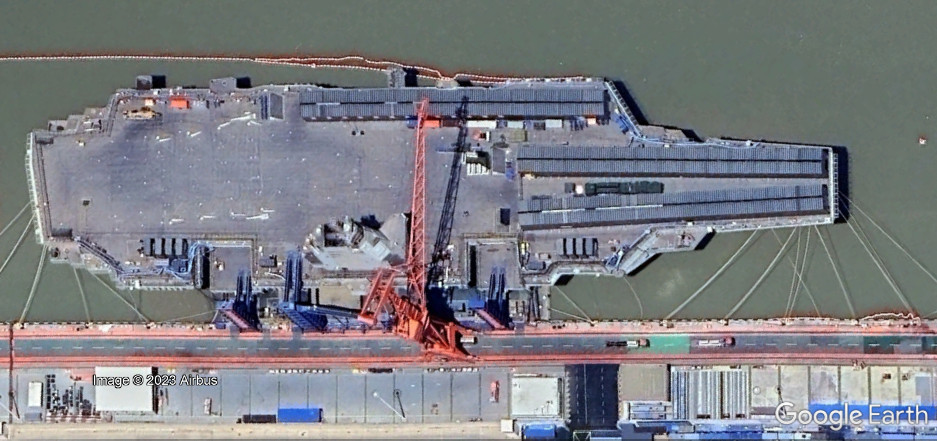 Airbus satellite image from May 28 2023 during fitting out, via Google Earth.

---
Related articles (Full index of popular Covert Shores articles)
Missile Submarine. w/Cutaway



Chinese Type-093 Shang Class Submarine w/Cutaway



Chinese Navy's Advanced Submarine Type-039C Yuan Class. w/Cutaway



Chinese Navy's First Cruise Missile Submarine, Type-033G Wuhan Class. w/Cutaway