Covert Shores Surface Recognition Guide To Chinese Navy Submarines

A quick guide to the submarine classes of the People's Liberation Army Navy (PLAN). The chart is intended as a practical guide and does not include every sub-variant.

These recognition guides were a familiar part of the Cold War. In modern times they have fallen out of favor. However in my experience they are extremely valuable and still have a place in the OSINT (Open Source Intelligence) toolkit.

For a fuller guide, my book World Submarines, Covert Shores Recognition Guide, has annotated silhouettes and descriptions: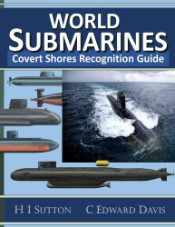 Get The essential guide to World Submarines
This Covert Shores Recognition Guide Covers over 80 classes of submarines including all types currently in service with World Navies.
Check it out on Amazon

---
Related articles (Full index of popular Covert Shores articles)



Chinese Type-093 Shang Class Submarine w/Cutaway



Chinese Navy's First Advanced Submarine Type-032 (1958)



Chinese Sailless Submarine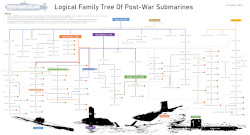 World Submarines Family Tree.






+





Nuclear Missile submarines


Submarine Recognition Poster