Thank you to everyone who provided information for this article.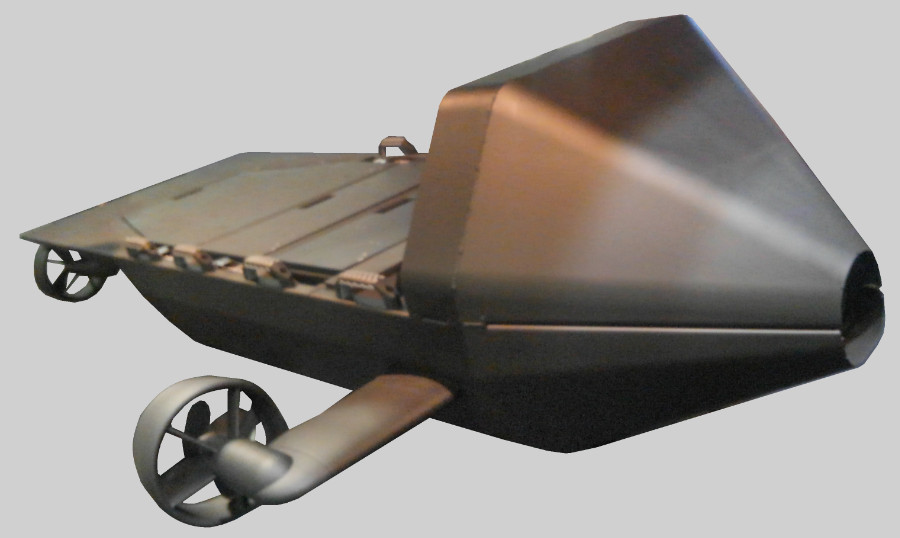 Another SDV revealed at SOFIC 2016 is Patriot 3 Martime's latest project, the Diver Adaptable Autonomous Propulsion Vehicle (DAAPV). In the crewed configuration the design is broadly equivalent to the STIDD DPD (diver propulsion device) and Rotinor DPVs. But it can operate without the pilot in a similar manner to the SharkMarine Mako.

The craft is powered by four electric thrusters with120 lb thrust each. All four thrusters are steerable, potentially allowing limited position holding ('hovering'). The battery pack is similar to the 50ah Lithium-Ion set on the same company's Jet boots.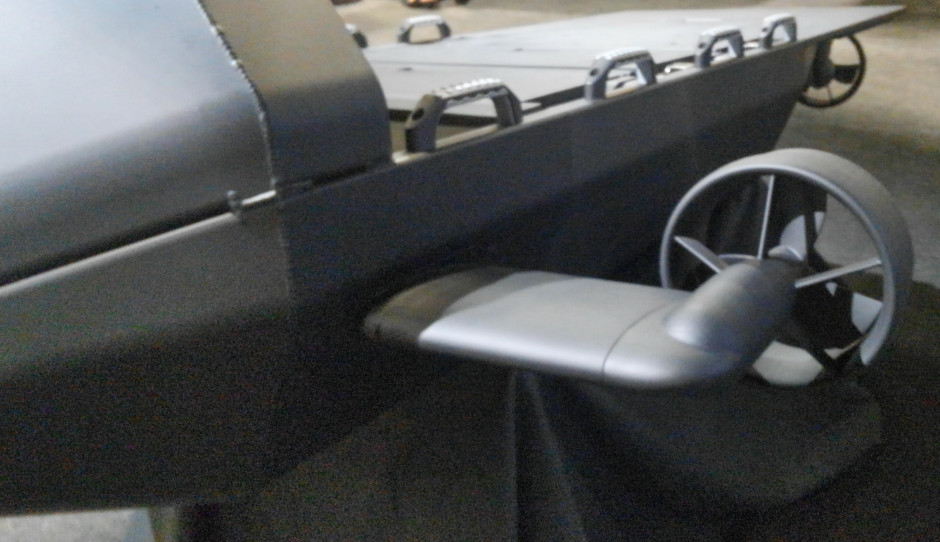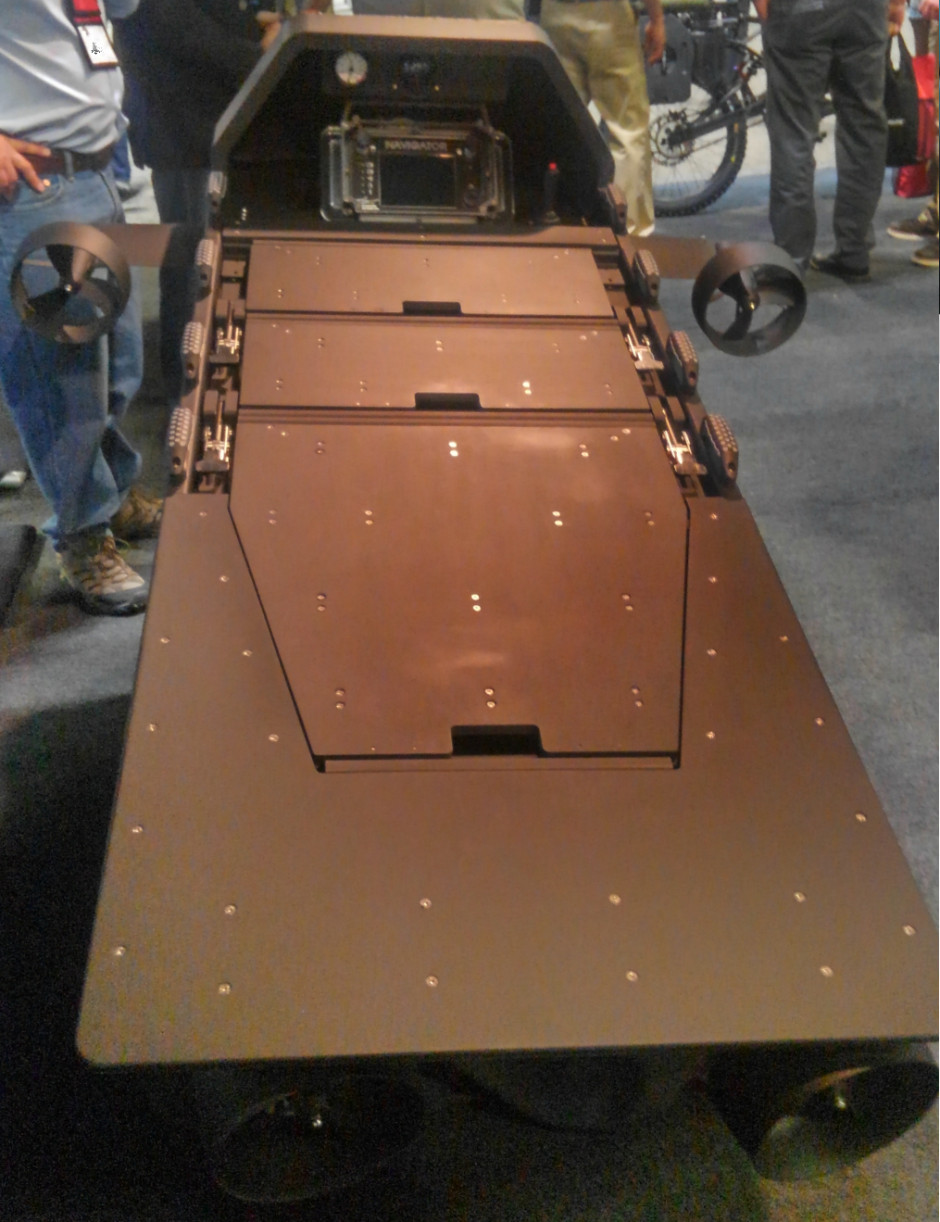 In line with the industry trend for DPDs, the DAAPV uses a detachable Nav from SharkMarine instead of a control panel. This is likely the key to the automatous capabilities.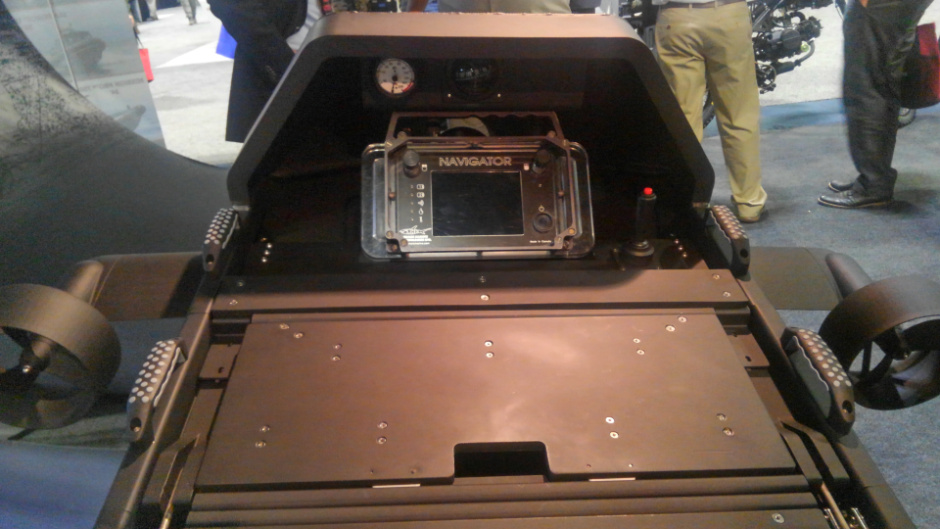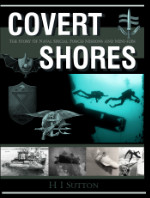 The ultimate book of Special Forces subs Covert Shores 2nd Edition is the ONLY world history of naval Special Forces, their missions and their specialist vehicles. SEALs, SBS, COMSUBIN, Sh-13, Spetsnaz, Kampfschwimmers, Commando Hubert, 4RR and many more.
Check it out on Amazon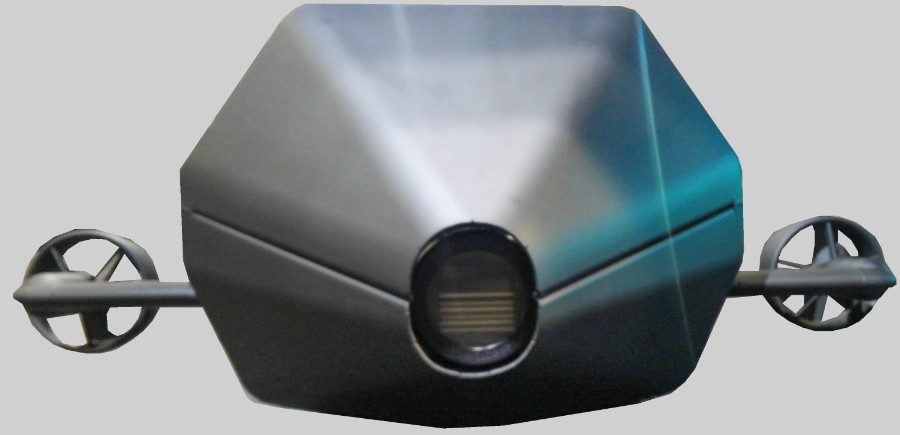 ---
Related articles



P3M JetBoots Diver Propulsion System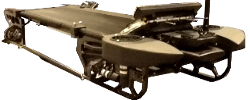 SharkMarine Mako DDS, Navigator, EagleRay etc




Rotinor BlackShadow 730 and Divejet 414 Diver Propulsion Vehicles





TorpedoSEAL Diver Propulsion Device




Gabler Sea Devil Swimmer Delivery Vehicle




Bonex HP and HP Shuttle Diver Propulsion Vehicles




Vogo DPD-200 diver propulsion device