Geo-location Of Thai Navy Submarine in China

My latest Naval News article shows that China's new Wuchang Shipyard is pumping out Yuan Class AIP submarines (SSP). While I will not share all of the sources, there is some collaborating evidence which is easily accessible. In particular, it can be demonstrated that the keel laying ceremony of Thailand's first modern submarine took place there.

While the new location of the Wuchang Shipyard (it was in the center of town) are not secret per se, information has been incredibly limited. In particular the order books for naval vessels are not public. So the capacity and construction program of the shipyard is of great interest to defense analysts.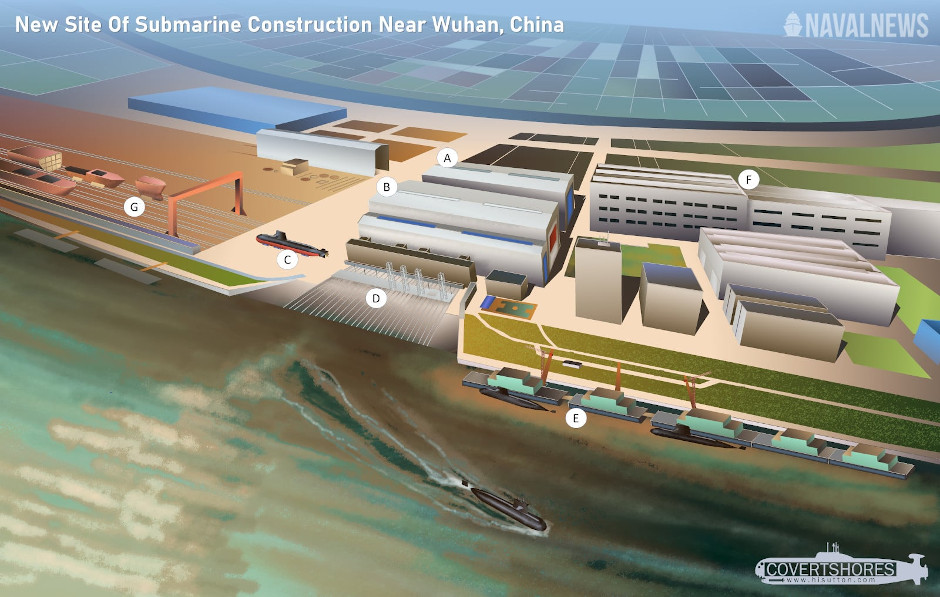 Intelligence-based sketch from Naval News
Key:
A. The new construction halls are at the center of the site.
B. Thailand's new submarine is likely to have been built in the narrower hall nearer the river
C. The submarines are rolled out of the sheds on rails
D. ....and launched sideways into the river
E. They are moored alongside to be fitted out
F. Expansive new halls are still being built in several areas of the site
G. Civilian ship building largely takes place in the open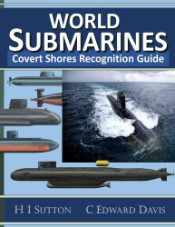 Get The essential guide to World Submarines
This Covert Shores Recognition Guide Covers over 80 classes of submarines including all types currently in service with World Navies.
Check it out on Amazon

The ceremony took place on September 4, 2018. Photos of the event were posted on Thai and, to a lesser extent, Chinese websites. The press releases stated that the submarine was being built at Wuhan but naturally were scant on extra details. They did not specify the location or which construction hall. However we can geolocate the shed relatively easily using high resolution Google Earth imagery.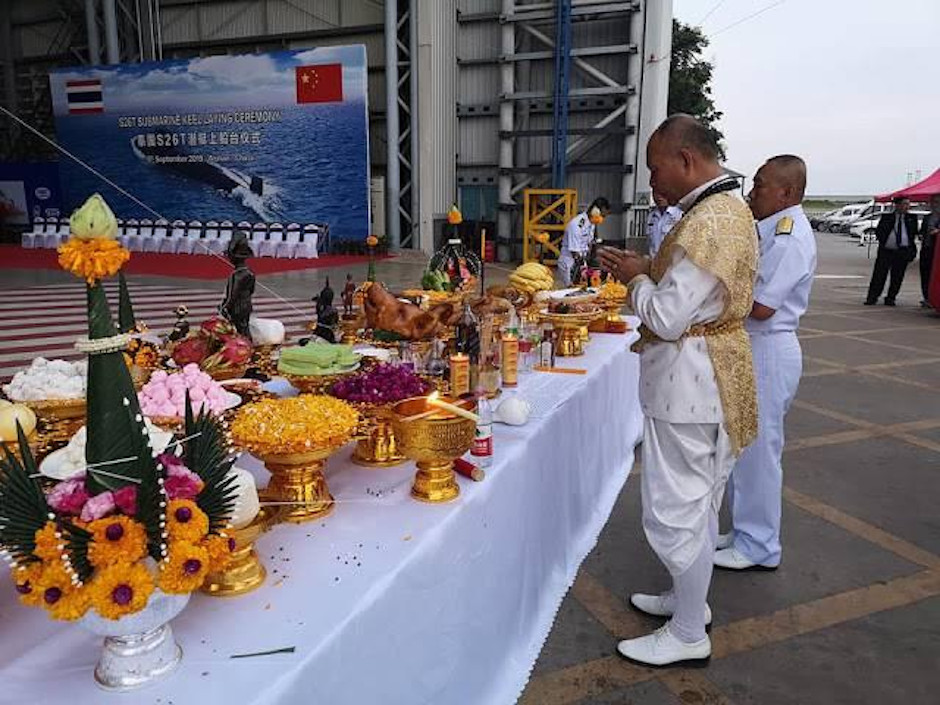 Image shared on Facebook by ASEAN & Philippine Defense Studies.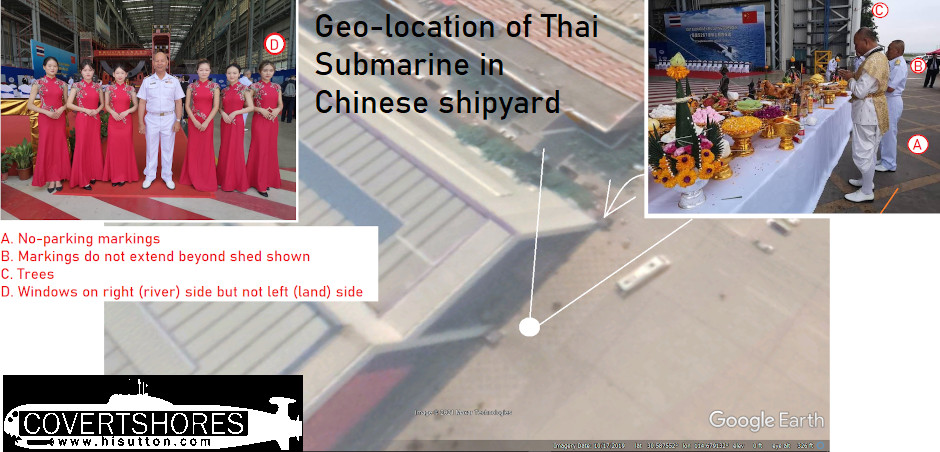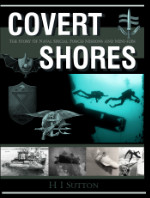 Learn EVERYTHING about Special Forces subsCovert Shores 2nd Edition. A world history of naval Special Forces, their missions and their specialist vehicles. SEALs, SBS, COMSUBIN, Sh-13, Spetsnaz, Kampfschwimmers, Commando Hubert, 4RR and many more.
Check it out on Amazon

So the Royal Thai Navy S26T (Yuan Class variant) submarine is being built in the hall nearest the river. Through other sources we know that multiple submarines are under construction at the site with at least two fitting out at the same time. This means that other construction halls must also be in use for submarines. We can estimate that as many as 8 submarines (if not more!) could be inside the halls at once. Combined with the fitting out piers this represents a massive submarine building capacity. It seems unlikely at all slots would be in use at once, but the scale of construction is clear.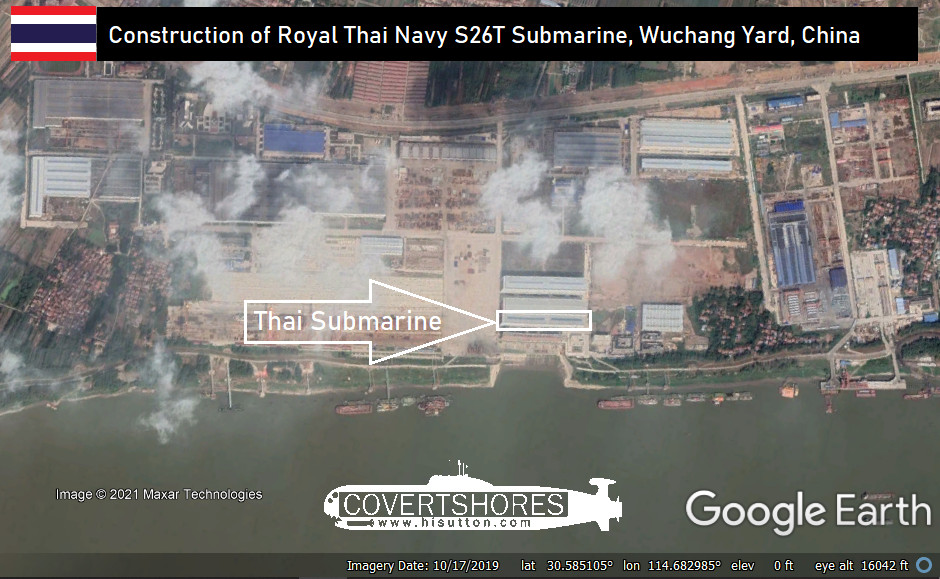 ---
Related articles (Full index of popular Covert Shores articles)



Chinese Type-093 Shang Class Submarine



Chinese Sailless Submarine



British SSN(R) next generation Royal Navy SSN



Japanese Ko-Hyoteki midget submarine of WW2 - Pearl Harbor attack



Chinese MS200 midget submarine