Attack On Iranian Forward Base Ship In Red Sea: What You Need To Know About Saviz

Rumors and reports are circulating that the Islamic Revolutionary Guards Corps (IRGC) forward base ship, Saviz, has been attacked in the Red Sea. She may be involved in intelligence gathering, supporting Iranian forces supplying oil to Syria and general support of Houthi forces in Yemen. This article provides a quick summation of information on the ship. My previous articles on her include here on Covert Shores, and on US Naval Institute News.

I will not speculate on the attack at this stage, although an early report from Iran's Tasnim News agency suggests a limpet mine attack. It says that "an accident occurred due to the explosion of limpet mines on the hull of the ship"
(translated from HERE).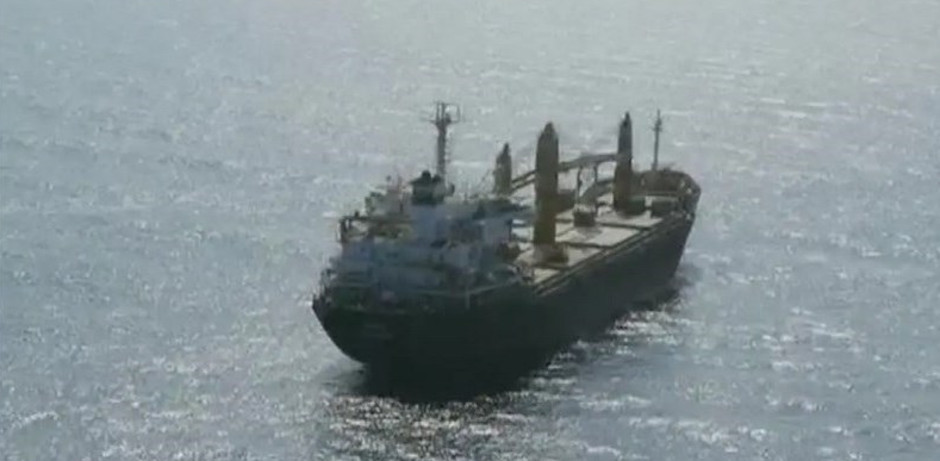 Undated general photo of Saviz. Via Iranian media

Saviz is most likely a covert Islamic Revolutionary Guard Corps (IRGC) forward base. Officially Saviz is a merchant ship, although even Iranian media now describes her approximately as a forward base ship. Several open-source reports over the last several years and officials with Saudi Arabia have accused the ship of being operated by the IRGC.

Saviz has maintained an essentially stationary position at anchor in the middle of the Red Sea since 2017. She is on the Dahlak Bank just 7 nautical miles off the shipping lane (vicinity of 15.8689 N, 41.1344 E / 15° 52' 8.04" N, 41° 8' 3.84").

On her deck are Boston Whaler type launches, a boat type popular with the IRGC and not in keeping with Saviz's civilian design.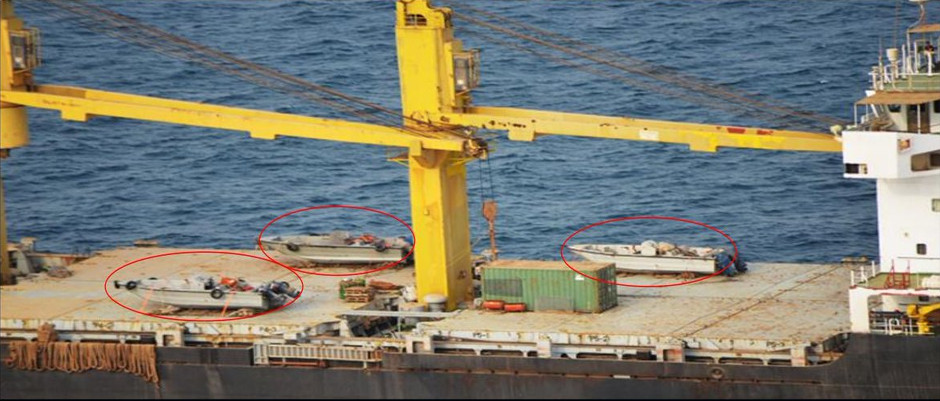 The naval role of ships like the Saviz is hard to prove with open sources, but the inference is clear. There is no legitimate civilian explanation for her situation, and uniformed men have been seen onboard. Iranian media has said that she is there to support Iranian 'commandos' who are escorting commercial vessels.

From its position, Saviz can provide constant surveillance of maritime traffic entering or leaving the Bab el-Mandeb Strait . This narrow waterway just south of its position squeezes tankers to a channel just a couple of miles wide. There have been numerous attacks on tankers in the area.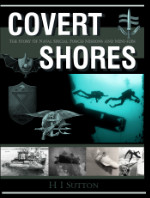 THE book on Special Forces subs Covert Shores 2nd Edition. A world history of naval Special Forces, their missions and their specialist vehicles. SEALs, SBS, COMSUBIN, Sh-13, Spetsnaz, Kampfschwimmers, Commando Hubert, 4RR and many more.
Check it out on Amazon

Details:
IMO: 9167253, MMSI: 422026600, Call sign: EPBL6
Flag: Iran, Home port: Bandar Abbas, Iran
Year built: 1999
Previous names: Iran Lorestan 1999 to ~2007 (Iranian Flagged), Ocean Candle (Iranian Flagged), Ocean Candle 2008-12-29 (Malta Flagged), Lantana 2011-05-25 (Malta Flagged), Azalea 2012-06-02 (Barbados Flagged).

Specifications:
Displacement: 16,694 tons, 23,176 tons with full cargo (N/A)
Length: 174 meters
Beam: 26.03 meters
Draft: 7.6 meters
Speed: 12.4 knots cruising, 13.2 knots max
Mission equipment: Radar, SIGNIT (tbc), comms, multiple 'Boston Whaler' small boats.


Saviz is not the only forward base ship that Iran has acquired. Following the apparent success of Saviz the IRGC commissioned an overt gray-painted forward base ship, the I.R.I.S. Shahid-Roudaki, on November 19 2020. This ship is a converted roll-on roll-off ferry. She is a bit smaller than Saviz but her conversion includes an overt weapons fit, something Saviz lacks.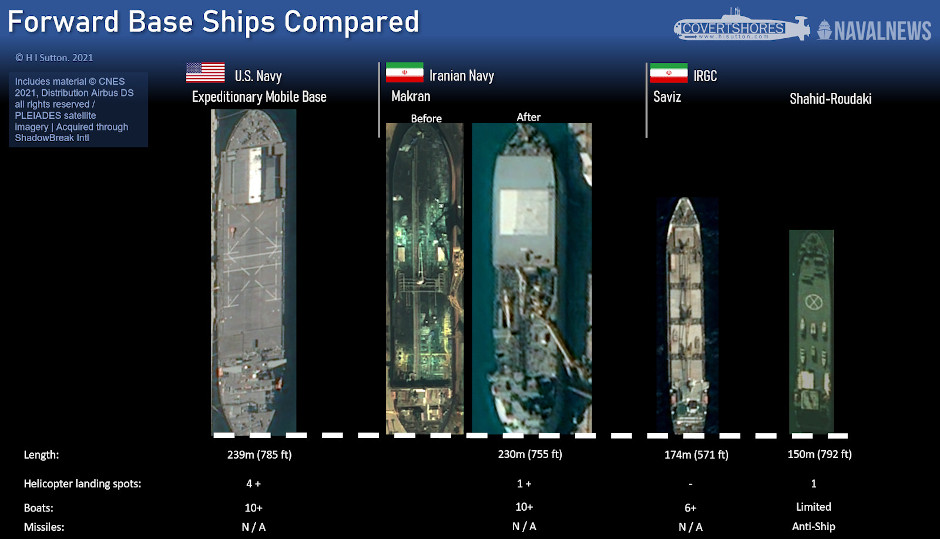 CLICK to enlarge.
From Naval News - The 100,000 Ton US Navy Ship That Iran Is Copying

The other Iranian Forward Base Ship is the Iranian Navy's I.R.I.N.S. Makran. This is a massively larger ship, being a converted oil tanker. It has better helicopter facilities and can carry more boats. In some respects this is Iran's equivalent of the US Navy's gigantic Expeditionary Mobile Base (ESB) ships.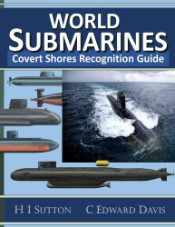 Get The essential guide to World Submarines
This Covert Shores Recognition Guide Covers over 80 classes of submarines including all types currently in service with World Navies.
Check it out on Amazon

---
Related articles (Full index of popular Covert Shores articles)



Iranian Fateh Class submarine w/Cutaway



Iranian XLUUV



Iranian Nahang Class midget sub



Al-Sabehat 15 Swimmer Delivery Vehicle and related development




Taedong-B 'Kajami' ('Zulfikar') submersible boat















World guide to Heavyweight Torpedoes