Share: _ _

Russia and South Korean both launch submarines



Thirteen years after she was laid down, Russia's second Project 677 LADA Class submarine was launched on 20th September 2018 in Saint Petersburg on Baltic Coast. Four thousand miles away, South Korea launched the first KSS-III Class submarine a few days earlier, after just two years of construction. Both are examples of the latest generation of diesel-electric submarines but there are at different ends of the conventional submarine spectrum.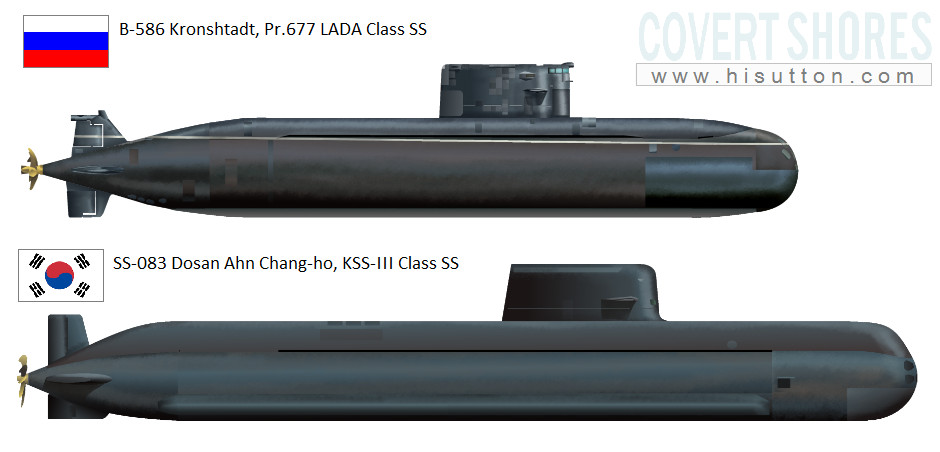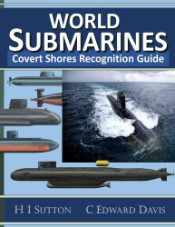 Get The essential guide to World Submarines
This Covert Shores Recognition Guide Covers over 80 classes of submarines including all types currently in service with World Navies.
Check it out on Amazon

SS-083 Dosan Ahn Chang-ho, KSS-III Class:
At over 3,300 tons and 83.5 meters in length, SS-083 Dosan Ahn Chang-ho (도산 안창호는) is a very large boat for diesel-electric submarines, being about twice the size of the proceeding Son Won-il (Type-214) Class. One factor driving the size increase is that it is the first modern diesel-electric submarine to be equipped with vertical launch tubes for land attack cruise missiles. Six vertical tubes for South Korean developed Blue Dragon (or similar) LACMs are fitted behind the sail.



The KSS-III Class are equipped with a spherical sonar array in the bow beneath the torpedo tubes, long flank arrays and a towed array as well as a number of smaller sonar arrays.

B-586 Kronshtadt, LADA Class:
While the South Korean boat is larger than its predecessors, the Russian LADA Class is intentionally smaller and cheaper than the preceding KILO Class. Russia relies on nuclear-powered submarines for strategic missions but keeps a sizable fleet of diesel-electric boats for coastal work, especially in the Baltic and Black Sea Fleets which do not have nuclear powered boats. B-586 Kronshtadt will join the Baltic Fleet, replacing an older KILO Class boat.



The LADA Class can carry Kalibr land-attack cruise missiles bit these have to be fired out of the torpedo tubes.

Neither boat will be equipped with Air Independent Propulsion, although there are plans to equip the LADA Class with AIP at some point in the future. There are reports that from the second batch onwards, the KSS-III Class will have Lithium-Ion batteries in place of the current lead-acid batteries. Despite the large increase in energy density, submarines have been slow to adopt Lithium-Ion battery technology due to safety concerns. However Lithium-Ion technology is becoming safer and both South Korea and Japan are working towards large-scale adoption.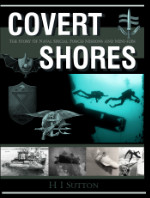 Learn EVERYTHING about Special Forces subs Covert Shores 2nd Edition. A world history of naval Special Forces, their missions and their specialist vehicles. SEALs, SBS, COMSUBIN, Sh-13, Spetsnaz, Kampfschwimmers, Commando Hubert, 4RR and many more.
Check it out on Amazon

---
Related articles (Full index of popular Covert Shores articles)

















World survey of AIP submarines



Project 705 'ALFA' class attack submarine. w/Cutaway



A-26 Class attack submarine. w/Cutaway



Project 617 'WHALE' AIP Submarine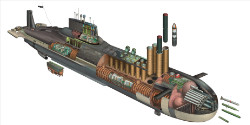 TYPHOON Class SSBN. w/Cutaway



North Korean Gorae Class SSB



North Korean MS-29 YONO Class midget sub. w/Cutaway



INS Arihant, Indian SSBN and .2



HDS-500 Midget Submarine



Chinese MS200 midget submarine