Share: _ _

German shipyard plans to enter the midget submarine market with new design


On 6th September 2018 German shipyard Nordseewerke Emden revealed plans to build a new class of midget submarine, with a proposed launch date of 2021. The design appears aimed at the export market, particularly countries with existing relationships with German shipbuilding.



The design is smaller than the 395 ton Type-201 Class which were Germany's first postwar submarines. Despite the small size the N-310 has a relatively large diameter hull allowing two decks. The design is double-hulled with ballast tanks and torpedo tubes in the outer hull. The torpedo tubes are external to the pressure hull and not provided with reloads. A diver lock-out chamber appears to be located in the bow with a forward-facing payload bay exiting on the starboard side.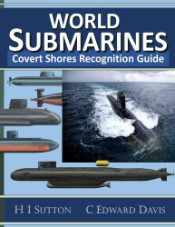 Get The essential guide to World Submarines
This Covert Shores Recognition Guide Covers over 80 classes of submarines including all types currently in service with World Navies.
Check it out on Amazon

N-310 can carry two swimmer delivery vehicles (SDVs) in the saddle position, similar to the arrangement on previous German (and Italian) midget submarines. The SDVs depicted in the model appear to be generic representations of the two-person 'chariot' layout. Today SDVs in this layout are built by Drass in Italy and Vogo in South Korea.



Vogo 'Chariot' SDVs (SDV-300, SDV-340...)

Specifications
Displacement: 310 tons surfaced
Length: 31.0 meters
Beam: 6.5 meters
Crew: TBC
Speed: TBC
Range: TBC
Armament: TBC - provisionally 4 x torpedo tubes (size unclear)



---
Related articles (Full index of popular Covert Shores articles)



A-26 Class attack submarine. w/Cutaway




Yugoslav X-Craft (R-3E / 911 Class)



WW2 German Delfin midget submarine with AIP



MSV-75 midget sub design



USS X-1 X-Craft



Japanese Ko-Hyoteki midget submarine of WW2 - Pearl Harbor attack



Comex Sagittaire midget submarine



Soviet Project 1015 'SPLC' Special Purpose midget submarine

















World survey of AIP submarines



Iranian Nahang Class midget sub



Japanese Ha201 Sen-Taka-Sho fast attack submarine of WW2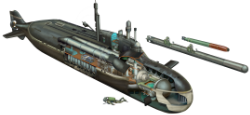 Piranha Class (LOSOS) midget sub. w/Cutaway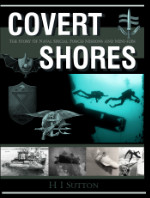 Learn EVERYTHING about Special Forces subs Covert Shores 2nd Edition. A world history of naval Special Forces, their missions and their specialist vehicles. SEALs, SBS, COMSUBIN, Sh-13, Spetsnaz, Kampfschwimmers, Commando Hubert, 4RR and many more.
Check it out on Amazon



Iranian Fateh Class SSK



History of Israeli subs



HDS-500 Midget Submarine



Maritalia GST-23+ Midget Submarine



Poseidon Intercontinental Nuclear-Powered Nuclear-Armed Autonomous Torpedo



Chinese MS200 midget submarine