'Olympics Class': New Mystery Submarine Class Spotted In China

China has done it again! I have said before, only the Chinese can build a major new submarine type without the defense community knowing about it beforehand. They did it before with the Sailless submarine, and an earlier midget submarine. And now another new class has been spotted.

Note. The unofficial nickname 'Olympics Class' is coined because its appearance coincides with the Beijing Winter Olympics. It is a useful name until we learn more about it from Chinese sources.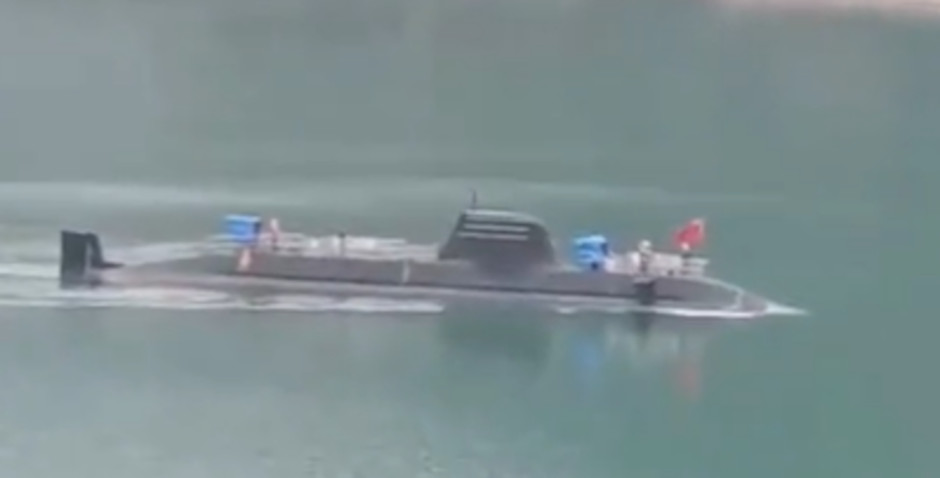 Still from video shared on Twitter (now removed).

It does not appear to be Type-039A/B/C Yuan Class related. It appears to be a single-hull design (not double hull) and has the dive planes mounted on the forward casing. Broadly it appears smaller than a Yuan Class, approximately 40-50 meters long.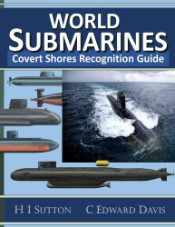 Get The essential guide to World Submarines
This Covert Shores Recognition Guide Covers over 80 classes of submarines including all types currently in service with World Navies.
Check it out on Amazon

The design appears related to the sailless submarine. Except of course that it has a sail. The sail is highly blended at the base and has an unusual profile, but is not unlike some seen on models at Chinese defense shows in the past. For example the CSIC MS200 design.

Note that the two white strips along the sail are very likely to just be paint trim ahead of commissioning. This is commonly seen on new Chinese submarines.

---
Related articles (Full index of popular Covert Shores articles)



Chinese Sailless Submarine



Chinese MS200 midget submarine



Chinese Navy's Advanced Submarine Type-039C Yuan Class. w/Cutaway



Chinese Navy's First Cruise Missile Submarine, Type-033G Wuhan Class. w/Cutaway