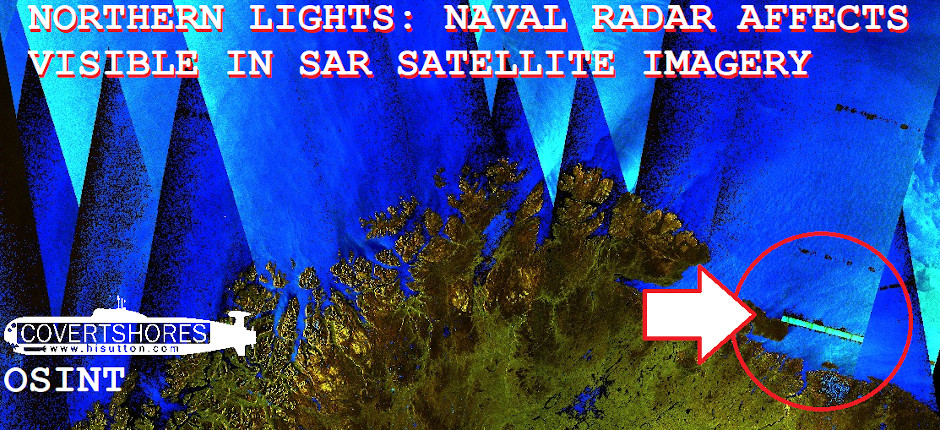 Northern Lights: Radar Affecting SAR Satellite Images
As the arctic winter sets in over the Barents Sea, a Russian radar is watching the horizon. Miles from anywhere and in inhospitable conditions, you might expect that is going unnoticed. But thanks to an unusual effect, visible in some satellite imagery, it is lighting up the darkness.

The European Space Agency's Sentinel-1 satellite is a powerful tool for Open Source intelligence (OSINT). But its low resolution radar images rarely have the visual impact to get much attention. However, there is one remarkable visual effect you sometimes get which could give us a hint of their true OSINT potential.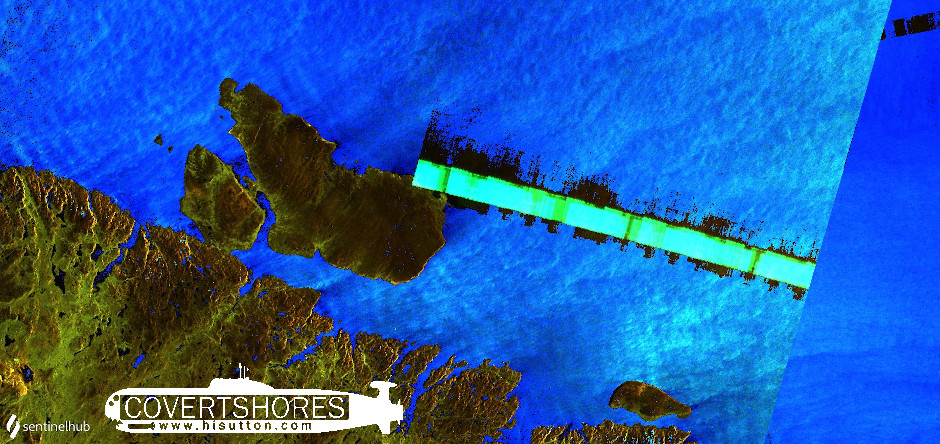 Radar interfence over the Barents Sea, Nov 14, 2020

The Sentinel-1 satellite uses a Synthetic Aperture Radar (SAR) operating in the C-Band. It is 5.4 GHz, with a 100 MHz bandwidth. So land-based radars which interfere with it must be somewhere between 5300-5500 MHz.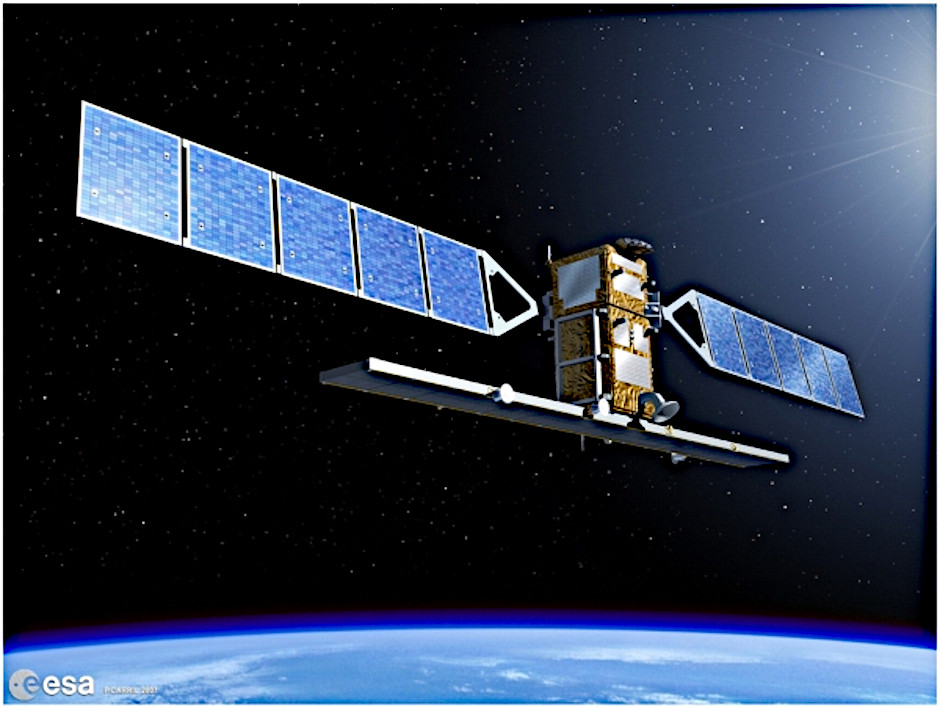 The Sentinel-1 SAR sattelite. Image: European Space Agency

The interference over the Barents Sea happens frequently. This may indicate a static radar on land which is not always emitting. Or possibly just ongoing warship activity. The most recent interference began on November 6, and has continued for a least 9 days:

1. 2. 3.

1. November 8, 2. November 13, 3. November 15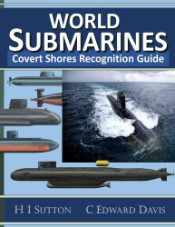 Get The essential guide to World Submarines
This Covert Shores Recognition Guide Covers over 80 classes of submarines including all types currently in service with World Navies.
Check it out on Amazon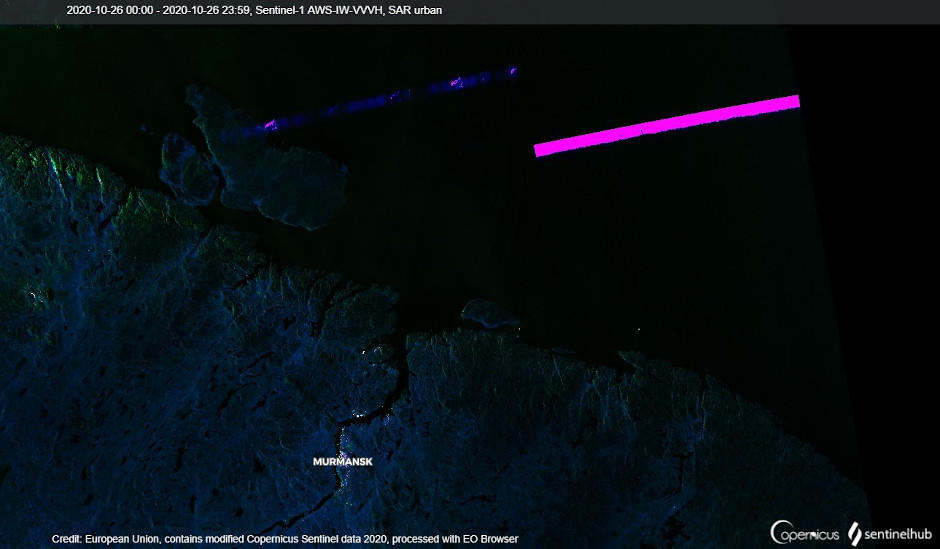 Note, the different colors are due to the filters applied in Sentinel Hub.

Other Selected Examples
The Barents Sea is by no means the only place where this happens. In some cases it is caused by fixed radars in known locations.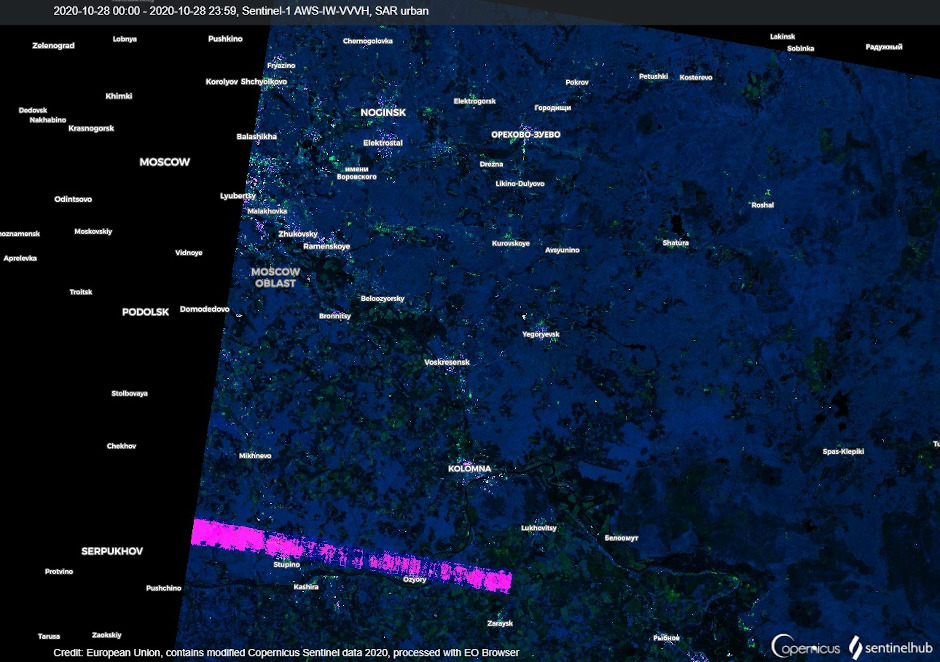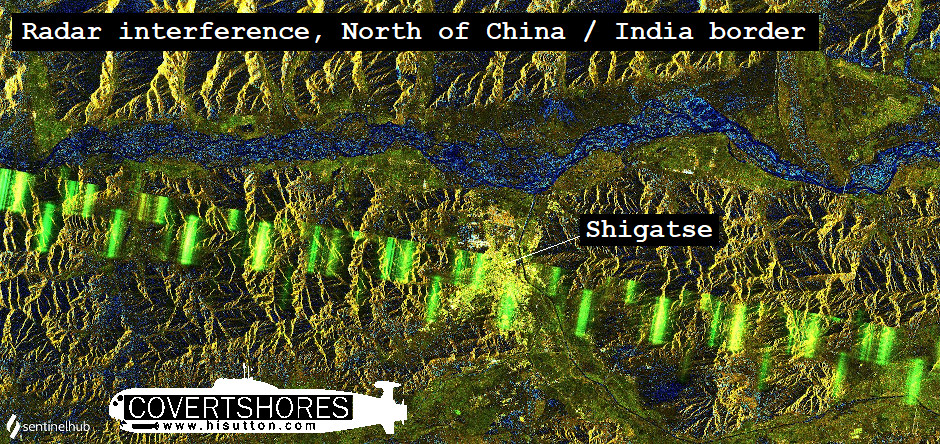 ---
Related articles (Full index of popular Covert Shores articles)



Yantar spy ship loitering over undersea cables
Threat of narco-subs in Middle East


Russia seeks submarine advantage in Arctic (HARMONY system, GUGI special mission subs)




Analysis of Swedish submarine incursion- Luleå 1983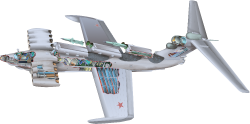 Lun Class Ekranoplan (Wings in Ground Effect) w/Cutaway



USS Jimmy Carter (SSN-23) Special Mission submarine



North Korean Modified-Romeo Class ballistic missile submarine w/Cutaway



Project 885 'YASEN' (Severodvinsk Class) SSGN. w/Cutaway