Russian Navy Oscar-II Class Cruise Missile Submarine Seen Entering Baltic

A Russian Navy Pr.949A OSCAR-II cruise missile submarine has been observed entering the Baltic this morning. The submarine passed under the Great Belt bridge which spans the entrance to the Baltic at around 0850hrs local time (0652Z). The event was first reported on Twitter by @MatchlessMan410.

The Pr.949A OSCAR-II class is a large Cruise Missile submarine (SSGN) designed during the Cold War. It's primary mission was to take out the US Navy's Carrier Battle Groups (CBGs). For this is it equipped with 24 P-700 Granit (SS-N-19 SHIPWRECK) supersonic anti-ship missiles. These have a range of 340 nm and can carry a 500kt thermonuclear or 750 kg (1,653 lb) conventional warhead. Some have been upgraded and may carry up to 72 smaller missiles in their place but most are still armed with P-700.

Original artwork - CLICK for HIGH-RESOLUTION image.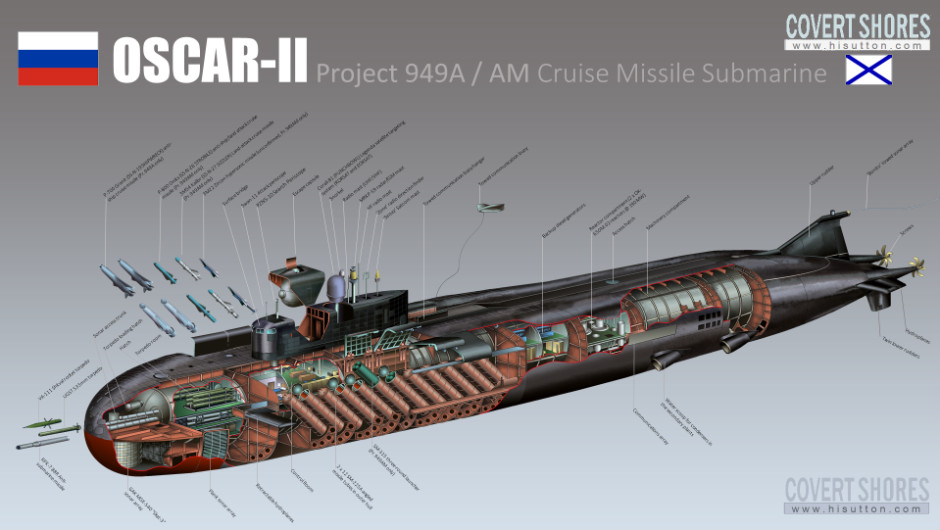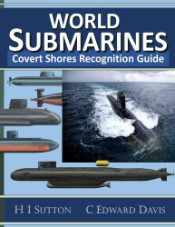 Get The essential guide to World Submarines
This Covert Shores Recognition Guide Covers over 80 classes of submarines including all types currently in service with World Navies.
Check it out on Amazon

These are massive and expensive boats, each costing around half an Aircraft Carrier. They were the second largest submarines ever built, behind only the Project 971 TYPHOON Class SSBN, until recently when Belgorod was launched. The unique Belgorod submarine is anyway based on an OSCAR-II hull.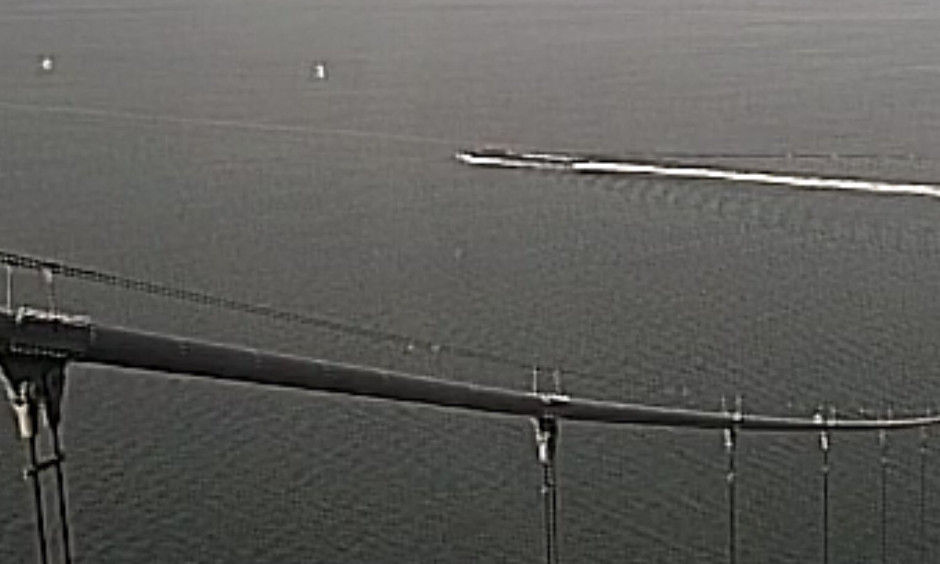 As she entered the Baltic she was preceded by a Pr.11711 Ivan Gren class landing ship (possibly BDK-117 "Piotr MORGUNOV") and followed by a tug.

It is very rare to see nuclear submarines in the Baltic although Russia deploys them there from time to time. It seems probable that she is heading to the Navy Day parade in St Petersburg on July 25. These deployments act as a show of strength for both home and foreign audiences. NATO and unaligned Baltic States will likely keep a careful eye on this submarine.

---
Related articles (Full index of popular Covert Shores articles)



Project 09852 Belgorod Special Mission submarine (spy sub). w/Cutaway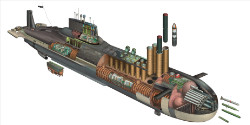 TYPHOON Class SSBN. w/Cutaway



Trafalgar Class w/Cutaway



Project 09851 Khabarovsk Class Submarine. w/Cutaway



USS Jimmy Carter (SSN-23) Special Mission submarine