Landlocked Navy Goes To War: Rwanda's mystery 'Squad 007' Boat Grabs Attention
Being land-locked, the Rwandan Defense Force (RDF) is not well known for its navy. However a small force which normally patrols a lake has been flung into the lime-light, operating in Mozambique. Rwandan forces deployed to the country on July 9, 2021 to help combat Islamic State aligned forces which have gained control of large parts of the country. They appear to have been very successful in their mission. The boats have been operated along the coast, apparently more successfully than Mozambique's' own navy. This may be surprising since Mozambique has, on paper, a very modern and well-equipped force.

The Rwandan boats appear to be a variant of the Italian-made Fabio Buzzi 36" (11 meters) racing RIB (rigid inflatable boat). However the inflatable collar has been removed, drastically altering their external appearance. The racing version:


In Rwanda the boats are lake-bound, patrolling Lake Kivu. In Mozambique however they operate in the Indian Ocean, near Afungi, and from Palma up to Quionga.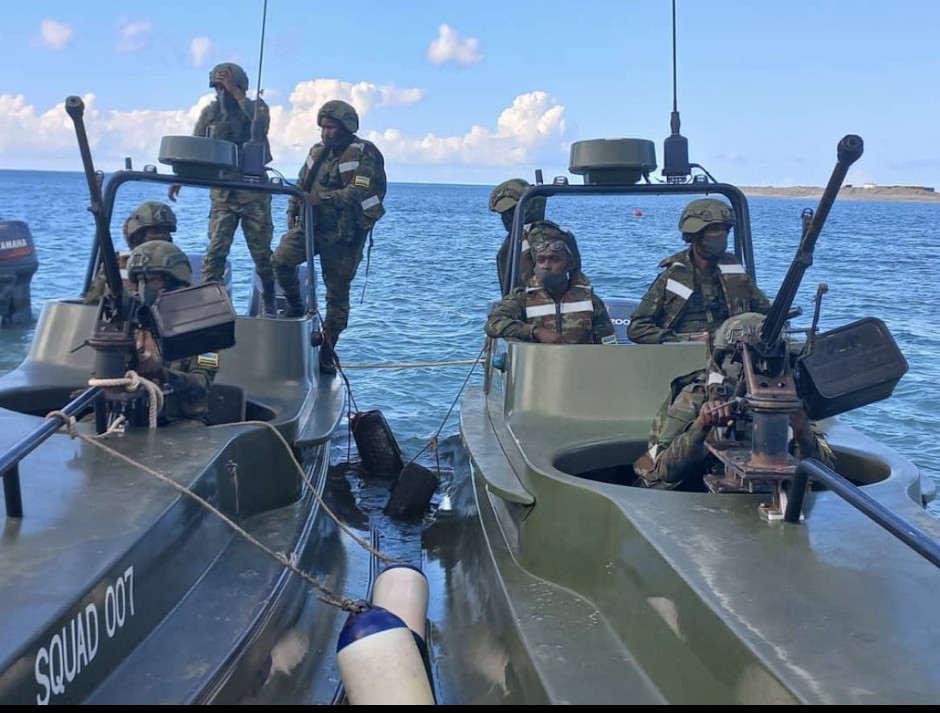 The boats in Mozambique. Via https://twitter.com/NewTimesRwanda/status/1424073516794716163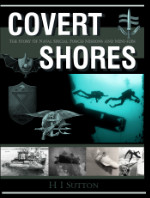 THE book on Special Forces subs Covert Shores 2nd Edition. A world history of naval Special Forces, their missions and their specialist vehicles. SEALs, SBS, COMSUBIN, Sh-13, Spetsnaz, Kampfschwimmers, Commando Hubert, 4RR and many more.
Check it out on Amazon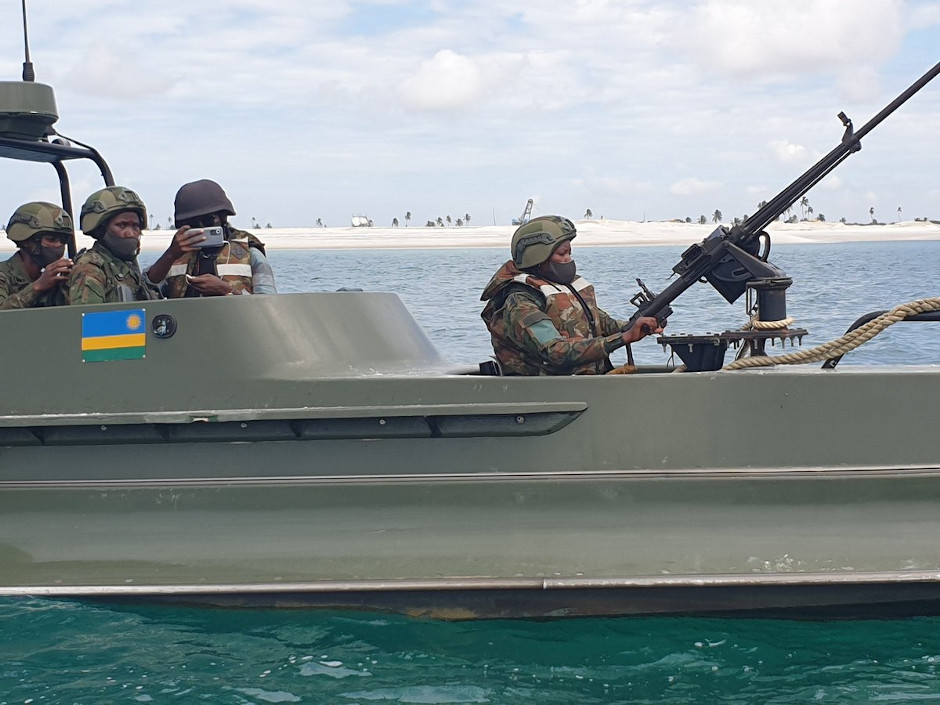 The boats are fitted with a single Chinese Type-85 heavy mcchaine gun. The 12.7mm weapon has a rate of fire of 650-700 rounds per minute.

They are operated by the Rwandan marines. They have twin 250 hp outboard motors and a surface navigation radar. The cabin can accommodate 4 crew plus one or two in the forward copula. The RDF has operated the type since at least 2008.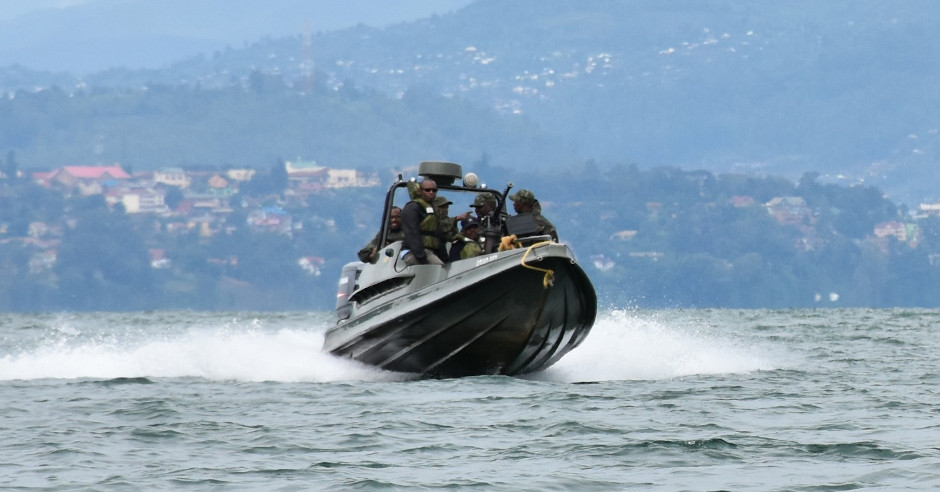 The same type seen on Lake Kivu in 2018. Source https://medium.com/@MissRwandaDotRW/miss-rwanda-2018-visit-to-nkombo-island-in-rusizi-district-cc4b99f2f633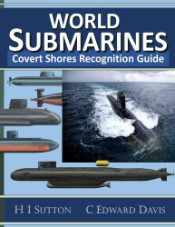 Get The essential guide to World Submarines
This Covert Shores Recognition Guide Covers over 80 classes of submarines including all types currently in service with World Navies.
Check it out on Amazon

Rwanda operates other Italian-made Fabio Buzzi power boats: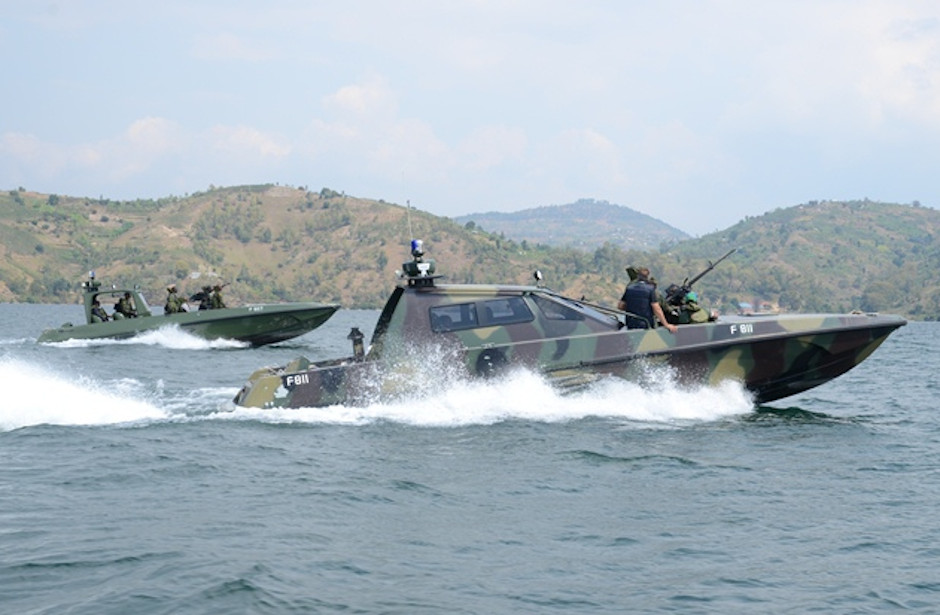 ---
Related articles (Full index of popular Covert Shores articles)



WP-18 Tactical Strike Craft



Low Visibility Craft Semi-Submersible dolphin delivery vehicle.




CCH (Combat Craft Heavy) SEALION and Alligator Semi-Submersible Boats. w/Cutaway



Barracuda Special Forces interceptors