Chinese Navy's New Mystery Submarine LINK
Oct 9, 2019. China is the only country on earth who can build a full-size submarine without any details leaking out. Only now are further details emerging via Open Source Intelligence (OSINT).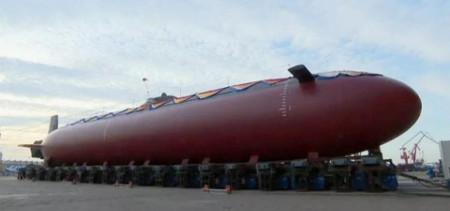 New Details On The Tragedy Of The Russian Spy Submarine Losharik LINK
Oct 8, 2019. The July 1 fire in the Arctic in which 14 officers lost their lives is a Russian 'state secret.' From analysis of open sources I can reveal details of the submarine's movements before and after the event.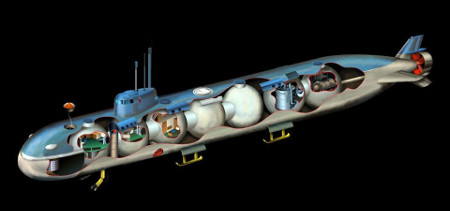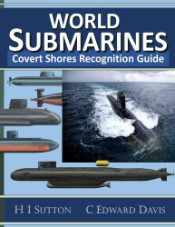 Get The essential guide to World Submarines
This Covert Shores Recognition Guide Covers over 80 classes of submarines including all types currently in service with World Navies.
Check it out on Amazon

New North Korean Submarine Launched Ballistic Missile LINK
Oct 6, 2019. The new Pukguksong-3 ballistic missile will likely be carried on the North Korea's ballistic missile submarines. Submarines are inherently difficult to detect and counter, making North Korea's nuclear weapons more survivable....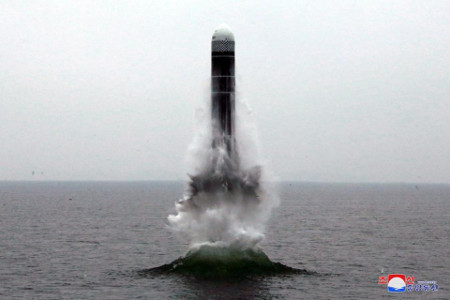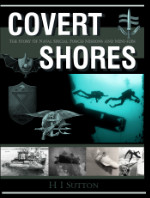 THE book on Special Forces subs Covert Shores 2nd Edition. A world history of naval Special Forces, their missions and their specialist vehicles. SEALs, SBS, COMSUBIN, Sh-13, Spetsnaz, Kampfschwimmers, Commando Hubert, 4RR and many more.
Check it out on Amazon

China Navy Reveals New Large Underwater Robot Which Could Be A Game Changer LINK
Oct 1, 2019. Chinese weapons are throwing off their historic reputation of being mere copies of other country's designs. Case in point: its first large displacement autonomous underwater vehicle, which came out of hiding this morning...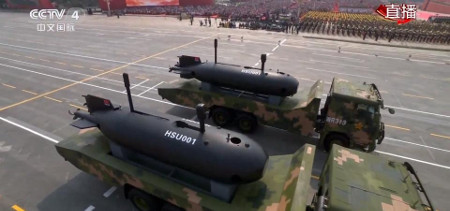 ---
Related articles (Full index of popular Covert Shores articles)



Chinese Sailless Submarine



North Korean Modified-Romeo Class ballistic missile submarine



Chinese HSU-001 LDUUV



Russian Losharik spy sub



Project 885 'YASEN' (Severodvinsk Class) SSGN. w/Cutaway


Narco Subs 101. w/Cutaway



Indian next-generation S-5 Class SSBN



INS Arihant, Indian SSBN and .2



Poseidon Intercontinental Nuclear-Powered Nuclear-Armed Autonomous Torpedo, and countering it


Special Forces Jet Skis